Bridal season is in full swing which means glowing skin is an absolute must. Not only does the stress of wedding planning take a toll on your skin, but a destination wedding may expose your skin to new elements that it's not used to. To ensure your skin looks better than ever on your big day, we have found some fabulous products fit for all destinations. 
1. A TROPICAL WEDDING
With warm-weathered locations comes exposure to the sun, allergens, dirt, and oil. To avoid sun damage and big flare-ups protect your skin with SPF and anti-inflammatory ingredients. 
AVYA Day Moisturizer SPF 20 $85
For those with higher levels of melanin in mind, peony, turmeric, and neem extracts will protect skin and ease inflammation while proecting the barrier with 20 SPF.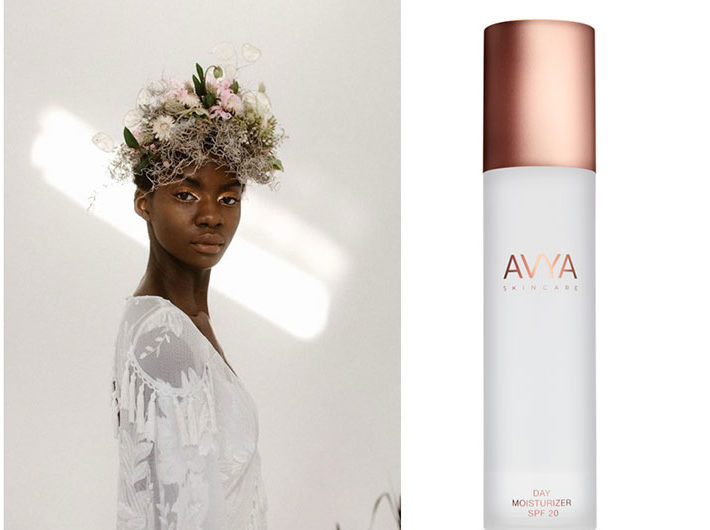 DNA repair enzymes will help combat old and new DNA damage while giving you the ultimate 50 SPF protection and great under make-up.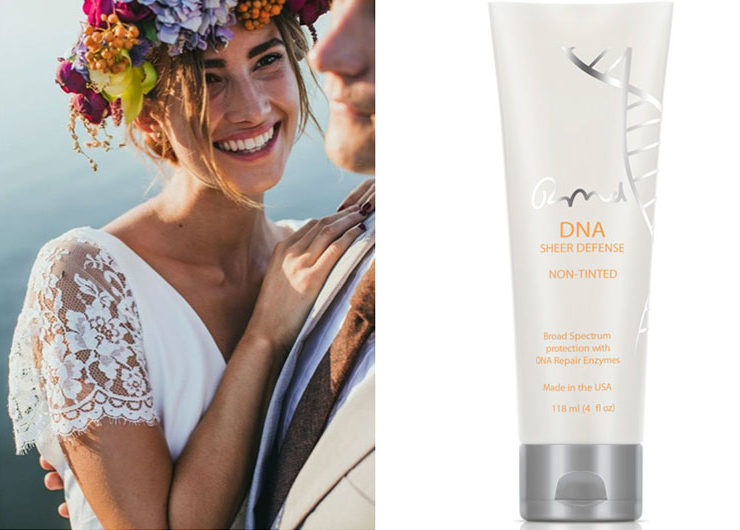 2. A COUNTRYSIDE WEDDING
Drier and damp weather in the country can cause skin to feel extra textured and in need of a cellular boost. Vitamin A and/or retinol will be your best friend to speed up cellular turnover to produce and even-tones and silky smooth complexion.
 Evening Primrose + Green Tea Algae Retinol Oil $120
An overnight treatment oil made with hemp-derived cannabis oil, 1.2% clean BHT-free retinol and fermented green tea to help turnover the cells in your skin to reveal radiantly clear skin the next morning.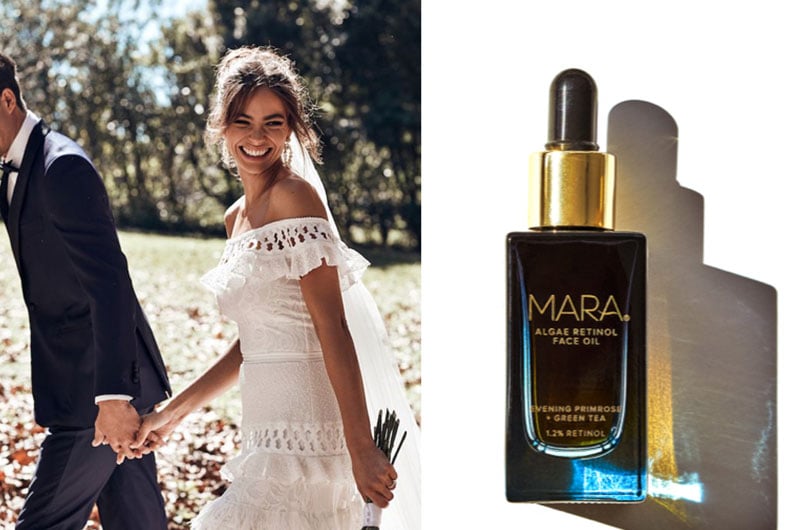 AVYA Night Moisturizer w/ Vitamin A $95
This vitamin A-infused night cream will soften the signs of aging and texture while infusing your skin with all the antioxidant benefots from turmeric made for those with higher levels of melanin in mind.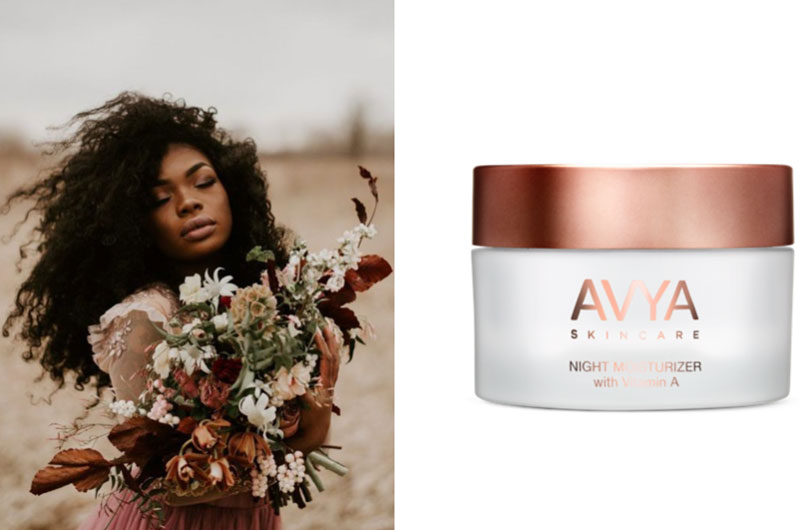 3. AN INTERNATIONAL WEDDING
With a true destination wedding comes lots of travel, jet lag, and stress which can change your skin overnight. Keep your skin ultra-hydrated and boost collagen for the ultimate pick-me-up for your skin.
 DNA Renewal's Restoring Mask $85
DNA Repair Enzymes and Vitamins E and C reduce the toll nature and flying takes on your skin, delivers instant hydration with it's silky texture, and improves texture overnight so you can wake up to refreshed and brighter skin.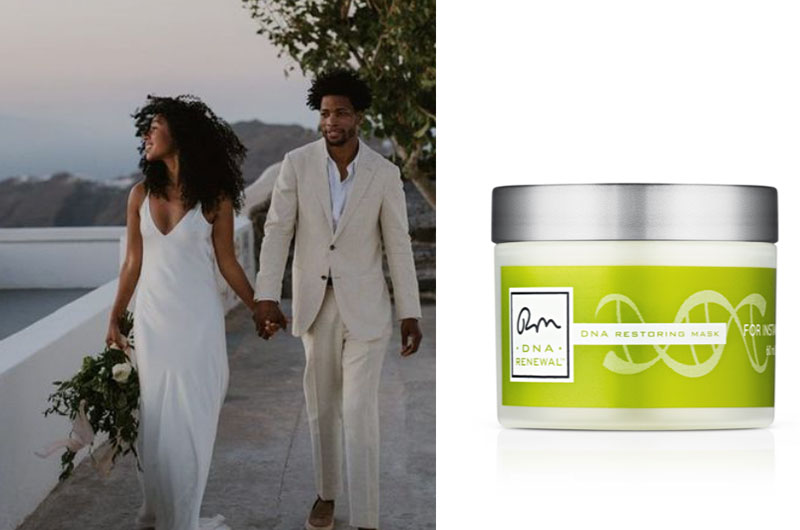 Perfect for all skin types, this face oil is loaded with age-defying algae, plankton extract, and four superfood plant oils to replenish and hydrate tired, dry skin. High in essential fatty acids that plump up the skin and superfood plant oils such as moringa, bilberry, baobab and Kalahari melon that soak your complexion with hydration.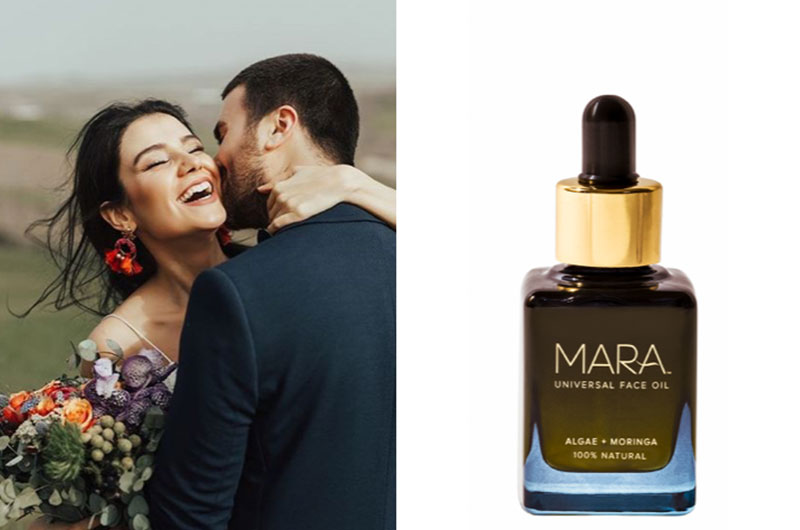 4. A TRADITIONAL INDOOR WEDDING
Just because your wedding is indoors doesn't mean you can forget about protecting your skin. Get the nutrient-packed nourishment your skin deserves with high-level serums serums that give you the perfect glow.
 AVYA Anti-Aging Power Serum w/ Vit C $110A  day and night serum with Vitamin C to ensure brighter looking skin and reduction of hyperpigmentation.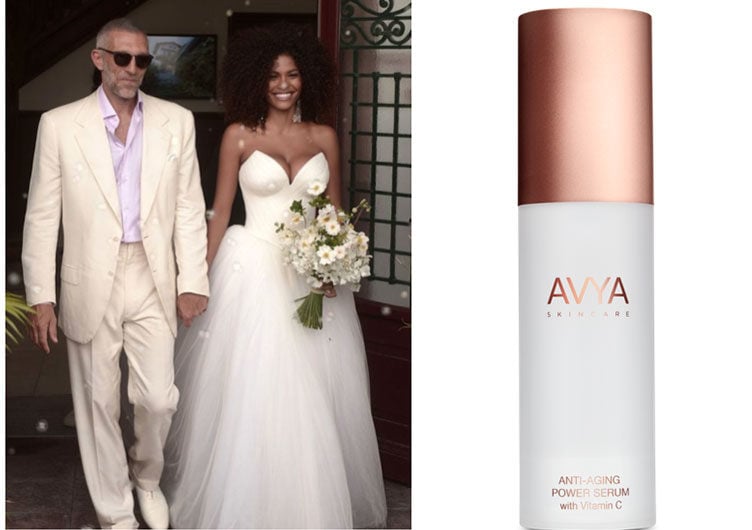 Regeneration Serum $145
A collagen booster made with plant-based growth factor to plump and refine the skin for your big day. Lightweight and great for all skin types.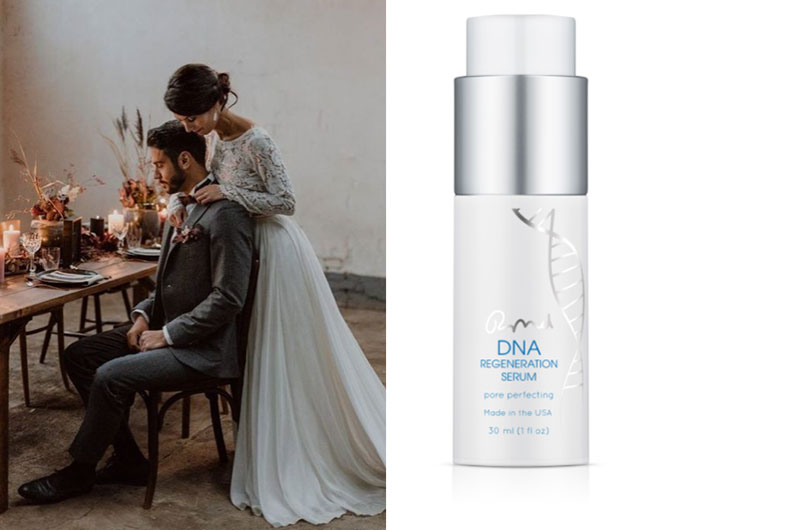 images provided by: DNA + AVYA + MARA