The rehearsal dinner is traditionally hosted by the groom's parents the night before the wedding. Both families, the wedding party, and often select out-of-town guests are invited to the lighthearted occasion. Often more casual and intimate, there are a few things to consider when planning this prenuptial party. Amos Gott, Nashville-based event extraordinaire, shares his insider tips to guarantee your rehearsal dinner is a memorable and vibrant affair!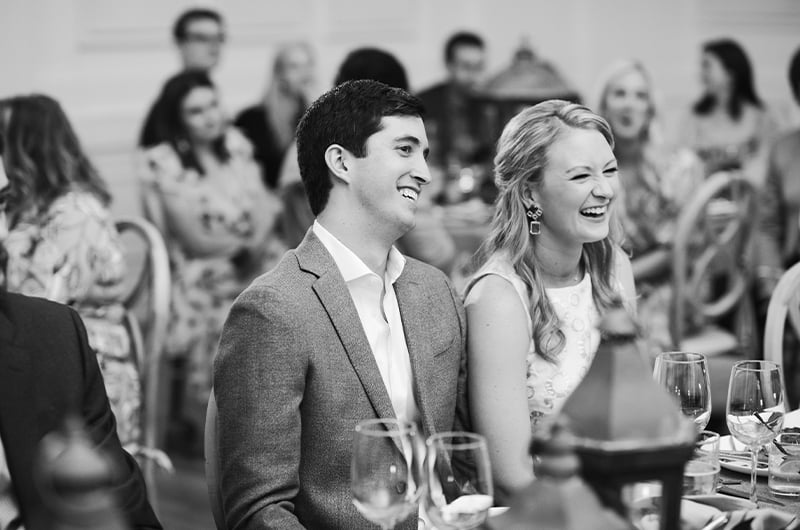 Pick a Location
Location, location, location! Pick somewhere that holds meaning to the groom or to you as a couple. For example, an outdoor dinner could honor your love for nature, choosing a favorite date spot could be reminiscent, or if it's a destination wedding, choose a place that introduces guests to the area. You can even opt to have the rehearsal dinner at a ballpark or arena if the groom is an avid sports fan!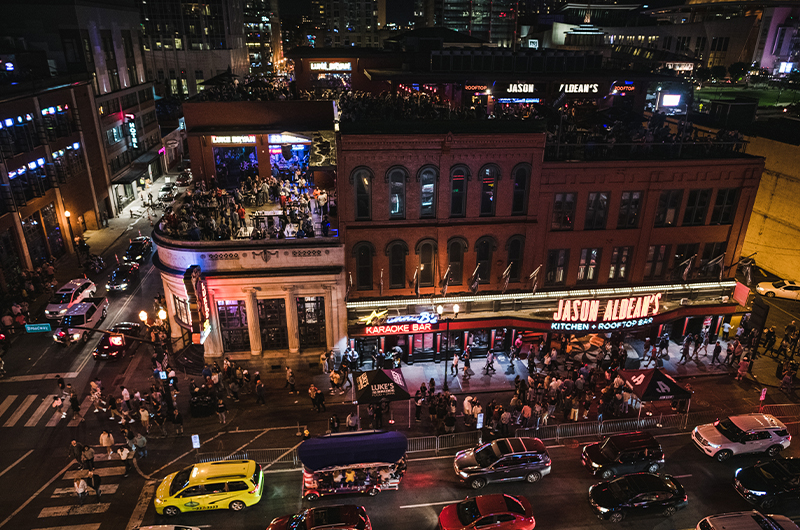 Settle On a Theme
Settle on a theme for the evening. Rehearsal dinners are often considered the groom's event, so darker, moody colors and masculine décor are often fun details to explore. This is also a great time to incorporate sentimental touches since you are surrounded by your closest family and friends. If you got engaged abroad, incorporate the social culture into your theme, or bring out religious elements, like beginning the meal with a loaf of Challah bread, a symbol of love from the Jewish faith.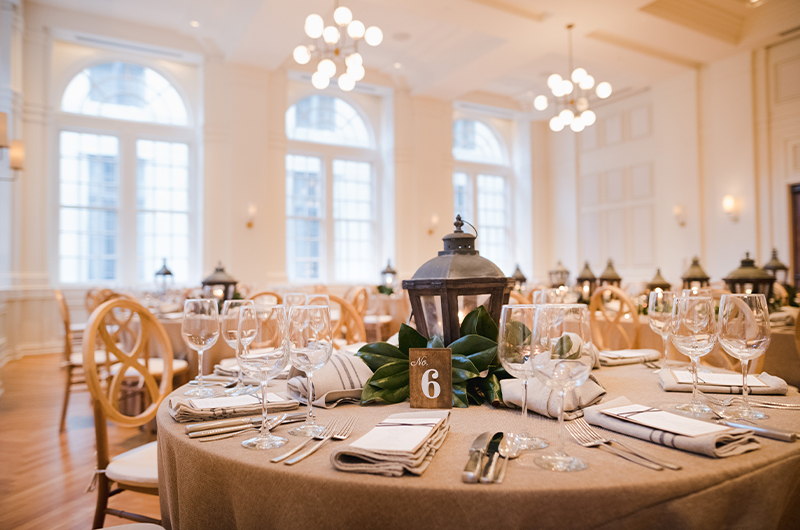 Attention to Detail
This event is a great time to include casual elements with a creative flair, especially when it comes to the menu. Consider a bourbon tasting station, or organize a low country boil for an interactive touch that will get guests mingling. A large charcuterie board featuring local meats and cheeses is an aesthetically pleasing alternative to normal hors d'oeuvres. You can also go the meaningful route by featuring a recipe from the groom's mom or grandmother, or base the menu around a meal he enjoyed growing up.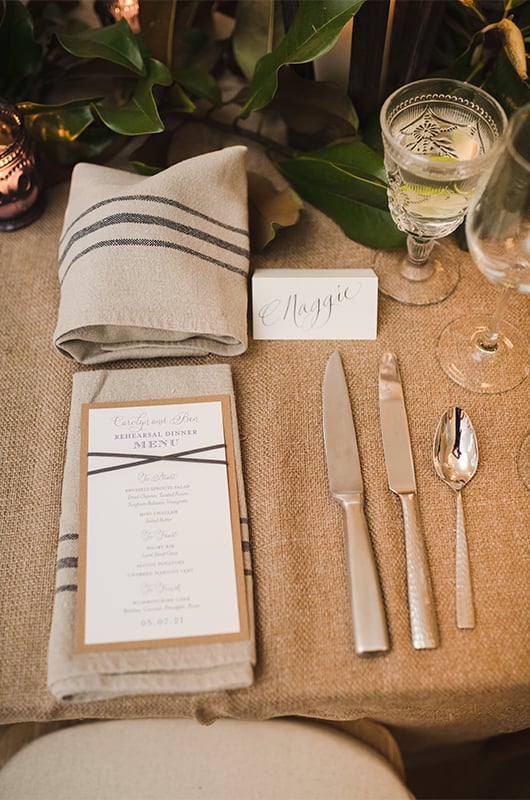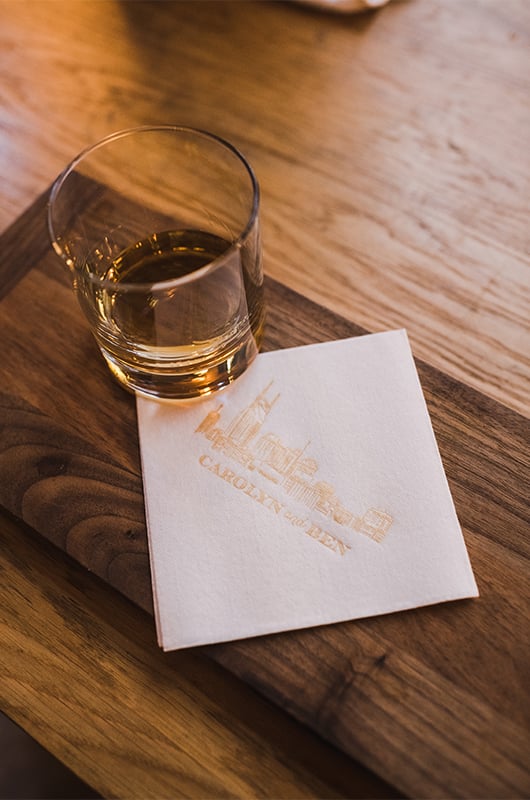 Incorporate Personal Aspects
The rehearsal dinner offers the opportunity to incorporate personalized details such as signature cocktails. Model a drink after your first date night – maybe you went for Mexican (hello spicy margaritas!). Surprise your guests with unique table markers, like name tags in the shape of guitars if you're getting married in Nashville for a fun play on "Music City." Creating a photo montage of you and your soon-to-be-spouse to make it a unique focal point above a chic lounge area is an idea that any guest will love taking a peek at.
Choose An Emcee
Sometimes wedding toasts can get lengthy and out of hand…but not when you appoint an emcee! Whether that be the best man, father of the groom or a great family friend, appoint someone with a sense of humor that will keep everyone engaged and on their toes. This detail might be one of the best (and budget-friendly!) decisions you make for keeping the crowd engaged and the trains on time.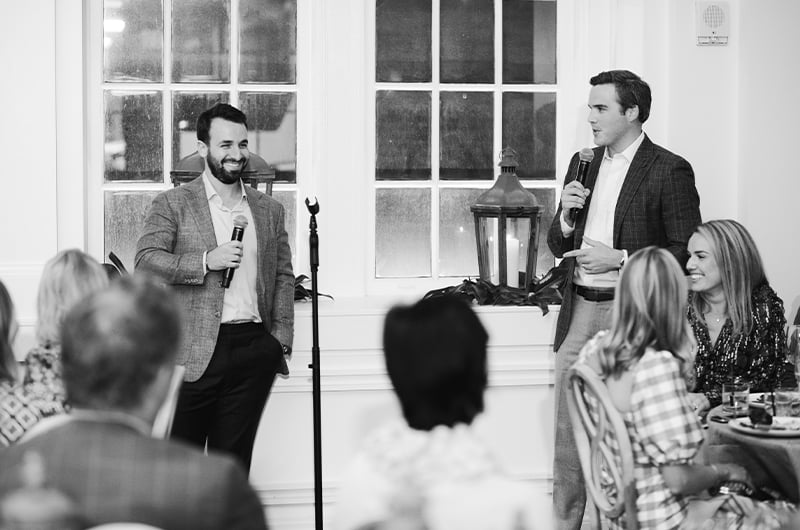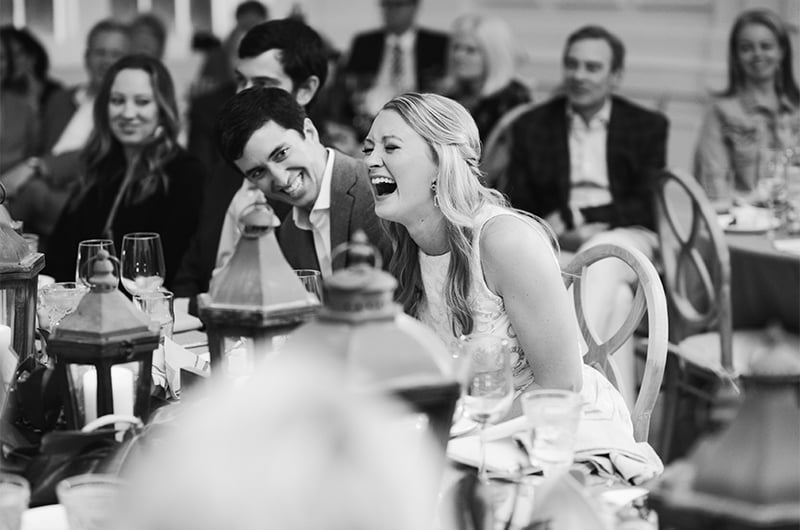 Don't Forget The Music!
To elicit a celebratory mood, don't forget the music! This essential element is such a strong reminder of memories, so select songs that speak to your relationship. Consider incorporating live music and pick a set-list that includes your favorite songs as a couple! A playlist with an array of genres so all family members and guests can appreciate the entertainment will cater to everyone. Really want to leave a lasting impression? Toast your guests with a send-off song that has meaning to your relationship!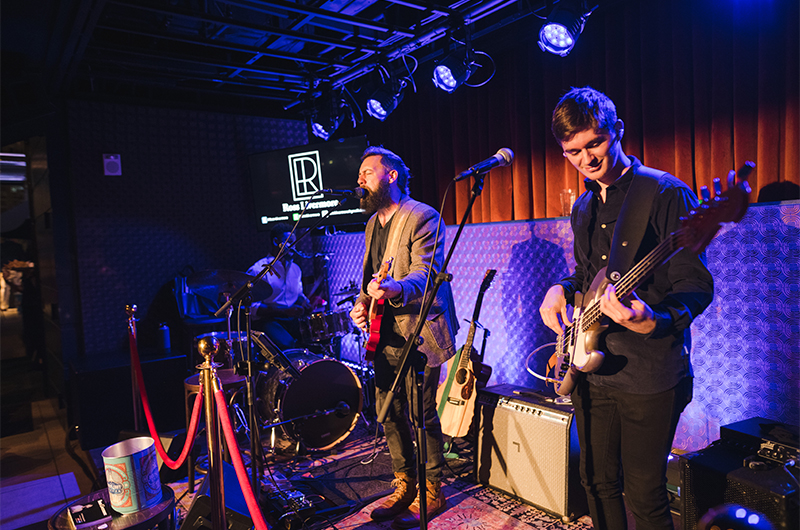 Transportation
Hiring transportation is a great idea for the rehearsal dinner, since it is a smaller celebration. This is not required, but it does keep guests from having to rent a car or book a taxi service, an expense that would be kind for you to cover. Book something guests will be sure to remember, like a double decker bus or trolley! Taking care of your guests always leads to feelings of appreciation and fond memories.
Post Toast
Lastly, end the night with a Post Toast at a nearby bar or rooftop. Post Toasts have become a popular trend following the rehearsal dinner as a way for the happy couple to visit with out-of-town guests and other friends prior to the Big Day. Don't skimp on the details here, either. A mobile bar featuring celebratory drinks, a food truck serving up your favorite sliders and desserts or a small, local band are all fabulous ideas to consider!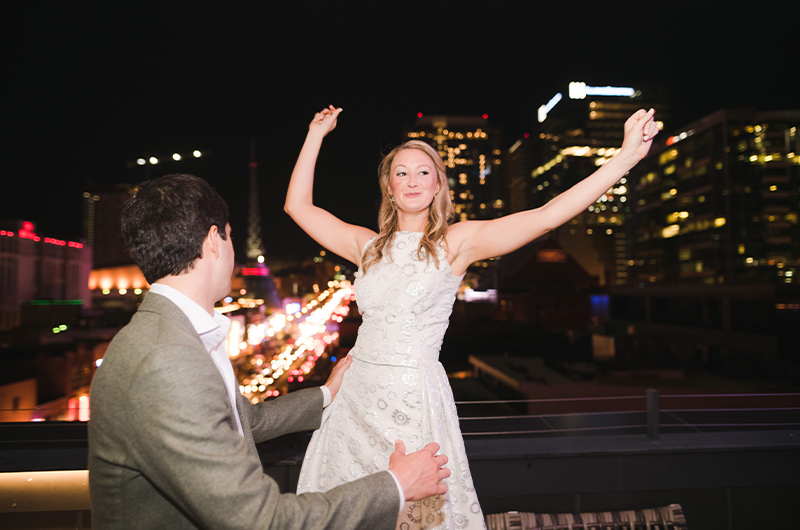 Rehearsal dinners can often be pushed under the rug, or not on the priority list when it comes to planning the evening. But, we can assure that these are some tips to guarantee your rehearsal dinner is a memorable and vibrant affair.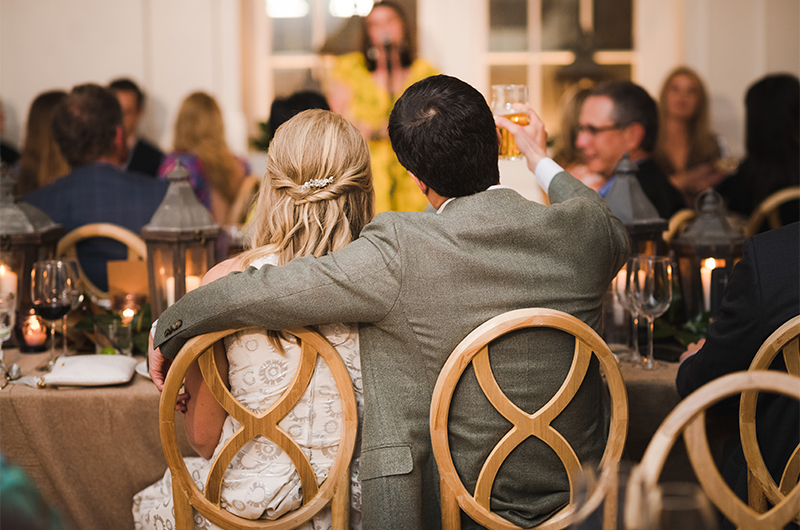 For more ideas and to inquire about Amos' event planning services, visit his website at www.amosevents.com/contact
Photo Credit: Justin Wright Photography | Wedding of: Carolyn Fisher and Ben Eisemann