Wedding rings aren't just all the glitz and glam, they symbolize love and devotion between two people. It serves as an outward sign of lovers and their commitment to each other, often being the most expensive jewelry that someone will ever buy. With such cherished meaning and a chunk out of your wallet, it is important to take steps to protect your investment in these sentimental items! Take a peek at how best to preserve your wedding ring from loss or breakage and ensure that you'll enjoy it for years to come.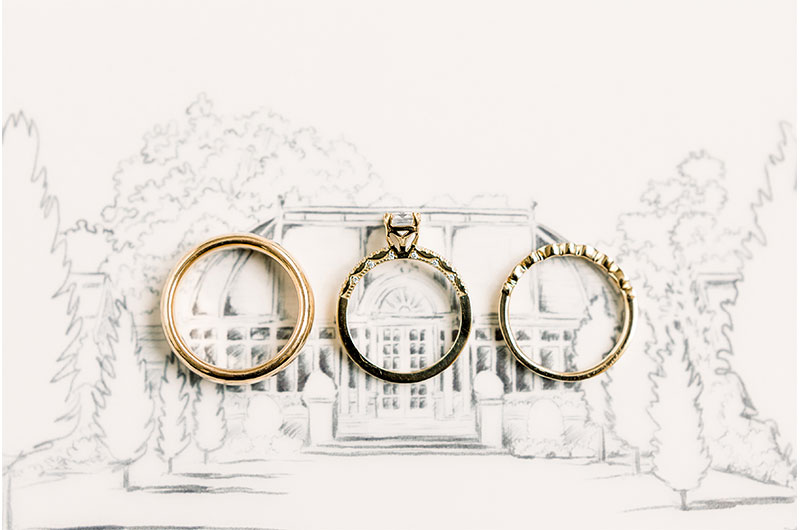 1) Wearing it at all times
One of the most recommended methods of protecting your wedding ring is to always wear it, even though many tips nowadays advise removing your jewelry while sleeping. This may seem obvious, but many people take their rings off when doing chores or working out. If you end up having to take it off for any reason, make sure to store it in a safe place to avoid getting misplaced or even damaged. Keep them away from prying eyes such as children who might damage your ring by mistake, and never wear your ring in the shower or while swimming. The chlorine or salt water can corrode the metal and cause damage. If you need to wash your hands while wearing your rings, try to use lukewarm water and a mild soap instead of hot water and detergent!
2) Having an insurance cover
Another smart way to protect your cherished item is by having it insured! Most insurance companies offer coverage for jewelry, so when signing up for insurance cover, be sure to ask if your company has an engagement ring insurance policy. In case something happens to your ring, you can file a claim and receive reimbursement for the cost of repairing or replacing the ring. This is especially helpful for unexpected theft or damage.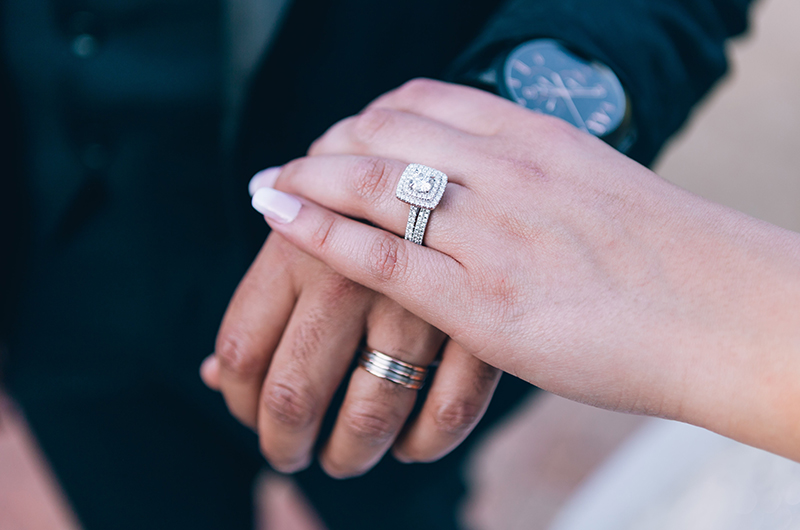 3) Getting it appraised
Protecting your ring can also mean getting it appraised to determine the actual value. This may not sound necessary for every ring, but it is a good idea if you have a particularly expensive or sentimental ring. Ensure that it is appraised by a professional, this will help you determine the ring's value in case of loss or damage.
4) Wearing your wedding ring on the hand that you write with
Wearing rings, in general, is sometimes just asking for damage, especially if you work with your hands a lot. Putting it on the right hand, if you are right-handed, will help prevent damage or loss by limiting the number of times it drops. It also protects the rings from being hit by another object, and so on.
5) Cleaning your ring regularly
This will help to keep it looking shiny and new for years to come! Make sure that your wedding ring is cleaned by a professional, and keep a jeweler's cloth handy for polishing. This will remove any dirt or grime that may have built up over time and help keep the ring looking shiny and new.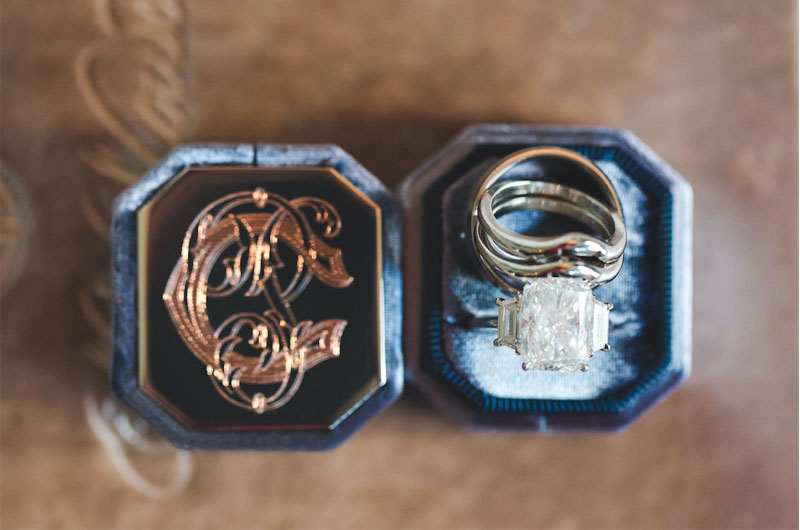 6) Wearing the right-sized ring
Having the correct size is a must. You shouldn't have to wear a ring that is too tight or too loose, as one that is even just a size too large can get lost easily, and a small ring is not comfortable to wear. The incorrect size and the discomfort that it can cause can lead to loss and damage.
Closing Thoughts
A wedding ring is more than just a shimmer on your finger, it is a special piece of jewelry that symbolizes the beauty of love between a couple. It is a treasure that needs to be protected at all costs, so take these tips of how to best preserve your wedding ring from loss or damage to heart, and further protect your ring for years to come.
Submitter Samantha Higgins