Whether you have always envisioned getting married by the ocean with your toes in the sand or you and your partner both enjoy beach vacations, South Walton, Florida is the perfect location for a hassle-free destination wedding. Named one of "The World's Greatest Places" by TIME Magazine, South Walton, Florida, offers an upscale, relaxing destination wedding location, whether you host your ceremony on beautiful beaches, in picturesque gardens, or at one of its luxury resorts.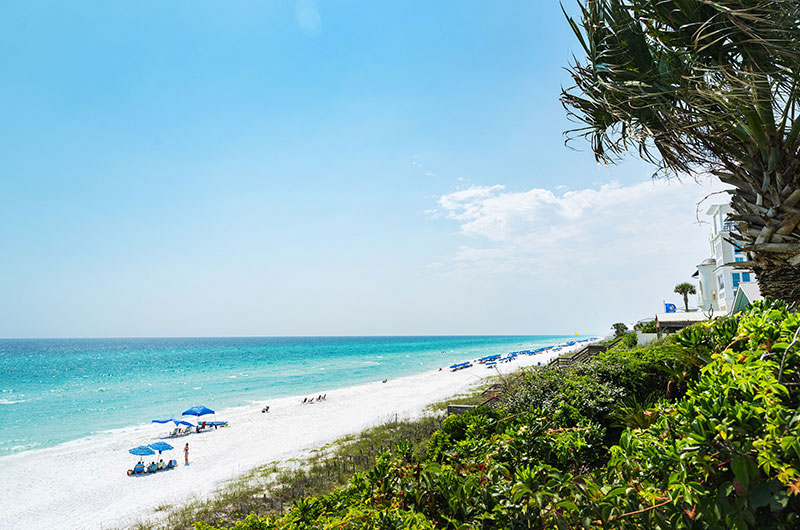 With over twenty-five miles of sugar-white sand beaches that overlook turquoise water, South Walton, Florida, has welcomed generations of visitors to create cherished memories. Each year, more and more brides host their ceremonies in one of the sixteen beach neighborhoods in South Walton. Quaint neighborhoods near Florida's State Road 30A, like Seaside, Watersound, and Watercolor, have year-round great weather and plenty of activities for you and your guests, so you can plan your dream wedding any time of year.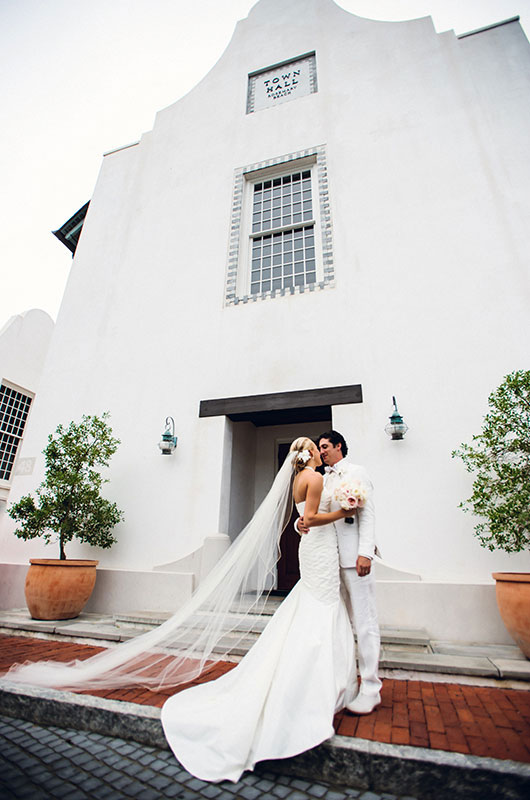 From versatile and gorgeous venues to top-notch service, the possibilities for planning your perfect wedding in South Walton are endless. Host your reception just steps away from the pool at a stunning resort or in a sophisticated ballroom, catered by top-notch Gulf Coast restaurants. Stay in a grand beach house for a luxurious atmosphere, cozy cottages for a more intimate celebration, or at a full-service resort that will tend to you and your guests' every need.
South Walton offers the best of both worlds: breathtaking beauty and effortless planning. Travel is a breeze, whether by car or by plane, with two convenient airports and non-stop flights from nearly thirty U.S. cities. Once you and your guests arrive, you'll find no shortage of amenities, whether you want to relax or be entertained.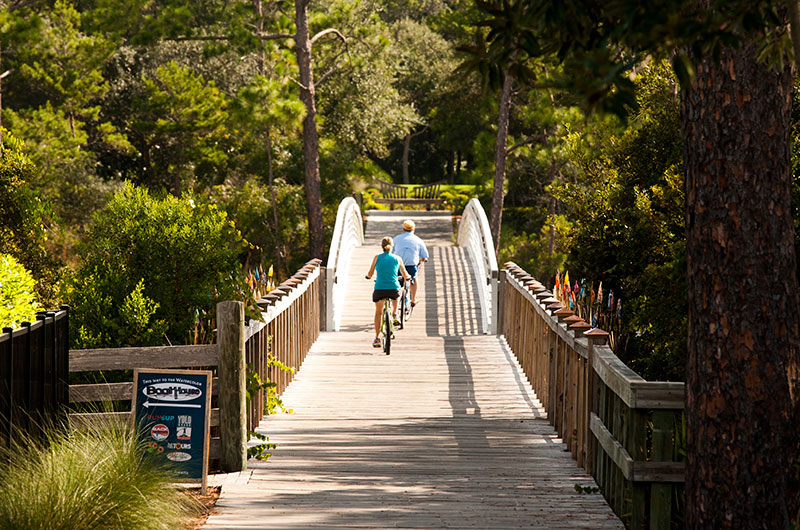 With pristine championship golf courses, boutique and designer shopping, art galleries, and both gourmet and casual dining, each beach town in South Walton offers something to suit everyone's style. Its distinctive venues, award-winning accommodations, and diverse culinary scene make South Walton unique among wedding destinations.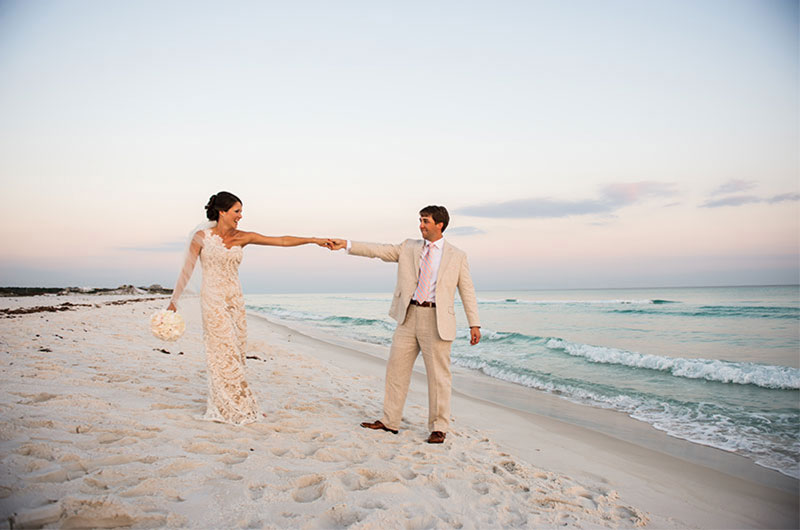 The universal appeal of its stunning beaches and its variety of venues, lodging, and entertainment makes South Walton, Florida, the ideal location to host an effortless upscale, relaxing destination wedding. For your once-in-a-lifetime dream ceremony, let South Walton, Florida, deliver a
once-in-a-lifetime experience
.
Images provided by Visit South Walton