Since we never want to leave out the Southern guys in our life, we've found a super cool and innovated service for grooms and groomsmen. High Cotton is a new company, based in North Carolina, offering a home try on service for bow ties, ties, and accompanying accessories for the big day. Most grooms probably don't enjoy the shopping experience as much as we ladies do and High Cotton has made it even easier for men to shop for their wedding attire. They don't even have to leave the house!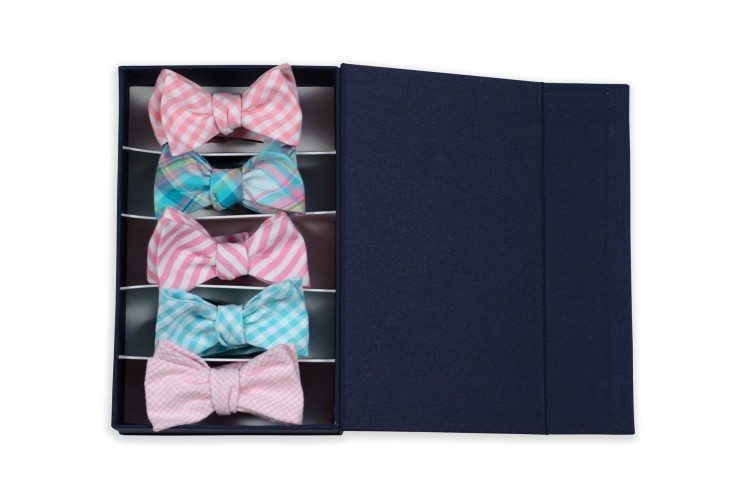 Here's how it works . . .
#1 Choose Five: Select five bow ties you would like to try on, and High Cotton will ship them to you for free
#2 Try Them On: For the next five days these bow ties are yours for you to try on at home. Tie them up, try them on, and see how you look!
#3 Pick a Winner: Found a favorite? Simply remove the hang tag from the bow ties you would like to keep, and they are all yours!
#4 Send Them Back: After five days, repack the bow ties in the original box, apply the prepaid return label,and drop off at any UPS location.
#5 Begin Shopping by visiting High Cotton Wedding Ties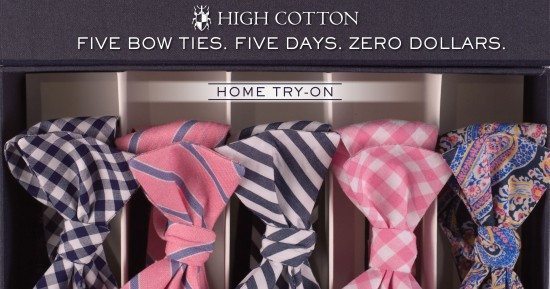 High Cotton believes that bow ties should be a regular part of a gentleman's wardrobe, not simply reserved for formal events, and we couldn't agree more! When a Southern gent chooses a bow tie to wear, it says a lot about his character and also reflects his individuality and sense of style. And, High Cotton can also customize their products. Their monogramming service makes for a perfect gift or a great way to treat that special guy in your life to something truly personalized.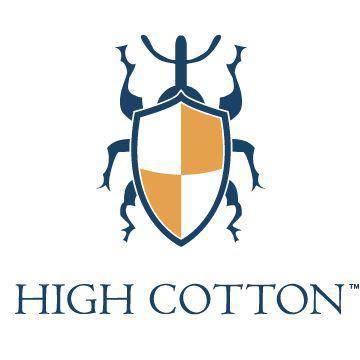 To find out more about High Cotton, visit highcottonties.com and follow them on Facebook by clicking here.