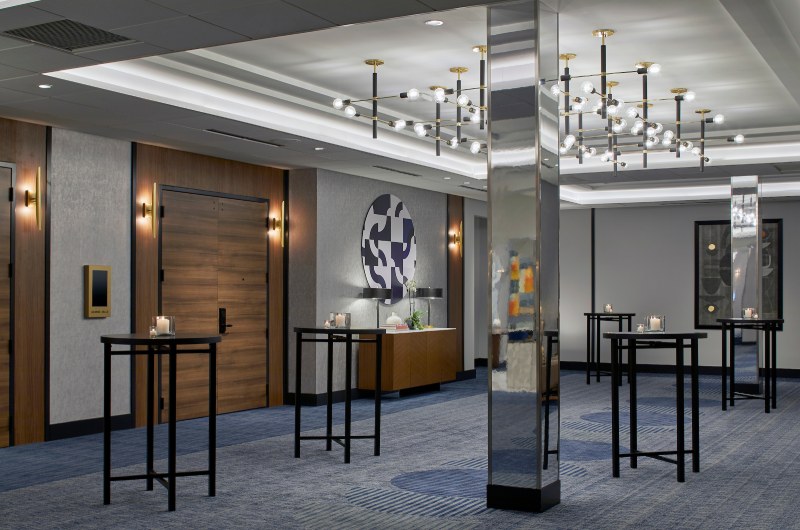 GET ACQUAINTED
The Le Meridien Hotel, in Clayton, Missouri, is a stunning ode to St. Louis's European heritage, fabulously influenced by Mid-Century Modern design. The design of Le Méridien St. Louis Downtown, which was built in 1913 and was designated to the National Register of Historic Places in 1984, emphasizes on modern art with hints of the property's history. Only minutes away from the downtown St. Louis area and Forest Park, the Le Meridien is conveniently located for guests looking to explore the nearby sights. The expansive 17,000-square-foot hotel boasts over 168 beautiful rooms and suites, making it the perfect destination for weddings, honeymooners, and anniversary celebrations alike.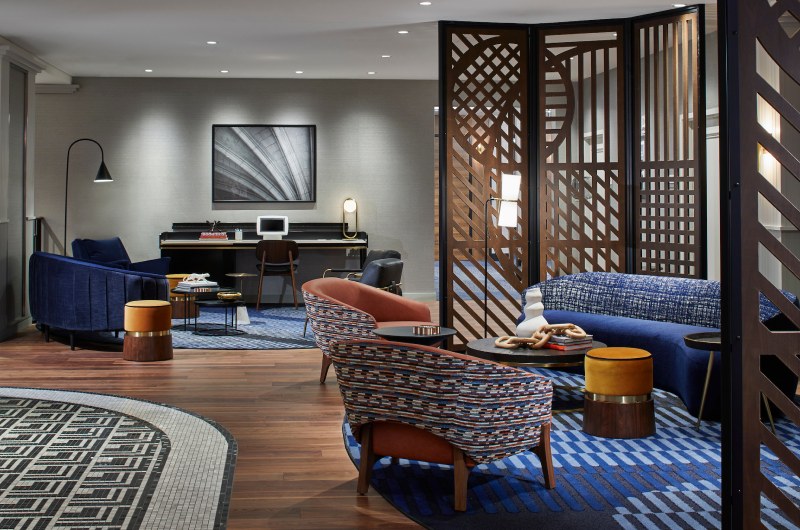 OUT AND ABOUT
St. Louis' famous landmark, the Gateway Arch is located less than a mile from the hotel. The guests have many options for entertainment and family fun in the vicinity, from a sporting venue, Enterprise Center, to a short drive to St.Louis Zoo, the Missouri History Museum and the St. Louis Science Center.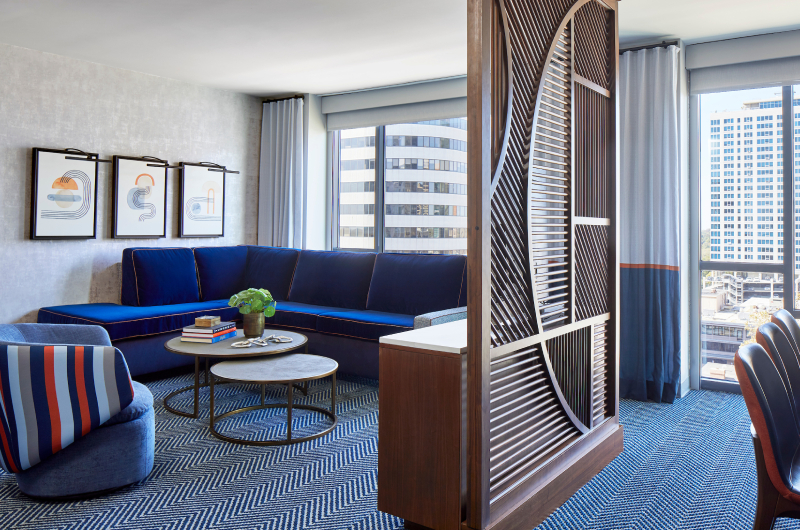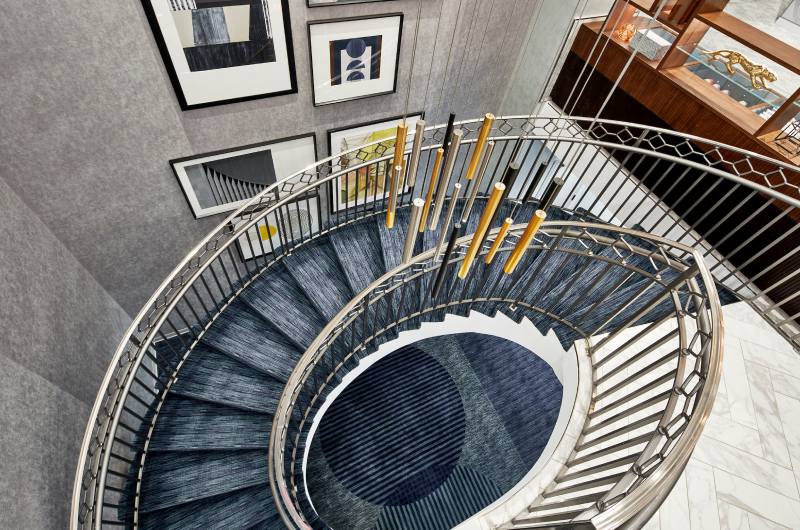 BIG DAY DETAILS
The Le Meridien hosts roughly 15 weddings per year, with the average size for a wedding being about 140–175 guests, but the Le Meridien can accommodate up to 175. Rich in vibrant St. Louis culture, the Le Meridien ensures that every wedding is unique to each couple. Notable features include the creation of a personalized signature cocktail designed by the couple, to be served at their wedding. Brides and grooms can create custom menus for their special day and often elect to include locally inspired gelato from Le Meridien's gelato cart. After their weddings, newlyweds can enjoy their complimentary stay in the Presidential Suite. Parking is included for wedding guests. 
Brides often choose to stay in one of the Le Meridien's one-bedroom suites that connects to two one-bedroom rooms. This option allows the party to enjoy a living room space, three rooms, and two restrooms for their getting-ready festivities. Additionally, Le Meridien has a specific room for grooms, which includes a unique private terrace.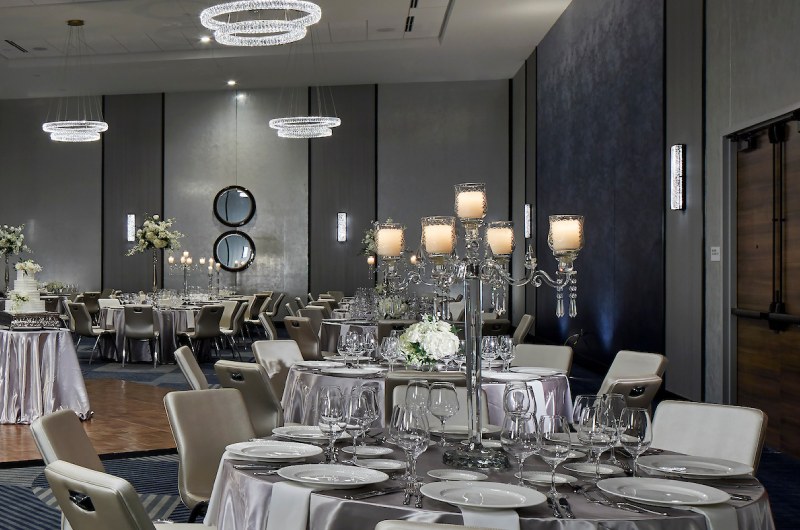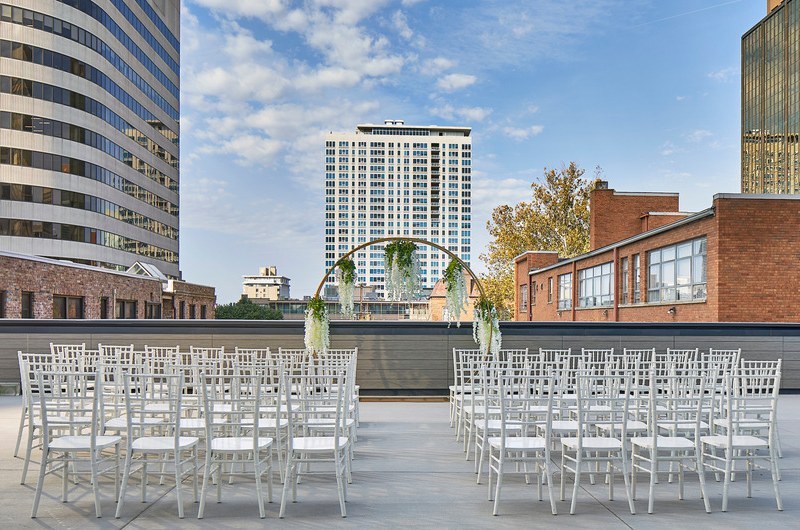 FOR THE ROMANTICS
From February 1st to April 30th, guests can purchase the Avec Amour Romance Package. This package includes an overnight stay at Le Meridien, a chocolate amenity by Honeymoon Chocolate (a locally inspired resident chocolatier), an in-room Kir Royale cocktail experience, a gift card to local Clayton restaurant Bar Moro, complimentary breakfast for two in Le Meridien's restaurant, Café la Vie, and parking for one car.