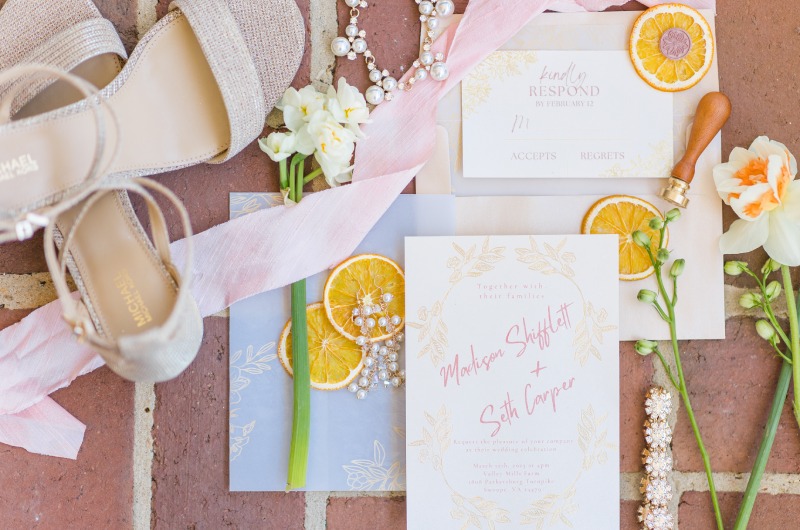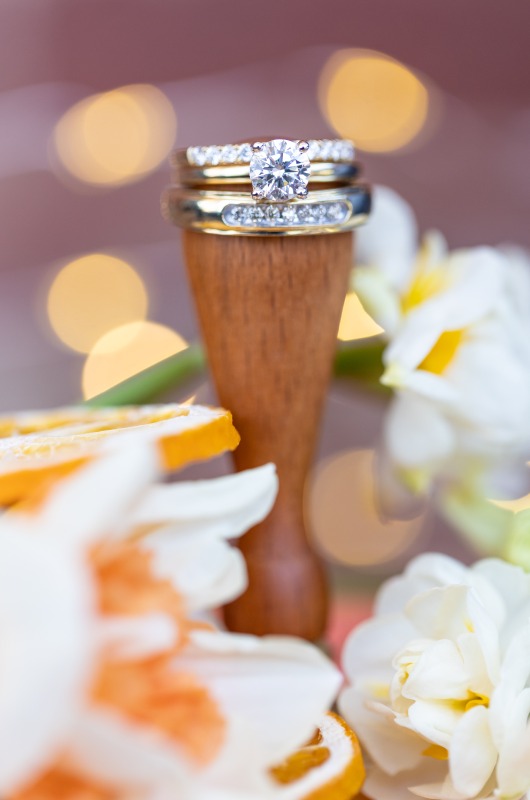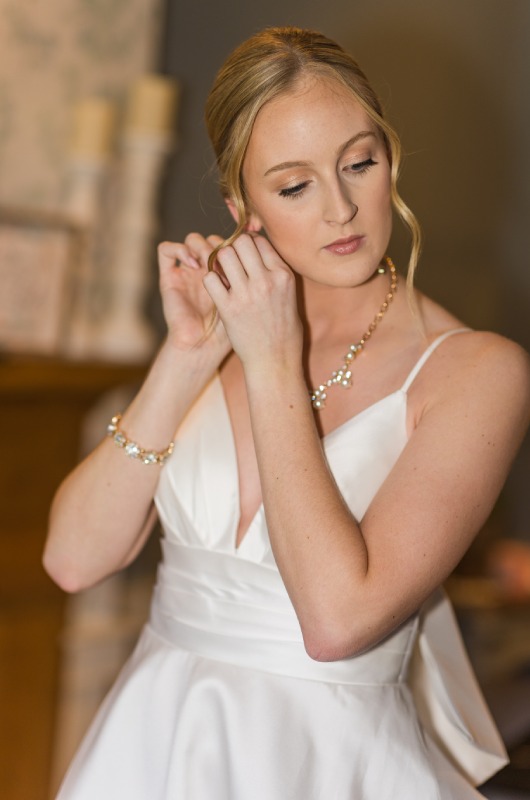 Experience the epitome of classic elegance with Rettig Co. Photo & Films' styled wedding photo shoot. The photo shoot took place amidst the breathtaking mountains of Swoope, Virginia, at the beautiful Valley Mills Farm. Embracing the theme of southern elegance, every detail was meticulously crafted to create a wonderful atmosphere that exudes beauty in the heart of the Shenandoah Valley.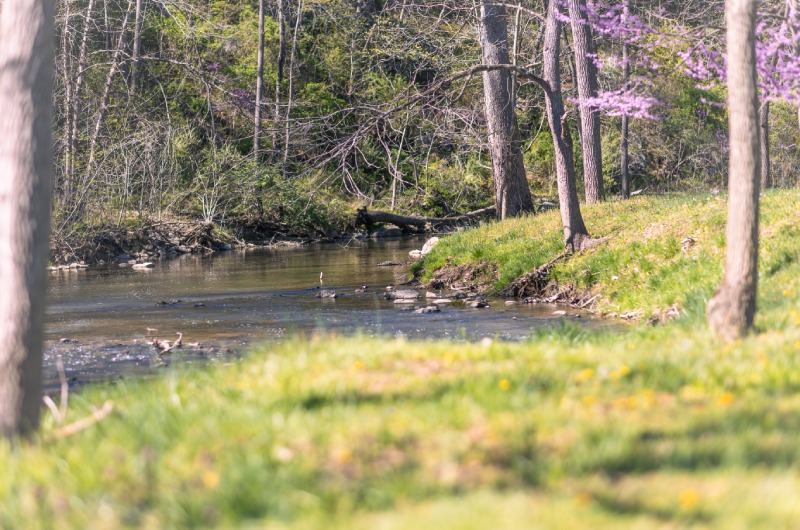 With its stunning scenery, rich history, and warm hospitality, the region is the perfect place to host a wedding. From a rustic barn to a grande state, there were a variety of looks to embrace, allowing for a seamless blend of sophistication and charm. Soft pastel hues and elaborate floral arrangements adorned the various scenes.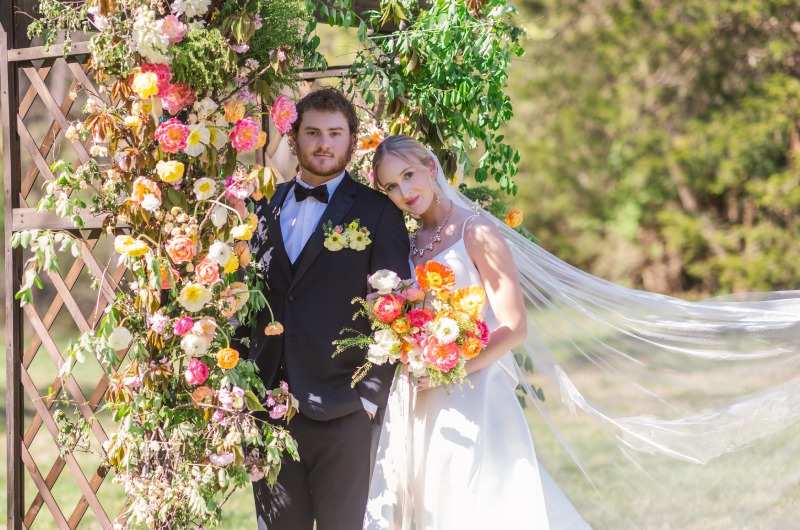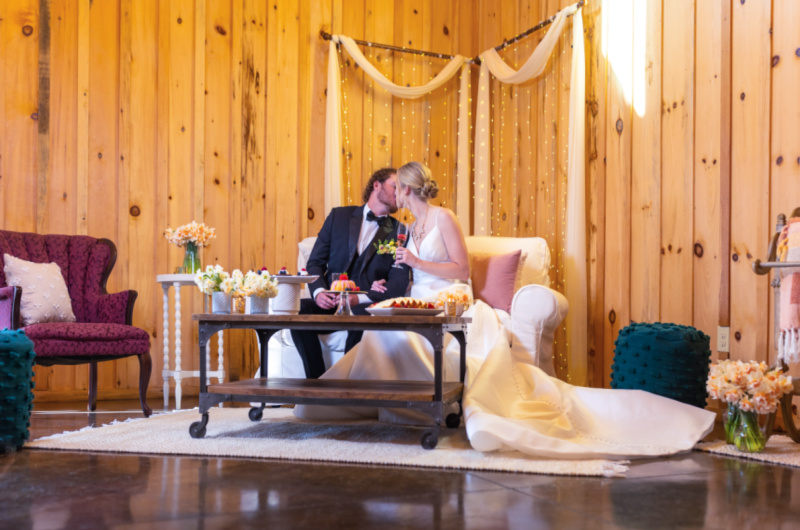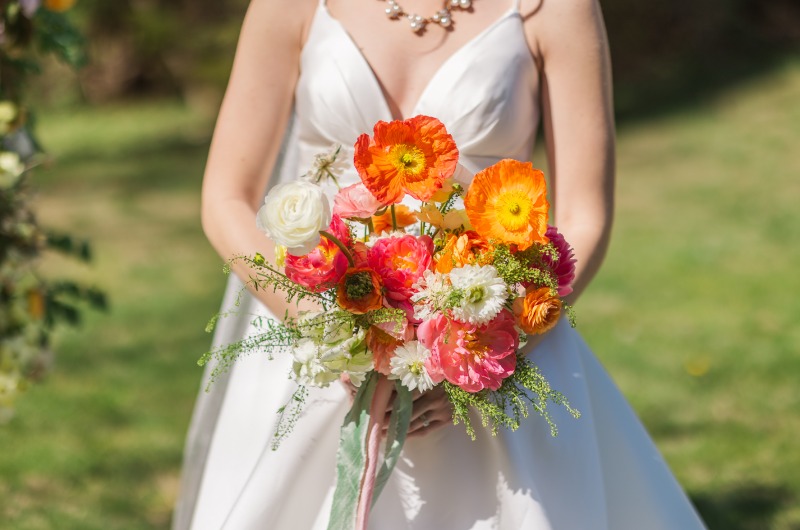 The couple wore elegant attire, completing a gorgeous, timeless look. The resulting images showcase the fusion of natural beauty and refined aesthetics, offering a visual symphony of elegance.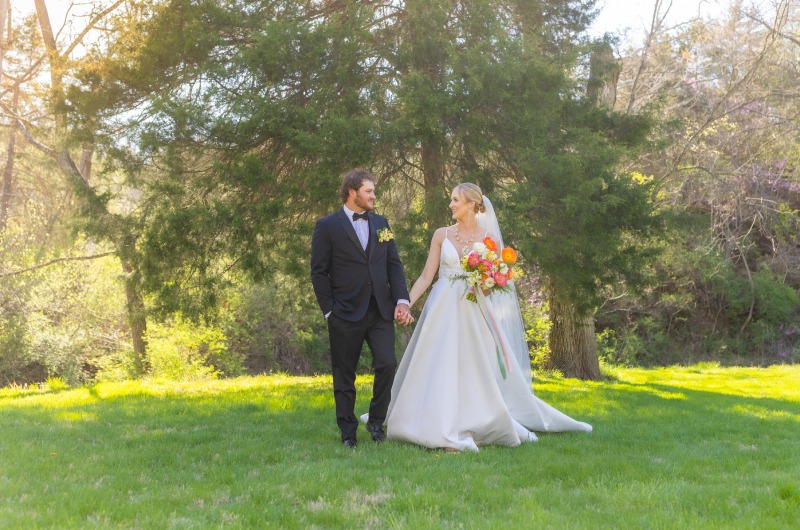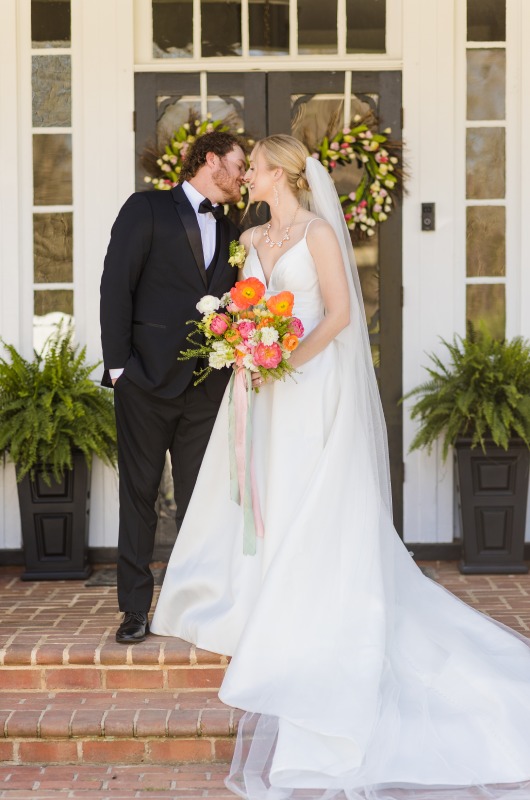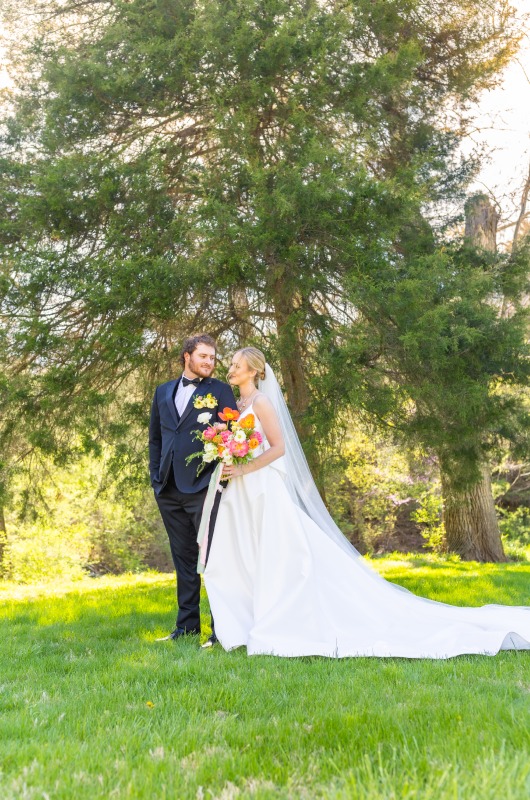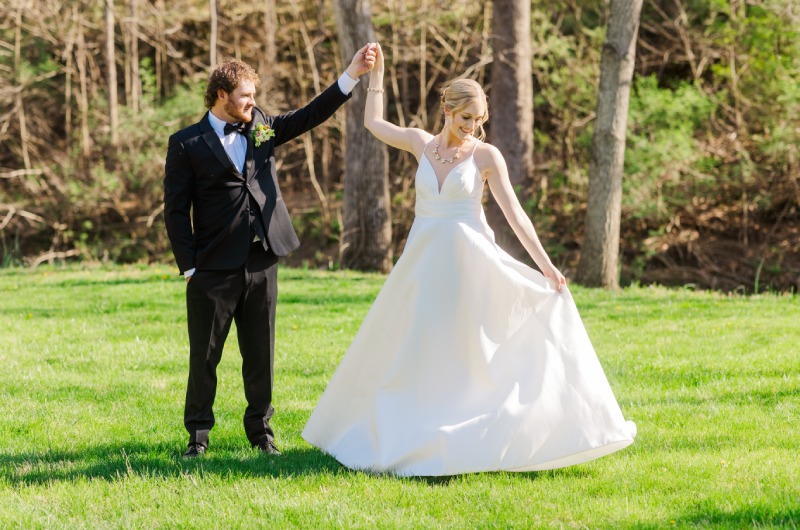 Exquisite table scrapes were included throughout, along with a beautifully displayed family-style meal and a dream-like sweetheart table. Cocktail hour on this warm and sunny day was made complete with delicious champagne popsicles.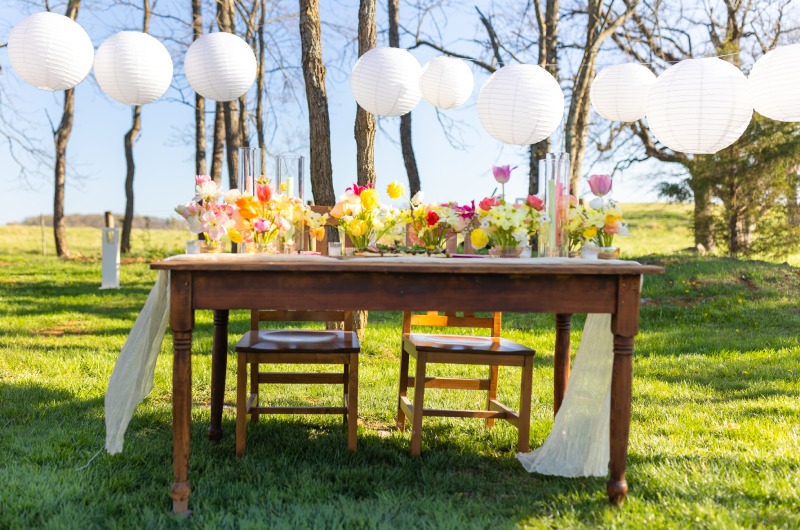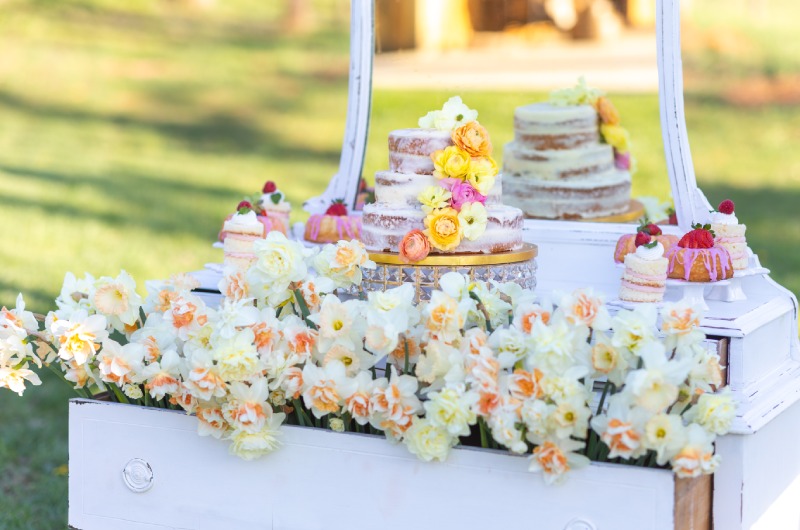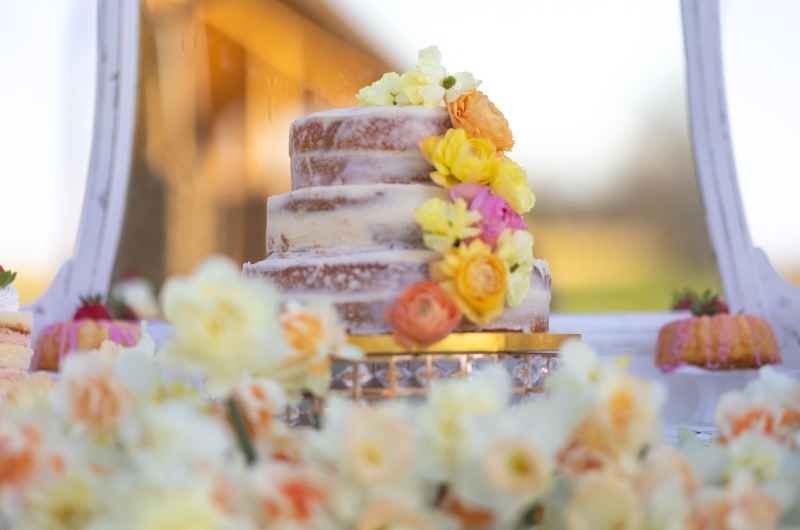 The desserts were placed on a vintage vanity that was covered in floral arrangements to create a show-stopping display of a three-tier wedding cake along with mini bundt cakes.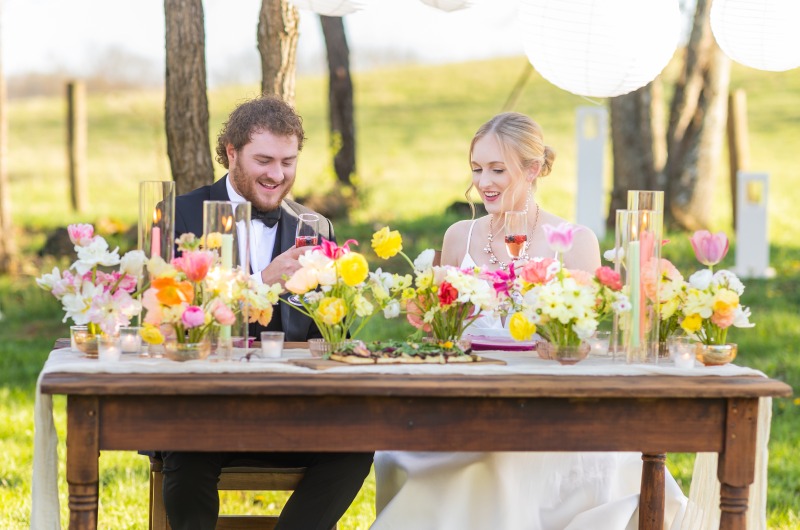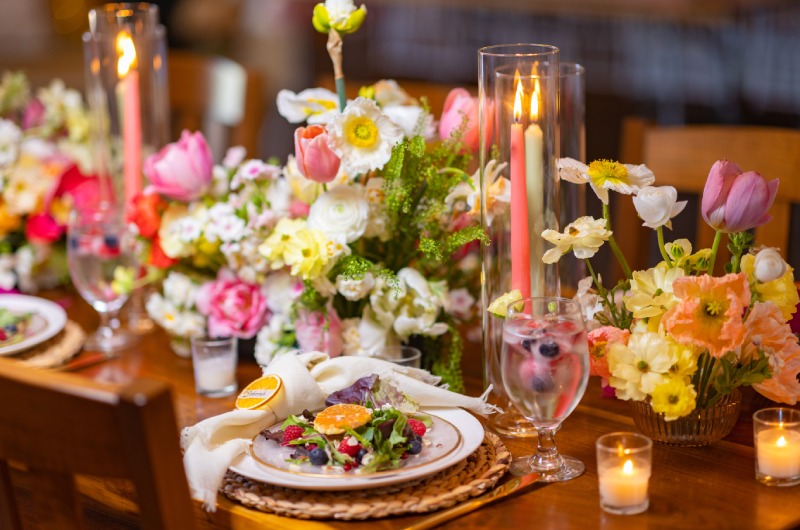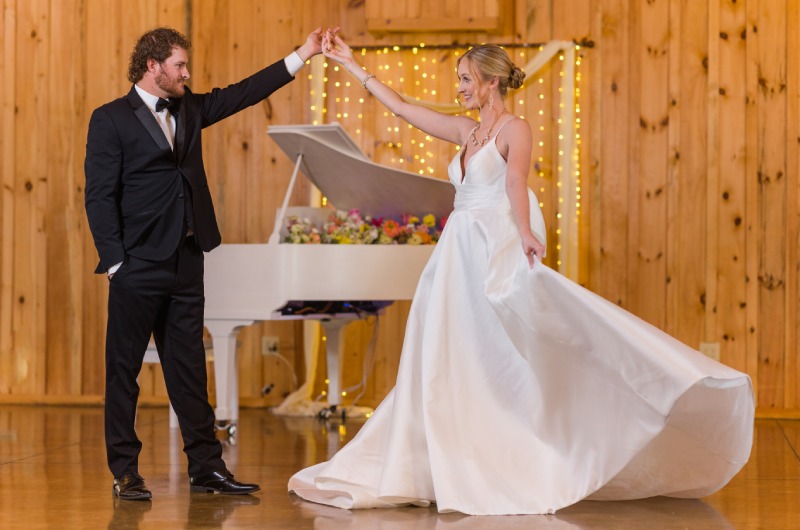 Rettig Co. Photos & Film's styled wedding photo shoot in the mountains of Virginia at Valley Mills Farm is a testament to the timeless allure of elegance. It serves as an inspiration for couples seeking to create their own fairy tale celebration, where beauty, grace, and love converge to create memories that will be cherished forever.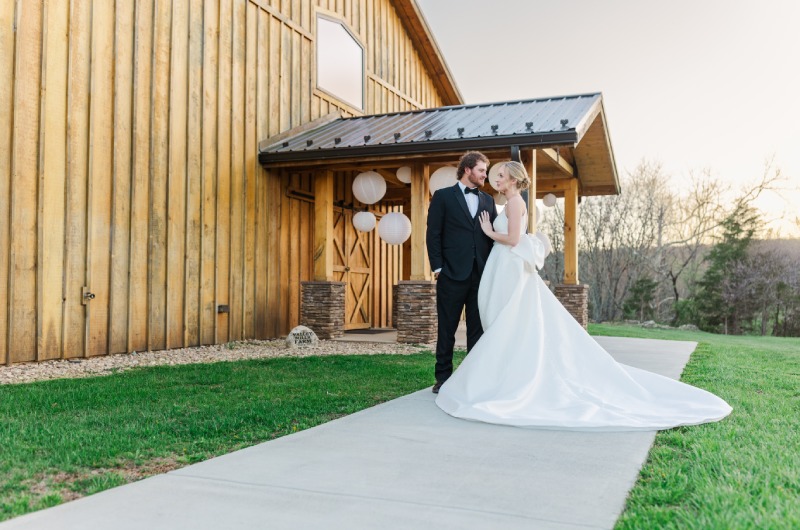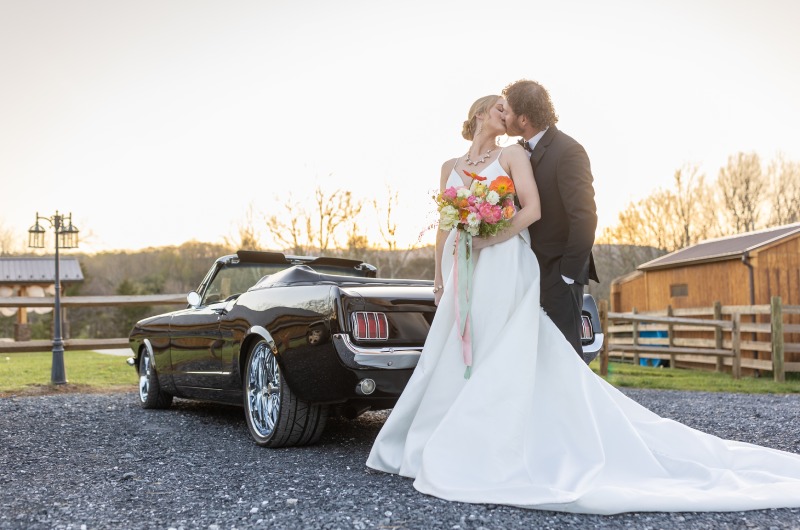 photographer: Rettig Co. Photo & Films | venue: Valley Mills Farm | event planner & designer: Champagne Wishes & Champagne Wishes Rentals |  antique car: Phil Sheets | cake: Moni Cakes | catering: Take Out 250 Catering Company | costume jewelry: The King of Bling Paparazzi Accessories | couple: Madison Shifflett & Seth Carper | decor: Boo & Co. | entertainment: Event XTC | hair stylist & makeup artist: The Babe Cave | rings: Saslow's & Henebry's Diamond Jewelers | videography: Rettig Co. Photo & Films | wedding gown: Amanda's Touch Bridal & Formal | floral: Meadow Wood Farm