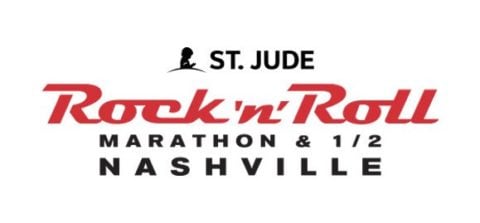 Running a race is about more than just the miles. From pre-race jitters and runner's highs, to fatigue, perseverance and the feeling of elation and total accomplishment as you cross the finish line, there are a lot of emotions that come with running.
So, imagine crossing that finish line, already on Cloud 9, and seeing your significant other down on one knee. Marriage proposals have become finish line show-stealers at the St. Jude Rock 'n' Roll Nashville Marathon & 1/2 Marathon.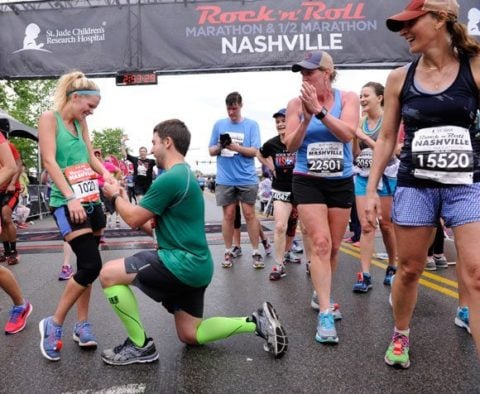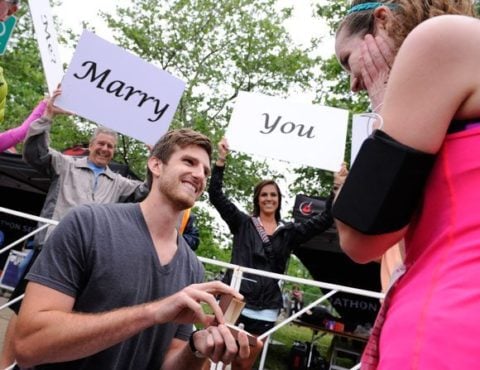 The race is for more than just proposals—runners Vance and Sanom from Tennessee shared their story of getting married at the finish line at the 2010 Nashville race.
The two met at their local triathlon club and decided to make running this race part of their wedding. They ran with their entire bridal party, which included five bridesmaids in red sequin skirts and four groomsmen in tuxedo cycling shirts. Two of the bridesmaids and two of the groomsmen opted for the half marathon, while everyone else ran the marathon. The ceremony took place in the VIP tent at the finish.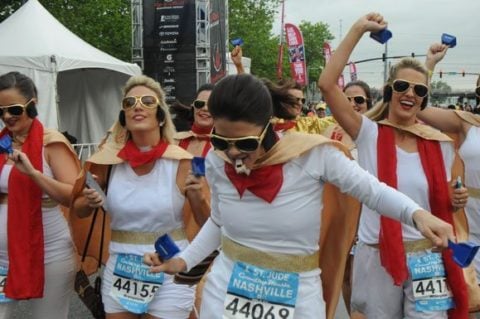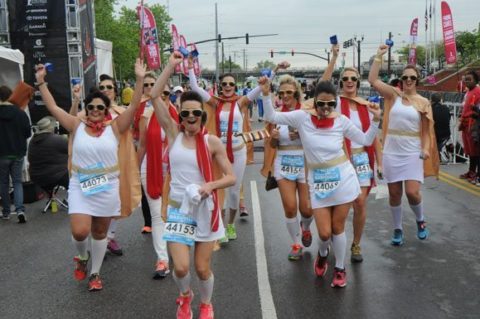 And, speaking of bridal parties, it's no secret that Nashville has become a popular destination for bachelorette parties. For those ladies who like to run, the Rock 'n' Roll Nashville races are consistently incorporated into their weekend festivities… and even into wedding-morning fitness routines! Named a Bucket List race by Runner's World Magazine, this even has one of the best spectator-supported courses in America and the most live bands from start to finish. And with distances ranging from 5K to the marathon, there's something for everyone in the group.
This year, the Rock 'n' Roll Marathon Series is celebrating 20 Years Running. It all began in San Diego in 1998, but this year also marks the St. Jude Rock 'n' Roll Nashville Marathon & ½ Marathon's 18th year with the Series since the inaugural race in 2000. Originally known as the Country Music Marathon, Rock 'n' Roll Nashville is the second longest running race and continues to be a popular destination for fun in the form of Miles, Music, Medals and Moments!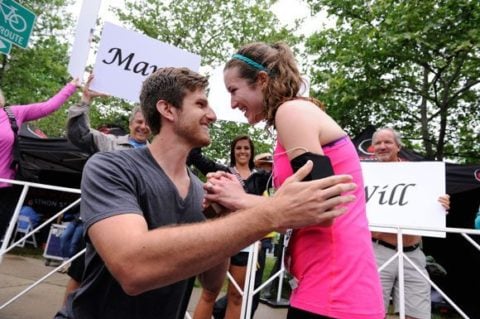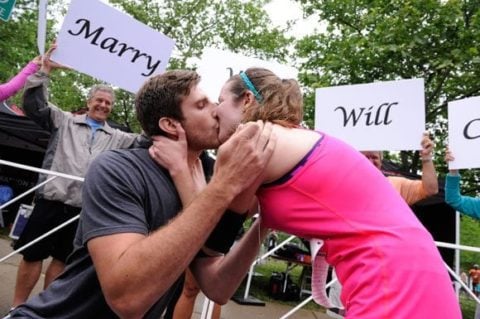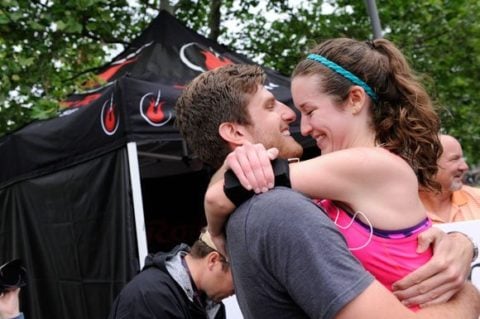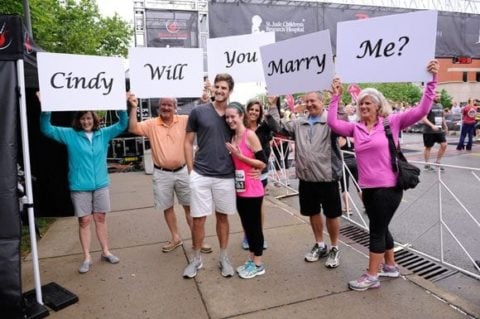 Are you thinking of incorporating running into your big day? Or maybe you have your own Rock 'n' Roll Nashville story to share. Head over to the official site and register for this unforgettable event, held Saturday, April 29, or share your story today!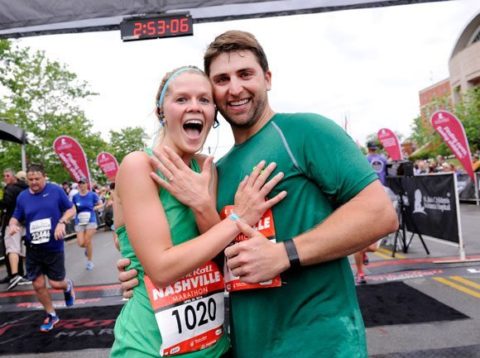 Save $10 when you use the code BRIDESROCK.