Jared knew from their very first date that his intentions were strong in one day asking Emily to be his wife. The pair shared an instant connection and as the time neared their one-year anniversary, their love story had gotten even stronger, and he knew the time was right to pop the question. He made arrangements to pick out her dream ring, and on October 16th, carried out a meaningful sunset proposal on Indian Rocks Beach in Florida.
​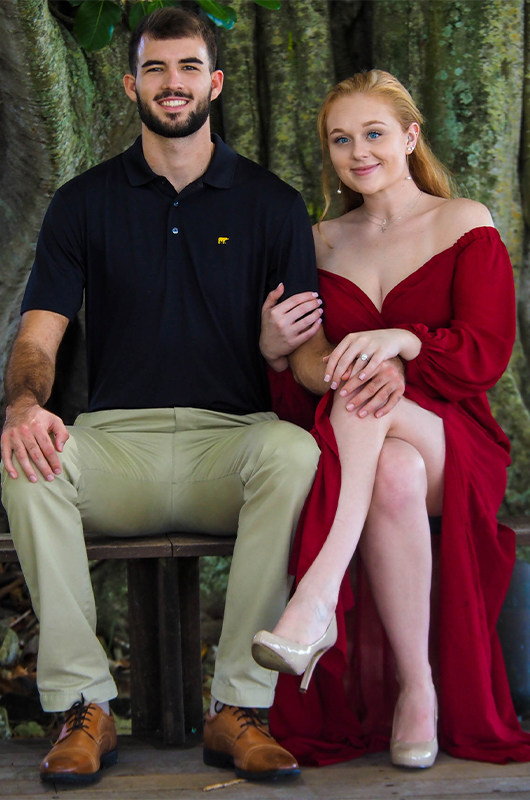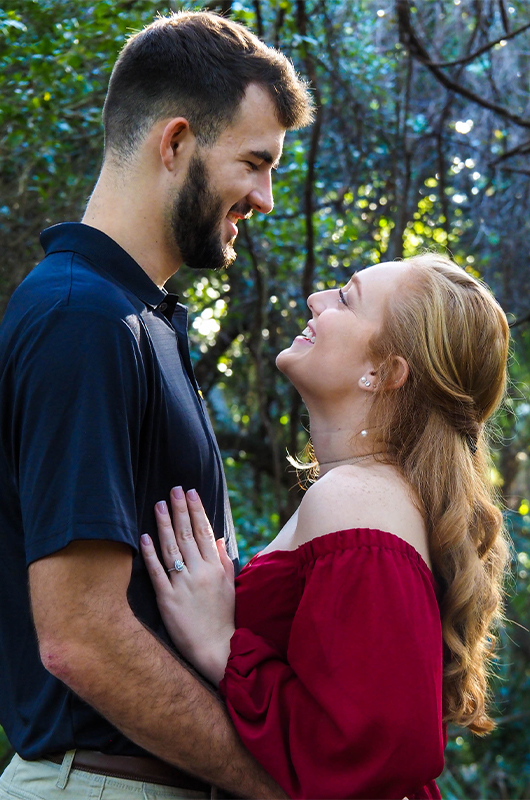 Their story began when they met through Instagram, and when the duo realized that Emily lived close to where Jared went to school to play basketball, they knew they had to meet in person. If you ask them, they'd say it felt like the saying "when you know, you know." With the feeling of butterflies overwhelming both of them, Jared had picked Emily up on their first date and began their special night that he had planned, which later included an adventure on a whim.
​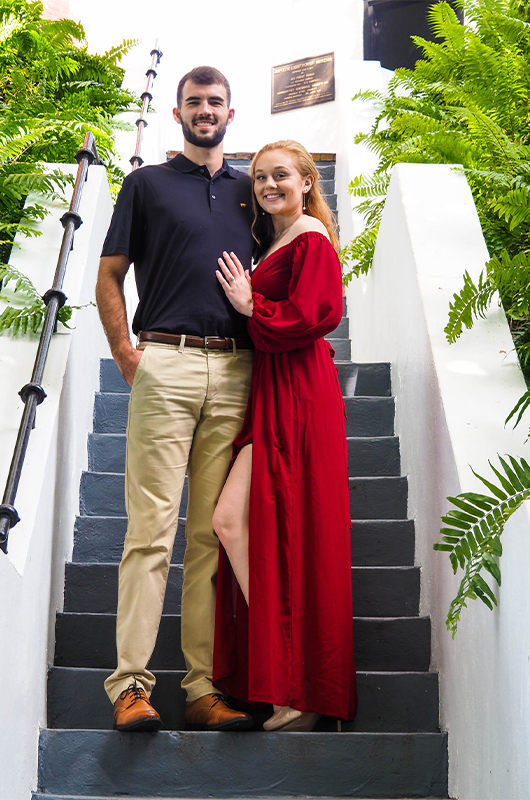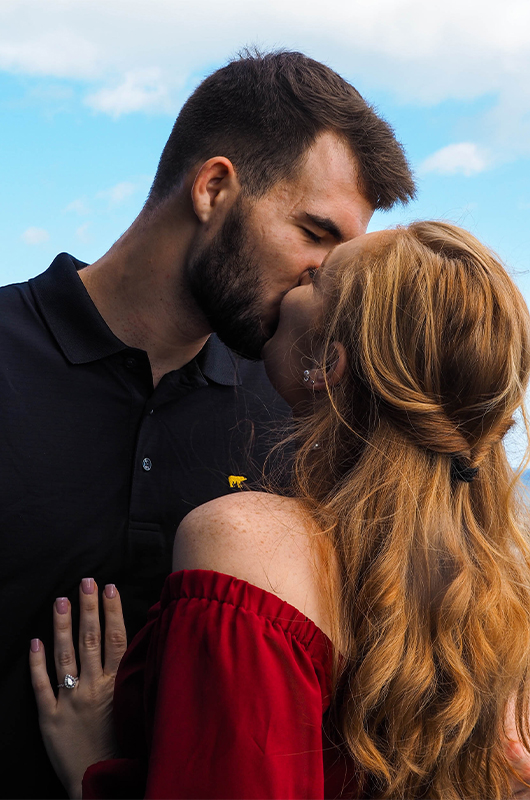 The evening started with mini-golf, which was filled with laughs and even more getting to know each other. After Jared had beat Emily by several points, they headed to dinner, which just so happened to be her favorite…pizza. As hours went by, plates sat empty and stories were shared until he had the sweet idea of going to the lake to watch the stars on the dock. This special spot has been theirs throughout their entire story, where they've sat for hours, talking about their future, watching the stars, and oftentimes even sunsets, which played a significant role in their engagement story.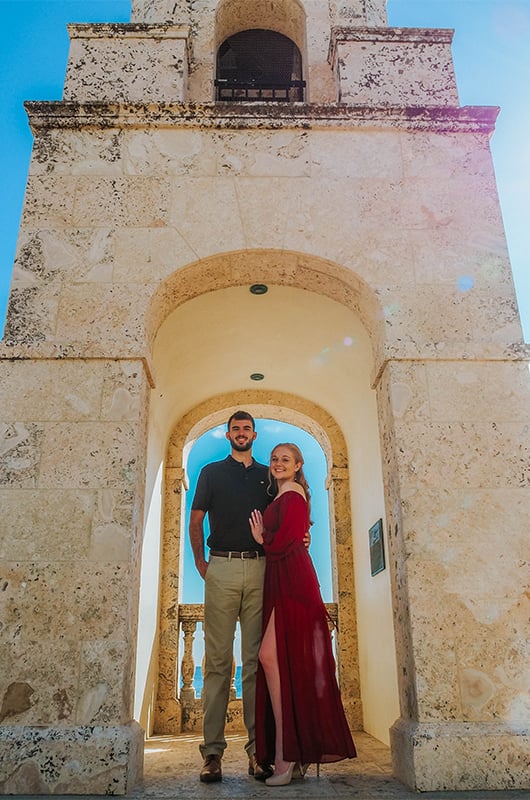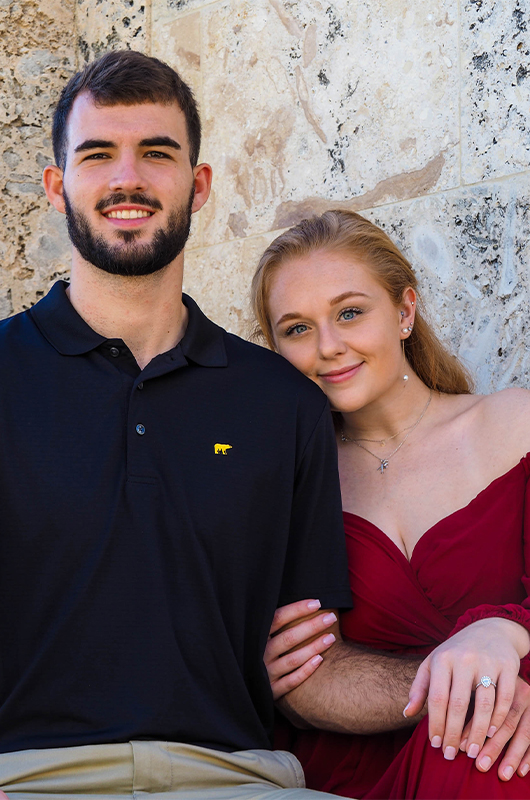 Their story continued to blossom, and after nearly a year, he knew it was time to do what he'd always wanted. The style of rings that the bride-to-be liked was clear, as they'd talked about her dream ring and their future often, so when he saw the timeless pear-shaped stone, he knew that was the one he needed to leave with.
Catching sunsets on the beach is something that the couple frequents often, and after planning the special day, Jared had to devise a plan to make her think the soon-to-be big day was just a normal trip to the beach. He squeezed in dinner at their favorite seafood restaurant, followed by ice cream, adding even more routine to their sunset viewings.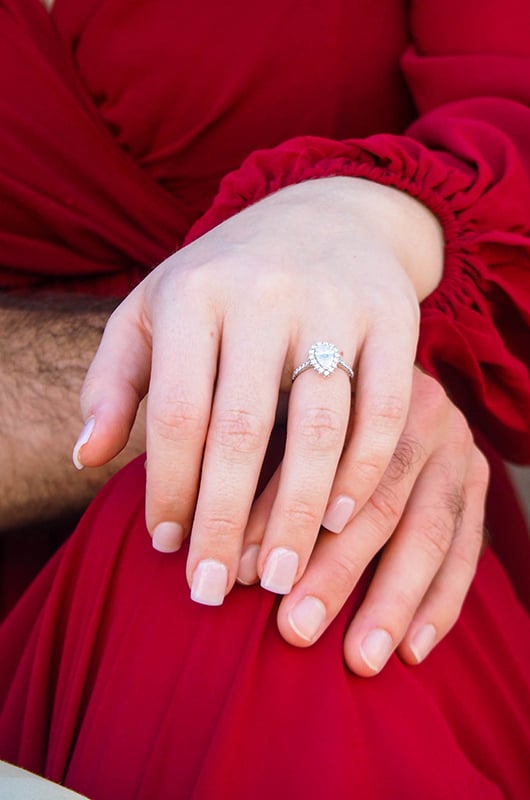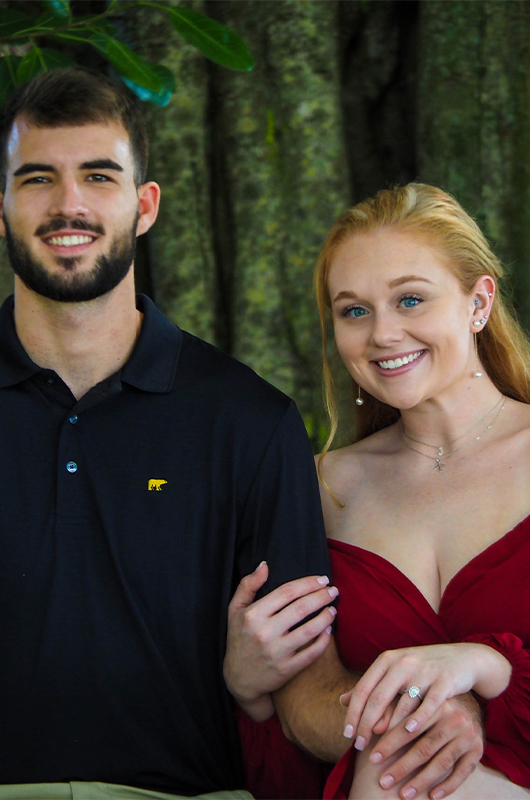 When they had gotten to the beach, their blanket was laid out, and they spent time watching the waves crash and calling out shapes that they saw in the clouds. When the sun had gone down just enough, pink and orange hues graced the sky, and Jared suggested they prop up his phone to take a self-timer photo. The timer was set, and before she knew it, he was down on one knee.
While the couple is still planning their dream day, a meaningful sunset proposal on Indian Rocks Beach in Florida will grow into an August Florida wedding.