When Aubree Huffman moved from Nashville, Tennessee, to Charlotte, North Carolina, in the sixth grade, it felt as though her world had been turned upside down. Leaving behind her friends and starting a brand new school was nerve-wracking, but Aubree walked in with her head held high, and her attention was immediately caught by a cute brunette boy in her grade named Dakota Dennis. Right away, Aubree knew that Dakota was the person she was supposed to marry—so much so that when she got home from her first day at her new school, Aubree went straight to her parents and told them that Dakota was the one. Little did she know that years later, he would plan a romantic proposal at home in Charlotte, North Carolina, that would take her completely by surprise.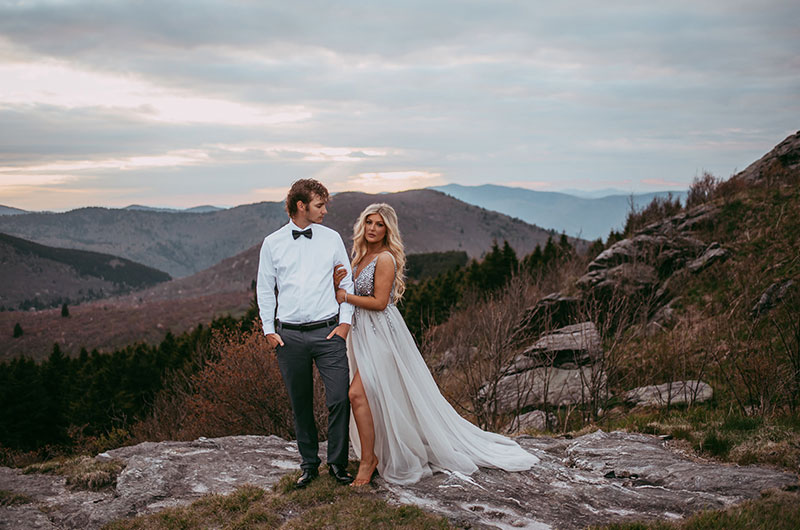 As time went on, Aubree and Dakota attended different high schools and didn't talk again until they reconnected years later in 2017. When the two of them locked eyes again, all those years of separation melted away, and the childhood crush they had both developed years ago returned. Since that magical moment, the two have been inseparable and madly in love with each other. As they dated over the next few years, Dakota made it very clear that he would never propose on a holiday, so his Christmas Eve proposal was a complete surprise to Aubree!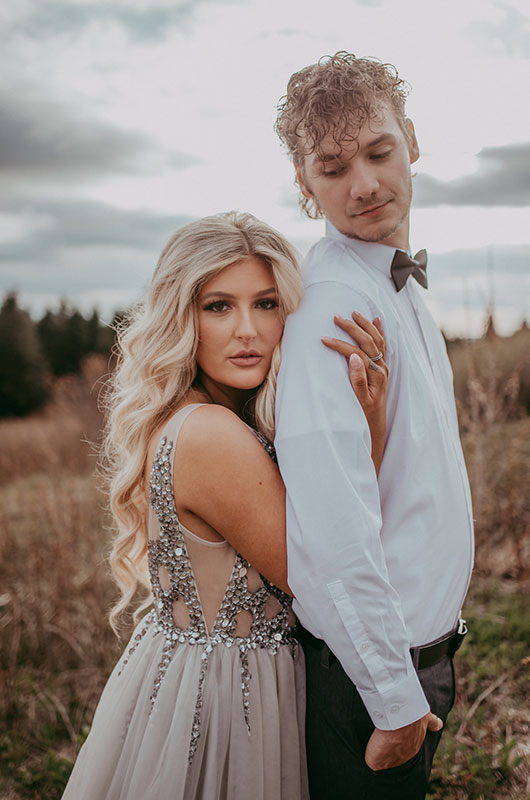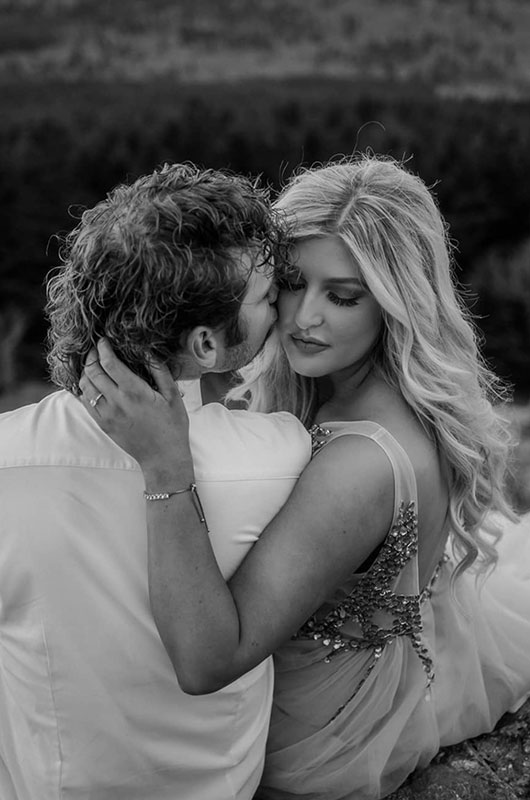 Once everything was organized and he had his secret plan in action, Dakota made a big announcement that he had a special gift for his girlfriend; however, it was too big to wrap or bring inside. Dakota insisted Aubree be blindfolded, and she eagerly complied, thinking he had gotten her a new car or a puppy. Aubree followed her soon-to-be fiancée outside, unaware that her life was about to change forever. When she removed her blindfold, she couldn't believe what she saw! Dakota was down on one knee, holding out the sparkling diamond engagement ring of her dreams. Behind him, the words MARRY ME? were written in twinkling Christmas lights, and Aubree's entire family were cheering her on to say yes to her first love and her soulmate.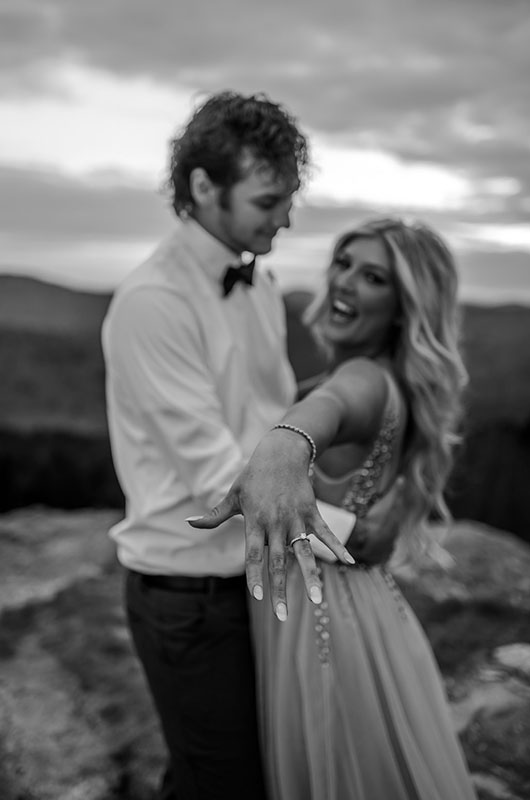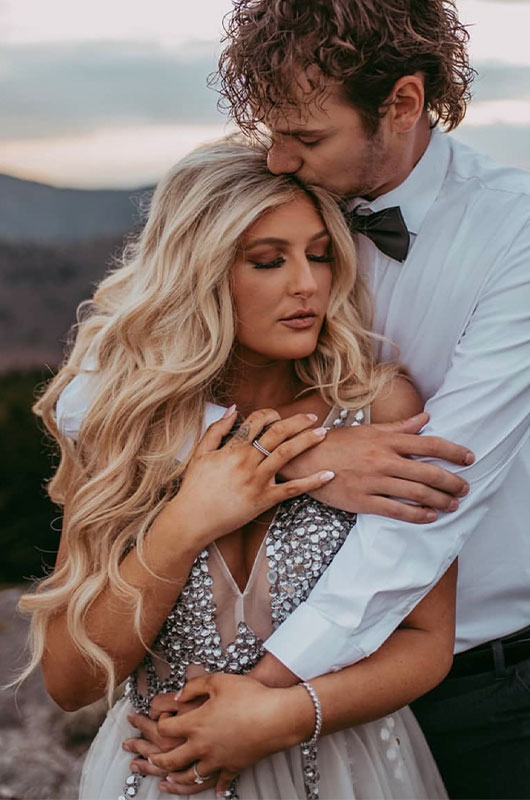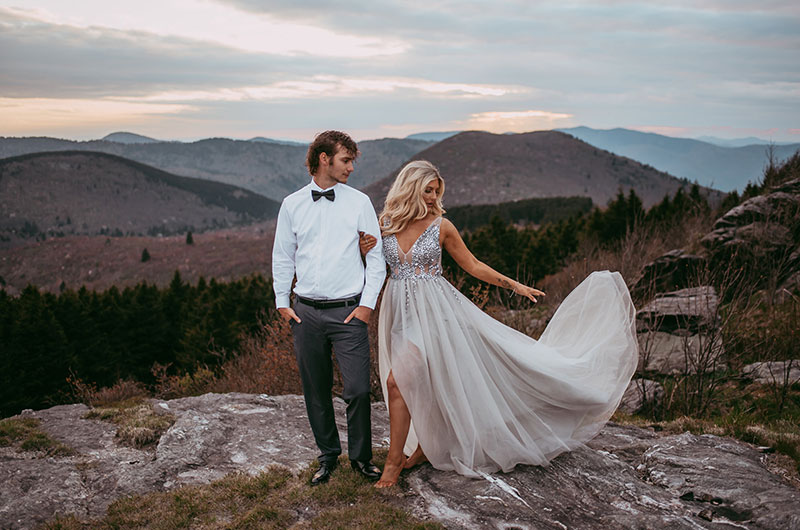 From their first kiss as kids to the one just after Dakota's proposal at home in Charlotte, North Carolina, Dakota and Aubree are thankful for their past and are looking forward to a lifetime of cherished memories and happiness. The pair will say "I do" at the Peninsula Club on Lake Norman in North Carolina in the spring of 2022.
Vendor Credits: photographer: Ashley Ricci Photography | venue: The Peninsula Club | videographer: Black Dog Films | ring: Jewelers on Main