When Kristen Mitchell and Sean Scanlon met in college in 2007, they had an instant connection. Each lived their own lives in the years that followed graduation, but they somehow always found their way back to one another. Since they had always talked about having a beach wedding, Sean planned a surprise mountain proposal at the Stein Eriksen Lodge in Park City, Utah.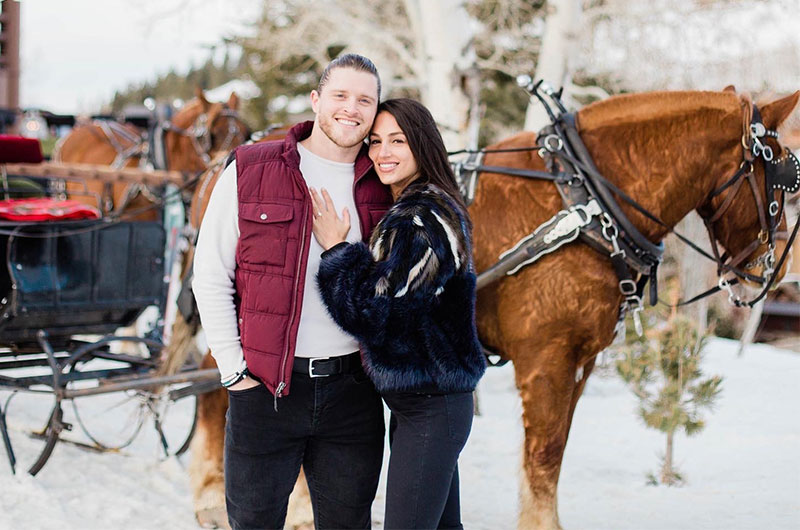 In March of 2021, Sean took Kristen on a trip to Park City, Utah, a destination perfect for the ski-loving couple. On the first day of the trip, they had pre-dinner cocktails on the beautiful deck at the Stein Eriksen Lodge, overlooking the stunning views of Deer Valley. Kristen walked to the edge of the deck to take a photo to send to her family, but was completely shocked when Sean got down on one knee and asked her to marry him! Crying so many tears of happiness, it took Kristen five minutes to realize there was a photographer standing behind them who captured every moment and told the happy couple that theirs was one of the most raw engagements she's ever photographed.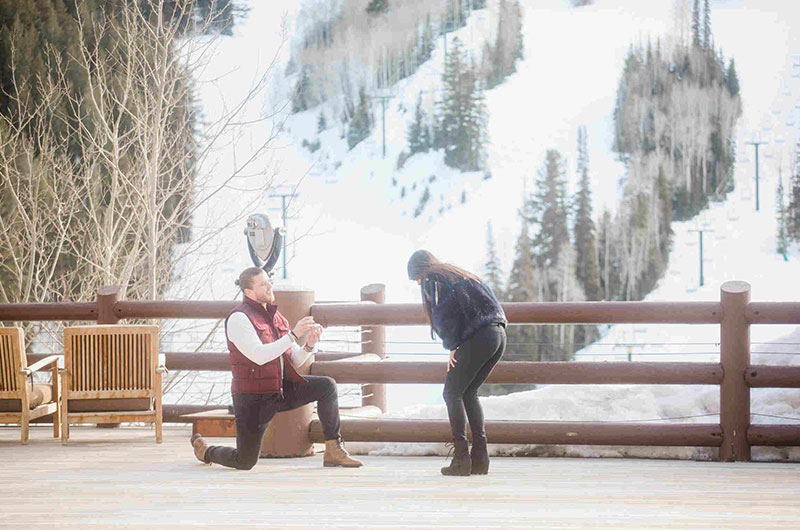 But Sean wasn't finished surprising Kristen: a horse-drawn sleigh ride complete with celebratory champagne awaited. Gliding them around Deer Valley mountain, the sleigh ride was a private, intimate moment shared between just the two of them. The day after their engagement, it snowed two feet and Kristen and Sean enjoyed some of the best skiing of their lives. Kristen and Sean spent the rest of their trip snowmobiling on a ranch, bar hopping on Main Street, and enjoying each other's company.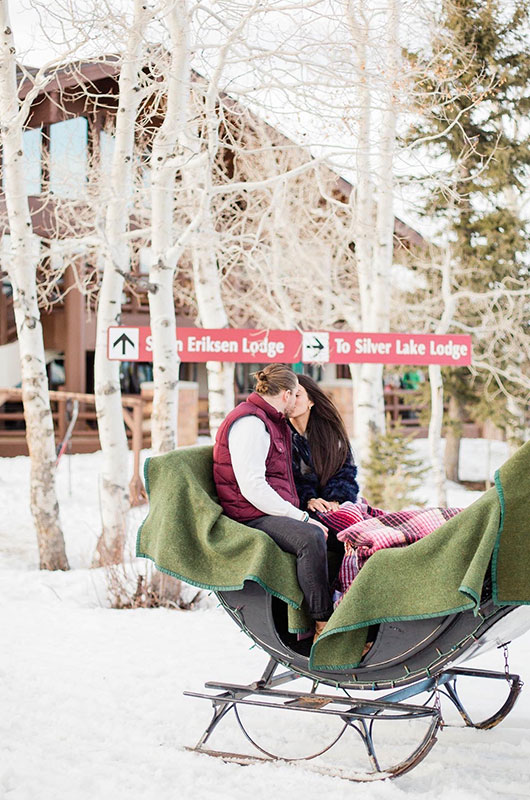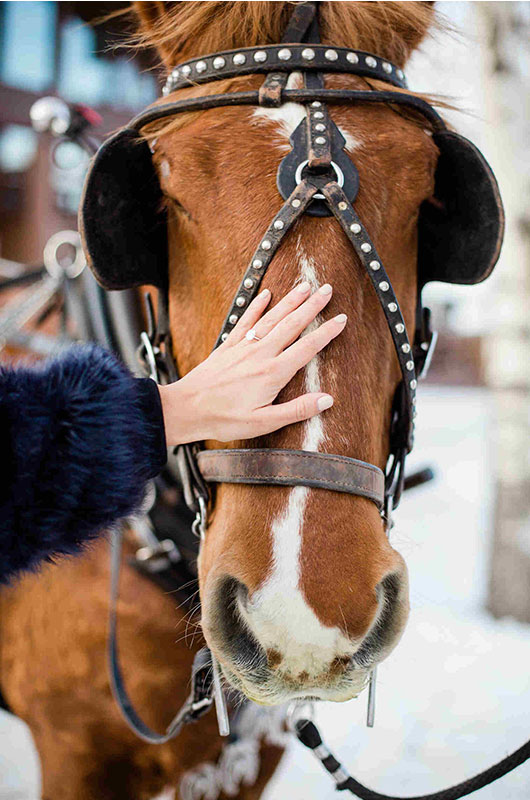 Even after their trip ended, Sean had one more surprise for Kristen. The weekend they got home, Sean had organized a surprise party with both of their families. When they came home from the gym, their families were in their apartment with an abundance of food, drinks, and decorations. Confetti was shooting everywhere to welcome the newly engaged couple, and Kristen's dad made a beautiful toast, kicking off a celebratory night of champagne and Irish whiskey.
After their surprise mountain proposal at the Stone Eriksen Lodge and the most meaningful ending to their engagement week back home in New Jersey, Kristen and Sean looking forward to Summer 2022, when one hundred close family and friends will celebrate their love at their destination wedding.