Here's the story of a sweet afternoon engagement session at Dallas Flippen Park. Mike Fortman and Lauren Earthman met in 2018 at the Katy Trail Ice House – a Dallas staple. They lived within a mile of each other, proving it inevitable that their paths would eventually cross. They found themselves sitting at the same table with some mutual friends and briefly chatted before going their separate ways. As fate would have it, their paths crossed again a year later through a totally different group of friends than the first time. From that point on, their footpaths became more intertwined as they began dating in January 2020.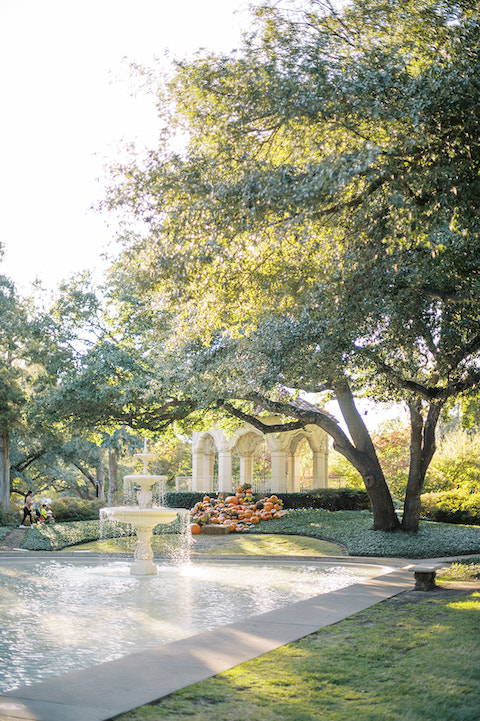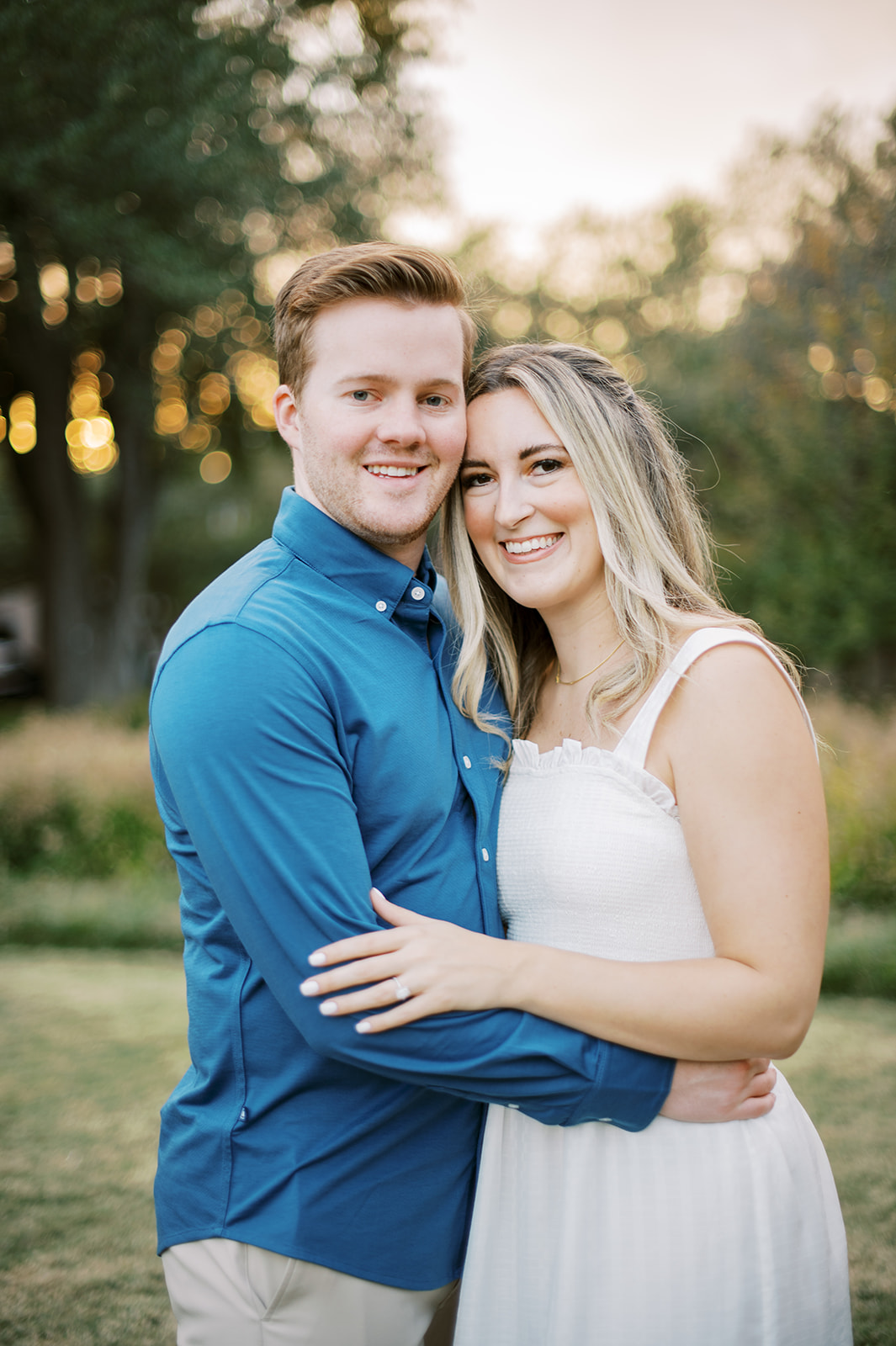 Like most people, 2020 provided many obstacles, but their affection blossomed overcoming every hurdle. By the summer of 2021, all of their friends and family could see a ring was right around the corner. When they both received a last-minute day off work on the 18th of June 2021, Mike planned to take Lauren to lunch in the Trinity Groves area of Dallas. Not wanting to raise any suspicions, he picked one of the few restaurants in the area as a cover —and with a proposal weighing on his mind and stomach, he was far too nervous to eat more than a few bites.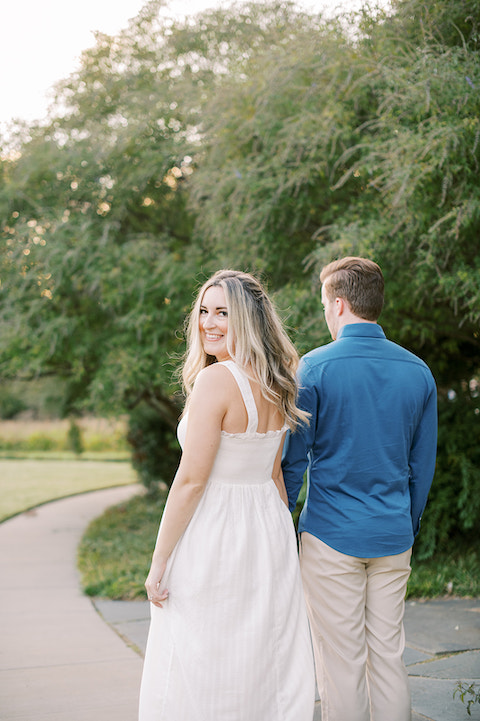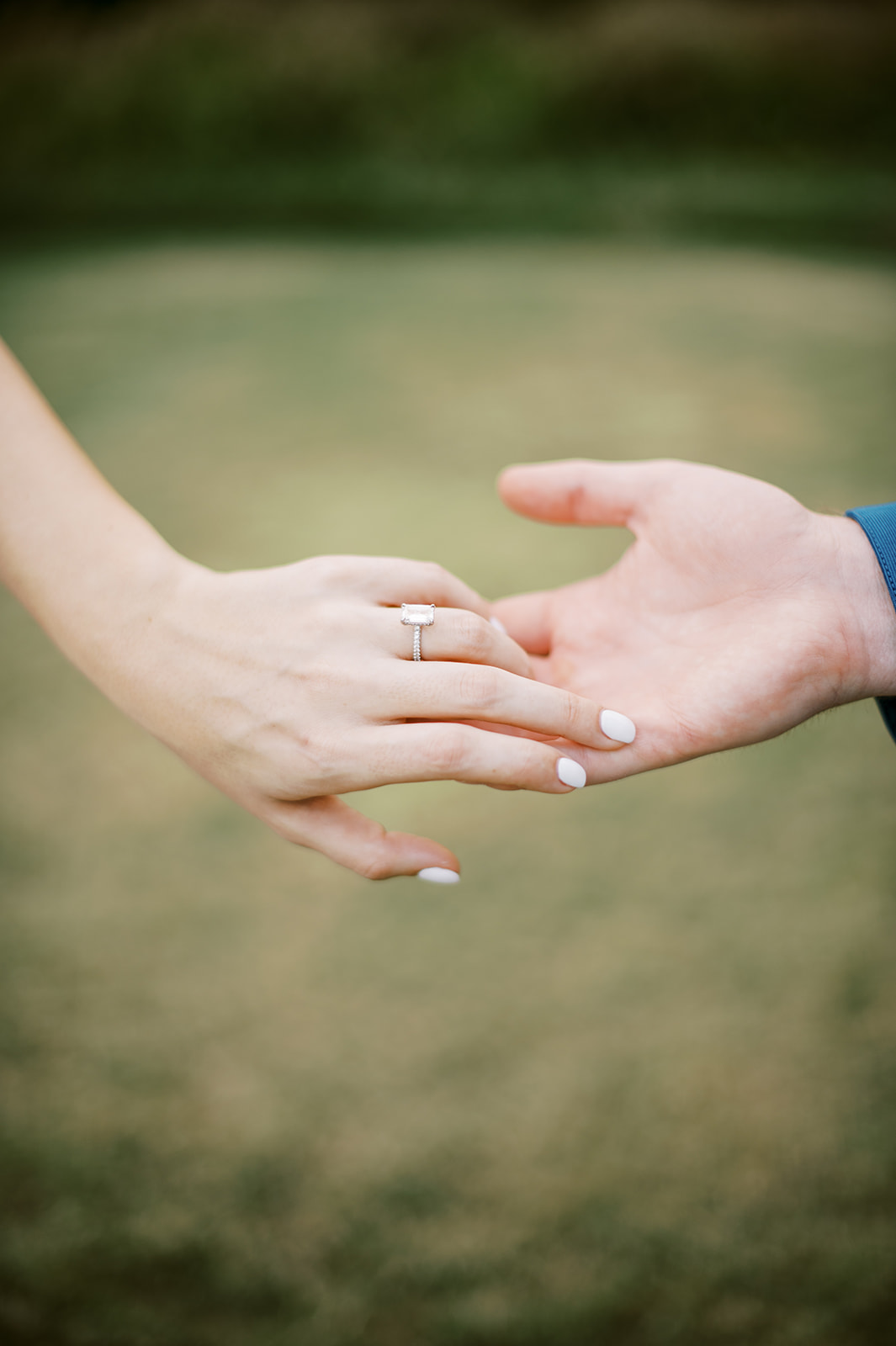 Following a brief lunch, Mike suggested a walk. Lauren was a bit reluctant as the temperature was about 100 degrees in Texas that day. But Lauren knew how much Mike liked to go on walks. So, despite the scorching heat, Mike guided Lauren towards the Margaret Hunt Hill Bridge, where they found themselves alone, except for a mother and daughter who appeared to be on a walk themselves.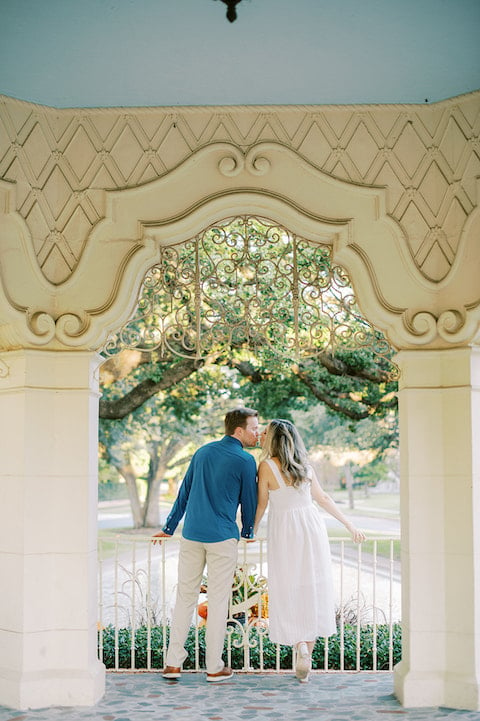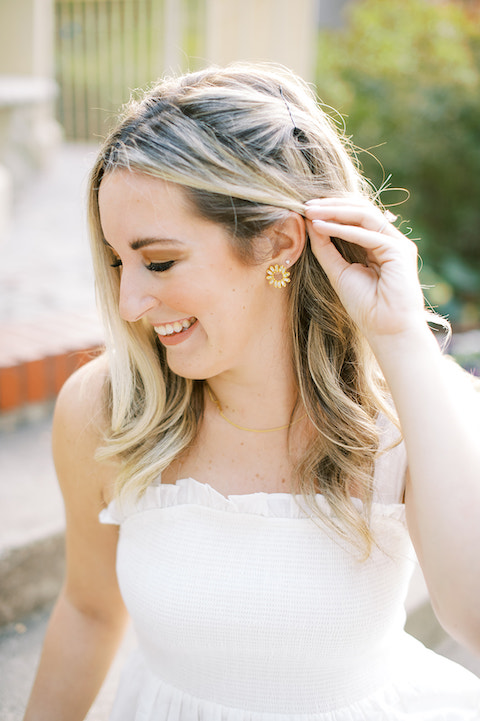 Working in Social Media Marketing, Lauren loves to take pictures. The ploy of a quick selfie with the view of the Dallas skyline presented the perfect opportunity to propose. As they turned inward to take a picture, Mike dropped to his knee and sweetly poured out his heart and how Lauren makes him indescribably happy. Beyond surprised and a bit in shock, Lauren doesn't recall the moment exactly, but she replied enthusiastically, yes! And, as it turns out, the mother and daughter nearby were photographers that Mike had previously arranged to capture those incredible moments.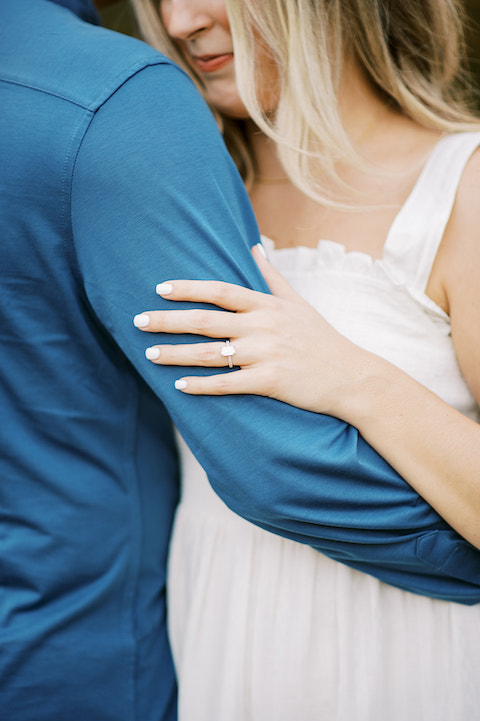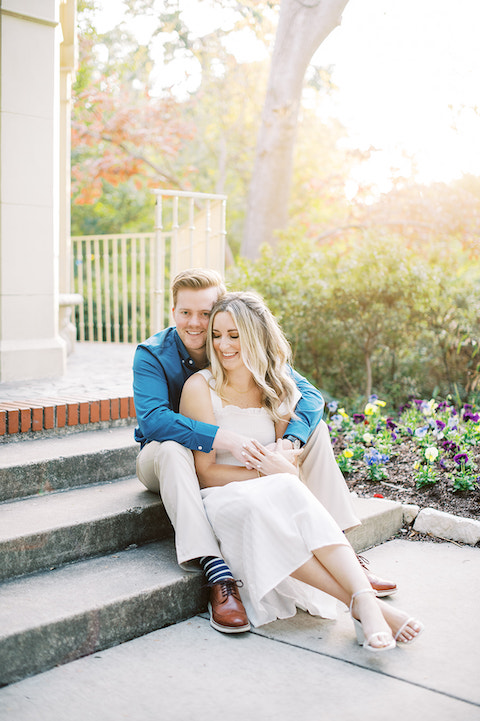 Lauren was also surprised to learn that Mike had been shopping for a ring for months, visiting the jeweler several times to design a custom ring. Given that Lauren only received the day off work two days prior, Mike planned the whole proposal on the fly, and Lauren never suspected a thing – although, she did find it more than odd that he didn't eat his lunch.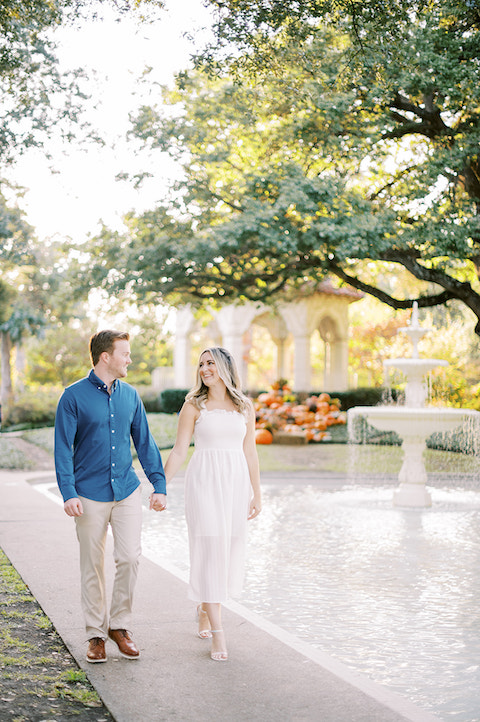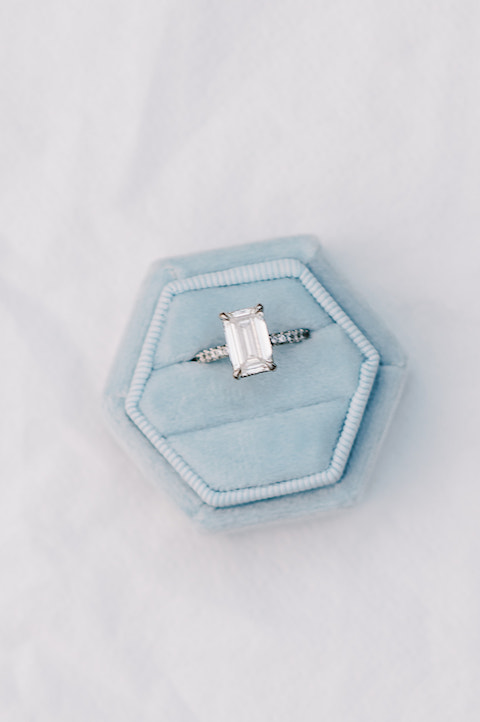 Lauren and Mike were so excited to have a sweet afternoon engagement session at Dallas Flippen Park with Stephanie Michelle Photography later in the fall of this year. It's always been a magical place to visit, especially during the holidays, and it was so special to have their love captured in their engagement pictures at this meaningful place. Lauren watched her mom and stepdad get married at this gazebo on Christmas Eve when she was five years old. While the newly engaged couple resides in Dallas, their August 2022 wedding will be in Mike's hometown of Chicago. They excitedly shared with Southern Bride, "We're so excited to celebrate with our family and friends from all over the country and bring a bit of Dallas to the Windy City next year."