Abigail Reyes and Grant Collie met during their freshman year of college in 2016 through a mutual friend. On their first "official" date, the two walked around all of the Universal Studios theme parks and had an absolute blast! Both originally from Tampa, Florida, Abby and Grant made a courageous leap and moved across the country to Dallas, Texas, for Grant's job. They've been enjoying Texas for the last two years and recently celebrated six wonderful years together.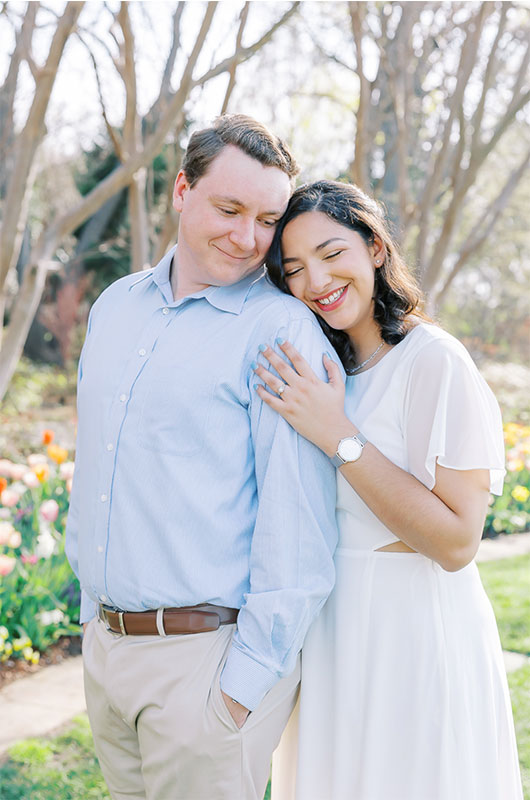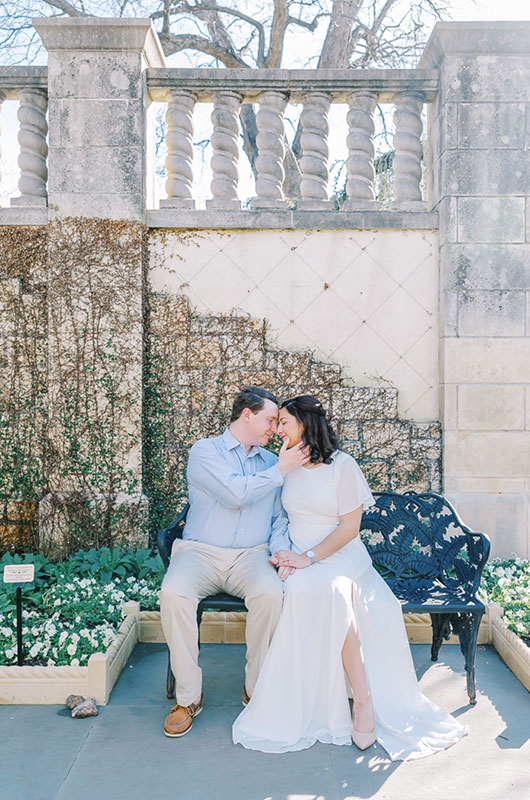 Grant's proposal to Abby was a long time coming. Back in 2019 when the two were still in college, Grant purchased Abby's engagement ring. Three years later, the couple flew home to Tampa, Florida, for Grant's family reunion. On their last day in Florida (Halloween of all days!), Abby and Grant, along with the rest of his family, were taking family photos on the lake. Towards the end of their individual session, Grant and Abby made their way to a dock, and Grant told the photographer he wanted to do one more pose. He got down on one knee and popped the question, and Abby couldn't say, "Yes!" fast enough!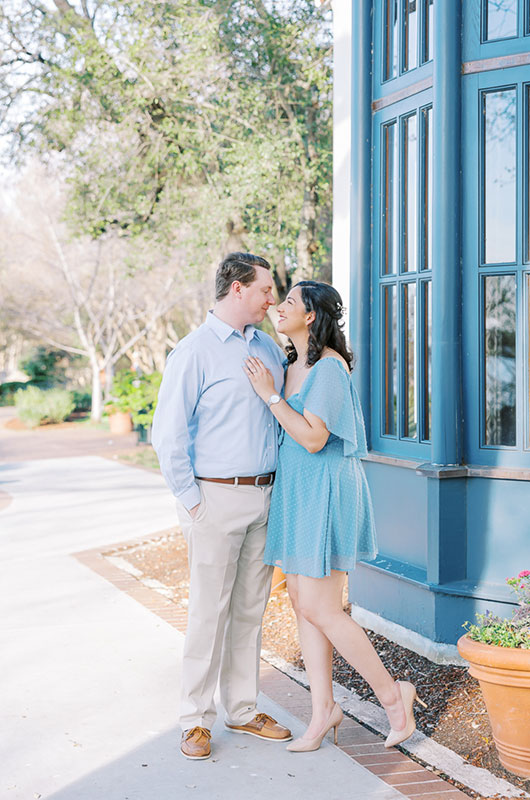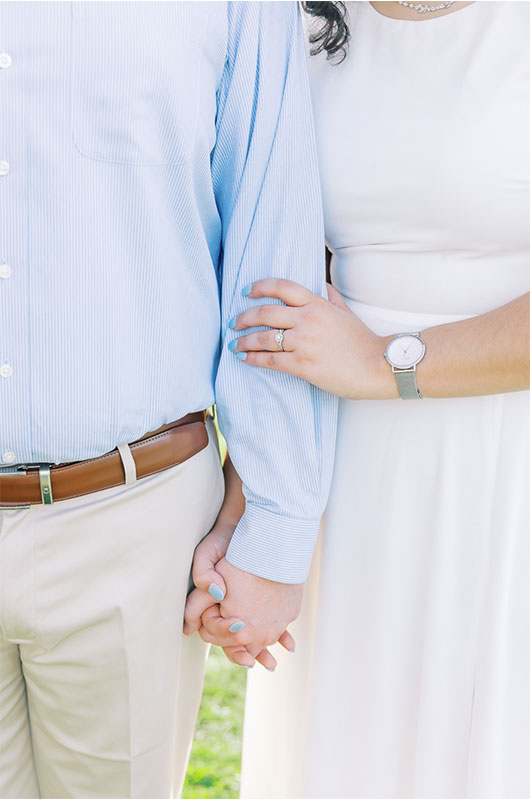 In November 2023, Grant and Abby will tie the knot at the Cinnamon Barn, one of Dallas-Fort Worth's newest venues, a modern white barn in the heart of North Texas.