Who knew
Cassidy Gubin and Eric Goldberg
would meet at a wedding all the way back in 2017? Since Cassidy had just landed a job as a nurse in St. Louis, she was almost unable to take time off to come to the wedding, but she had already RSVPd yes to the bride and was committed to make it work. Meanwhile, Eric was living in Greenwood, Mississippi, working as a physical therapist and had RSVPd yes to the groom. 
Both made the road trip to Memphis, Tennessee, and ended up sitting at the same table at the reception. The moment they saw each other, they shared an instant connection. Although they ended up going their separate ways after the wedding, they stayed in touch. Their first date was three months later: Eric took the worthwhile risk and drove up to St. Louis after his hard day at work! After arriving in St. Louis, Eric surprised Cassidy by taking her to a ping pong bar, knowing her love for ping pong and competition. This was the moment Cassidy knew they were meant to be.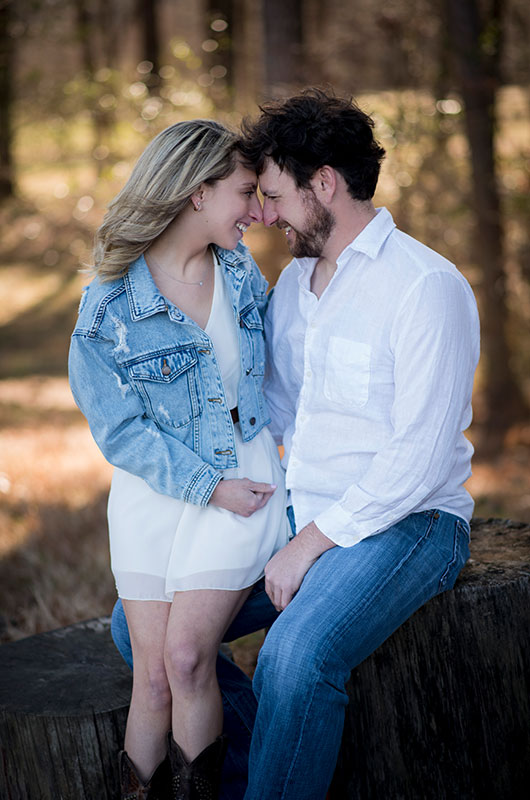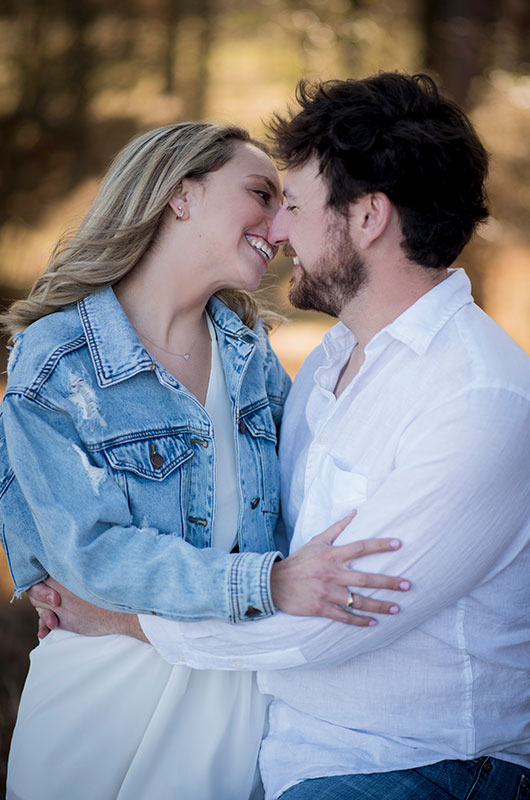 Even when times on the road weren't easy, Cassidy and Eric made long-distance dating work. When Eric knew he wanted to ask Cassidy to marry him, he planned a proposal of TV show proportions. Cassidy is obsessed with Friends, and Eric knew he had to incorporate the show into his proposal.
Eric found a Friends pop-up in Chicago, where Cassidy's mom's best friend Julie lives. He asked her to call Cassidy and ask her to come visit the pop-up with her. When Cassidy got the phone call, she was so excited and begged Eric to come with her, exactly how he knew she would. 
When Cassidy and Eric arrived at the event, Cassidy was fangirling, embracing every moment. The iconic orange couch was waiting for the two of them at the end of the pop-up. They took a seat, and Eric bent down to grab something from underneath the couch. He handed Cassidy a mug that read
The One Where Eric Puts a Ring on It.
Cassidy was completely shocked! Eric asked her to marry him, and she said yes. Then, Eric handed Cassidy another mug that read
The One Where Cassidy Says Yes.
Cassidy Gubin and Eric Goldberg will be married in Memphis, Tennessee, on January 1, 2022. In the meantime, the two are enjoying life as first-time homeowners and dog parents to Ross, named after David Schwimmer's character in the Friends series.
Images provided by Katie Reed