Dallas Trull had been trying to propose to Hailey Fitzwater for months, but plans kept getting changed or interrupted. The day it finally happened was well worth the wait. The two were engaged on Wrightsville Beach in North Carolina, where Hailey's family has vacationed every year, even before her arrival into the world.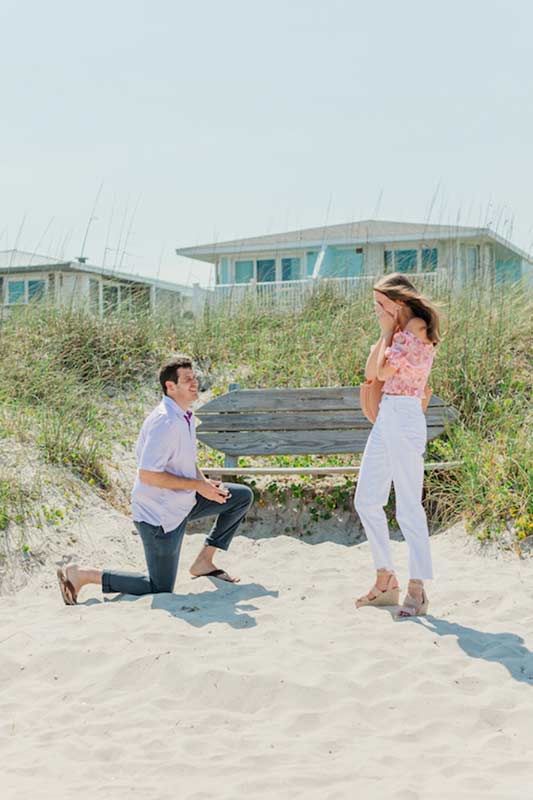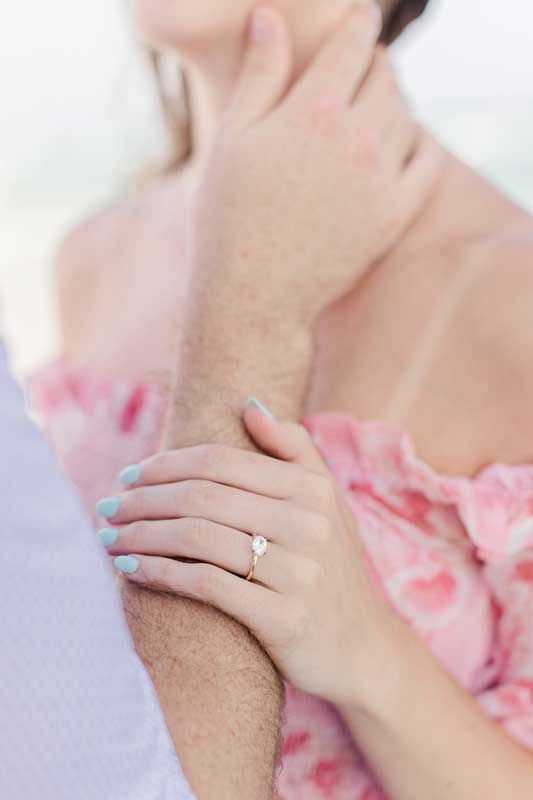 Luckily, Hailey's closest friends and family are good at keeping a secret because everyone was in on it! Hailey's mom contacted photographer Laurel Calabek a few weeks leading up to the proposal to surprise the happy couple with engagement photos. From there, Laurel coordinated with the pair's friends who were vacationing with them to make sure she was in the right place at the right time.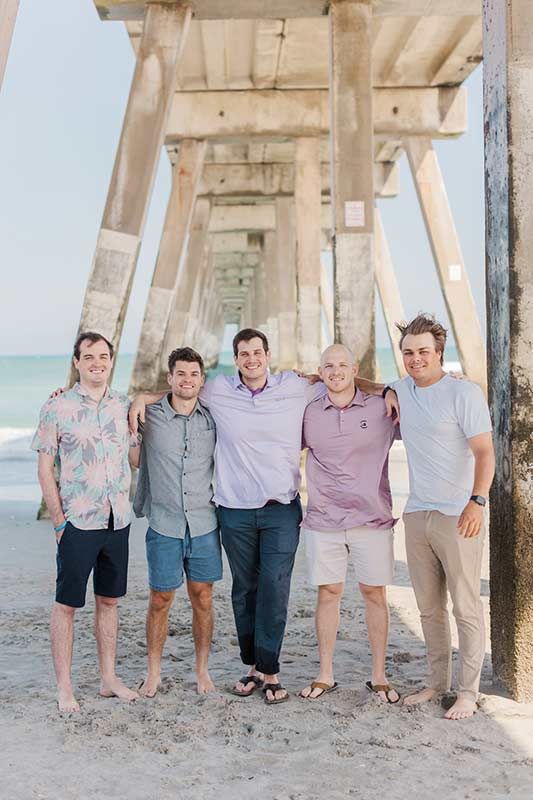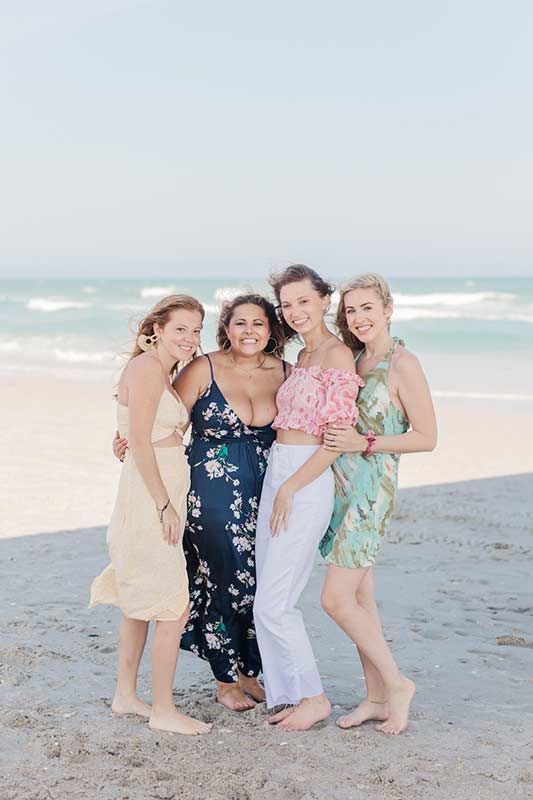 The plan was to go out for "drinks" before dinner and someone would casually suggest that they go to the beach to take pictures while everyone was dressed up. Blissfully unaware of the grander plan, Hailey secured reservations for drinks, just a little earlier than everyone else was planning on. To avoid another ruined engagement, they went along with the new timeline. Hailey's friends got to the beach to set up the location while the photographers hid behind a generous stranger's umbrella until Hailey and Dallas arrived. 
Laurel and her second shooter, her husband, were able to jump out at the right time and capture everything from the shock on Hailey's face to the tearful yet sweet moment she said yes. Following the proposal, the couple had a mini engagement shoot alongside their best friends—but only after asking her friends how they managed to cancel the reservations since she had just called earlier to confirm! (It helps to have friends who know you well!)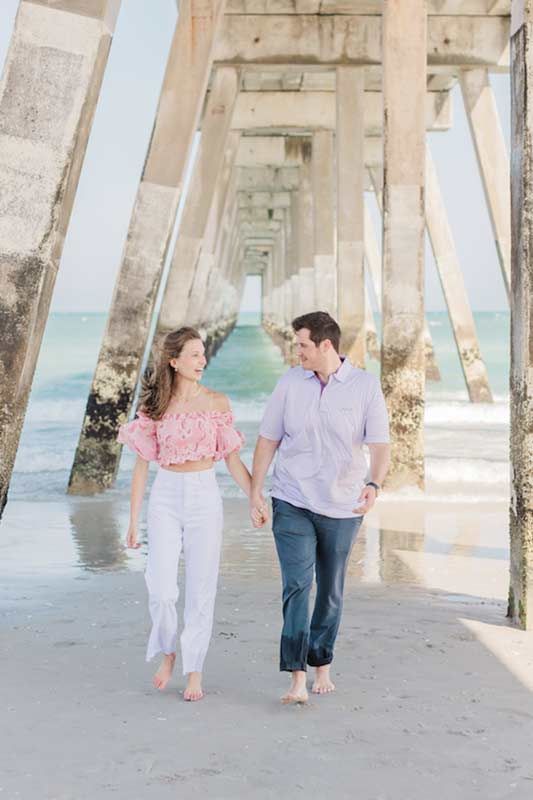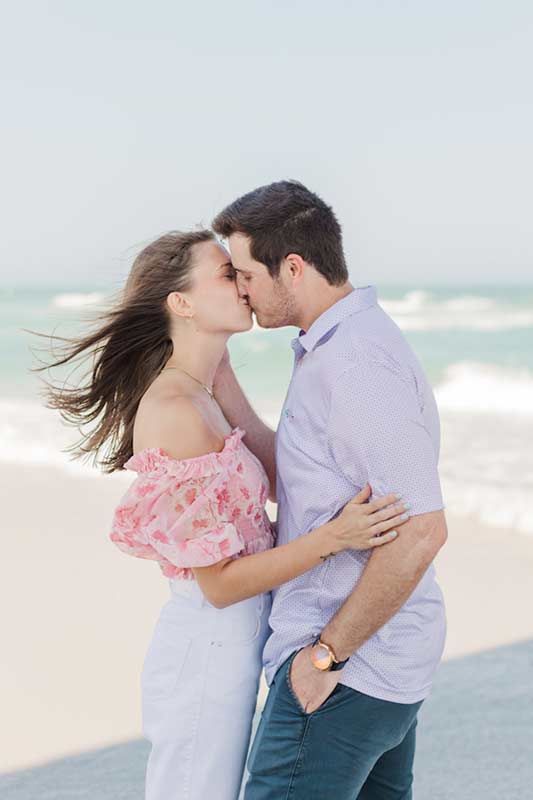 Once Laurel wrapped up the shoot, she made sure to say her goodbyes so Hailey would remain blissfully unaware of the surprise party waiting for her back home. Wanting to tell her family the exciting news right away, Hailey tried calling her family multiple times but to no avail. She thought to herself, They better be planning something since they're all ignoring me!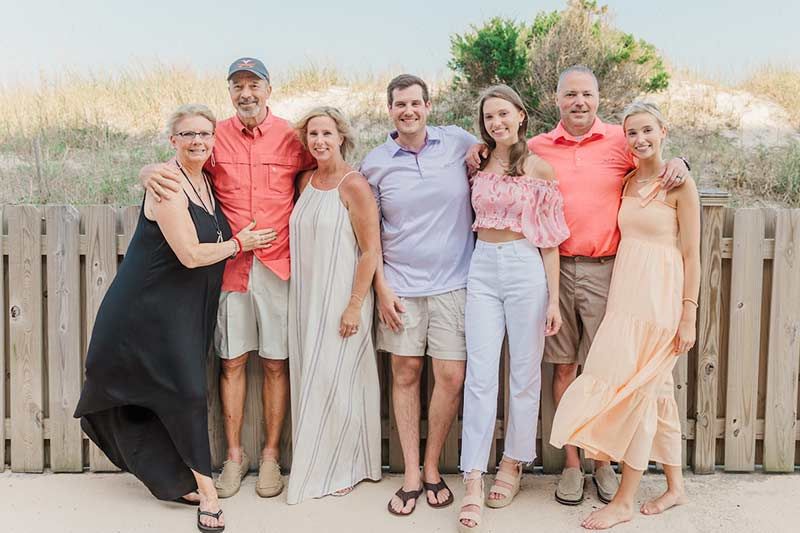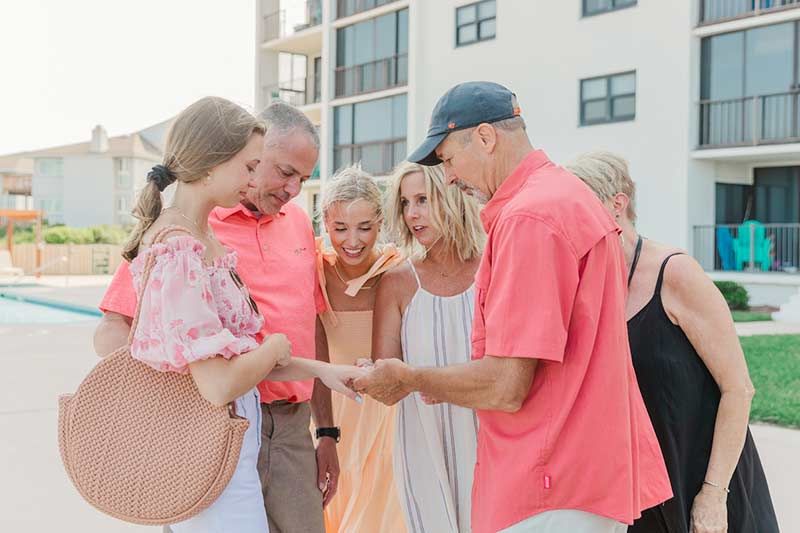 Sure enough, when they arrived at her parent's condo, everyone from grandparents and siblings to her parents and family friends were waiting with their arms wide open, ready to celebrate. It's safe to say that after getting engaged on Wrightsville Beach in North Carolina, Hailey and Dallas have a new reason to hold that place fondly in their hearts.
Images provided by Laurel Calabek Photography