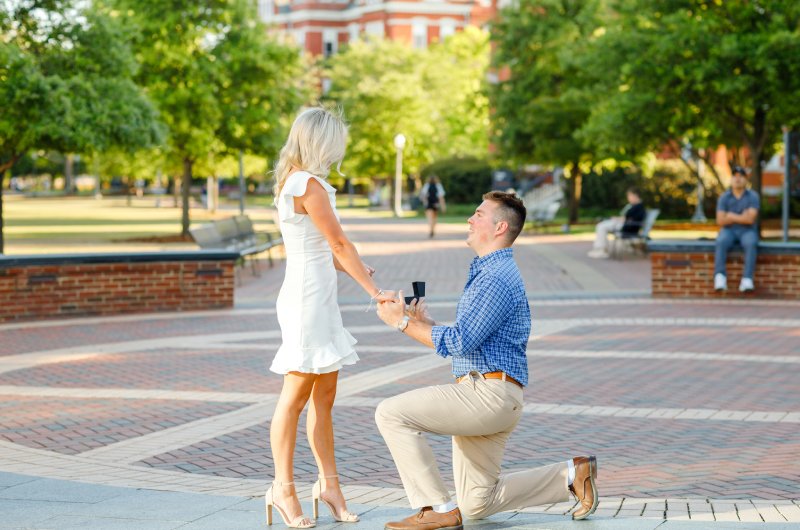 Kayla Evans and Stuart Plagge met one night during their freshman year at Auburn University in 2018. After that initial encounter, they saw each other a few times in passing and would say hello.  Nearly a year passed before they saw each other again. In the fall of 2019, they began dating and soon became inseparable. That fall, Stuart asked Kayla to be his girlfriend at Toomer's Corner in Auburn, Alabama, and added, "This is where I will also ask you to be my wife."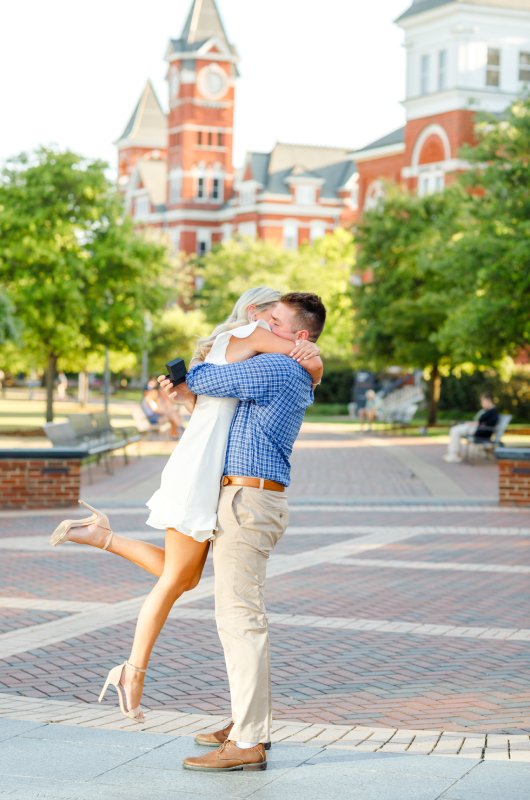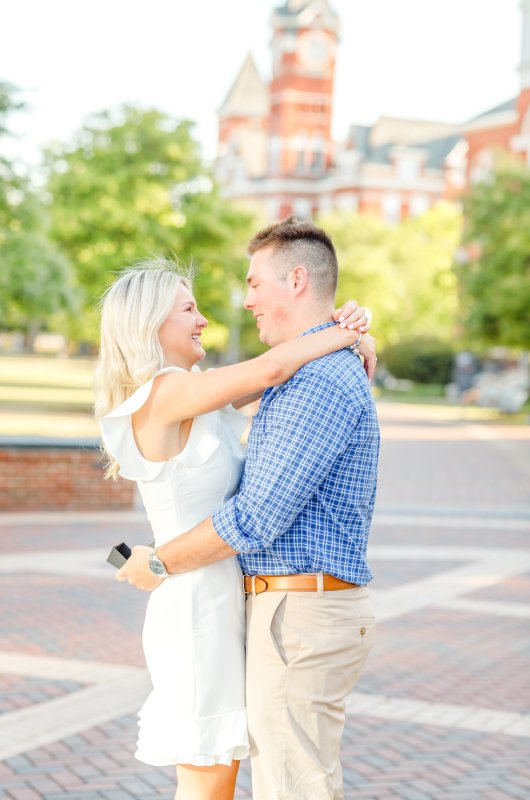 On April 27, 2022, Stuart fulfilled that promise. He began by planning a surprise engagement with their family and friends. Kayla's family drove from their hometown to witness their engagement. To coax Kayla to Toomer's Corner, her family asked that they take pictures of her around campus since it might be their last time in Auburn for a while. Kayla's mother picked out a white dress for her to wear and said it would look great in the pictures. At Toomer's Corner, Stuart was hiding around the corner with a ring in his pocket. Stuart got down on one knee with family and friends watching and asked Kayla to be his wife.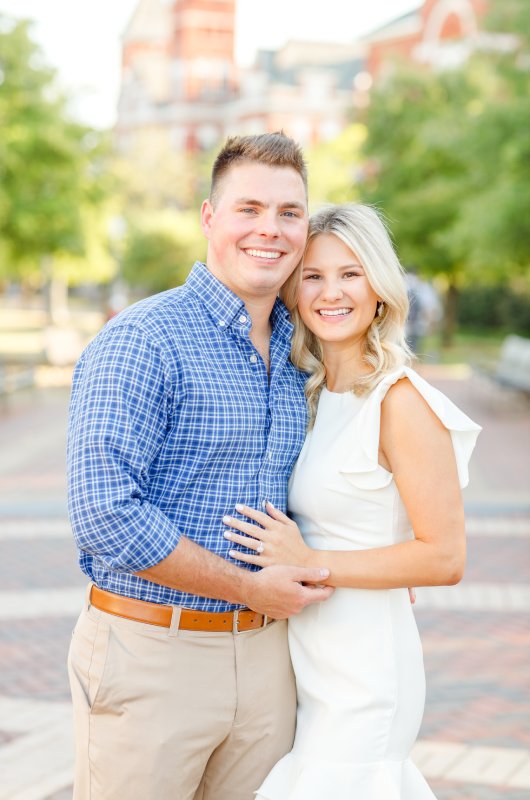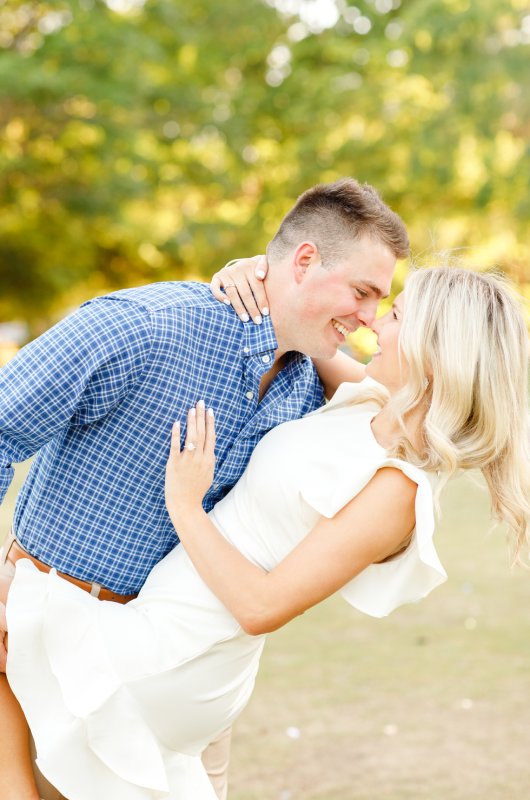 Following the proposal, a surprise engagement party was held for Kayla and Stuart at Amsterdam Cafe, one of their favorite restaurants in Auburn.  Beautiful floral arrangements, decorations, and a delectable cake added festive touches to the outdoor patio celebration for the newly engaged couple.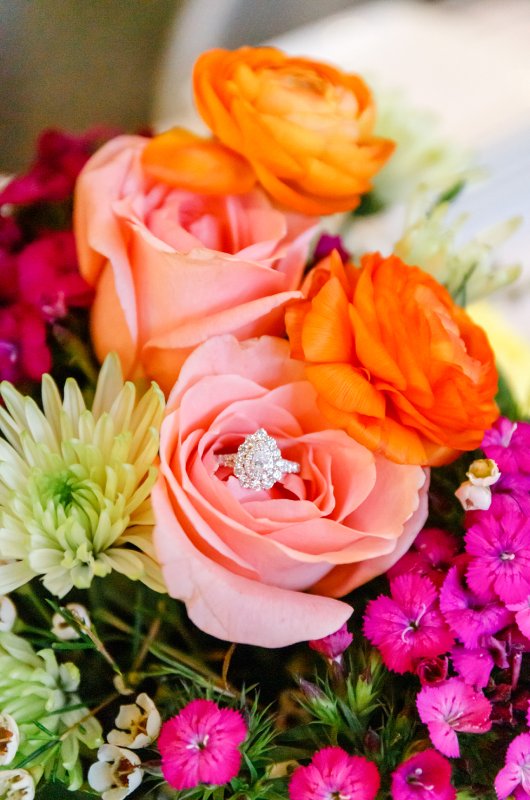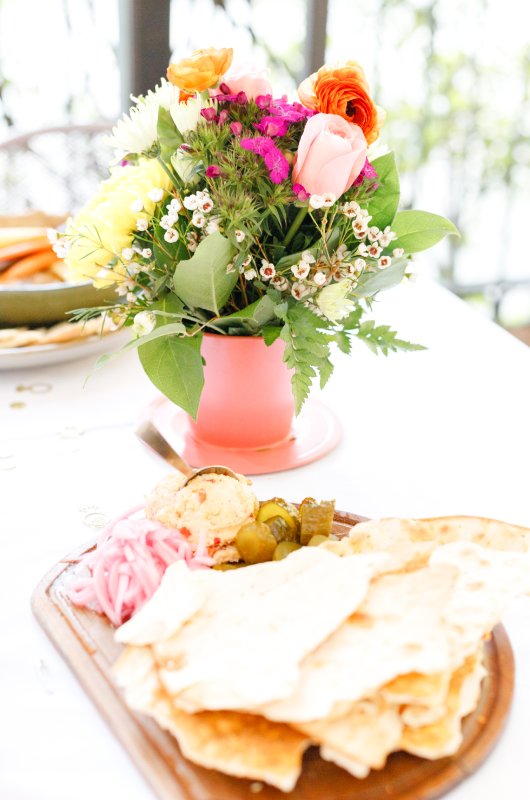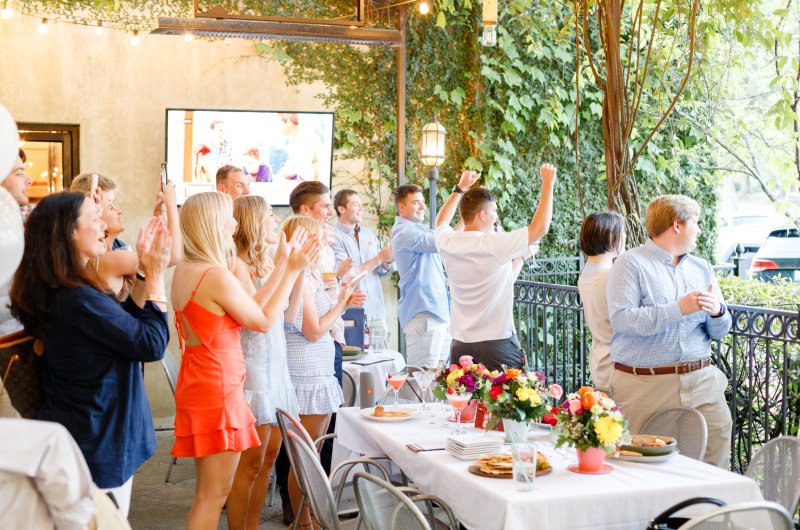 After Kayla and Stuart's Engagement at their Alma Mater, the couple began the wedding planning process with the help of wedding planner Kelsey McMillon. They will marry on December 18, 2022, at Mallard's Croft in Mississippi. They are planning a honeymoon to Isla Bella Beach Resort in Key West, Florida.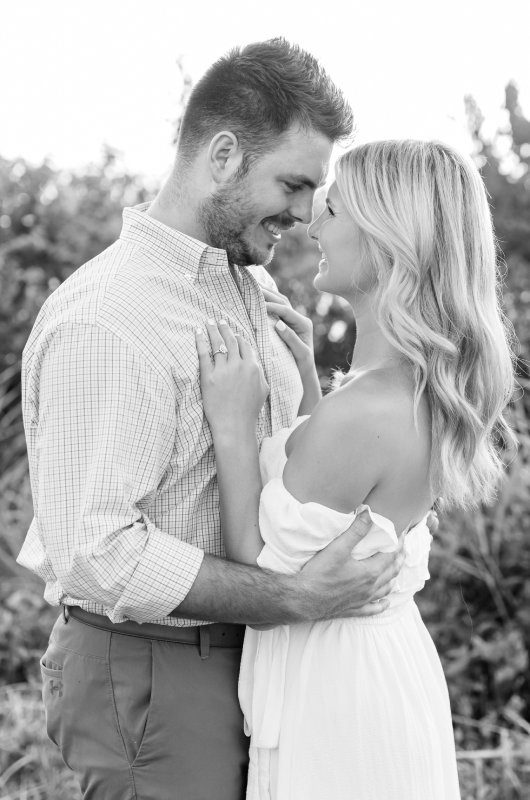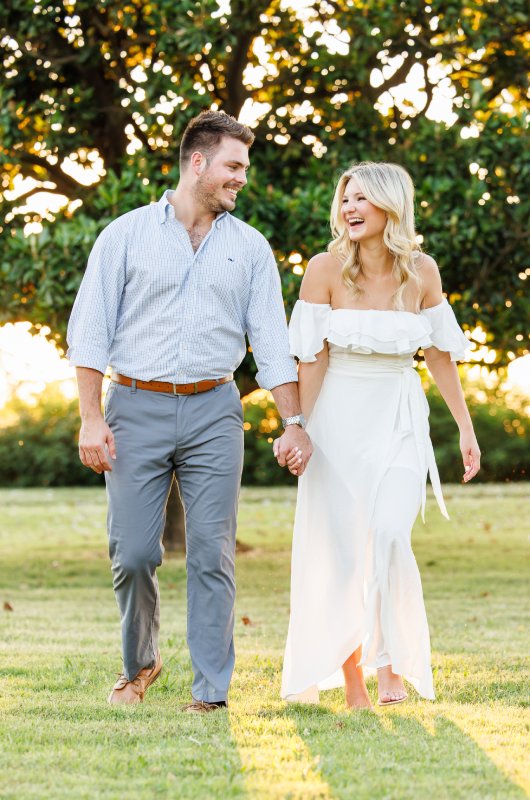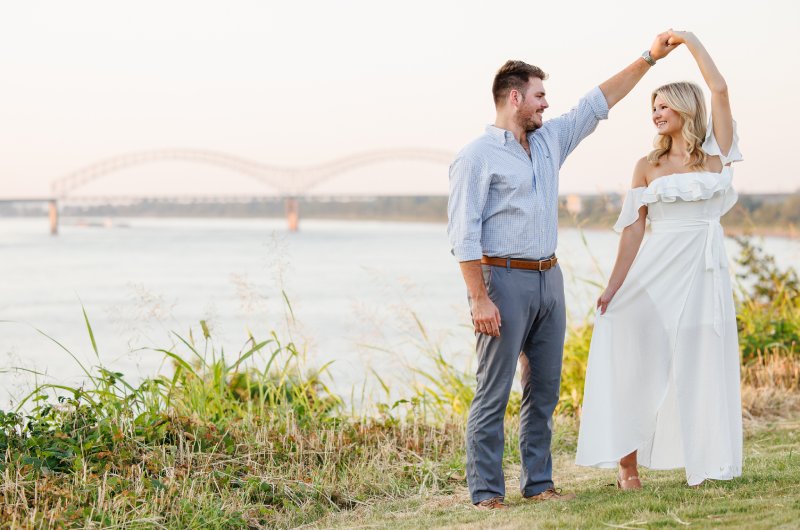 Proposal Photographer: CB Photography , Engagement Session Photographer: Rob and Deanna Photography Cake: Miss Muff'n Bakery, Makeup: Lesa Goodwin, Engagement Party Venue: Amsterdam Cafe, Engagement Ring: Zales, Engagement Session Dress: Lime Lush
Wedding Vendors:
Photographer: Rob and Deanna Photography, Videographer: Lynn Productions, Venue: Mallard's Croft, Florist: Southern Bloom, Makeup Artist: Kasey Acuff, Hair Stylist: Emily Cohen, Bridal Gown: Nicole Barré, DJ: Perfections DJ, Cake: Cakes By Mom and Me, Wedding Bands: Jewelry By Design and Zales, Catering: Coletta's Catering, Bridesmaids Dresses: Bella Bridesmaids, LED Lights: Alpha Lit