After meeting on the dating app Hinge, Lauren and Austin exchanged numbers and made plans for a first date. When Austin followed up to reconfirm the plans, Lauren completely ghosted him. A few weeks later and right before Halloween, Austin followed up with a text that both called Lauren out and made her laugh: "I know it's ghosting season, and you might still be in costume, but if you take a night off, I'd still love to take you to dinner." They made plans for dinner, and Lauren didn't ghost him this time.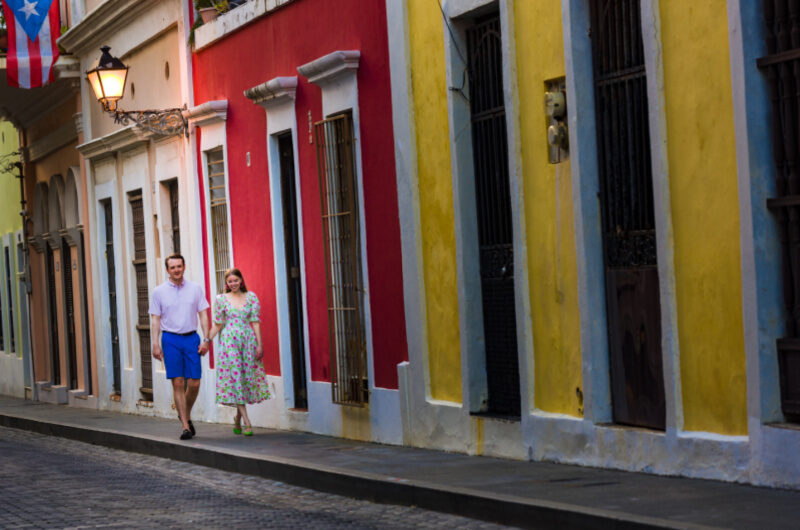 That fateful first date was in November 2018 in Manhattan. Lauren, having grown up on the Upper East Side, was still living there. Austin had recently moved to New York to explore expanding his business there while maintaining his company headquarters in his hometown of Dallas, TX. Lauren and Austin stayed in New York for four years, living in Hudson Yards on the High Line. In May 2022, they moved to Austin's native hometown, Dallas.
A few months later, Lauren and Austin flew to San Juan, Puerto Rico, where they have had a home since 2018, which they consider their "happy place." On October 15, 2022, Austin sent Lauren for a spa day at the Condado Vanderbilt Hotel. She enjoyed a facial, massage, and body scrub.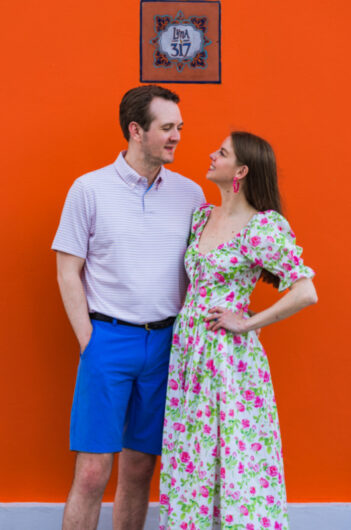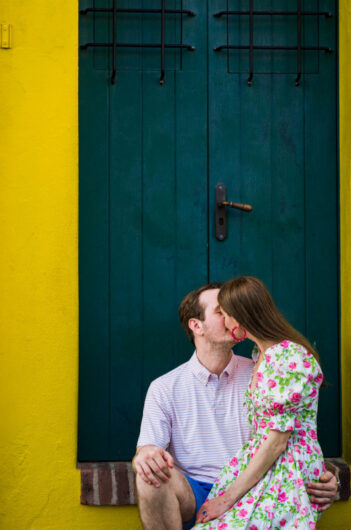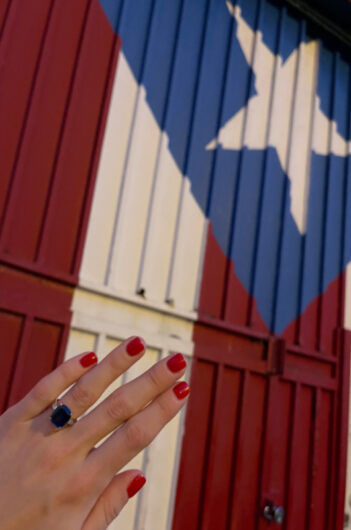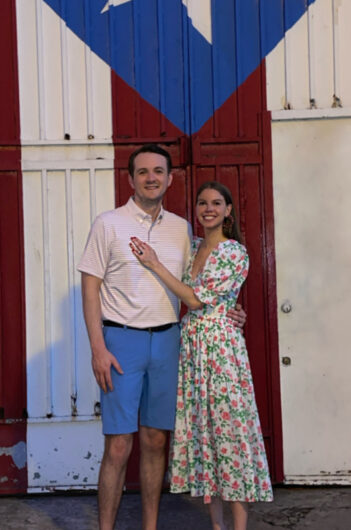 On the way back home, she and Austin were casually texting about going to grab lunch. Planning to pop home and change, Lauren was surprised to open the front door and find candles and rose petals strewn on the floor leading back to their bedroom. And, there, Austin was on one knee along with their two dogs, Noodle and Beansprout.
After a resounding yes from Lauren and popping open a bottle of champagne, they called friends and family to share the news. Austin then surprised Lauren again – she had to get dressed and ready to head down to Old San Juan for an engagement shoot that Austin had arranged. After the photos, they went for a drink at Scryer Rum and dinner at their favorite restaurant, Marmalade. Lauren and Austin will continue their love story in Puerto Rico with a wedding at El Convento in Old San Juan in March 2024.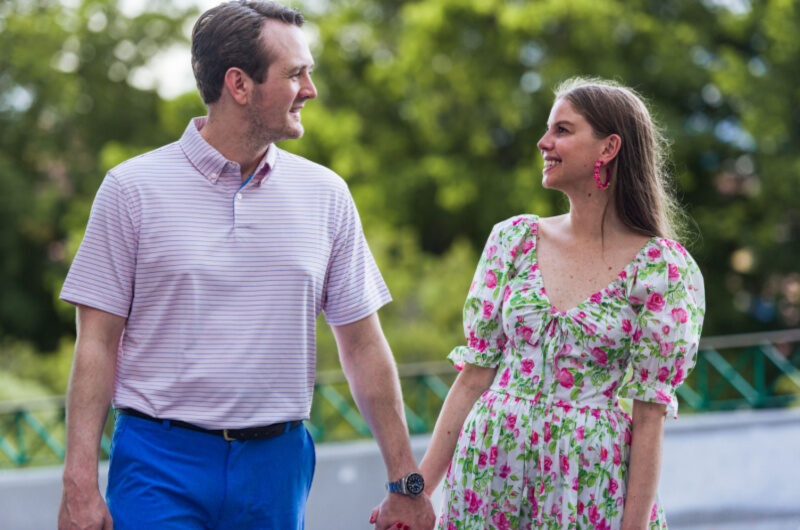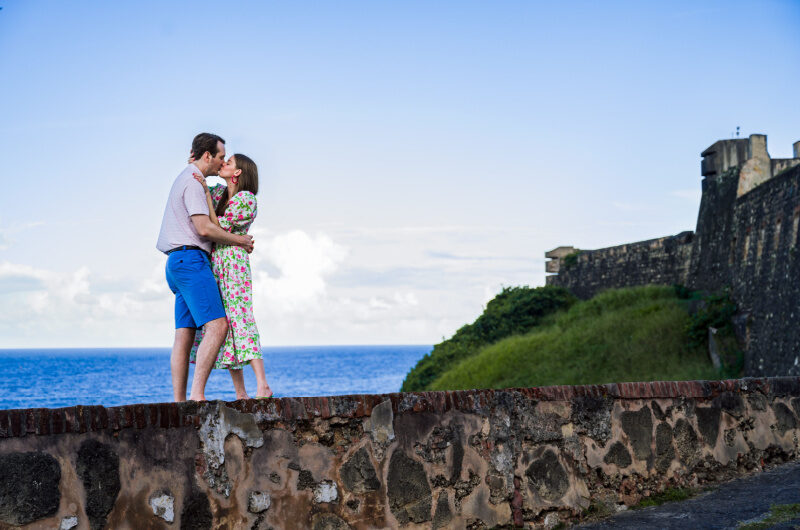 Photography: Sean Gallant, Puerto Rico Creatives
Engagement Ring Designer / Store: C. M. Yater & Sons