Self-made millennial and social media influencer Jasmine Luv is engaged to the man she cannot live without – YouTube Star Corey Barrett. This past summer, she said "yes!" to marrying her soul mate in a surprise proposal that her entire family and close friends were also in on. Jasmine is best known as an actress and digital creator with an astounding 1.4 million Instagram followers. She's recognized for her original, female-driven sketch comedy and has been named one of the "top influencers" slaying the online comedy world by VH1. The newly engaged digital star now lives in Los Angeles, California, and has proven to be the "one to watch". Jasmine's platinum, solitaire engagement ring is absolutely magical just like her and Corey's proposal story.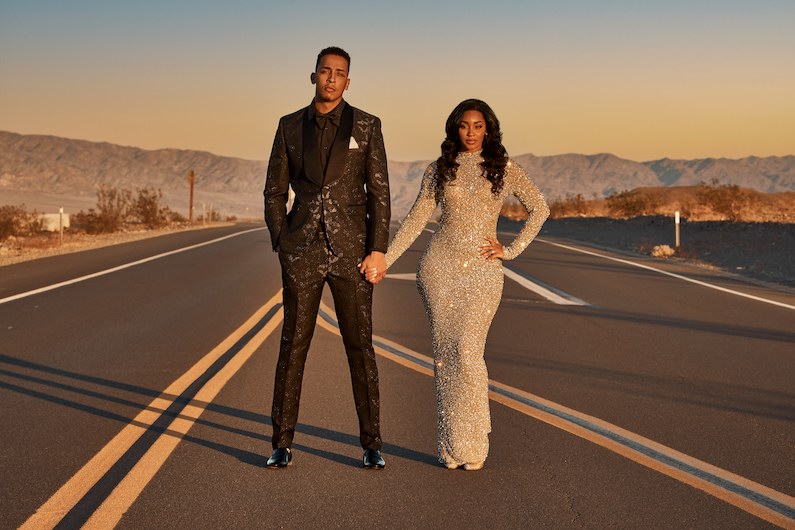 In 2019, Jasmine and Corey unknowingly moved into the same apartment complex. The two were working out in the apartment gym when they first noticed each other. They locked eyes but no words were exchanged. Several days later, Jasmine surprisingly found Corey's Instagram thanks to her brother who recognized Corey from his YouTube videos and she decided to send him a direct message. The two messaged back and forth and later decided to meet on the rooftop for drinks and a game of Pool. They laughed and talked for hours and from then on, were inseparable.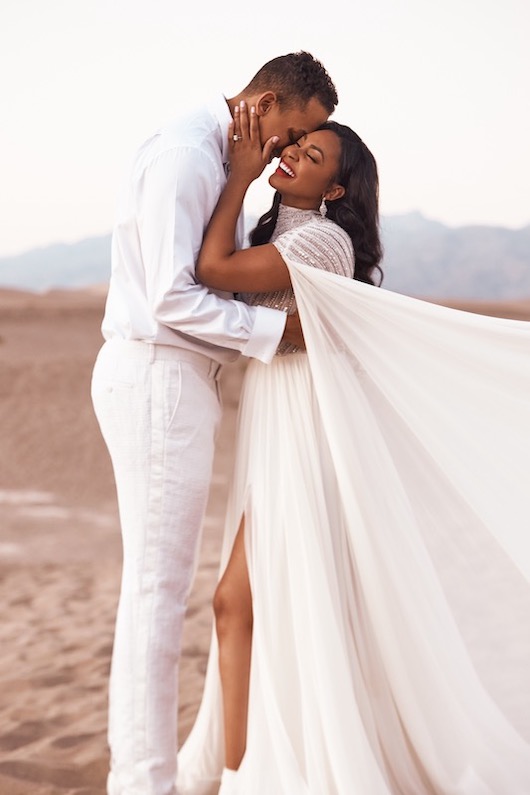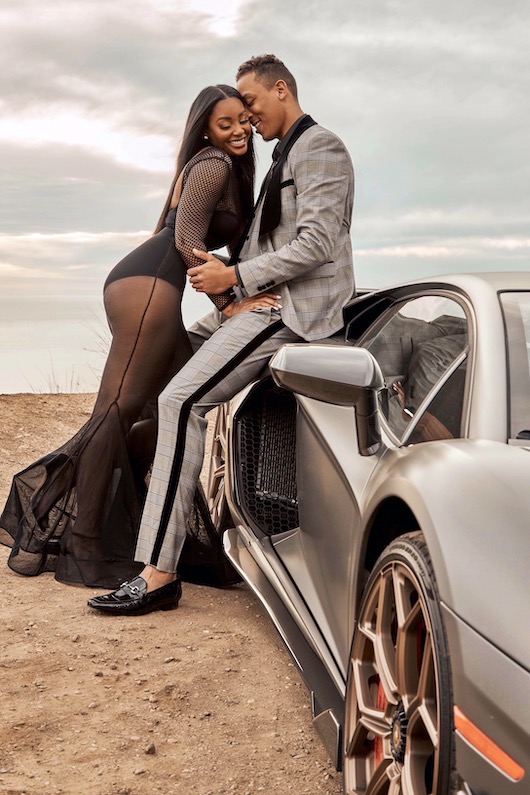 Fast forward to August 28, 2020, what started off as a normal day, later turned out to be the beginning of forever. Little did Jasmine know; Corey had been planning the proposal for several months. He worked with Jasmine's manager to form the perfect distraction so Jasmine would have no idea what was going on. Jasmine had a new movie coming out and was told by her manager that a photoshoot and interview was needed to be done in order to promote the new film.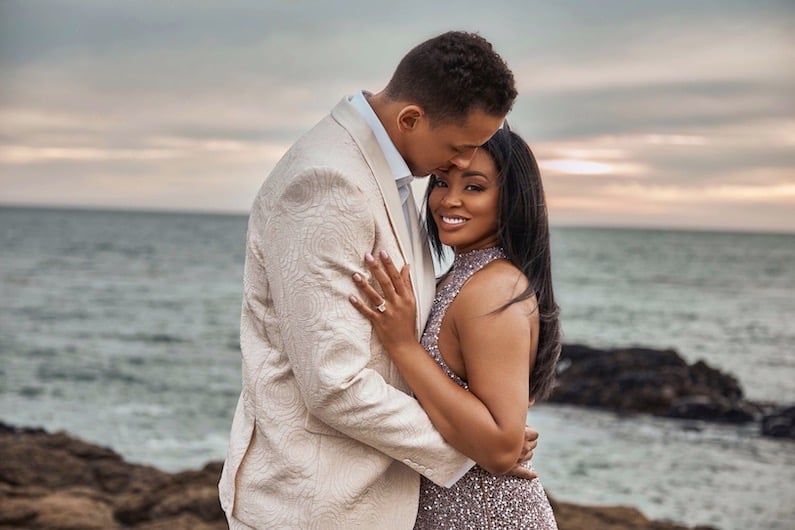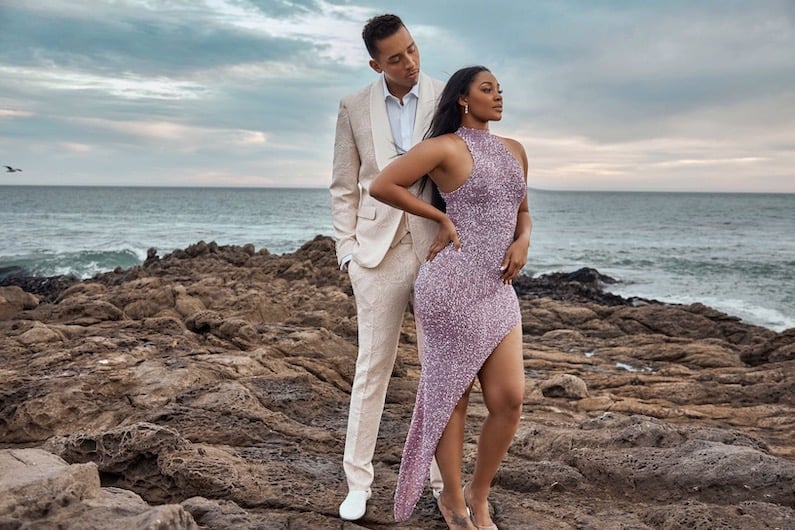 To Jasmine's knowledge, she was showing up for a quick photoshoot and interview. On Jasmine and Corey's first date, they watched the sunset on the beach, and ever since then, the "sunset" was always known as "their time." As the photoshoot came to an end, the sun started to set, which was the perfect time!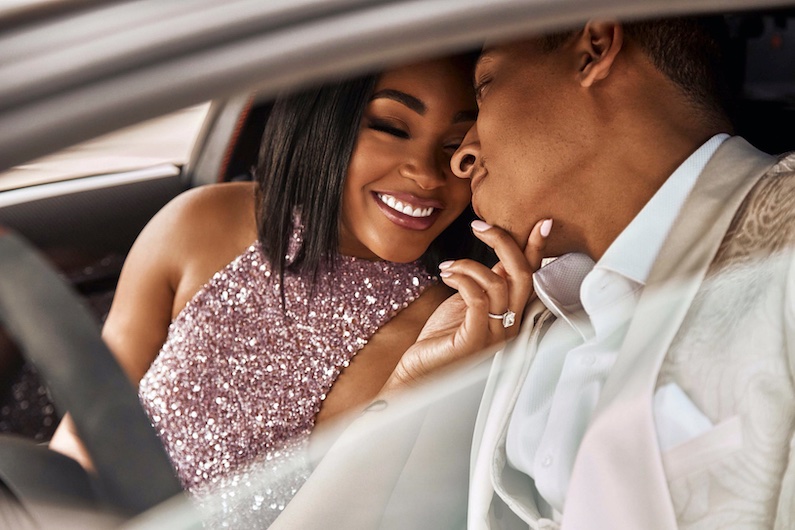 Jasmine was standing outside and doing an interview answering questions regarding her new movie when the interviewer asked "How would you define happiness? What does that mean to you?" Her reply was, "Happiness is…Jasmine Luv. I'm happy." Just as she said that last line, she turned around and seen Corey walking towards her in a suit. Overwhelmed with excitement, Jasmine already knew what was about to happen and bursts into tears. As Corey got down on one knee, Jasmine turned around and to her surprise saw all of her family and close friends behind her ready to celebrate. Corey asked Jasmine to marry him, and she said "YES!"  August 28, 2020, was the start of forever.
As far as wedding plans go, Jasmine and Corey will be traveling back to Jasmine's Southern roots and hosting a grand, springtime ceremony and reception in North Carolina. Be sure to follow the Southern Bride Instagram as we share this couple's wedding planning journey!
Photographer: Tony Bowen Photography | Stylist: Ashley Sean Thomas | Location: Death Valley National Park and Malibu, California | Hair & MUA: Tasha Counts | Engagement Ring: Simon G. Jewelry from Robbins Brothers