Nearly two years ago, Tinsley McBride and Rachel Maisner met at a Nashville karaoke bar. It was that night that Rachel belted her best rendition of "You Really Got Me" by The Kinks, and Tinsley realized she stood no chance against falling for Rachel. After a night well-spent singing, talking, and getting to know each other, Rachel and Tinsley exchanged phone numbers and parted ways.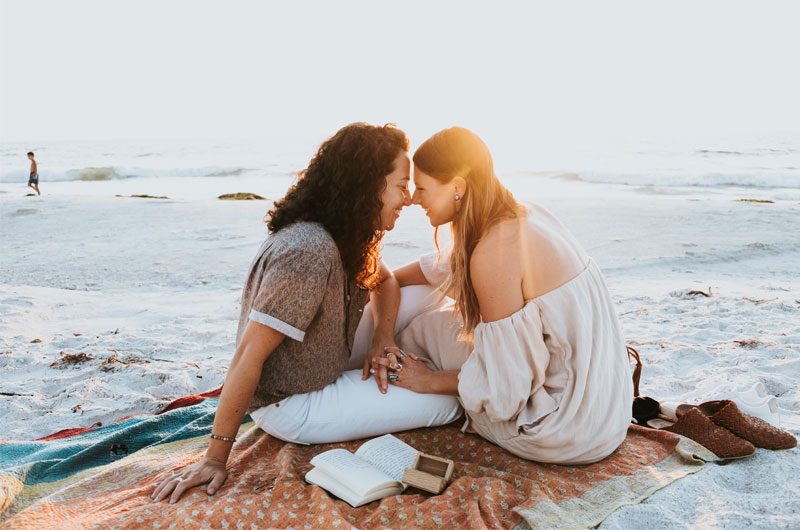 Though Rachel flew back home to St. Petersburg, Florida, the pair continued talking on Facetime and over the phone. Five months later, Rachel flew back to Nashville, recounting the karaoke-filled night they first met, to make sure their love connection was real. Solidifying their genuine feelings for each other, Rachel left Tinsley with a journal–one that she had been writing in every few days, just as an attempt to put her feelings into words. In the journal, Rachel wrote that she felt "awake, open, and excited," and felt like it had everything to do with Tinsley being a part of her life.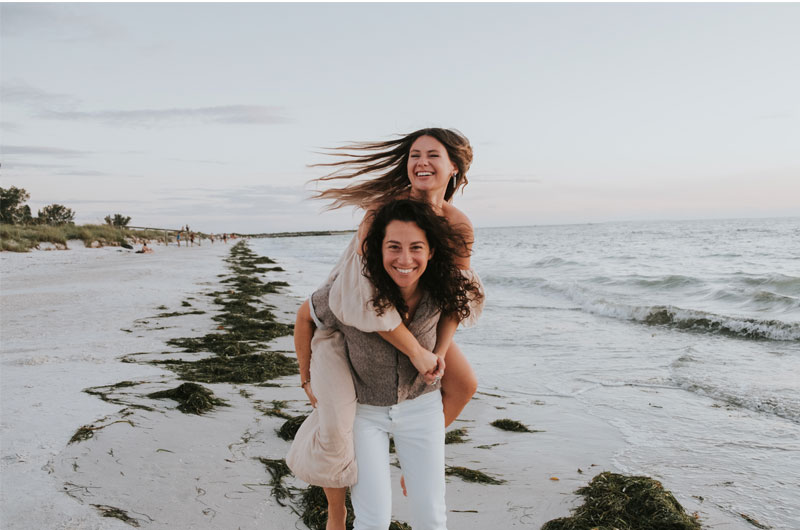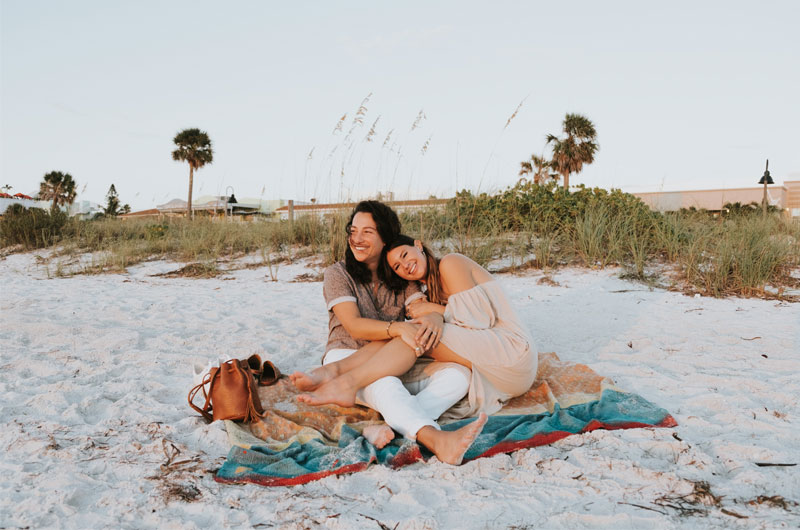 After returning home from her trip to Nashville, Rachel told her family that she knew Tinsley was her forever. She knew what they had was special, and she assured Tinsley that even though they hadn't yet labeled their relationship, she wanted to be mutually exclusive and become girlfriend's , no matter what. As their long distance relationship continued, there were many flights black and forth from Nashville to St. Petersburg, accompanied by many traded journal entries.
Before spending her first holiday with Rachel in Nashville, Tinsley sat down with her father and assured him that Rachel was absolutely "the one." Together, with the help of her stepmom, they designed and started the process of making Rachel's engagement ring.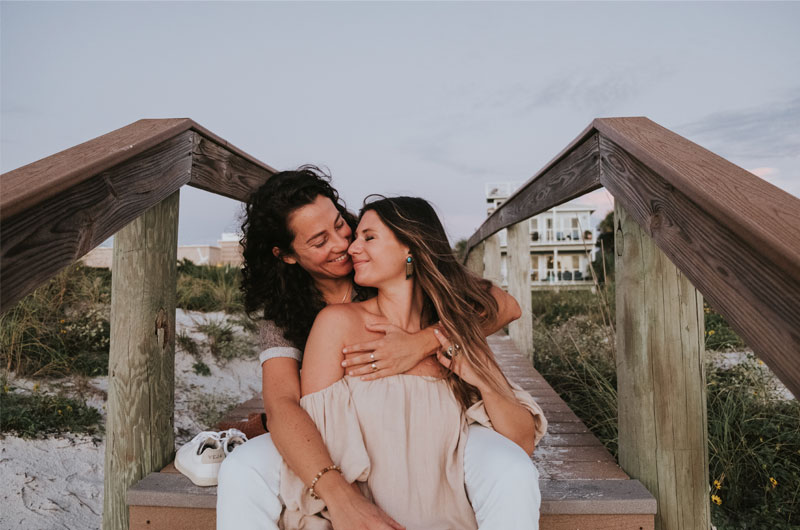 After over a year and a half of dating long-distance, fate presented itself with a job opportunity for Tinsley in St. Petersburg. As of July 2020, Tinsley and Rachel's geographical obstacles joyfully ended. As they adjusted to life together in the same city, the journal entries slowed down to an entry every few months, but their love for each other never stopped.
With her friends and family help, Tinsley decided it was time to bring Rachel on a surprise "stay-cation" to the Berkeley Beach Club in Pass-a-grille. Watching the sun set over the beach, Tinsley pulled out a journal, handed it to Rachel, and asked her to read it aloud. As Rachel neared the end of the entry, she read, "You once told me over two years ago that you swore you'd make me your girlfriend one day… Now it's my turn, and I swear, that one day soon I will make you my wife. So, what do you say?"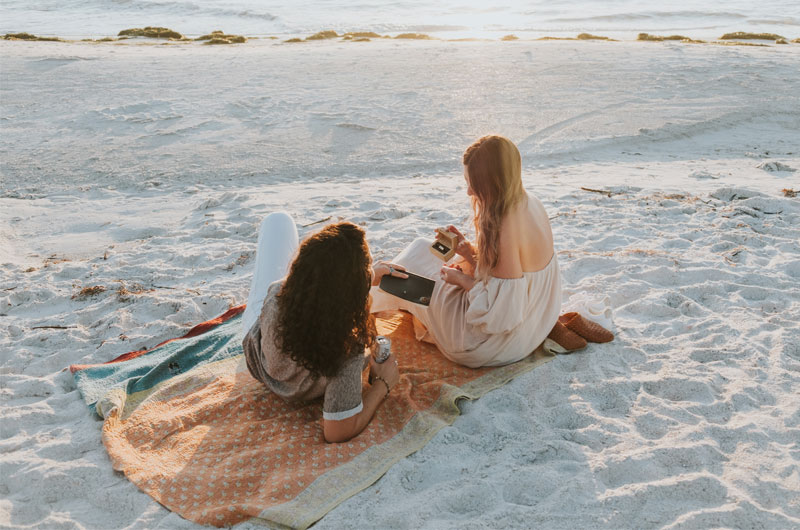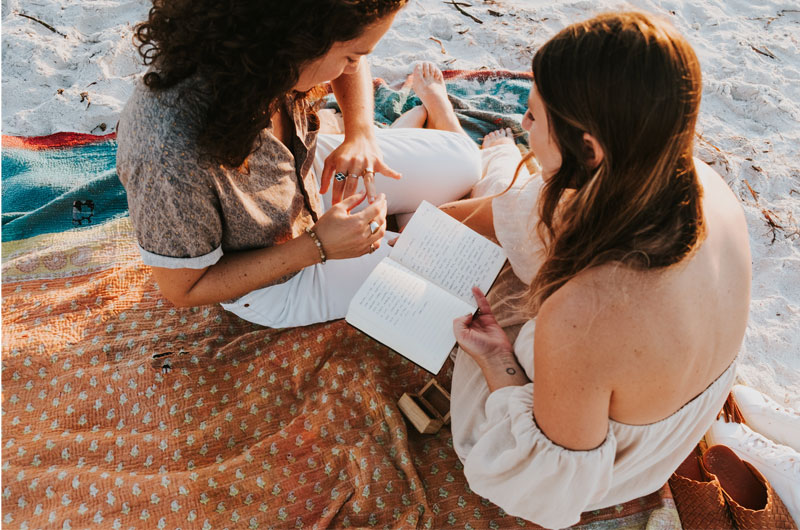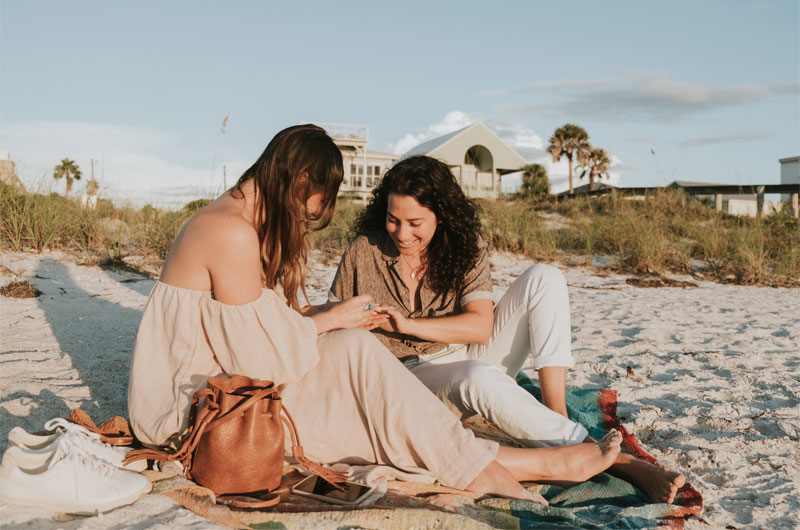 Tinsley held back tears as she heard her proposal aloud and watched Rachel connect the dots. Of course, Rachel said yes.
Looking back on their relationship, Tinsley and Rachel treasure their journey of getting to know each other deeper from the night they met in a Nashville karaoke bar. In a journal entry from late February 2019, Rachel wrote to Tinsley, "you remind me of my favorite cereal on a Sunday, bad tv with my siblings, requesting black crunchies on my birthday cake, the feeling of my mom surprising me by showing up to my elementary class, packages at sleep away camp, beach days and getting out of the shower to be sunburned, ocean water blanketing my toes… You're everything good, new, surprising, exciting, filling… You're just everything."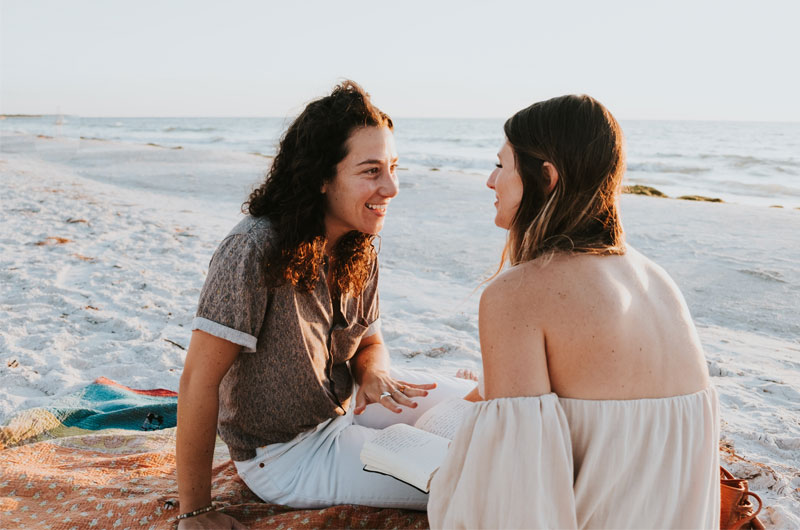 As Tinsley wrote in her journal proposal, "[Rachel's] love remains new and exciting, yet nostalgic and familiar." Their journey hasn't always been easy, but they both challenged and supported each other in ways they didn't know they needed. They look forward to continuously pushing each other's personal growth in a constant, steady, and positive direction.