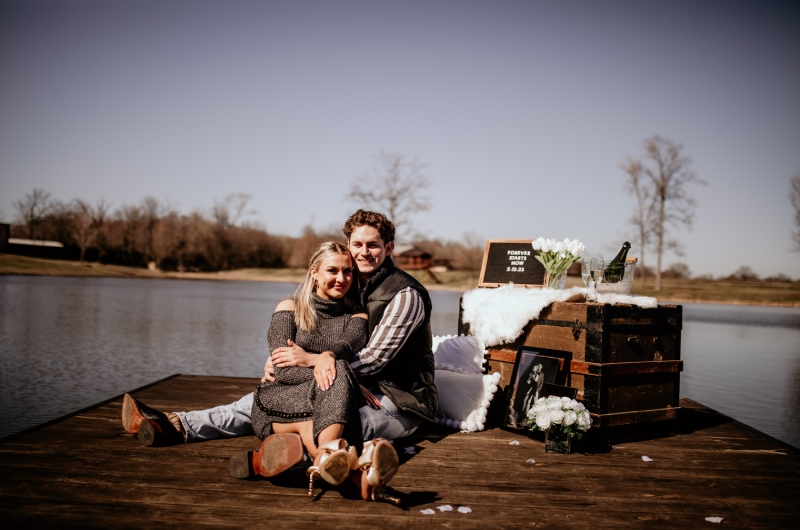 Summer and Gavin's mothers have been best friends since they were 4 years old. Summer and Gavin grew up together, always going on vacations with his and her parents, but he lived in Dallas and Summer in Winnsboro. They always had a crush on each other but didn't want the other one to know! Until the 4th of July, 2021 when Gavin came to Winnsboro for the holiday. After that, Gavin would drive four hours to Winnsboro and back from college every weekend and they became joined at the hip as Summer would say. Gavin knew not long after that he wanted to spend eternity with Summer.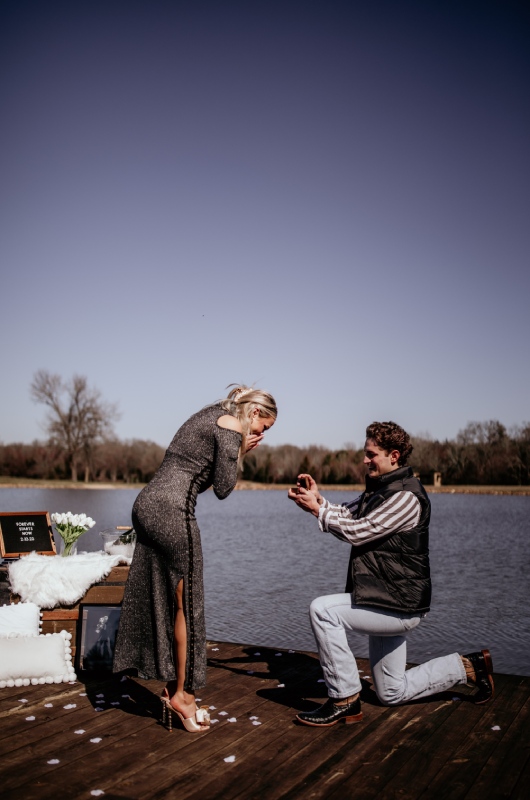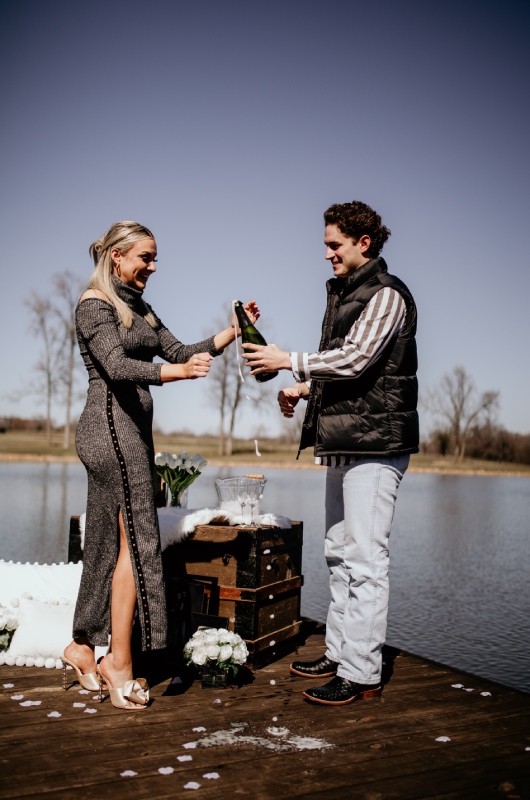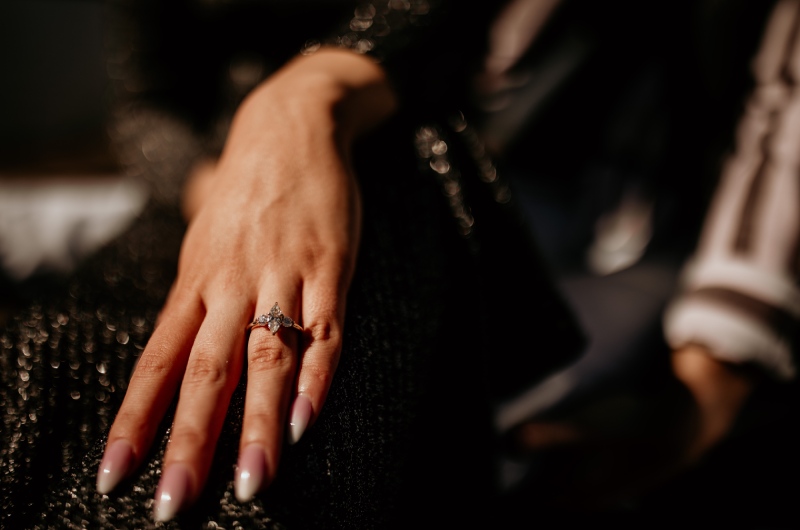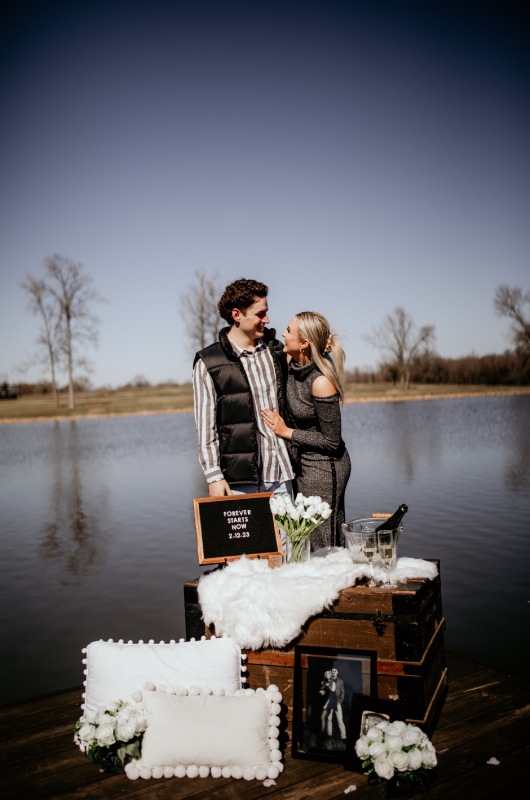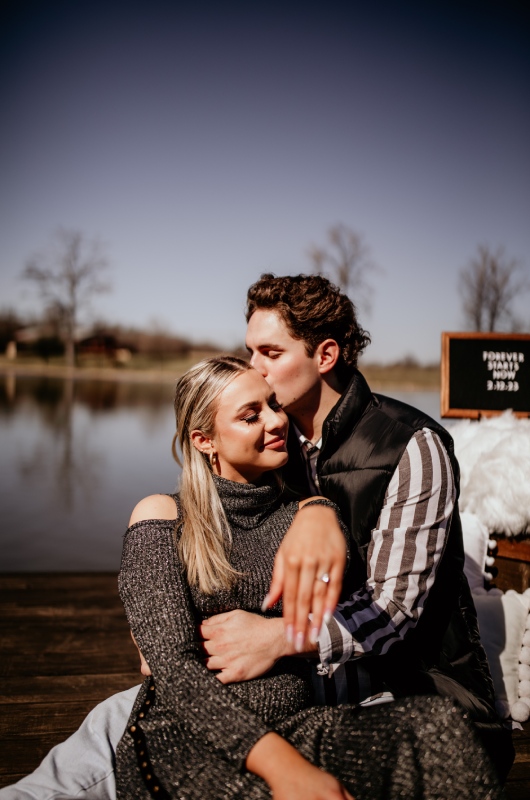 After a year and a half of dating, he asked her dad Troy for his blessing before he started designing her ring. Gavin and Kelli, Summer's mother, knew how sentimental Summer's heart is. So, Gavin was given the honor by her mother, in receiving the diamond from her wedding ring, and making his own for Summer. Then the planning for the proposal began.
He picked Super Bowl Sunday because he knew she would never expect it! While they watched the game, both sets of parents snuck away to set up the dock. Her friend a photographer "needed content for her website" so Summer and Gavin got dressed up and headed to the dock on the pond of her family estate.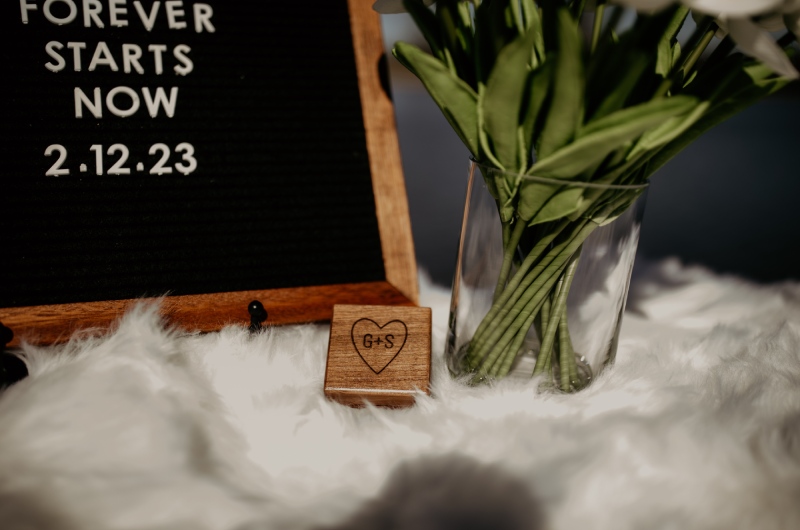 Summer still had no idea until she walked down and saw the white roses, and then Gavin got down on one knee. He was so nervous that he was going to drop the ring in the pond, that he just handed it to her after asking her to be his wife. Summer was still in shock but managed to tell him, of course, she would! With all the family around celebrating, Summer started calling everyone to tell them the good news.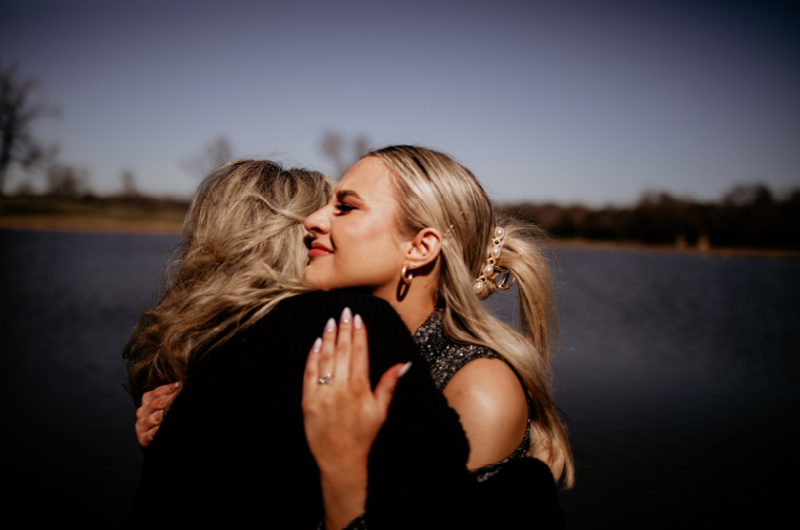 Many happy tears were shed by everyone! Summer and Gavin's mothers had been planning this for their entire lives and it coming to fruition was and is so special. Right after this, the planning started for their big day! A true love story that was years in the making!
photography: Timelyss Photography | event planner: The List Event Planning | engagement ring: Capo & Co | Dallas images: Tara Smith Photography