Becca Moore said "yes" to forever when Zach Stone Nashville artist popped the big question on a snowy, icy day in Nashville, Tennessee. Nashville had been home for 10 years, and the couple had known each other practically the entire time. As usual, God's timing was perfect as their story began way back in 2011 just a few miles away from where they promised eternity.
The duo met freshman year at Belmont University, while Zach was studying music, and Becca was soaking up all of the knowledge she'd need for pharmacy school. They were nothing more than friends during their college days but little did they know, there were other plans for their relationship.
Fast forward to 2017 when the Nashville Predators were red hot in the NHL Stanley Cup Playoffs and Nashville was buzzing with excitement. A group of their friends had agreed to go watch a game at a local riverside restaurant but, minutes before, everyone except Zach and Becca had to cancel. Not wanting to miss the game, the future couple stumbled into their unofficial first date. Becca loved how enthusiastic Zach was about the sport that she loved, and their shared devotion for the team soon became an instrumental piece to their relationship.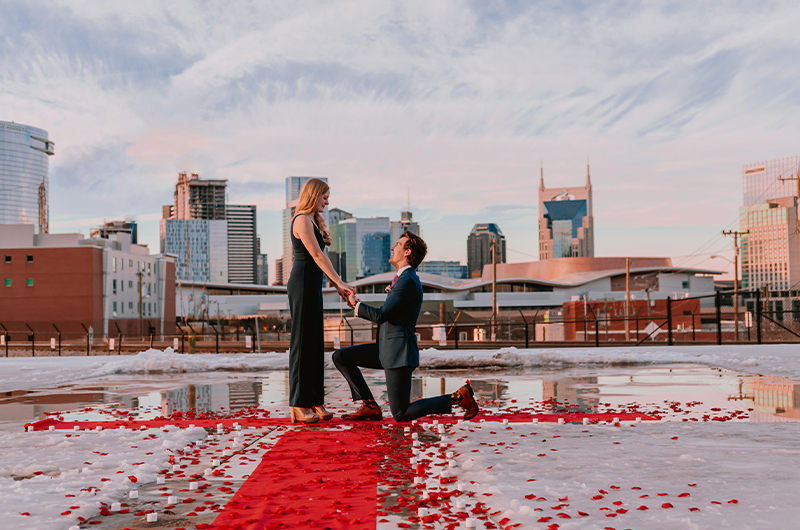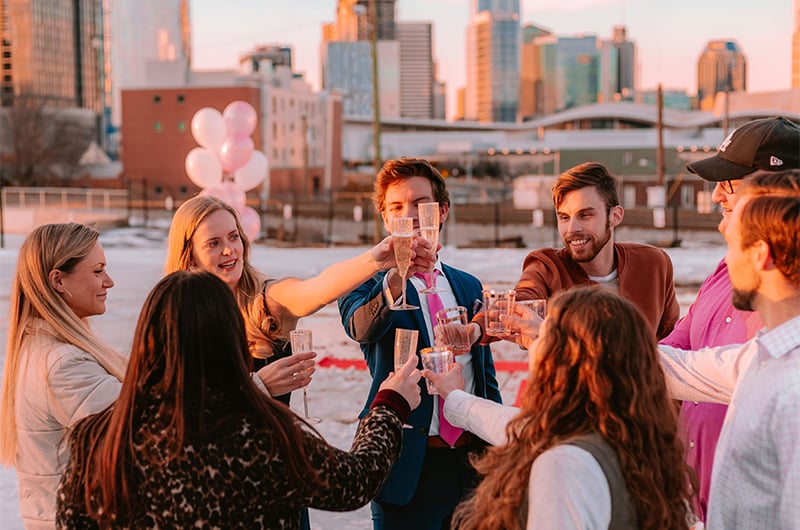 When it came time to go on a real date, Becca was in for a surprise of just how intricate it would be. Zach Stone, country artist, started the first date by breaking out his guitar to sing Keith Urban's "Boy Gets a Truck" before helping Becca into his GMC pickup. It was a Sunday afternoon, so he took her to their home church, Ethos Church at Cannery Ballroom, to catch the evening service. Their blissful Sunday evening was
 followed by laughs and lots of queso at Saint Añejo, her favorite restaurant in Nashville at the time. The restaurant happened to be playing The Stanley Cup Finals between The Predators (Becca's favorite team, of course) and Pittsburgh Penguins in a decisive Game 6. After a tough game loss, Zach knew just how to fix her broken heart – Mike's Ice Cream.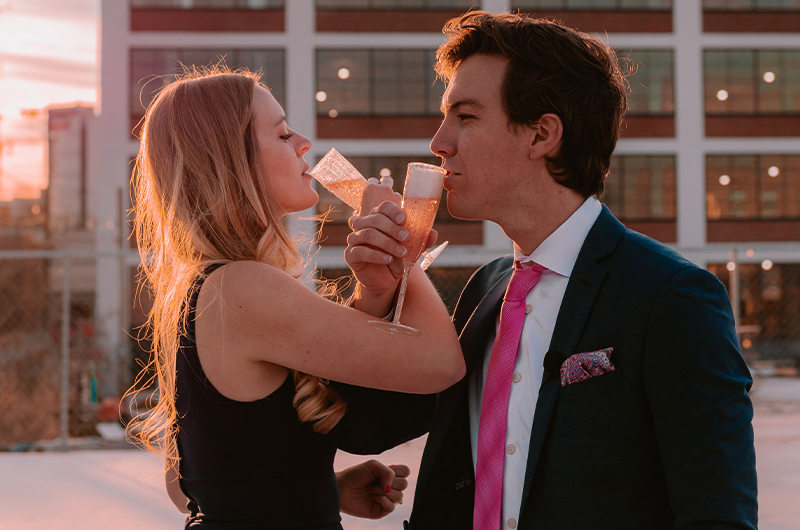 As if it couldn't get any sweeter, he then took her to a beautiful hillside with an incredible view of the city. There he revealed that he had set up his keyboard and learned her favorite song. As he concluded, fireworks erupted into the sky behind him – much to Zach's surprise and Becca's delight. That night coincidentally was the conclusion of CMA Fest at Nissan Stadium, and they always shoot off fireworks to end the night. Ladies, this date came straight from The Bachelor handbook.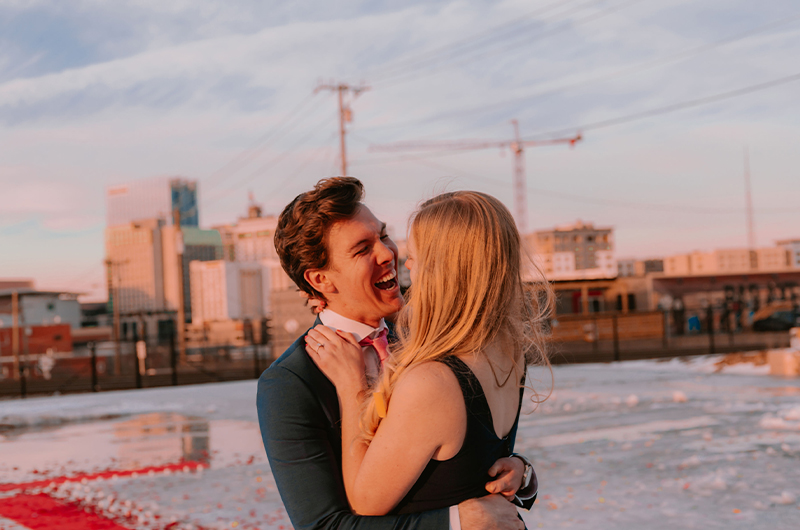 Fast forward to 2021, Becca had no clue she was about to be engaged while meal prepping in her PJs. Her doorbell rang, and she found her best friend, Emma, and a videographer at the door. Zach had gotten four of Becca's closest friends to write her letters detailing what she meant to them and had them read to her at four of the couple's most memorable locations. Meanwhile, Zach and company were hastily preparing the gorgeous engagement spot. When one of her friends drove her to the final location, she realized it was the same beautiful hill as their first date. The couple's favorite songs were playing over a Bluetooth speaker, soft pink balloons outlined a red carpet, and rose petals guided her to her soon-to-be fiancé. The scene truly was a dream!
After Zach Stone, Nashville Artist, popped the big question, he and Becca decided on a date to say I do; March 26, 2022, in downtown Nashville. Surrounded by the help of their family, friends, and their wonderful wedding planner, Bruce Pittman, the pair can't wait for their big day.
Photographer: Callie & David Photography | engagement ring: Shane Co. | beautiful engagement setup: Zach + friends | jumpsuit: Altar'd State | shoes: Vince Camuto
Look for more details on how Zach Stone Nashville artist popped the big question to Becca Moore on Southern Bride's social media.