Your wedding day is one of the most important days of your life, and as a bride, you want everything to be perfect. From the dress to the flowers, the cake to the music, there are so many details to consider. However, with all the excitement and stress that comes with planning a wedding, it can be easy to forget about some essential items you'll need before the big day. Luckily we've taken that off your plate and compiled a list of 11 things every bride needs, so you can be fully prepared and confident on your special day.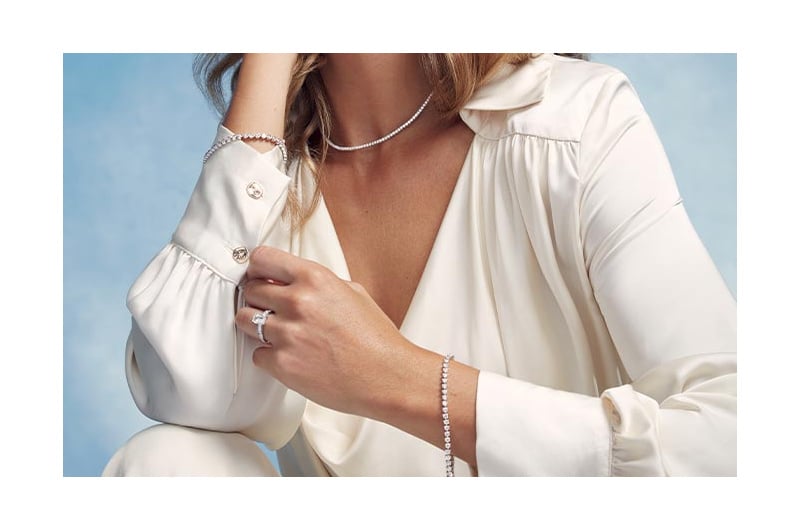 Dainty Sparkle from With Clarity
Complete your polished bridal look with a dazzling diamond tennis bracelet from With Clarity. Perfect for the bride or key wedding party members, With Clarity's wide assortment of natural and lab-grown diamonds are available in various carat ranges and shapes to compliment every wedding day style. With Clarity also offers free 30-day returns and a lifetime warranty on every jewelry purchase, so the quality of your diamonds is one thing you won't have to worry about on your big day. Shop the collection here.
"**Shop before Mother's Day and receive a free pair of diamond stud earrings with all purchases over $1,000**"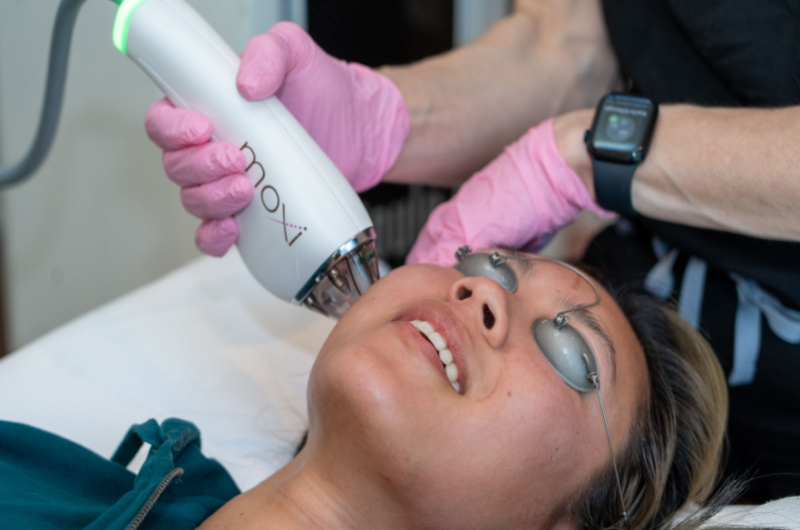 Renewed Confidence with MOXI by SCITON
Every bride wants to feel her best on her big day and MOXI, an innovative laser treatment, is designed to help you do just that. MOXI by SCITON delivers dramatic tonal and textural improvements to your face with little to no downtime. It features a gentle, non-ablative laser that corrects initial signs of aging and pigmentation issues to revitalize your skin during a treatment that takes no longer than a lunch break. MOXI is safe for all skin tones and is an easy, non-invasive way to boost your confidence with radiant skin leading up to your wedding. Find a provider and schedule your consultation here.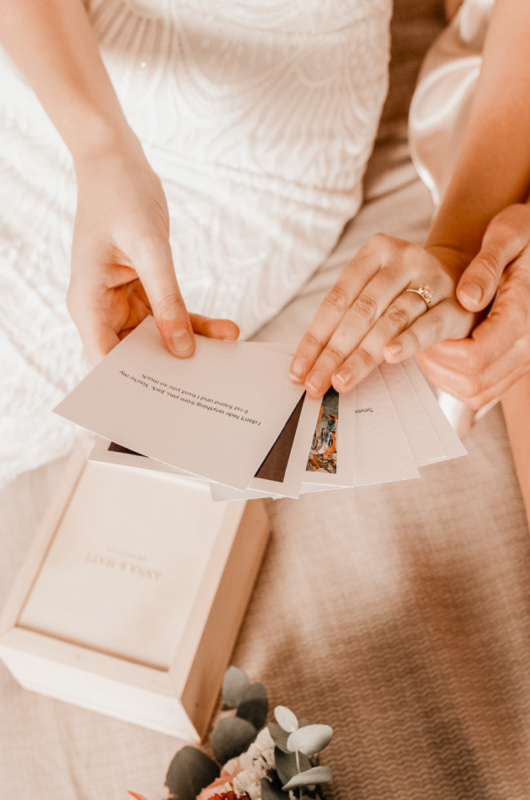 A Keepsake Gift from NoteCube
Give your spouse something they'll cherish forever with the
NoteCube
, a beautiful collection of printed, personalized notes and photos that express your love in a keepsake gift. The perfect morning-of wedding present, NoteCube makes it incredibly easy to list all the reasons why you love your partner. Simply select 10-20 of your loved one's best qualities, add photos, and even invite friends and family to contribute. In minutes, you'll have a custom gift that'll make them feel loved and cherished for years to come. The NoteCube also makes a great gift for your bridesmaids, or as an anniversary gift. Create yours
here
.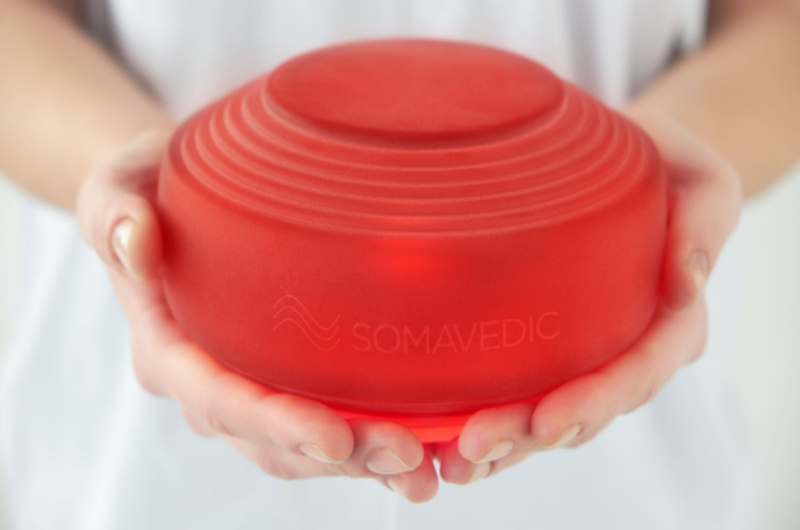 Ultimate Zen from Somavedic
You can now create an environment conducive to good sleep thanks to Somavedic, an innovative, always-on, rest and recovery frequency therapy device. It works on the principle of controlled release of natural energy from precious minerals, stones, and metals. Somavedic gives you a unique, one-of-a-kind wellness-tech experience by mitigating the effects of electromagnetic radiation which can often affect sleep, and cause headaches, anxiety, and loss of energy. When plugged in regularly, Somavedic increases the regenerative sleep phase. With long-term use, it continues to aid in the overall detoxification of the body. Every unit is mouth-blown and hand assembled by artisans in the Czech Republic and makes a perfect gift for the new couple. Shop the collection here.
**Use code BRIDE12 for 12% off your order**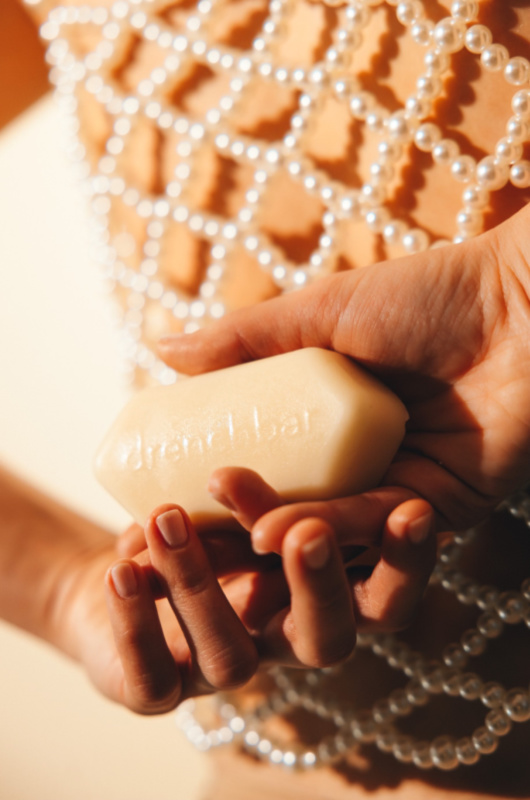 Baby-Soft Skin from drenchbar
These innovative in-shower lotion bars from
drenchbar
make it so easy to get soft, smooth, glowing skin for your big day. As part of your daily ritual, simply glide the low-waste bar on damp skin after your shower, and watch it transform into lotion. If you typically hate lotion, you'll love these bars as they have no sticky, goopy feel afterward, and leave no residue on your clothes. The best part is they also cut down on plastic, with each bar saving one glass of drinking water. A great gift for your bridesmaids, or a perfect honeymoon travel companion for you, these little bars are definitely essential for every bride. Shop the scents
here
.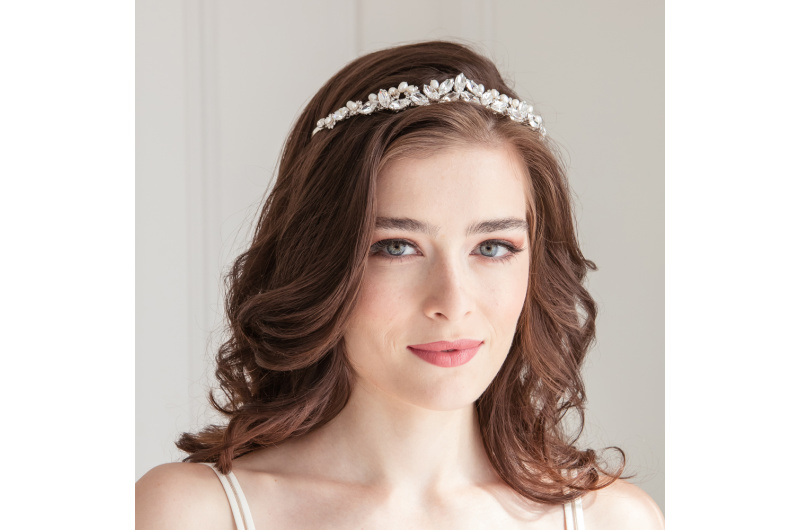 Wedding Day Accessories from Laura Jayne
Laura Jayne's beautiful handcrafted veils and accessories transform "the dress" into your dress. Express your unique style and personality on your special day with their chic collection of hair accessories, jewelry, belts, and made-to-order custom designs with personalized details such as hand-embroidered monograms. "I got more compliments on my veil than anything else I wore on my wedding day, even my wedding dress. I strongly recommend Laura Jayne for all your wedding accessory needs," says bride and Laura Jayne client Natasha P. Find your perfect wedding day accessories here.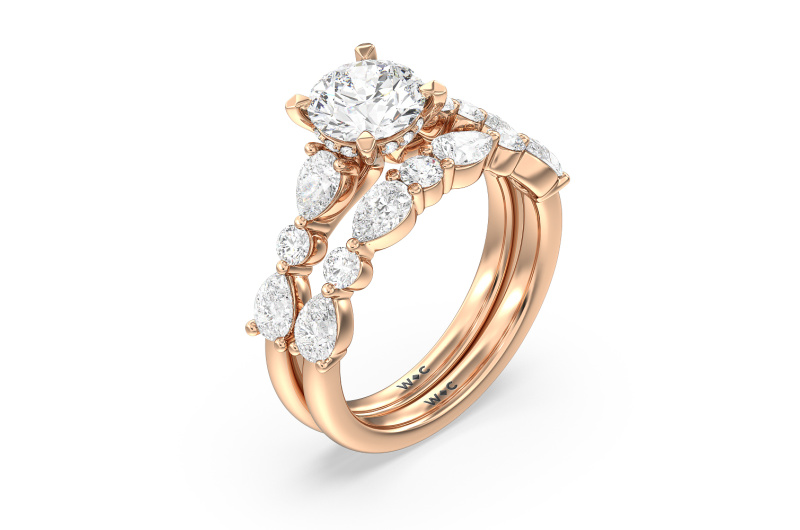 Fairytale Engagement Rings from With Clarity
Whether you're saying "I do" this spring or still dreaming of your perfect wedding day, there's no denying the importance of finding the right ring. For brides with a vintage flair, this Glamorous Fancy Side Stone Hidden Halo Engagement Ring from With Clarity blends vintage-inspired beauty with a modern flair. Pair it with the matching wedding band for a combination that's sure to turn heads. Choose from natural or lab-grown diamonds, and even personalize your ring with free engraving. See With Clarity's full lineup of engagement and wedding rings here.
"**Shop before Mother's Day and receive a free pair of diamond stud earrings with all purchases over $1,000**"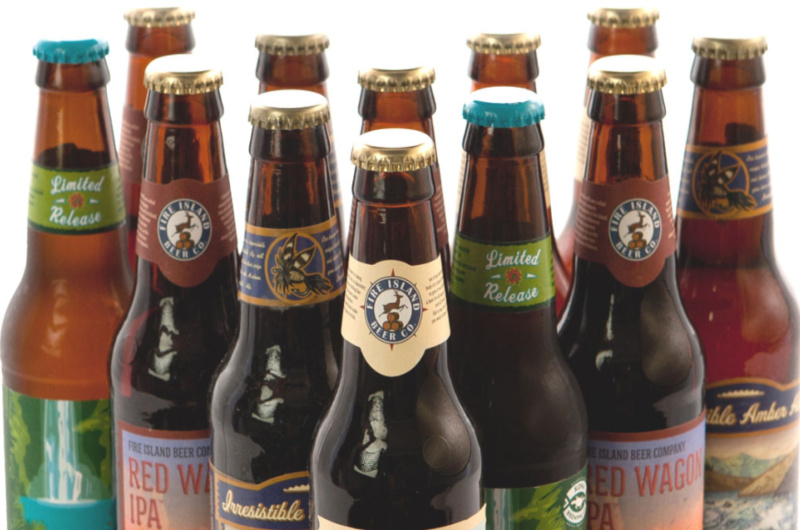 A Gift for the Groom from Beer of the Month Club
This monthly subscription from Beer of the Month Club is the perfect gift for the groom (or bride!). Each month, your recipient will receive 12 bottles of premium, hard-to-find microbrews shipped right to their doorstep. The bottles ship for free, and are covered by an unbeatable "They'll Love It" guarantee. With over 25 million bottles shipped, this fun subscription gives you and your loved ones a great excuse to kick back and relax after all the festivities. Check out the subscription packages here.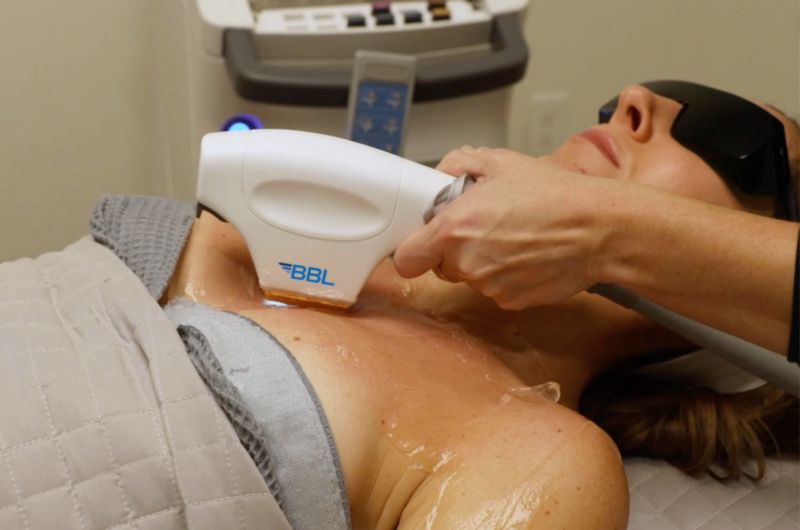 Head-to-Toe Skin Transformation from BBL HERO
Transform your skin by reducing the appearance of rosacea, acne, melasma, and sun spots with BBL HERO by SCITON. This award-winning laser technology delivers powerful improvements in both tone and texture anywhere on the body, so whether it's clearing up unwanted pigment on your chest or dark spots on your face, BBL HERO will have you feeling photogenic from any angle. This non-invasive procedure is perfect for brides on a timeline as it has little to no downtime – just apply a little tinted sunscreen to hide any temporary redness, and you're good to go! You can expect visible results in just 1 to 2 treatments, so even if your wedding is around the corner, BBL HERO can transform your skin in just a few days. Find a provider here.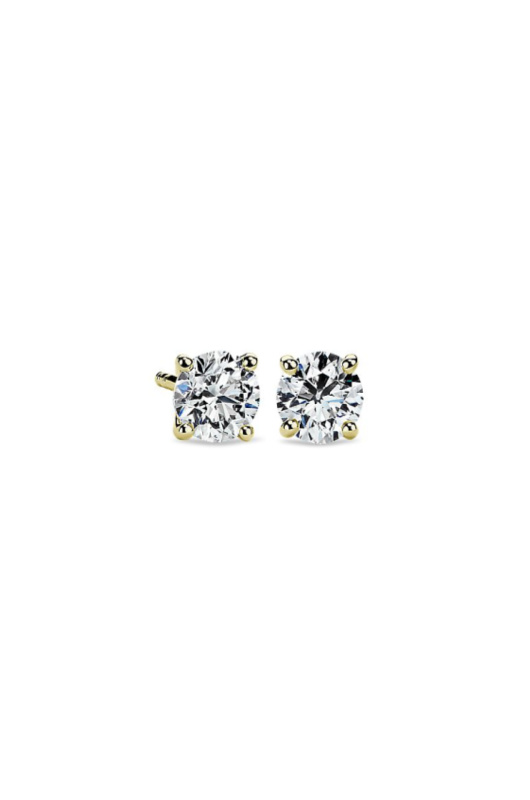 Diamond Jewelry for Mother's Day from Blue Nile
Find the perfect gift for your mom this Mother's Day with a classic pair of
diamond stud earrings
. And if diamond studs aren't what you had in mind, Blue Nile also offers hundreds of other diamond earrings, bracelets, rings and necklaces,
currently up to 50% off
. When searching for Mother's Day gifts that offer timeless appeal and sentimental thoughtfulness, mom can wear jewelry she's been given all year-round. With fast shipping and easy returns Blue Nile's jewelry is a stress-free option when it comes to finding gifts for mom. Whatever your mom's style, this sale has something that'll make her dazzle all year long. Shop the collection
here
.
** Use code BLUE2023 for up to 50% off your purchase**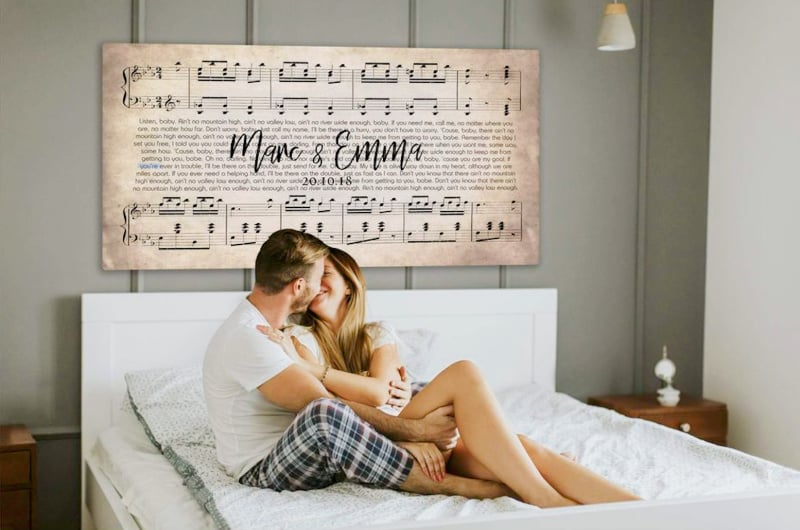 Custom Canvases from Amour Prints
As a bride-to-be, you want to hold on to the memories of your wedding day forever. That's where Amour Prints comes in! With their original music canvas collection, you can immortalize your special day in a stunning and personalized way. With numerous templates to choose from, you and your future spouse can select a song and date that holds significance to you both, such as your first dance song and wedding date. Amour Prints will then transform your chosen details into a one-of-a-kind canvas that will bring you joy and evoke fond memories for years to come. Create your own cherished keepsake piece here.
**Use code WEDDING23 for a surprise discount at checkout!**