We are so excited to share one of Southern Bride's most favorite editorials of all time. From our 2018 bridesmaids dresses fashion shoot, came so many inspiring moments, strong friendships, and of course, beautiful pictures of pretty bridesmaids dresses and accessories that are flattering for any body type and can work with nearly any budget. Below you'll find the story of how the shoot came to fruition and truly how much it meant to us at Southern Bride.
Bridesmaids that inspire…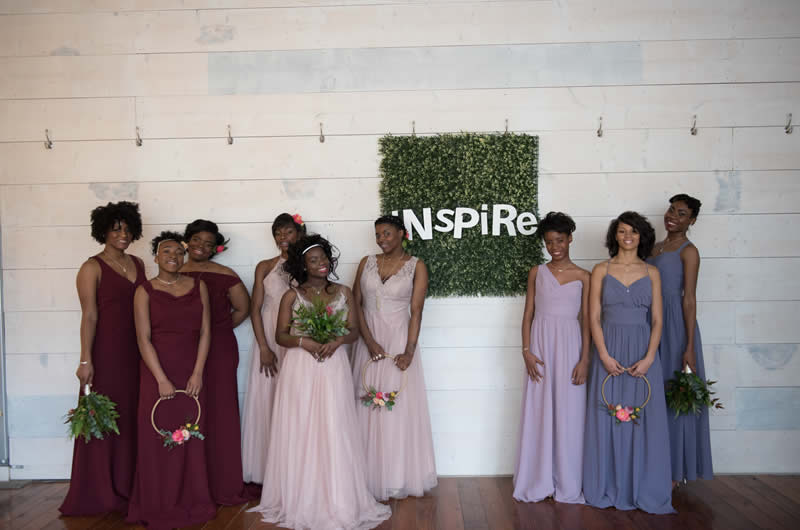 Toni Lynn Brister-Valencia started Blue Eye Shadow Productions, LLC, in 2011 as a mentoring program for young women and has hosted countless Women's Empowerment Seminars. Toni was introduced to nine young ladies ranging in age from 13 to 18 through a fashion show she had been invited to host, since she is a model herself. She accepted this endeavor thinking she was only there to host the show, but she ended it by gaining nine daughters that now refer to her as "mom." When Toni reached out to Southern Bride requesting our assistance in creating an event for some young ladies she was mentoring we knew we wanted to be involved. Oprah had just given her empowering speech at the Golden Globes and we had just determined that this issue of Southern Bride was going to highlight Influential Women – we were truly feeling inspired! We were all in to create an unforgettable event for these nine young women and impress upon them that they can do whatever they put their minds to. When the photo shoot was over we were the ones that were totally impressed by the fortitude and talent demonstrated by each young lady. And now, we would like to introduce you to nine very Influential Young Women.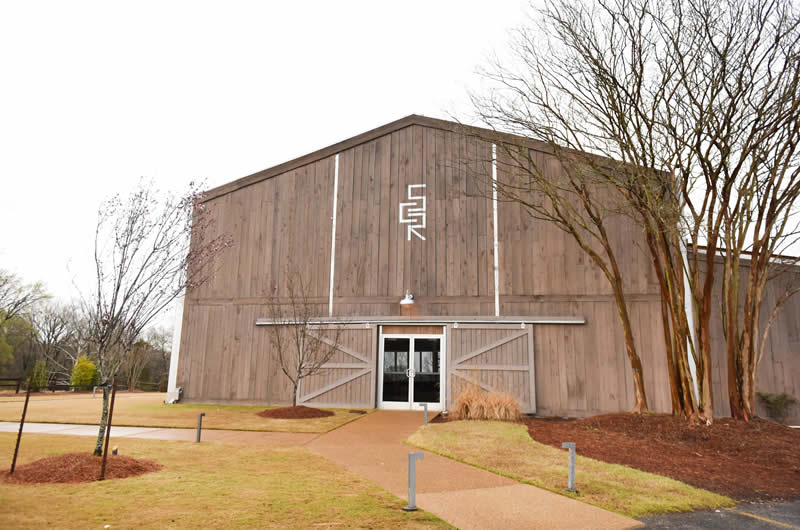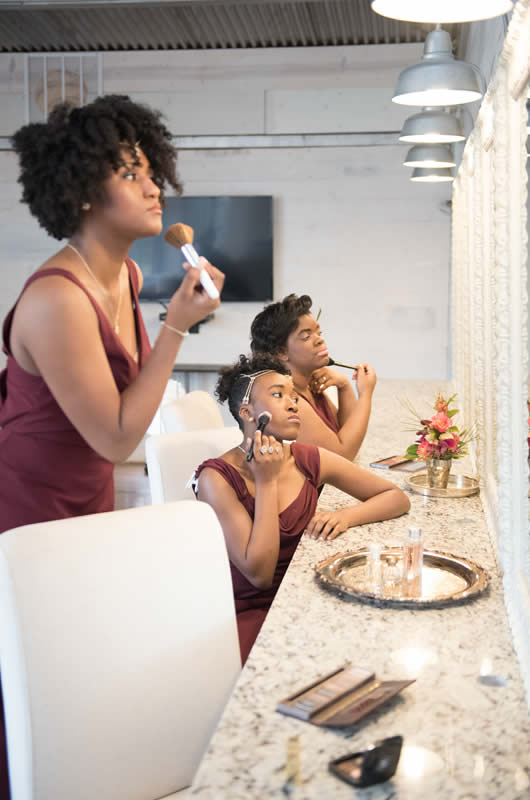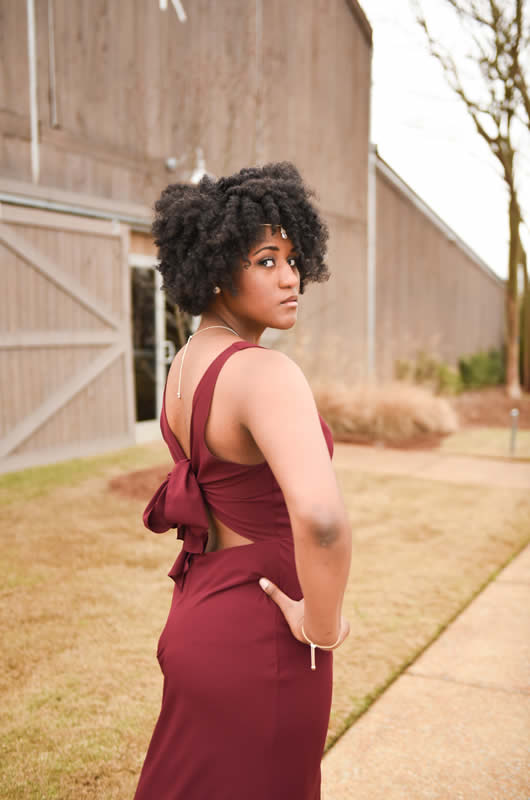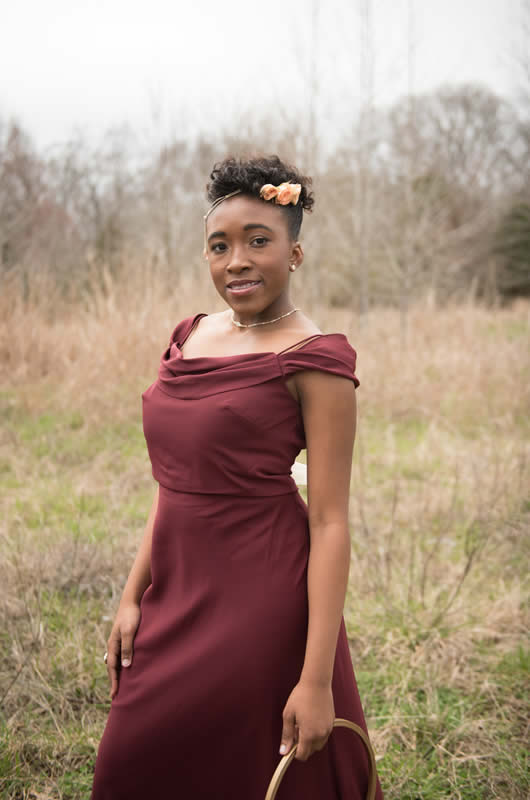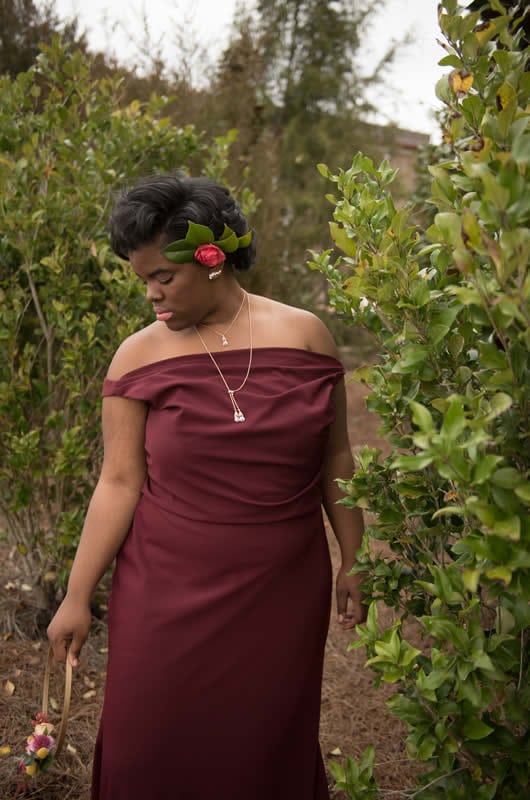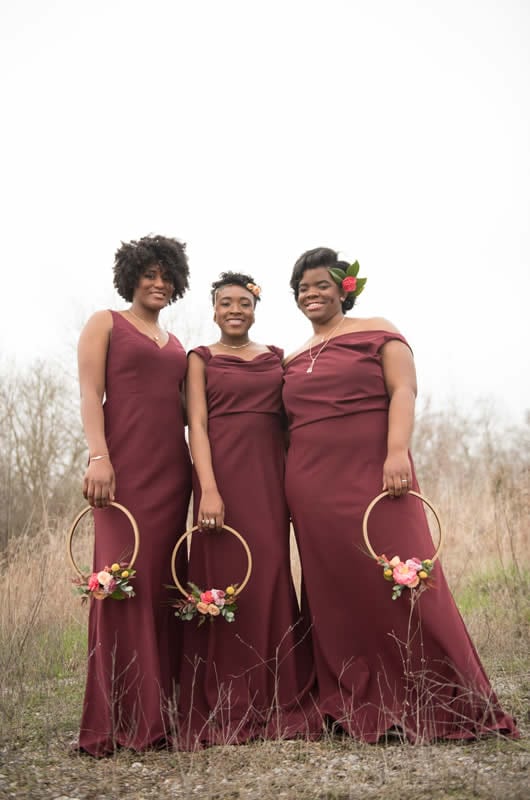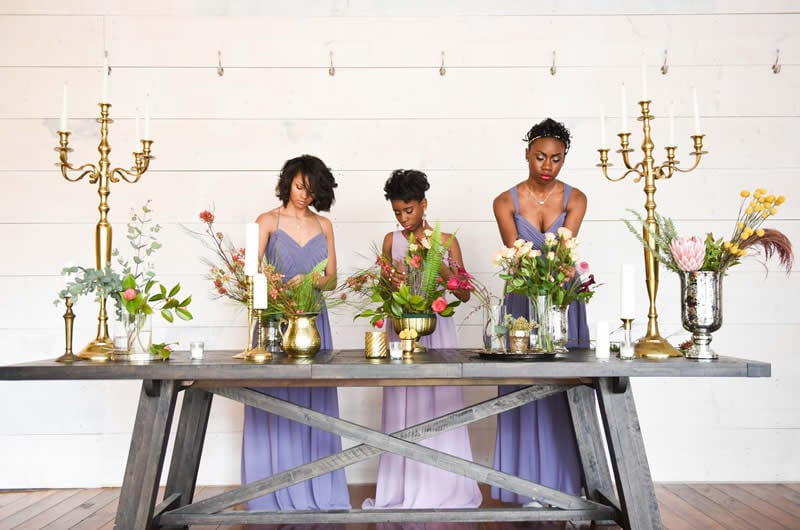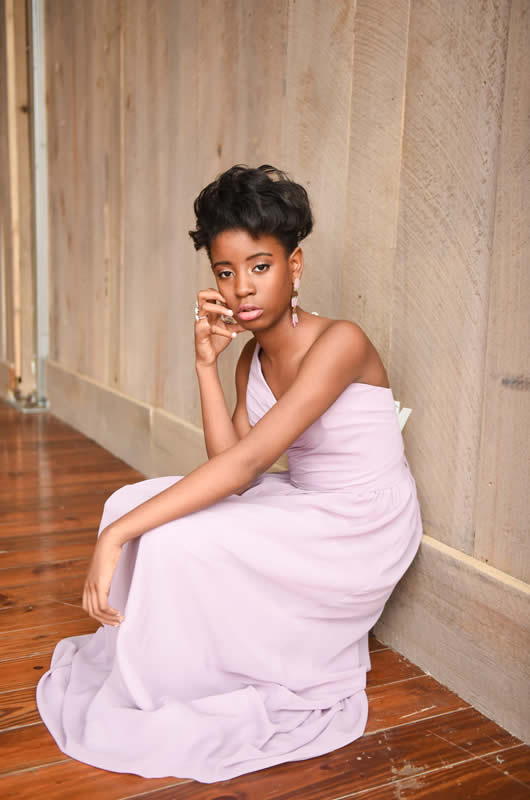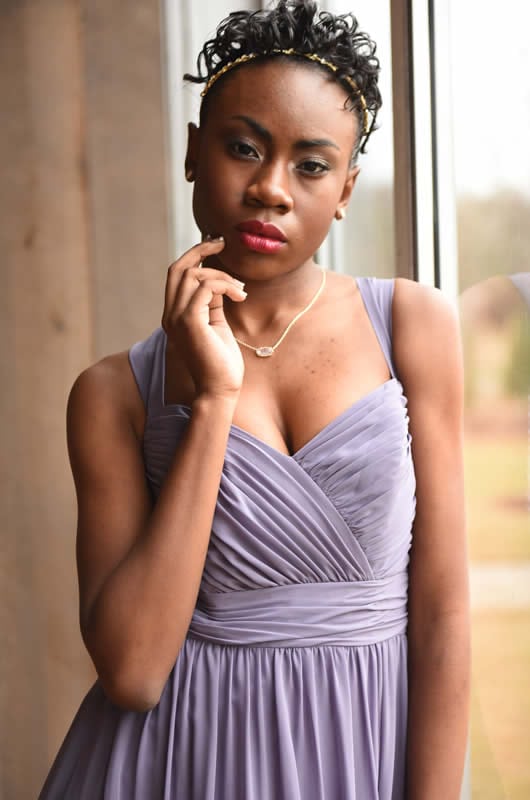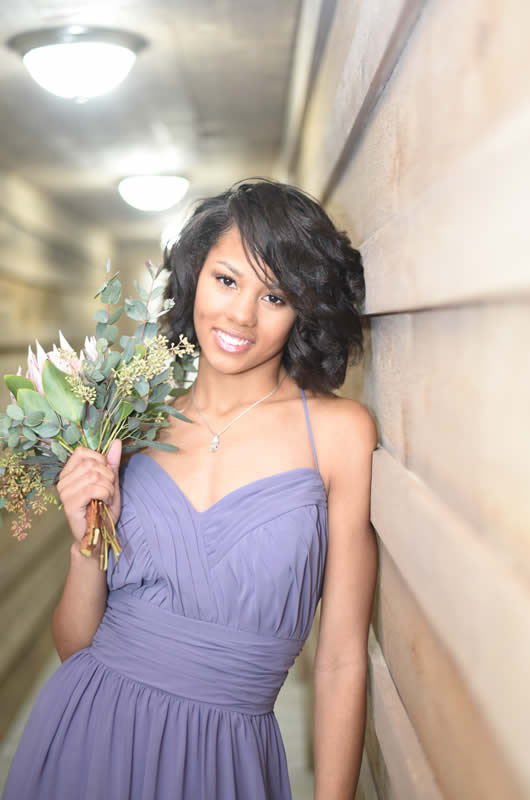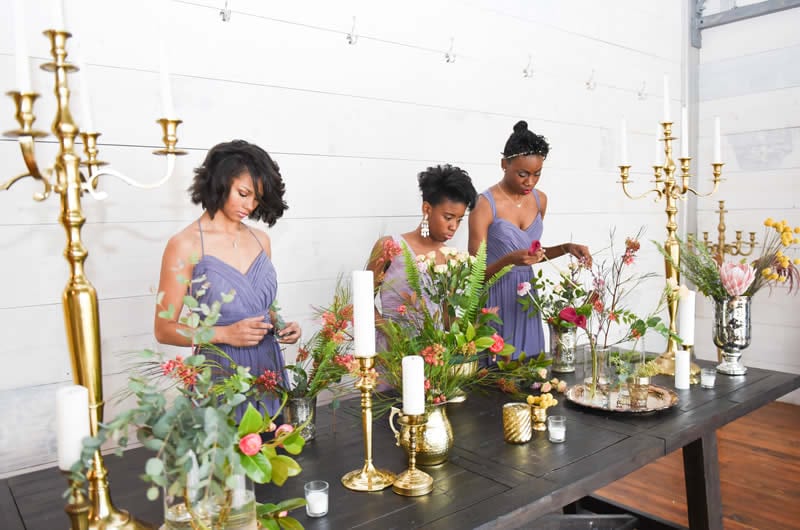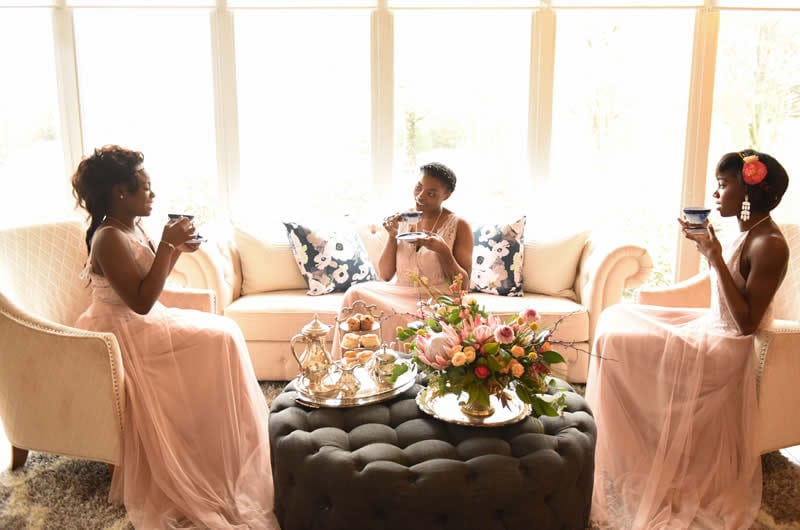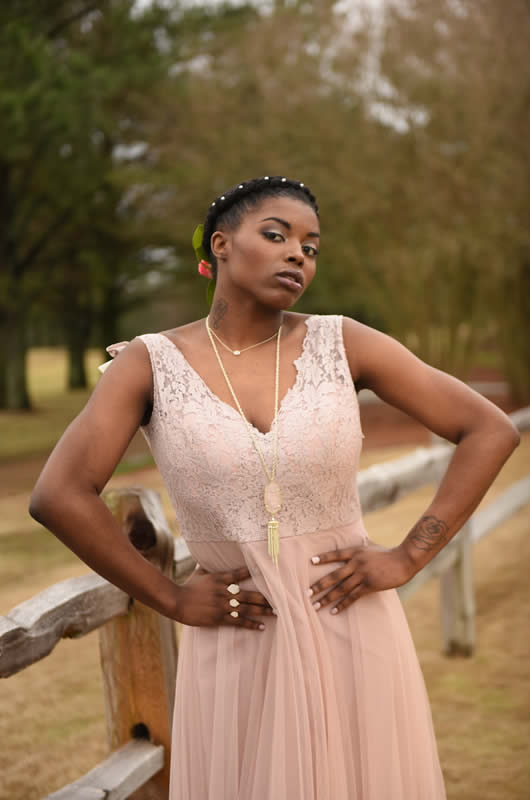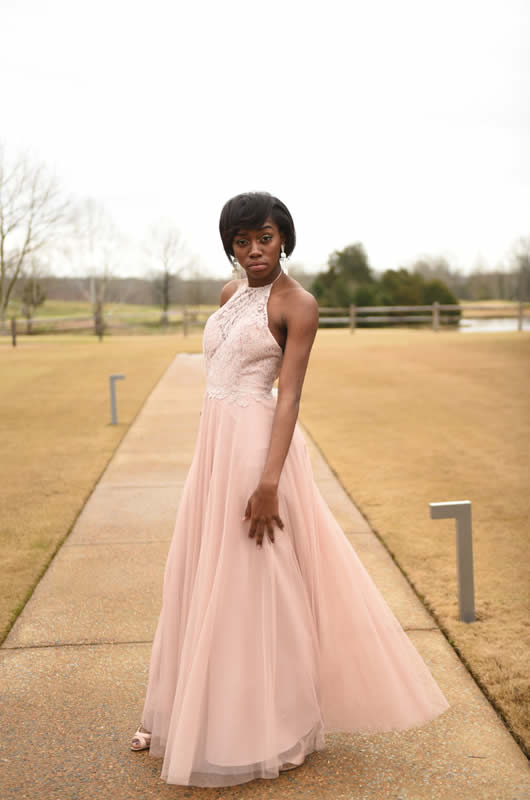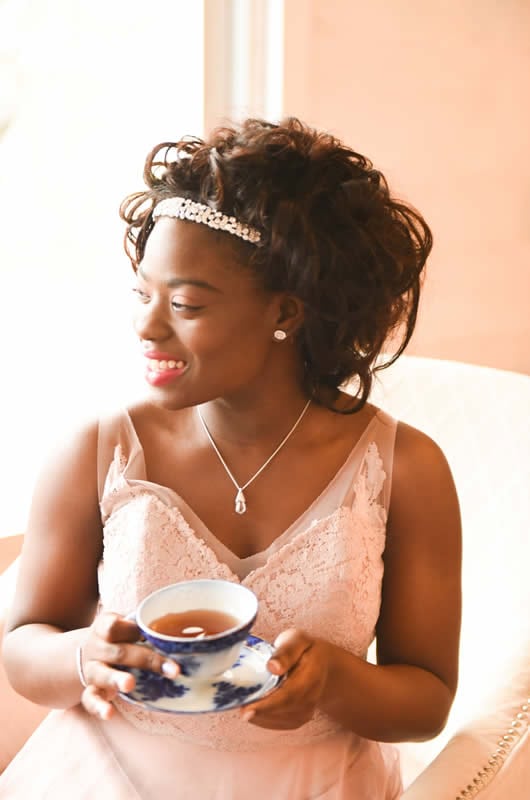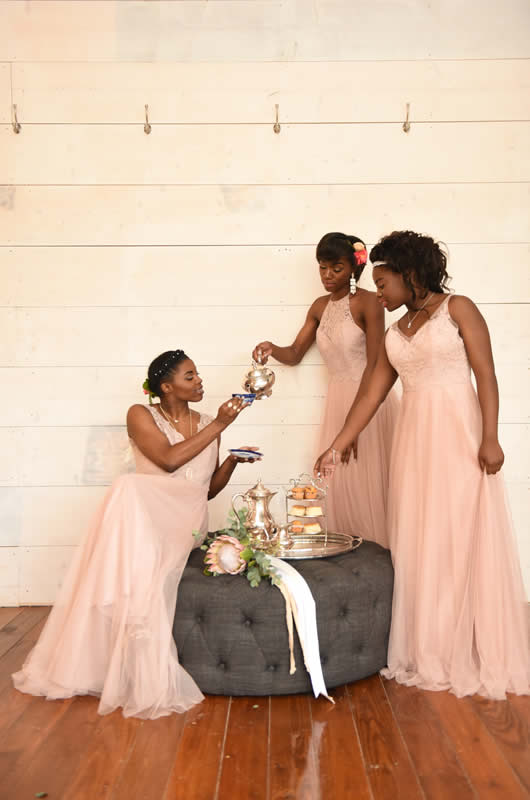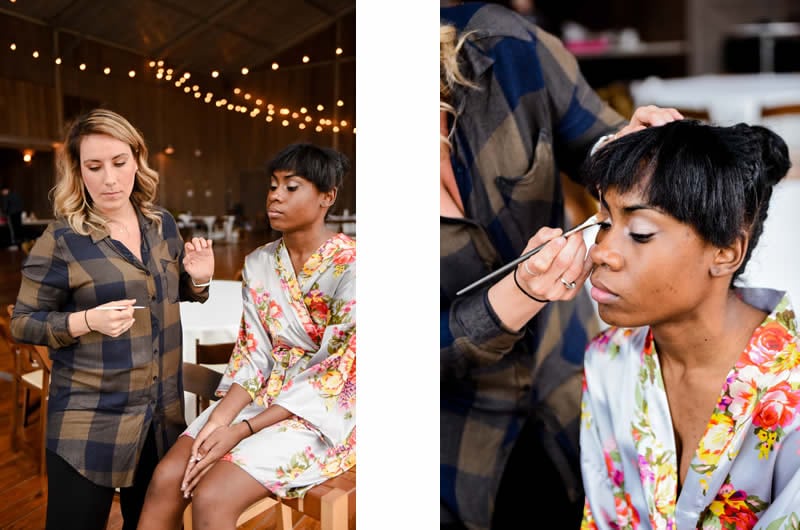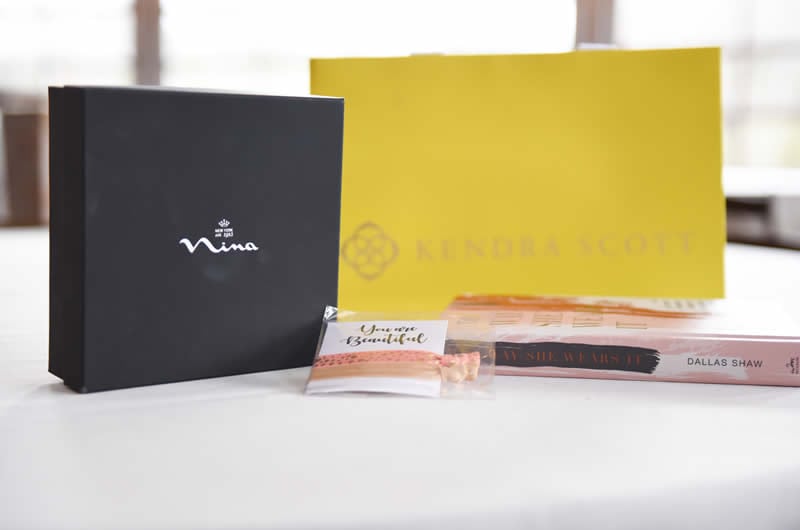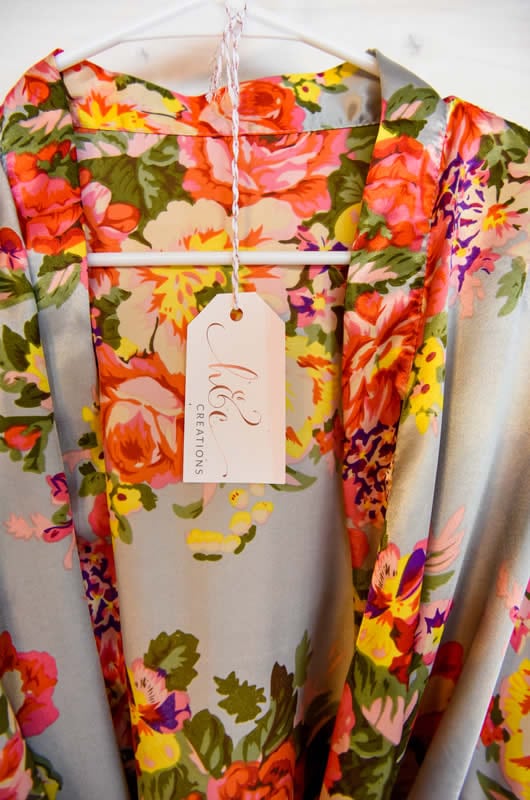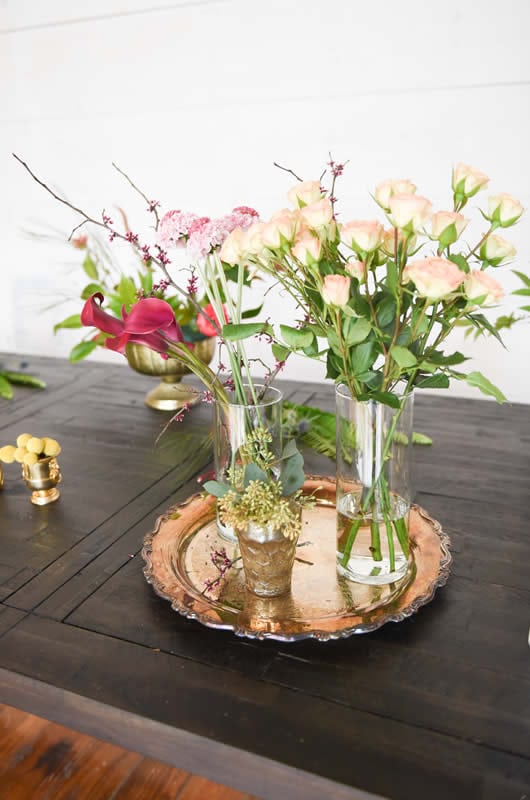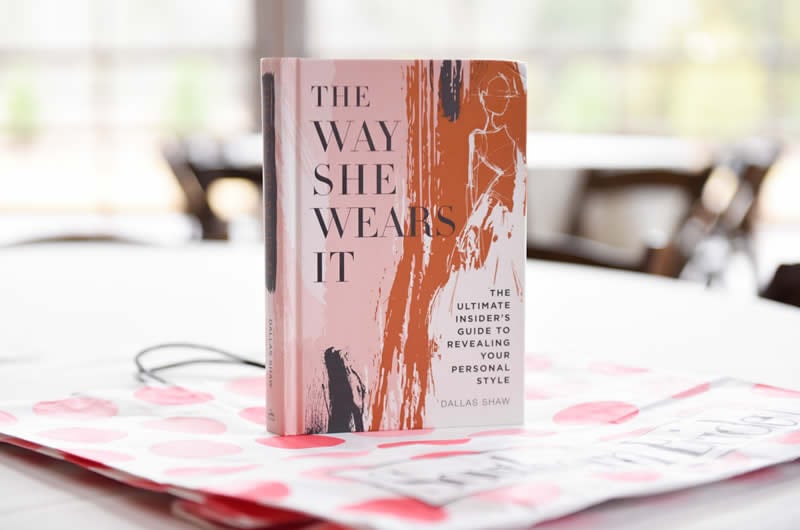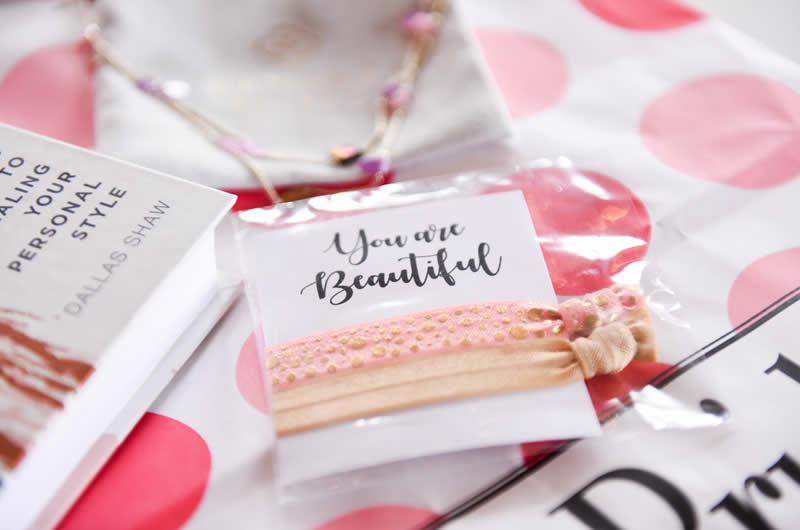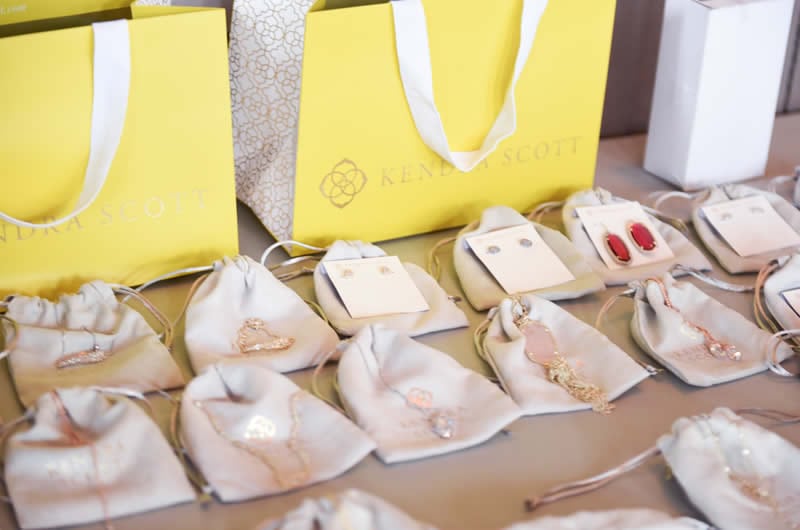 To see the full editorial in our Summer 2018 print issue, click HERE.
We would like to acknowledge and give thanks to these incredibly generous and talented vendors that jumped on board and donated their time, talent and products to create a memorable experience for all involved.
photographer: Maz Stroud | venue: Spring Creek Ranch | models: Toni Lynn Brister-Valencia, Blue Eye Shadow Productions, LLC | bridesmaids dresses: Brideside | shoes + headpieces: Nina | jewelry: Brooke Vogel, Kendra Scott | floral design: Ena Fowler | in house makeup artist for Southern Bride: Alicia Lee, 901 Beauty | hair + additional makeup: Garrett Gerlach, Agoud Mebk, Jasmine Pete & Nicole Brown, Gould's Academy | videographer: Caleb A. Zorn | caterer: Laura Lee Falasca, 901 Catering | interns: Melissa Metaxas, Daniel Dubuisson, Rachel Ishee | swag bag items gifted by: Necklaces – Kendra Scott, Book – 'The Way She Wears It': Dallas Shaw, Hair Ties – Sew What Steph, Floral Robes – H&C Creations, Shoes – Nina