While talk of wedding fashion typically caters to beautiful brides, 2021's style trends for grooms are letting men share a little bit of the spotlight. From touches of florals to flashing some skin, this year's wedding fashion is calling for grooms to look bold, sexy, and stellar.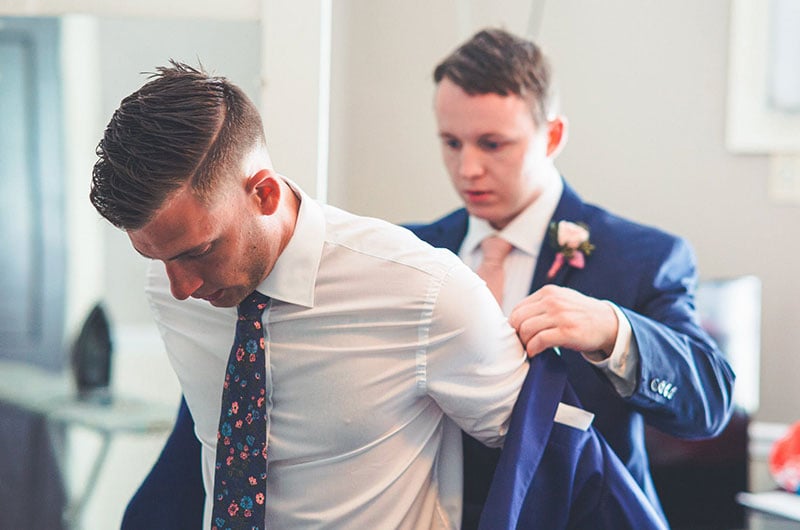 Who says flowers are just for the bouquet? For grooms looking to amp up their style on the big day, ditch the traditional boutonniere and pocket square combination and opt for pocket flowers instead. Tuck a few bright florals into the suit chest pocket for a fresh, floral-inspired look to coordinate with your bride at the same time.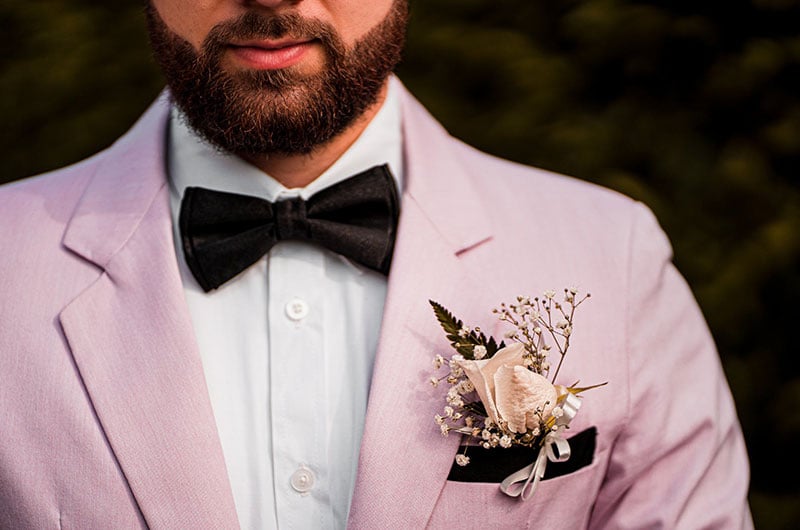 Shirt and Tie Color Blocking
We typically see men embrace contrasting color combinations when it comes to pairing their ties with their shirts, but this year is offering a new spin on choosing the perfect tie: color blocking. Match the tone of your tie to your shirt: pair a white shirt with a white tie, a blue shirt with a blue tie, and so on for a modern, minimal finish to your wedding-day attire.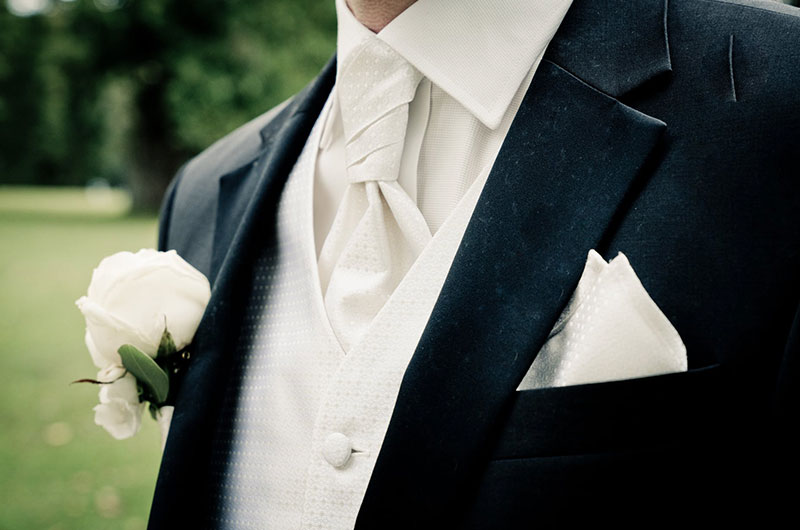 Bold colors and patterns on bridal and bridesmaid dresses have been popping up over the past few years, but grooms aren't often seen sporting anything other than darker, solid-colored suits. Even though grays, blacks, and navy blues are timeless, many grooms are stealing the show with suits in warm, comforting hues and bright colors. 
One unique suit trend this year has been shades of pink, varying widely from soft blush to pastel to warm rose. Hues of green and yellow have also proven to be stunning choices to change up your wedding day fit.
Grooms are also shaking it up by choosing patterned suits, from full check to florals to fun and whimsical prints. Some of these patterned suits incorporate Brocade to add an extra glint of luxury to their look. For grooms looking to stick with the classic suit, don't fret. Floral-printed ties, shirts, and suit lining are fashion choices that are still sure to make a statement.
Swapping socks for skin has become widely adopted and celebrated among many grooms. It's a modern, edgy look that's perfect if you're having your big day during the summer season or will be saying your I dos on the beach. 
This look can be pulled off in several ways, but a great pair of men's dress shoes, like loafers or brogues, is a must. To maintain this streamlined look, make sure your dress pants are just the right cut—slightly shorter than your average dress pant—or play it safe with slim and tailored suit trousers. Although grooms will appear to be going sockless, we suggest pairing dress shoes with no-show socks for added comfort. (Because really, who wants to go entirely sockless?)
The autumn and winter months are the seasons that welcome velvet blazers. This trend grew in popularity over the last two years, and it's not going anywhere for good reason. With variations in color and texture, velvet adds visual interest and warmth to the colder months.
To stay true to seasonal colors, navy, black, green, and burgundy, are safe bets, but this trend is designed for grooms to play around with their style. Midnight blue, dark purple and other earthy colors suddenly become sultry in velvet, especially paired with a black bow tie.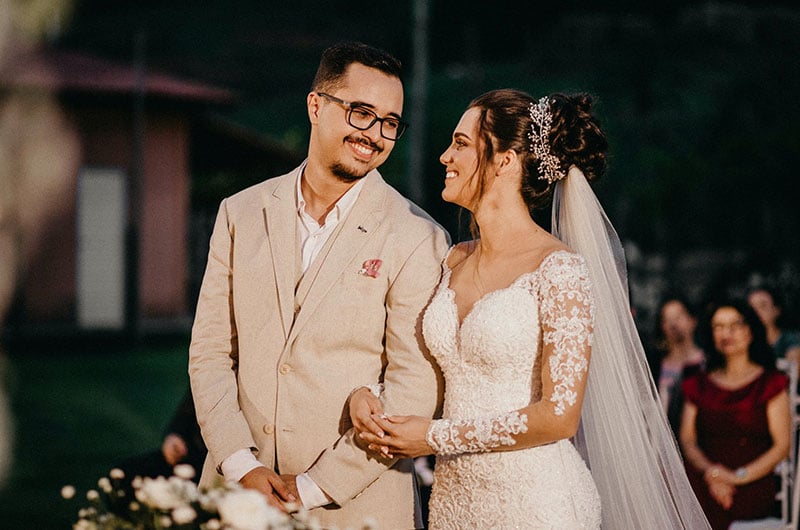 Wedding fashion is just as much about the suit and tie as it is about the dream gown. Whether your taste is extra elegant, edgy, dapper, or daring, incorporating any of these style trends for grooms in 2021 into your wedding day is sure to make it happen.