In honor of Women's History Month, which celebrates the strength and contributions of women on both large and small scales, we are spotlighting five innovative female bridal designers you should know about. Featured in our Winter 2021 issue, these wedding dress designers strive to not only transform her industry, but also to uplift every bride on her wedding day with a gown that is uniquely her. If you are looking for a wedding dress, read about these designers, whose powerful mission statements and stunning designs are bound to enchant and inspire you.
"I serve brides who don't want a typical bridal gown but who aspire to look elegant and feel confident on their big day."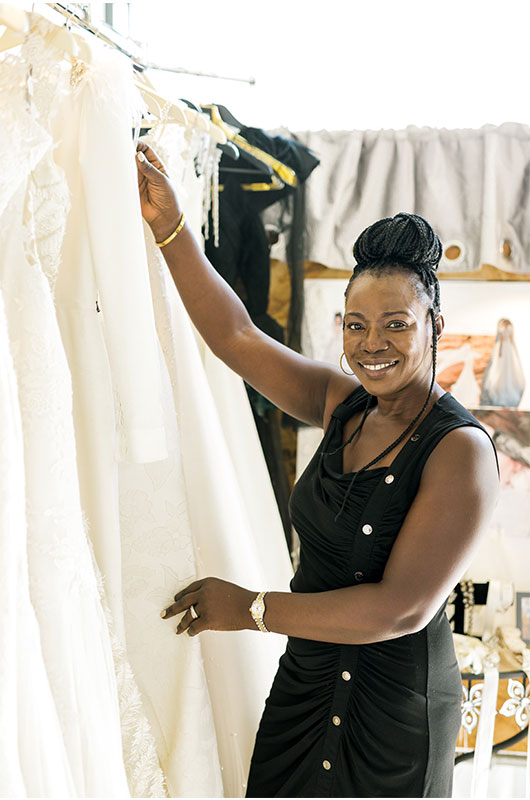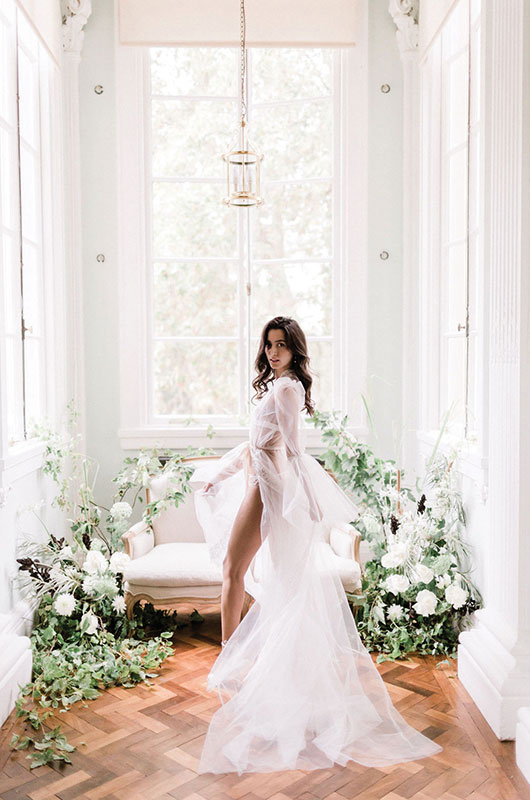 Cynthia was born and bred in the West Midlands of England in the small town of Smethwick, which she says is known as the "Black Country." As a child, she was always fond of Saturday night parties and church on Sundays when her aunties would wear their finest clothing.
She remembers, "[They were] always a copy of some designer dress they had seen in a James Bond movie, or worn by Princess Margaret or Dame Shirley Bassey."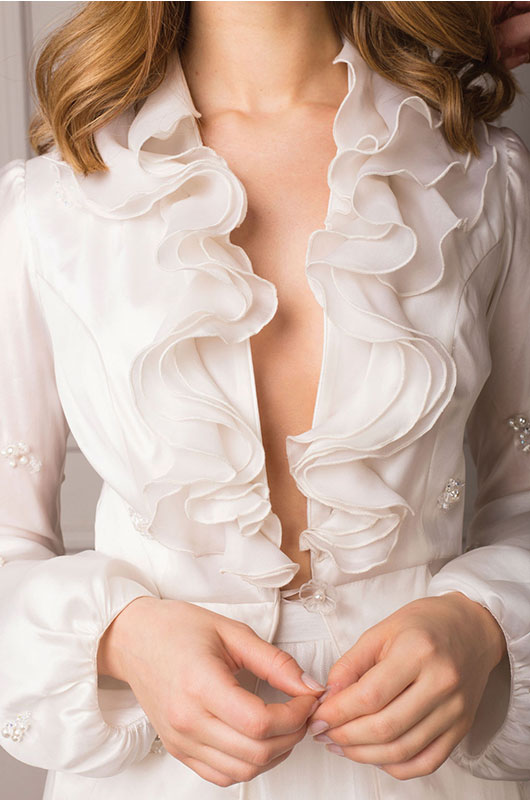 The English wedding dress designer has always colored outside the box and creates unique wedding gowns that highlight each bride's assets. When studying fashion at the London College of Fashion, Cynthia would inject color, softer sheer silks with draping and architectural details into her work. It was her passion to fuse the craft of tailoring with soft notes of femininity.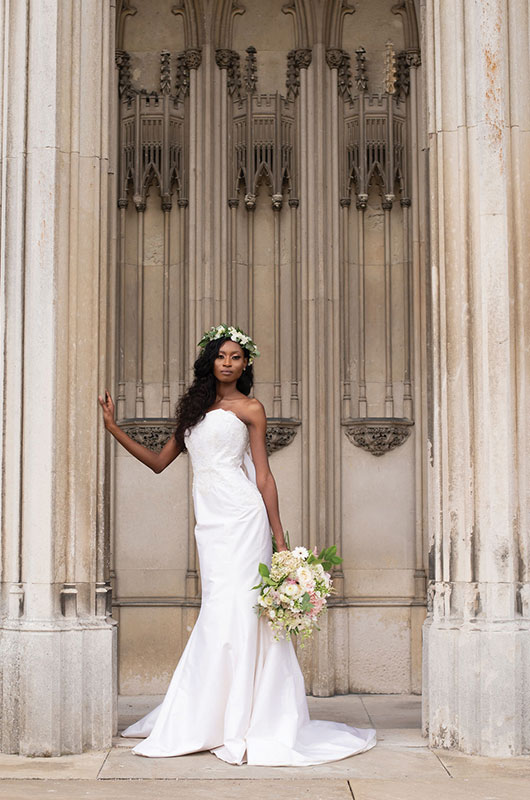 "Culturally, to this day," Cynthia notes, "dressmakers within Black communities are highly prized, in high demand, and never out of work."
Cynthia, a Black bridal designer, values this cultural tradition and works tirelessly for her clients, exploring textures, materials, trims, and patterns that provide a fresh take on classic wedding gowns. Her pieces must "sing to her heart." From a striking piece of cloth emerges a breathtaking new story, a few melodic notes woven together into a resplendent symphony.
Clients choose Cynthia Grafton-Holt Couture because they are not looking for a typical market experience, saturated in fast fashion and conveyor-belt experiences. A Cynthia Grafton-Holt bride thrives off individuality, personality, and style. Guided entirely by the needs and wants of her client, Cynthia provides a personal, customized experience fit for every bride and ceremony.
"Our mission at Love Lives Here is to bring bridal luxury to EVERY body."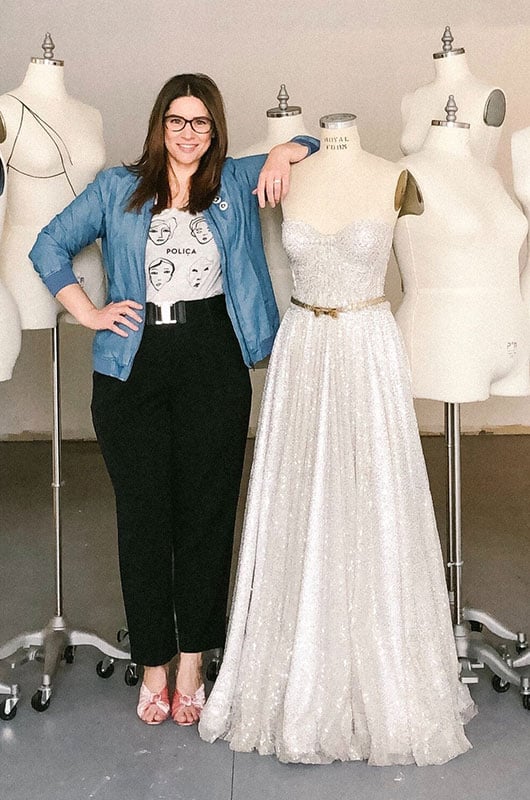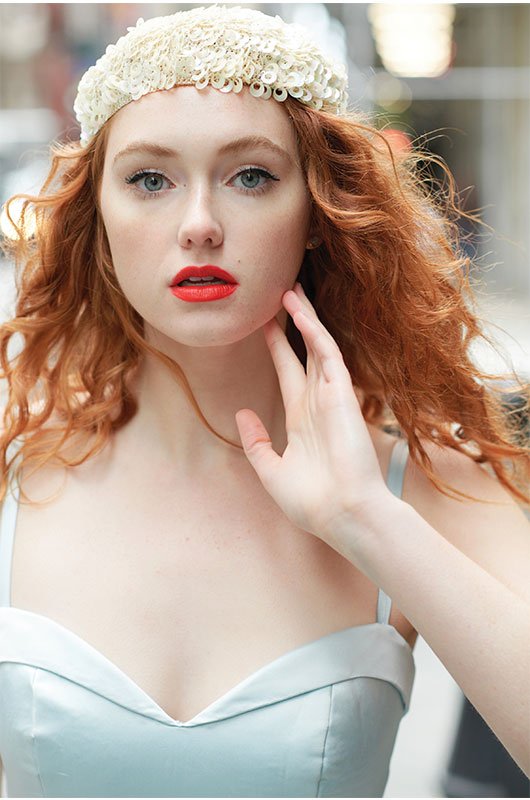 Drawing on nearly 15 years of experience in product development and plus size technical design, bridal designer Amanda Ergen-Jennings has built the Love Lives Here collection with a sharp focus on high-quality fabrics, impeccable fit and construction, and ready-to-wear silhouettes that comfortably fit and flatter a wide variety of body shapes and sizes. The Love Lives Here collection is available in street sizes 0-30 and with stunning silhouettes that are intentionally designed to be mixed and matched.
Amanda proudly comes from a long line of Midwestern artisans. She learned the craft of sewing from her grandmother at a very young age, along with the importance of putting her heart into everything she creates. Her heirloom-quality bridal gowns are designed for the effortless, modern bride looking to feel as good as she looks on her wedding day.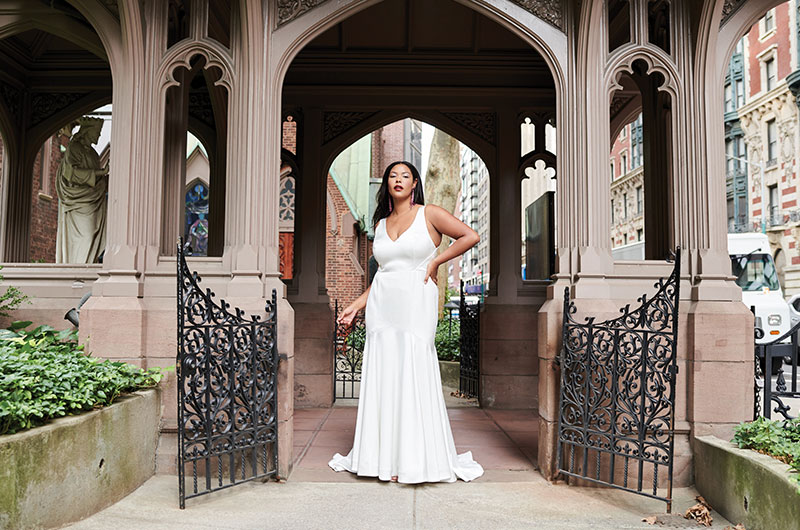 The Love Lives Here team was built near Amanda's childhood home in Milwaukee. Offering a logical, artisan-focused business model to the talent coming from nearby schools, Love Lives Here breathes new life into Milwaukee's manufacturing industry.
Amanda and her husband Steve, both entrepreneurs, strive to build a home that supports, encourages, and inspires their daughter Betty to embrace her dreams and to believe she can be successful in whichever field her passions lie.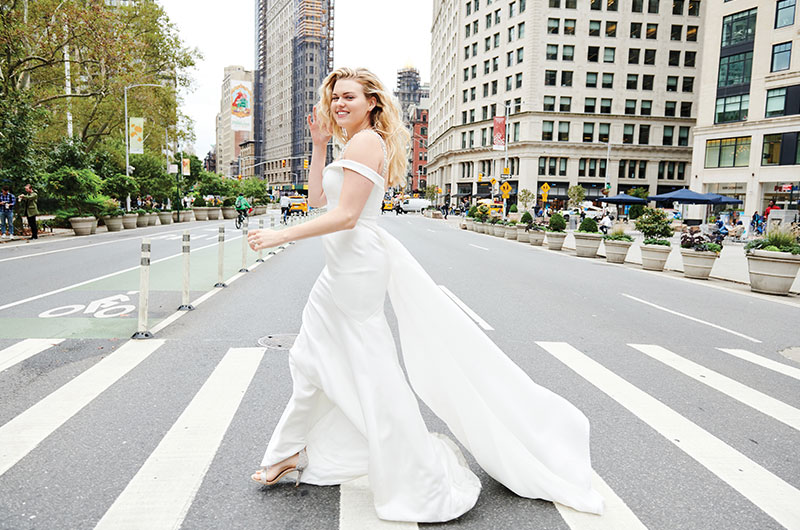 Amanda strongly believes that empowered women empower women: in addition to supporting individual creativity in her collection, Amanda also donates a percentage of Love Lives Here's profits to organizations that support and mentor women in entrepreneurship.
"Follow your passion and never give up!"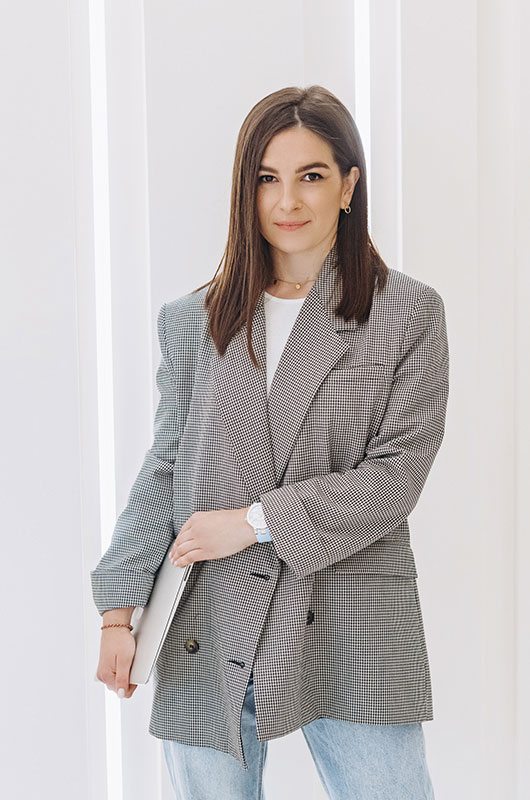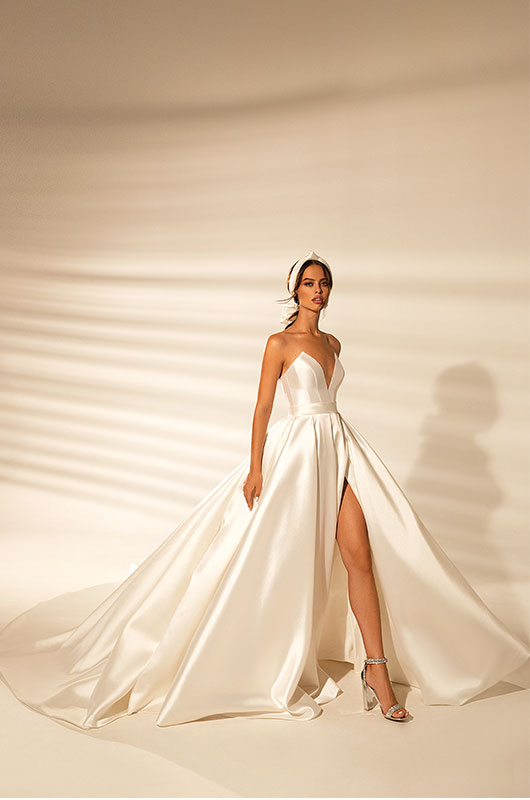 Ilona Shramko, the mastermind behind WONÁ Concept, received her fashion training from Parsons School Of Design. Originating from and currently residing in Lviv, Ukraine, Ilona always knew that she wanted to be a fashion designer.
"From my early years, I was passionate about fashion, and I knew that my life would be connected to this industry. WONÁ is our family business. Everything started from a small private atelier inside our guest room and turned into the full company by 2009," she recalls.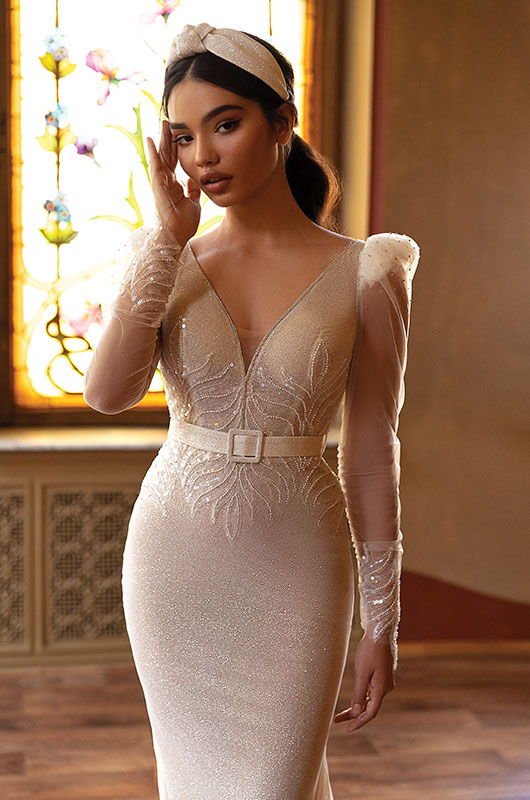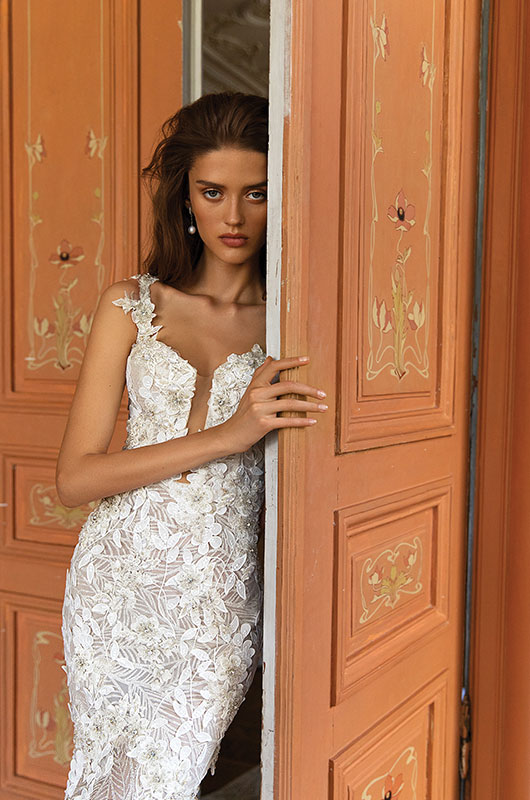 In 2010, Ilona designed her first wedding gown and credited Oscar de la Renta for the inspiration behind her success. Now, WONÁ Concept creates six collections per year and manages two bridal brands, WONÁ Concept and Eva Lendel.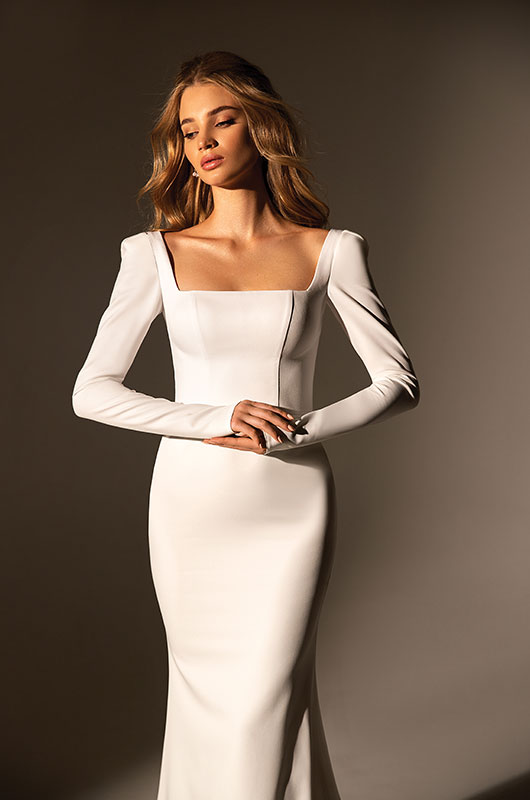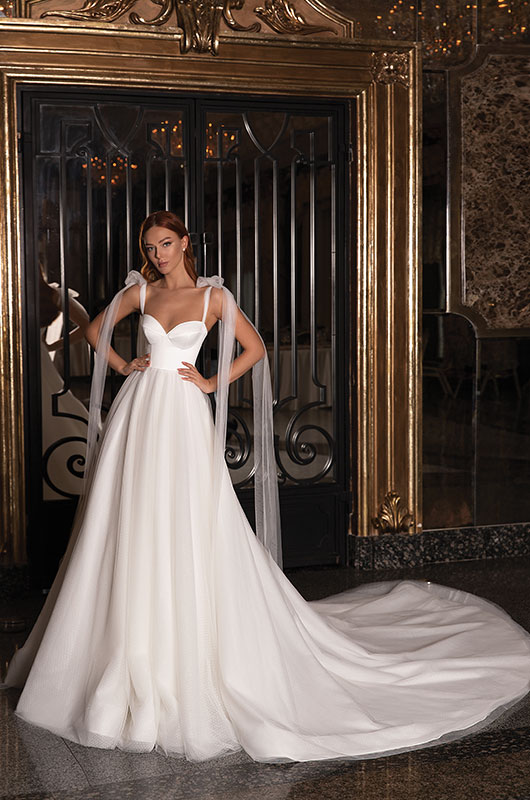 WONÁ means "she" in Ukranian: women are the true muse and inspiration behind all of the brand's collections. "All women are unique and different," explains Ilona. "Every bride is stylish and cool in their very own way."
In November 2020, Ilona celebrated WONÁ Concept's first anniversary of its WONÁ NYC showroom. To demonstrate their ongoing commitment to female strength and COVID-19 relief efforts, WONÁ Concept extended 50% off of their merchandise for all healthcare workers through 2020.
"We work with like minds who strive for the betterment of our environment."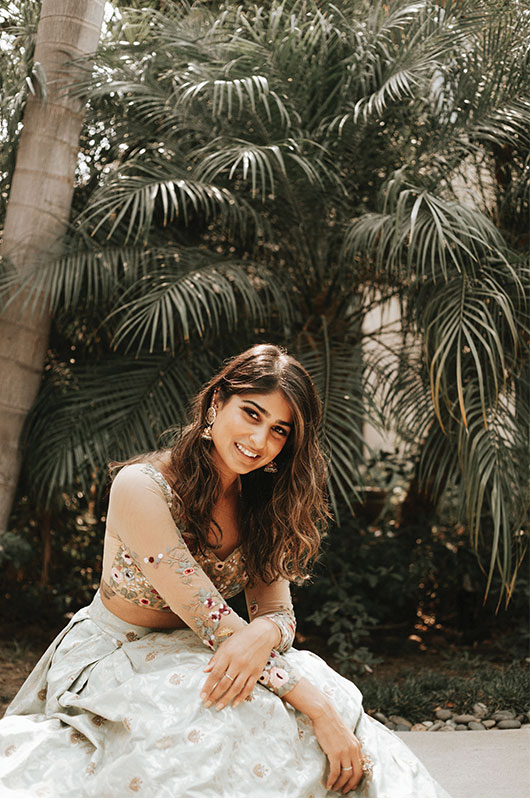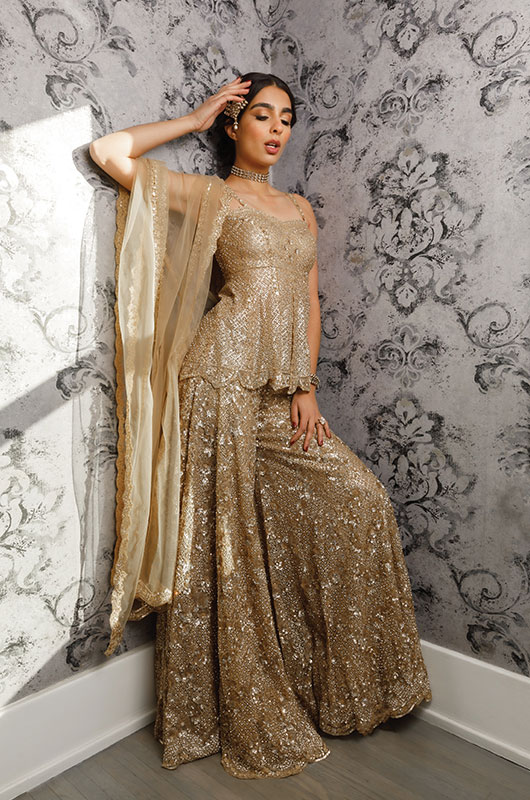 As CEO and Founder of KYNAH, Aisha Rawji is a young entrepreneur and innovator. Noticing a gap in the U.S. bridal market for accessible, authentic South Asian bridal wear, Aisha took a risk and launched KYNAH in 2016, armed with a Business Administration degree from Boston University, knowledge from fashion courses from The New School in New York City, and limitless inspiration from her mother and the boutique she owned when Aisha was a little girl.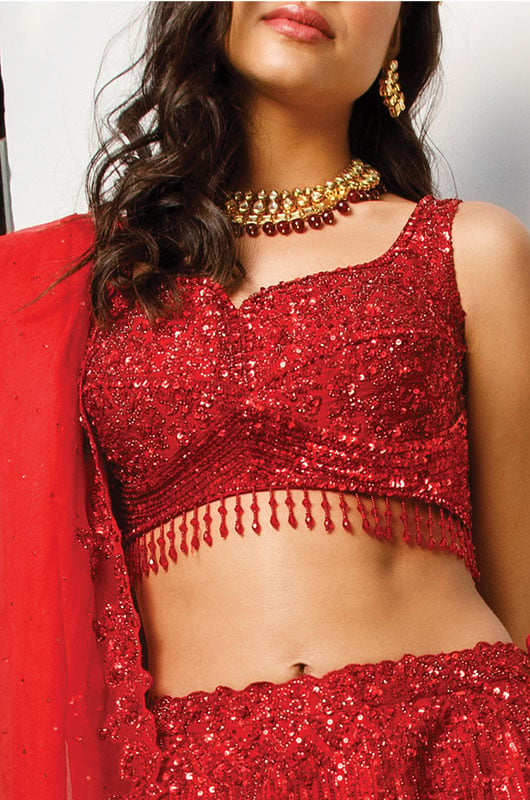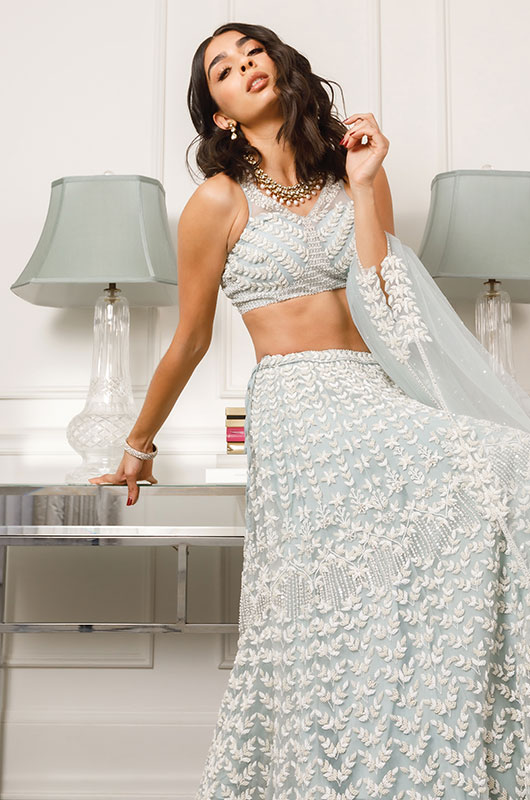 KYNAH aims to redefine antiquated, traditional South Asian bridal shopping into a luxurious, modern experience that is highly personal and easily accessible to women in the United States. With looks for bridal showers, weddings, and all the special events beyond and in between, KYNAH sparks confidence in every bride.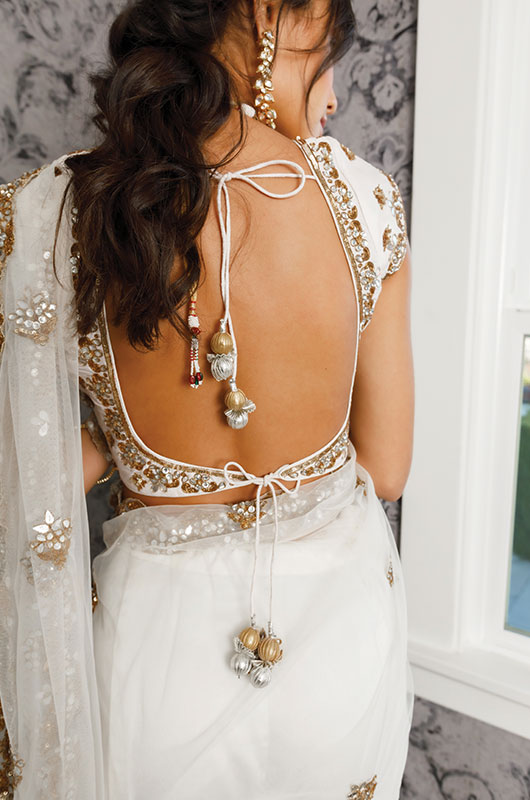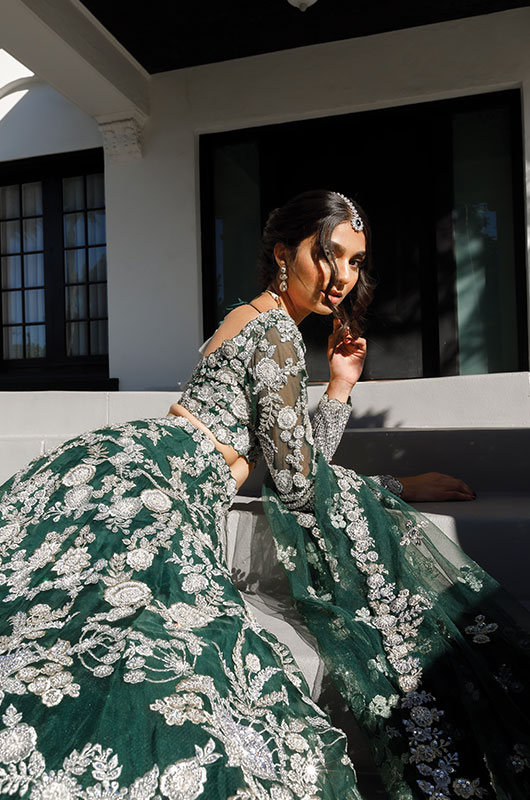 Beyond reimagining South Asian special occasion attire, Aisha aims to introduce talented Indian designers to U.S. consumers and to innovate customers' shopping experience with technology and exceptional customer service. She has also partnered with Saheli Women, a non-profit financially empowering women in rural Rajasthan, India, by carrying their ethical and sustainable fashion on shopkynah.com. Aisha's desire, above all, is to serve and represent South Asian women and inspire them to pursue their dreams.
"For the women of style, substance, and passion."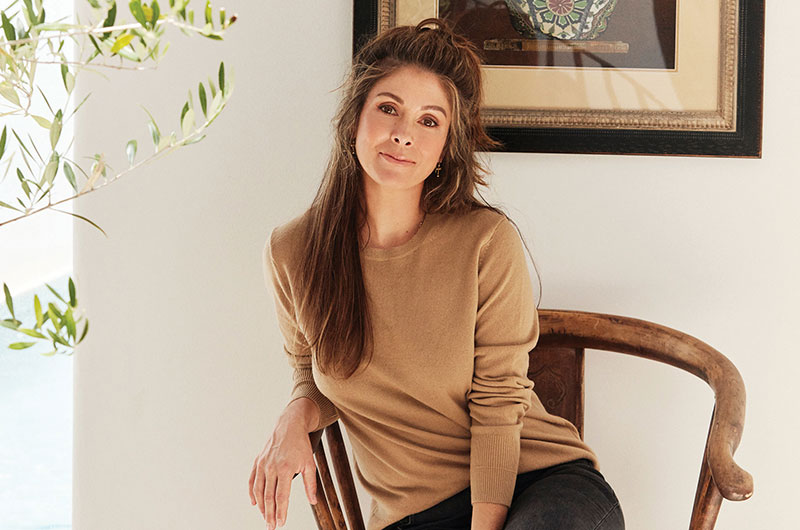 After a long search for her wedding dress, Megan Ziems founded Grace Loves Lace in 2010, setting out to create her own variety of wedding gowns. Megan is not only proud of the brand she and her team built, but also the values they stand for.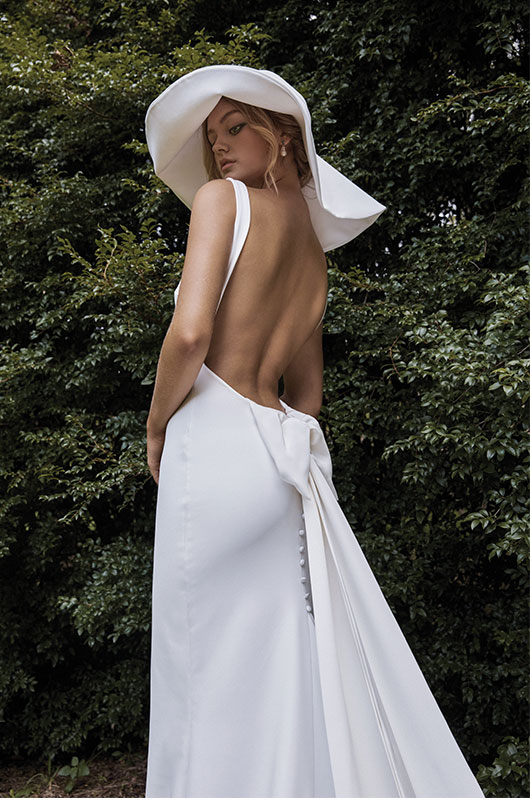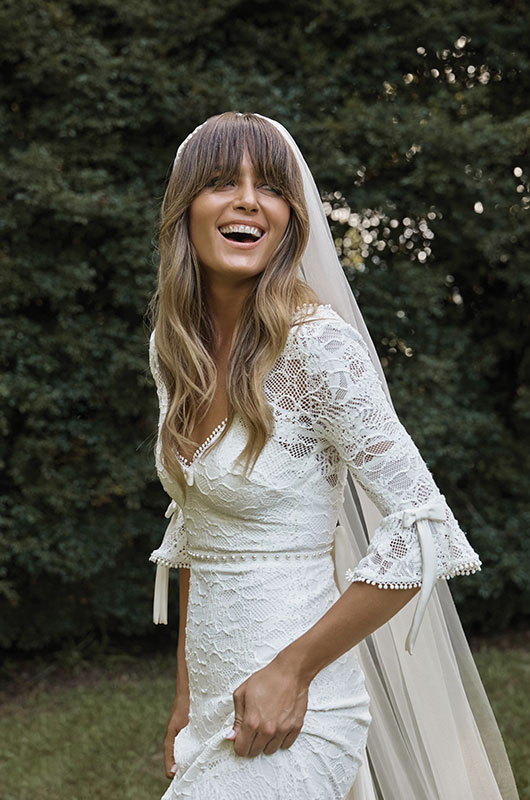 The women Megan designs for are at the core of everything she creates. Megan believes that the Grace Woman is captivating, effortlessly sophisticated, and authentic. Knowing exactly what inspires her, the Grace woman wants both a beautiful, ethically-made dress that is equally luxurious and comfortable so that she can dance the night away in style.
Megan's passion for music, poetry, and nature is what sparked her inspiration for her Elysian collection, an ethereal and romantic collection that embraces moments of silence and stillness. The current year has not been easy for anyone, which is why she wanted to create a collection that would speak to the strong and passionate brides of 2020 and 2021.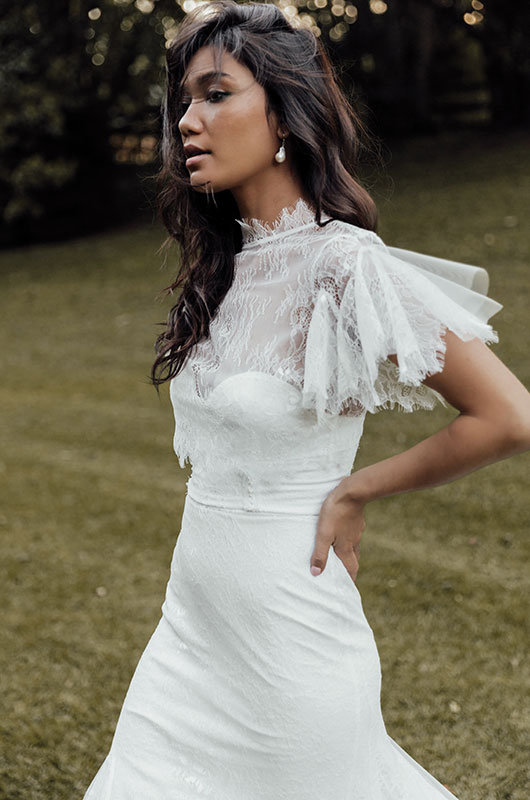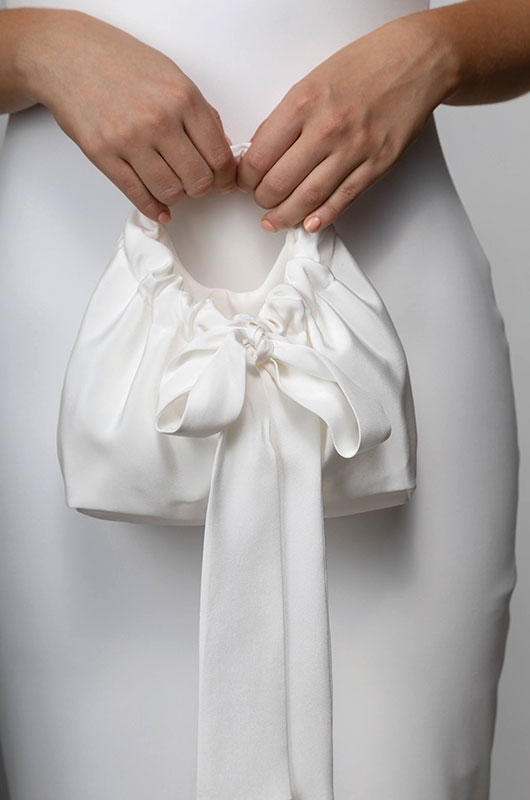 The Grace team quality checks every single gown in their studio, caring for their product from start to finish. All of their handcrafted gowns are made at their sunlit bridal headquarters in Burleigh Heads, Australia, by local artisans who love what they do.
You can find Grace Loves Lace exclusively on their website and in their soon-to-be thirteen international showrooms. Their incredible 24/7 online stylist team communicates with brides online, by phone, or through a scheduled virtual appointment that walks you through each gown's unique design and fit.
Displaying the wide range of fashions available to every bride on her wedding day, these five emerging and innovative female bridal designers demonstrate how personal your wedding dress shopping experience can be. Especially during Women's History Month, consider supporting women-owned businesses who are equally passionate about uplifting other women as they are their designs. Imagine how dazzling you'll look and feel in a wedding dress crafted with a mission that reinforces the love you're celebrating.
Images provided by | Cynthia Grafton-Holt (headshot): Gyan Gurung Photography | Cynthia Grafton-Holt (designs): Courtesy of Cynthia Grafton-Holt| Love Lives Here (headshot): Dana Dufek | Love Lives Here (designs): L Aliza Baran | WONÁ Concept: Courtesy of WONÁ Concept | Kynah Designs: Mia Bokhari | Grace Loves Lace: Pierre Toussant