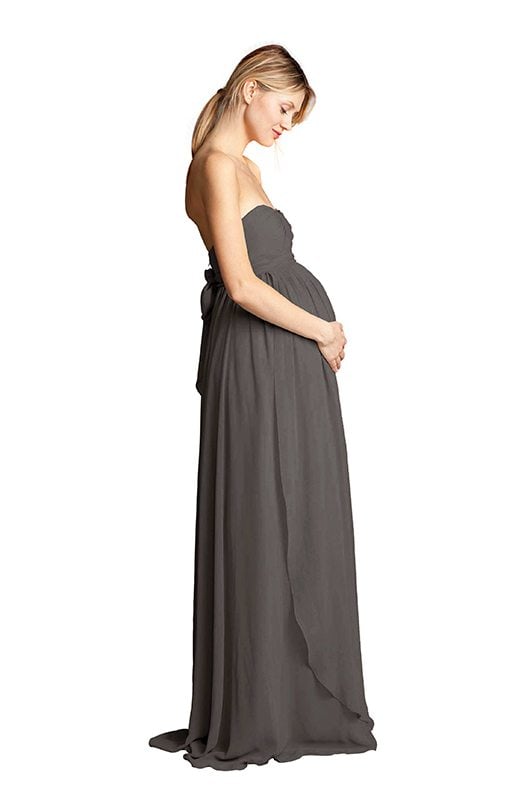 Southern Brides, check this out! Vow To Be Chic has launched a brand new maternity bridesmaid gown, Cerise! Similar to their popular gowns Annabelle and Aidan, this look by Jenny Yoo helps expecting bridesmaids feel just as glam. Available in an array of colors, the Cerise gown is made of chiffon with an A-line skirt that allows for plenty of room. This strapless piece can be transformed into 15 different looks thanks to the chiffon panels in the front and back.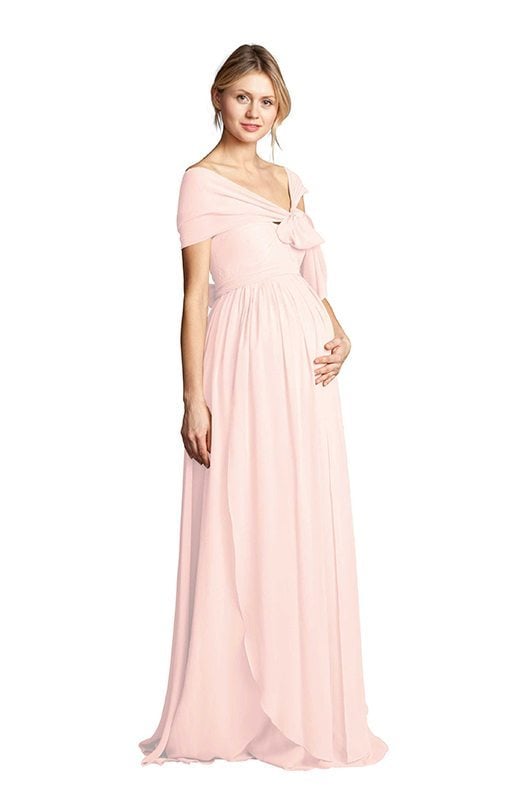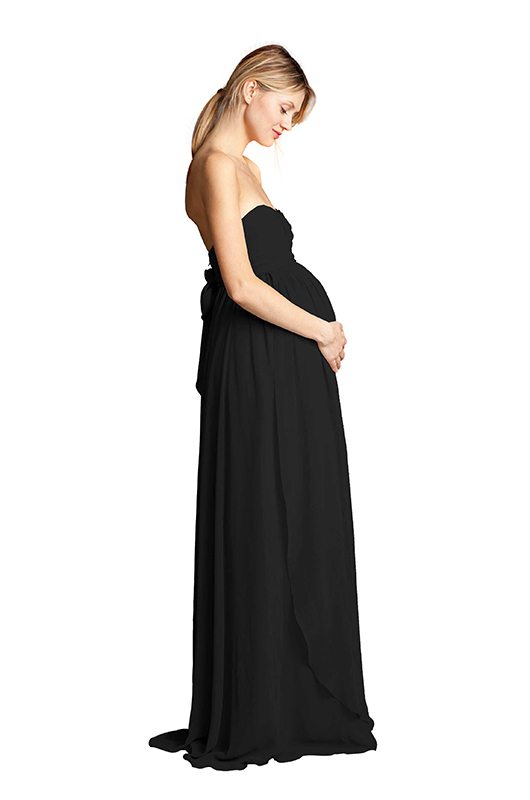 We asked Vow To Be Chic creator Kelsey Doorey her thoughts on the new line and advice for bridesmaids:
Vow To Be Chic is revolutionary for bridal parties who don't want to spend a fortune on a bridesmaids dresses, and this line is perfect for pregnant bridesmaids! Why do you think this is an important piece of your business? We believe that all women want to look and feel beautiful, including those who are expecting. For the first time ever, pregnant bridesmaids can look just as glamorous as the rest of the bridal party — and they don't have to spend a fortune on a dress they will only wear once. We saw a need in the marketplace and were uniquely positioned to fill it. We can't wait to see how radiant real Vow bridesmaids look in this beautiful dress.
Which color of the Cerise dress is your personal favorite? Dusty Blue!
How did you get the idea for Vow To Be Chic in the first place? I actually had an AH-HA moment, after multiple roles as a bridesmaid, I thought how easy groomsmen had it when renting tuxes for weddings and there was nothing like that for women! I couldn't believe that men had been outsmarting women for decades by renting tuxes while women purchased expensive dresses that they only wore once. I knew something had to change. Someone needed to solve the '27 Dresses' problem.
Number one piece of advice to bridesmaids? To take the bride aside at some point on her wedding day to pause and cherish the moment since the day flies by too fast.