A romantic vineyard invites guests into the luxurious Del Monaco Winery. Inside the winery's Mediterranean-inspired villa rests a grand staircase, where with an elegant tilt of her chin, a bride captures the attention of her guests as she descends into the ballroom. She dazzles in a Couture by Tess Bridal gown, crafted by a designer who works with a variety of body types and who has real, one-on-one experience designing for plus size brides. Rather than selling dresses designed for smaller frames in larger sizes, Couture by Tess Bridal designs plus size couture wedding gowns made specifically for plus size body types and making every bride a modern Cinderella at a ceremony she'll never forget.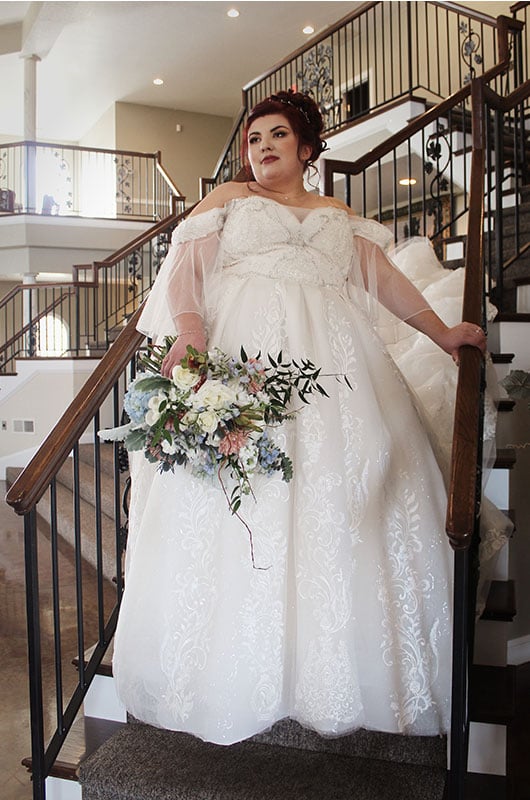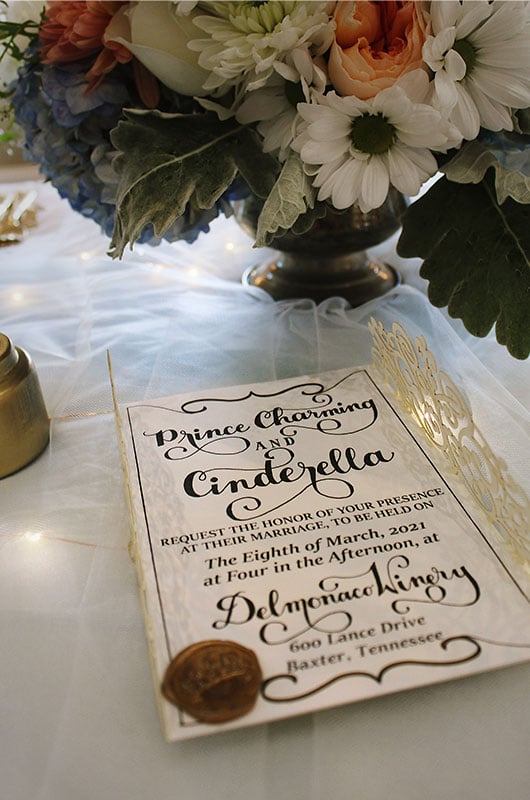 Carefully placed lace accentuates the bride in this unique design, a stunning example of Couture by Tess Bridal's high fashion couture made intentionally for plus size brides. The balance of rich lace and delicate tulle sing in this gown's warm ivory color that complements the bride's skin tone and creates a soft feminine look. A strong, quality corset provides structure and support while creating the flattering waist a plus size bride desires. When wearing this ball gown, every plus size bride exudes poise and confidence like a royal. 
Borden Jewelers styled the bride with an intricate engagement ring from their lovely Pandora line. A matching pendant necklace and crystal bracelet complete her regal look.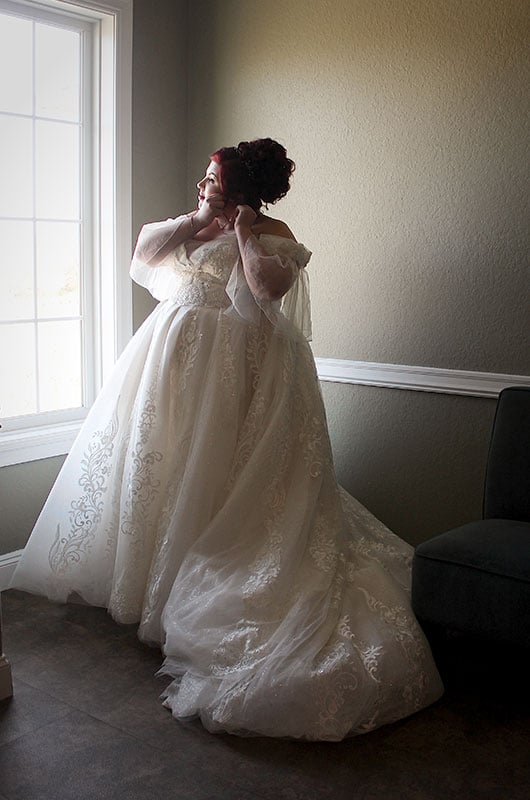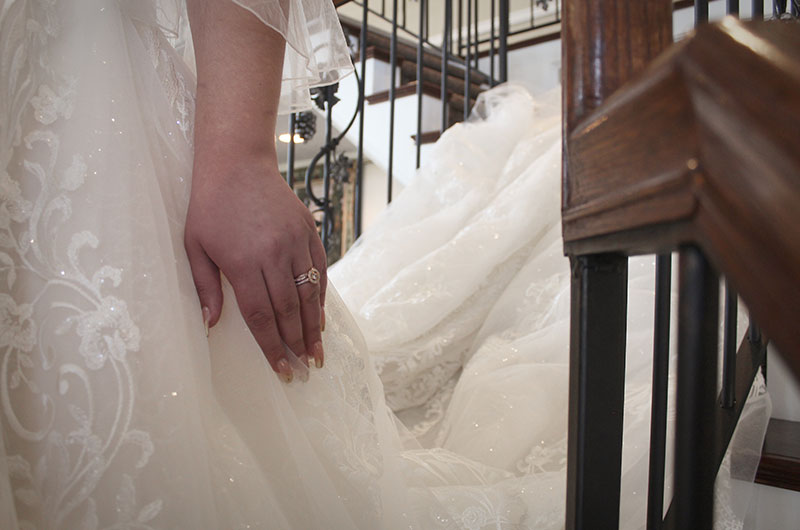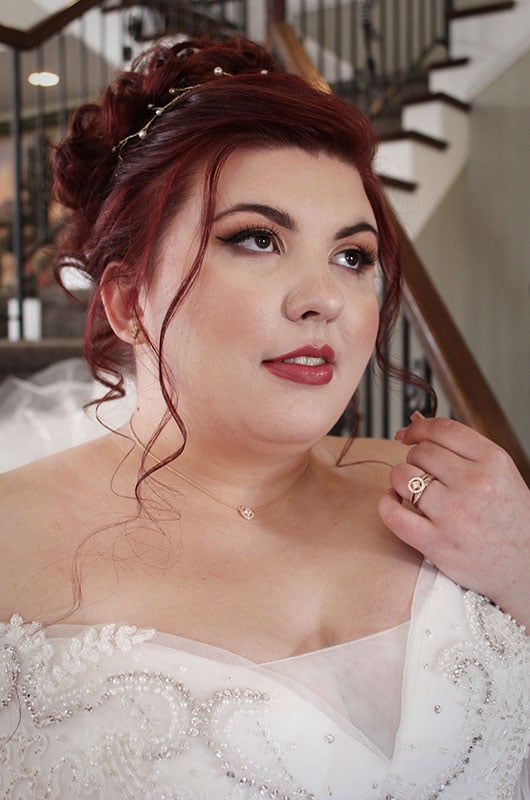 Madeleine Brummitt with La Vie en Rose Beauty & Consulting is a true makeup artist, whose attention to detail created a dramatic cat eye and classy neutral lip for the bride, while Jenn Webb, the Updo Queen, styled this bride's long auburn locks into cascading curls that framed her face in a relaxed yet elegant updo.
Dreamy videography by William Boggs Photography used slow motion to illuminate the shoot's twinkling lights and glittering accents and immortalize moments that pass all too quickly on the day of a wedding. Capturing the angles of this Cinderella with the ease, Carrie Thompson with Porchlight Design Co. demonstrated her expertise photographing brides of all body types. Carrie was not only this shoot's photographer, but also its calligrapher, adorning each table with invitations that gave guests the royal treatment.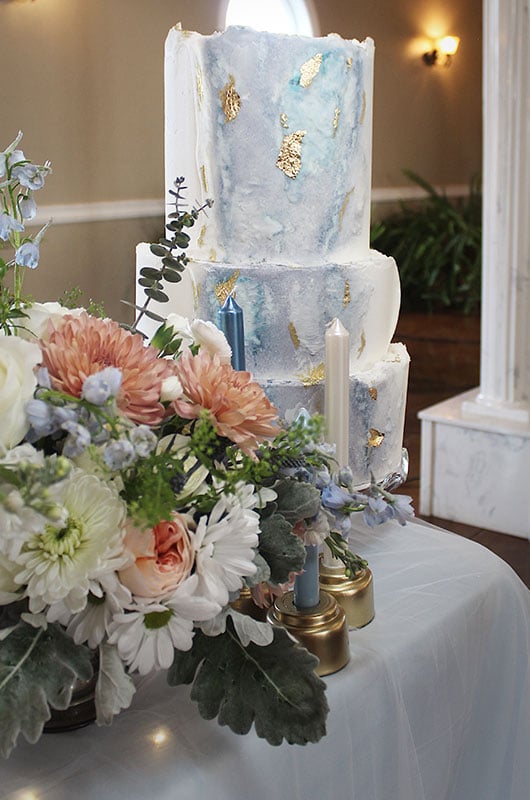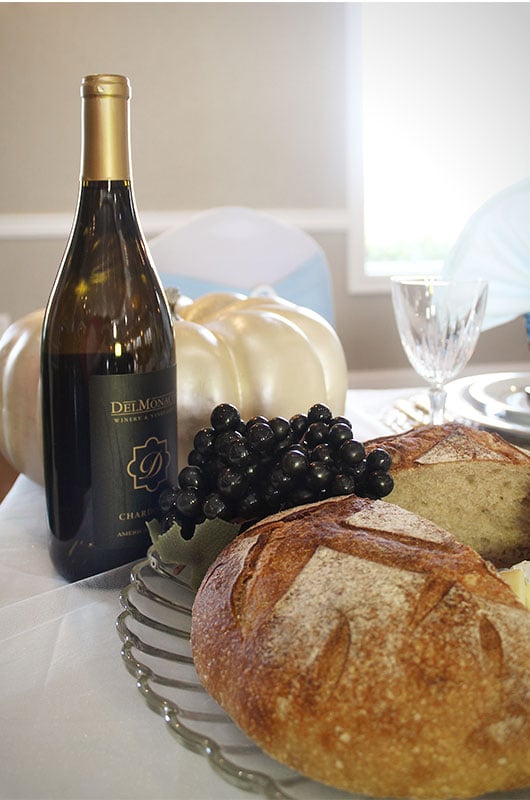 Alchemist Floral Design's arrangements provided whimsical pastel centerpieces that added a lively element to each royal table setting. A P-Dilly's Cupcakes minimalist cake, frosted with decadent buttercream and adorned with watercolor accents and flecks of gold, created an attention-grabbing regal treat at the reception. Meg's Bread, specializing in artisan breads and pastries, created an irrisistible bread plate of loaves and crescents complemented by sumptuous preserves and cheeses.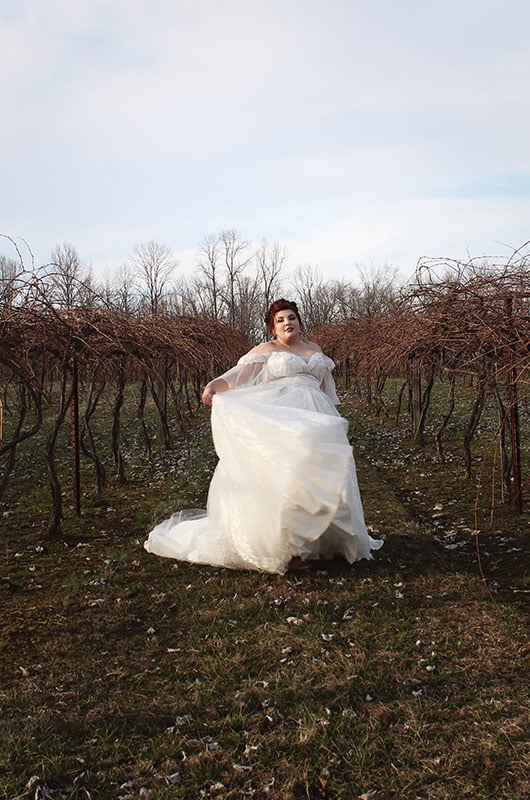 After the reception, the bride twirled around the vineyard, showing off her stunning Couture by Tess Bridal gown. This styled shoot, filled with delicious accoutrements and regal styling all expertly coordinated by Madison Merrifield, augment the beauty of Couture by Tess Bridal's plus size couture wedding gowns made especially to flatter the brides who will wear them and to make every bride's Cinderella-inspired wedding possible.