By now, we all know Iggy Azalea is engaged to, Lakers player, Nick Young. In case you're like me and have been living under a rock, after dating since 2013, Young popped the question at his 30th birthday party earlier this summer. The internet has exploded with pictures of her 500 thousand dollar ring (wait, what?!) and rumors of dresses. It's hard to imagine Iggy in anything other than her usual eccentric, colorful style. So what is the hip-hop star going to wear on her wedding day? CLD Style House had four of their clients sketch what they imagine as her dream wedding dress. I'll be the first to say, these have I-G-G-Y written all over them.
This first dress is designed by Galia Lahav. You can check her out at www.GaliaLahav.com and on Instagram @GaliaLahav.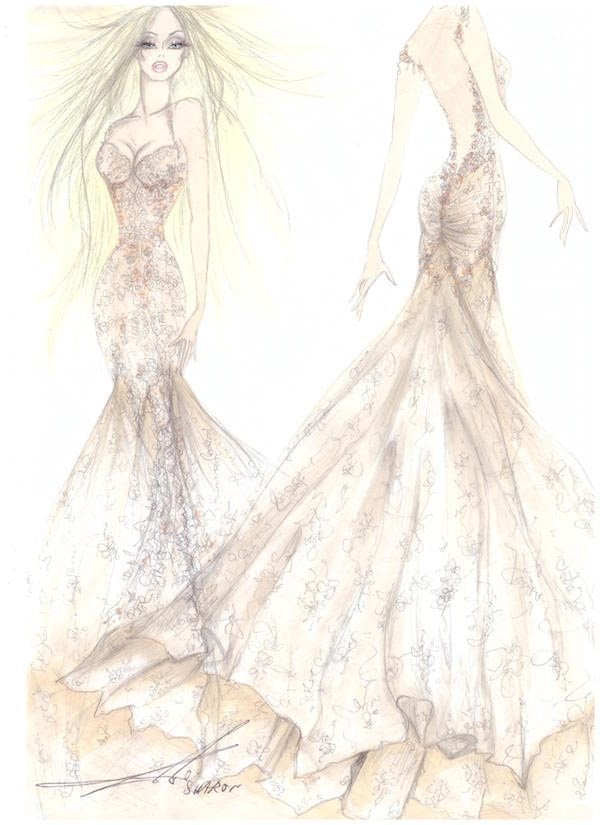 "We anticipate that Iggy will want to showcase her beautiful figure so this fitted gown with a sexy low-back is the perfect look to do just that for her. It may not be a look for the traditional bride but Iggy can without a doubt pull up off!" -Galia
Next up we have a unique Gemy Maalouf dress. You can find her at www.GemyMaalouf.com and on insta at @GemyMallouf!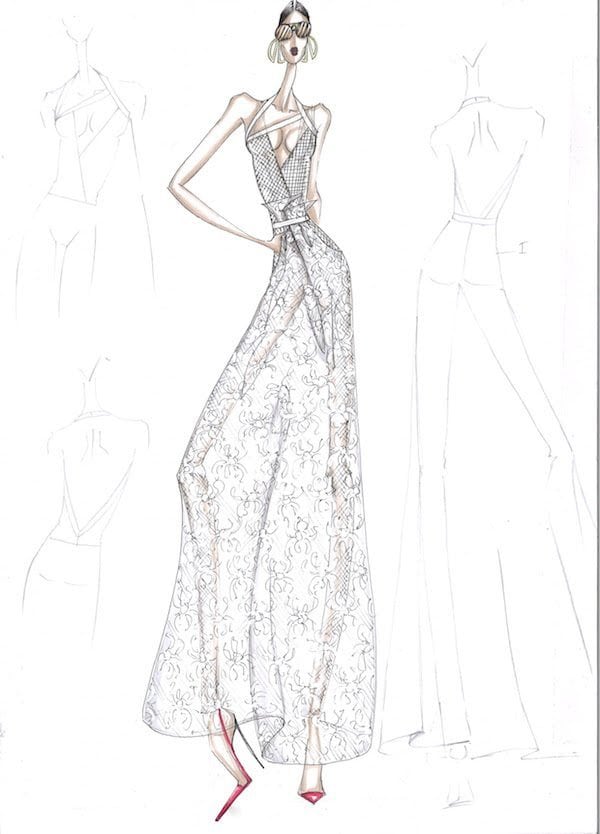 "Iggy is known for her bold style and we hope that on her wedding day, she chooses to display that! Our design puts her edgy look on full display in the most non-traditional way that makes perfect sense for someone with such an enigmatic personality!" – Gemy
Kelly Faetanini designed this stunning classic gown! You can find her other creations at www.KellyFaetanini.com and on her instagram, @KellyFaetanini.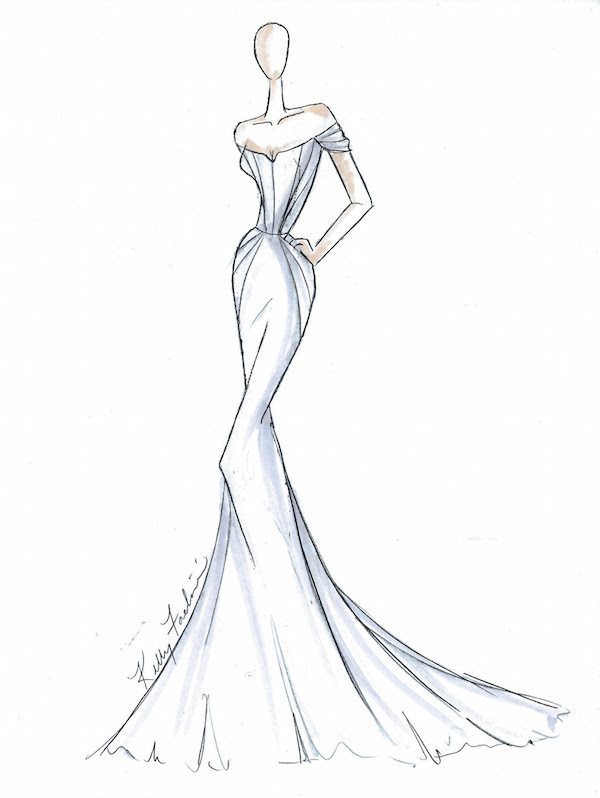 "I created this dramatic fit and flare gown with french alencon lace apliques on a swiss tulle bodice to accentuate Iggy's curves. Though a bit more classic than what Iggy is known for, I think this is a perfect balance of sexy and stylish for her walk down the aisle!" – Kelly
Last up, this intricate dress was designed by Winnie Chlomin! She can be found at www.winniecouture.com and on insta @winniecouture!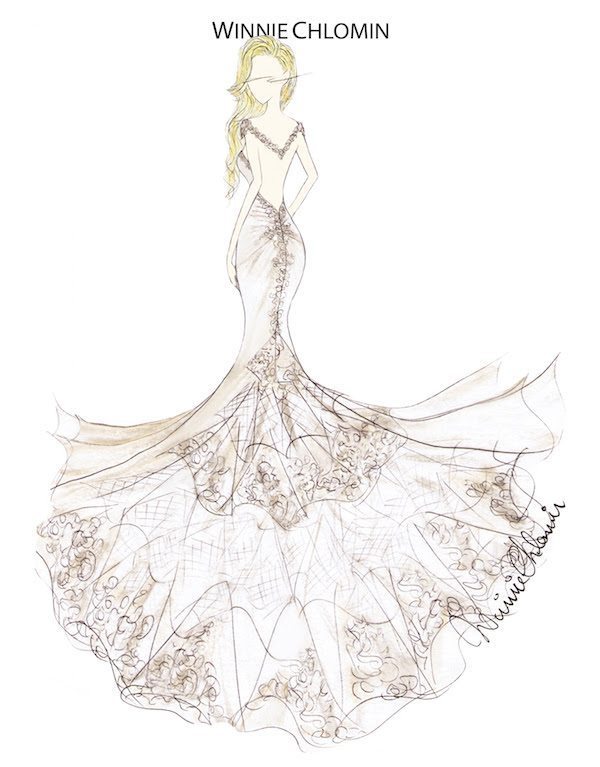 "Iggy never ceases to make a strong sartorial statement on the red carpet. We chose an extravagant yet romantic design for her upcoming wedding to Nick Young. A daring silhouette with tiers of crochet lace, our Aussie beauty will no doubt look radiant on her special day." – Winnie