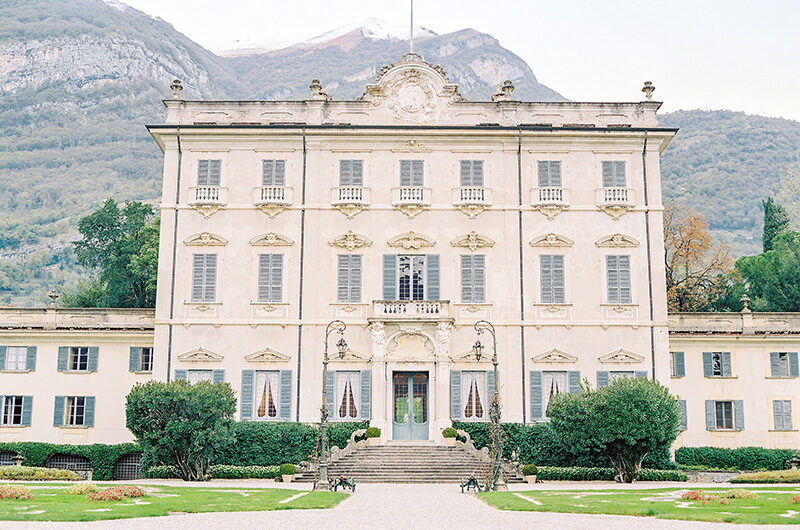 The allure of Lake Como is evident with its stunning villas, cerulean waters, magnificent gardens, and mysterious magical sunlight. It is an otherworldly experience when surrounded by endless breathtaking beauty. The enchanting Villa Sola Cabiati, built in the 16th century, is the epitome of romance. It was once a property of the Serbelloni family, is of neoclassical style and houses six spectacular suites.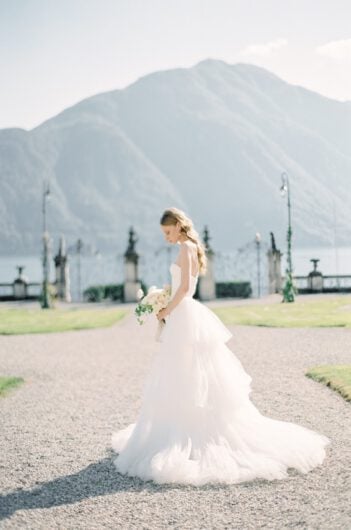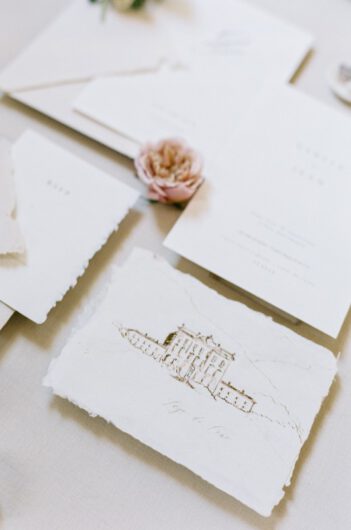 This private villa makes for a one-of-a-kind wedding destination. Upon entrance, heavenly frescoes by the Tiepolo school surround and cover the walls and the ceilings. Embellished stucco with intricate designs borders the various fresco paintings and adorns the walls. There is plenty of antique furniture, glass chandeliers, and decorative elements such as mirrors, vases, and incredible candle holders. Those pieces, alongside the landscape's vibrant blues and greens, contribute to the Italian splendor of Villa Sola Cabiati.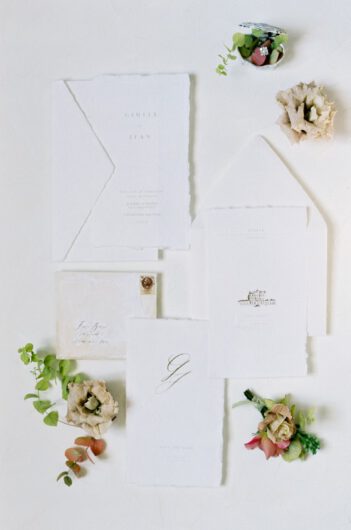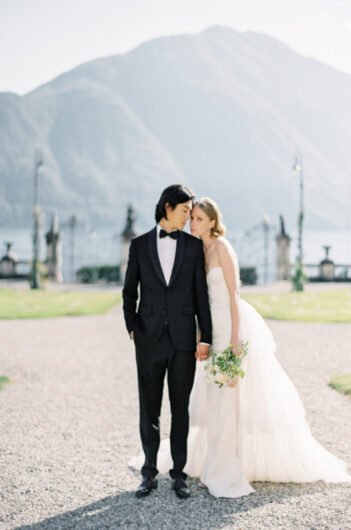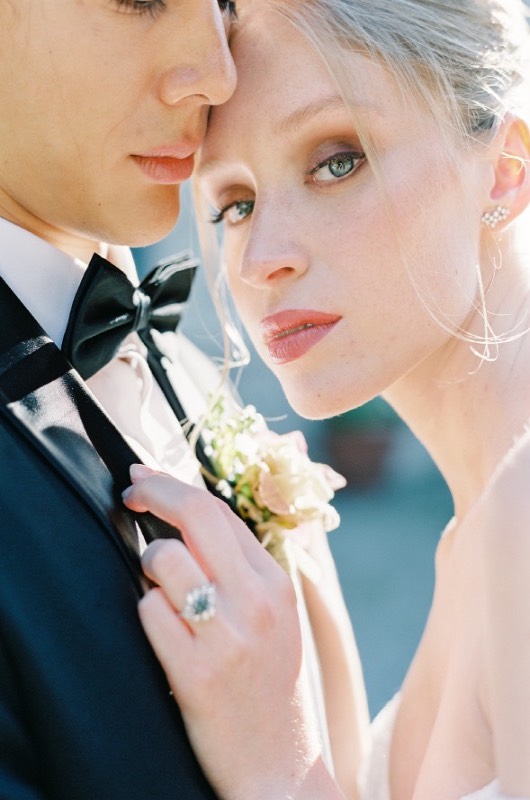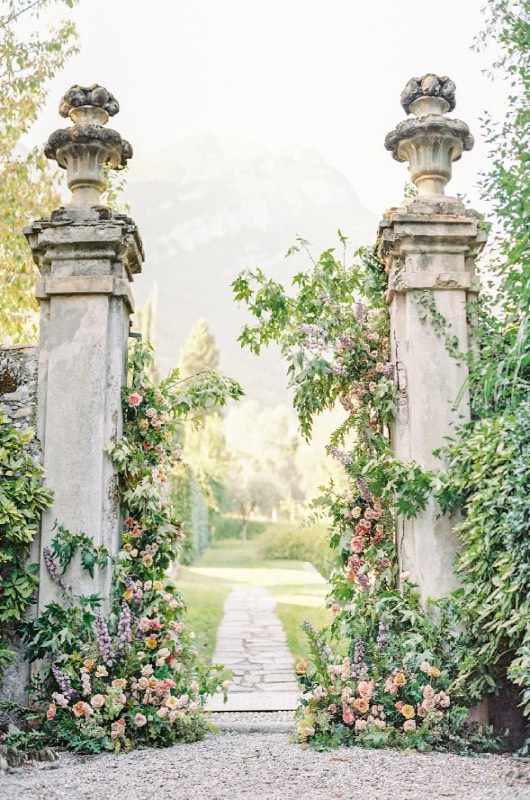 The light of the sun shines on the bride, capturing the time she has to herself, showcasing the jewelry and silhouette of the dress. The tasteful simplicity of the styled wedding attire creates a soft contrast with the richness of this venue. It also lends a classic feeling to the already historic venue. The pastel pink, yellow, and orange floral arrangements bring out the colors in the frescoes all over the villa. This aesthetic creates an overall harmonious event for the bride and groom.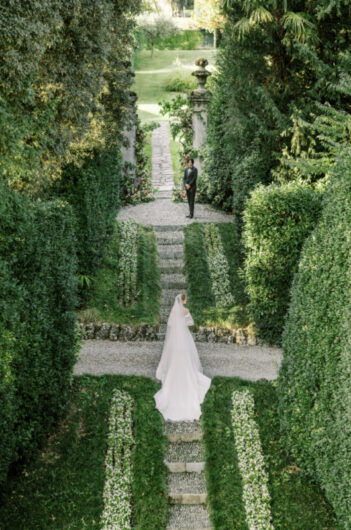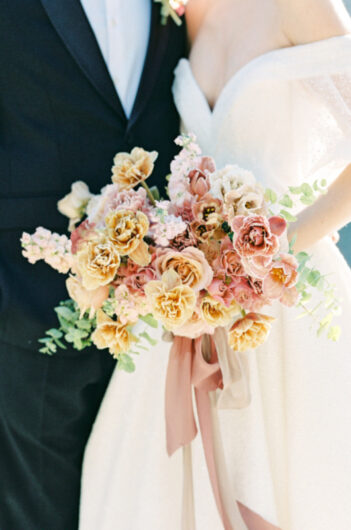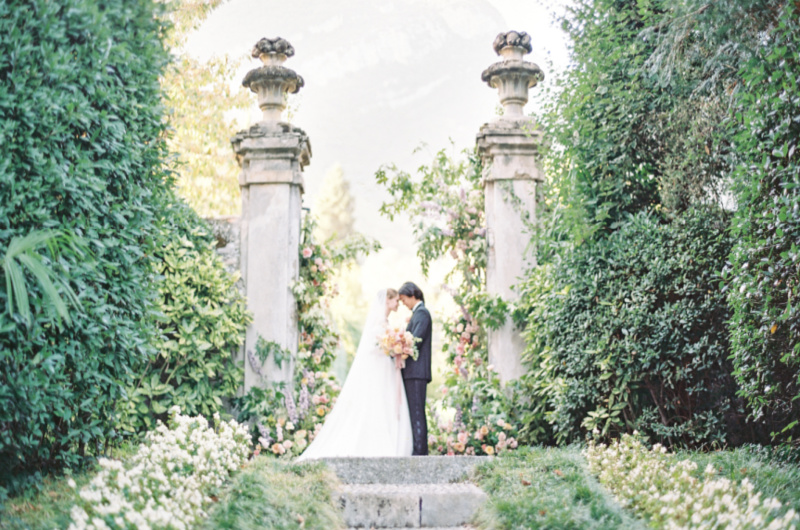 Photographer Amy Mulder shot this luxurious styled shoot in mid-afternoon, with the sun still high and full for optimal lighting. "The full sun lends an inimitable dreamy feel to the photos and breathes life into them, illuminating the images with a unique je ne sais quoi, that's integral to the way I photograph," shares Mulder. Adding, "Storytelling through my photography is so important for me, as is the ability to evoke feelings from the viewers. This couple, relaxed and at ease, portrays the peacefulness of their company and that nothing is more important."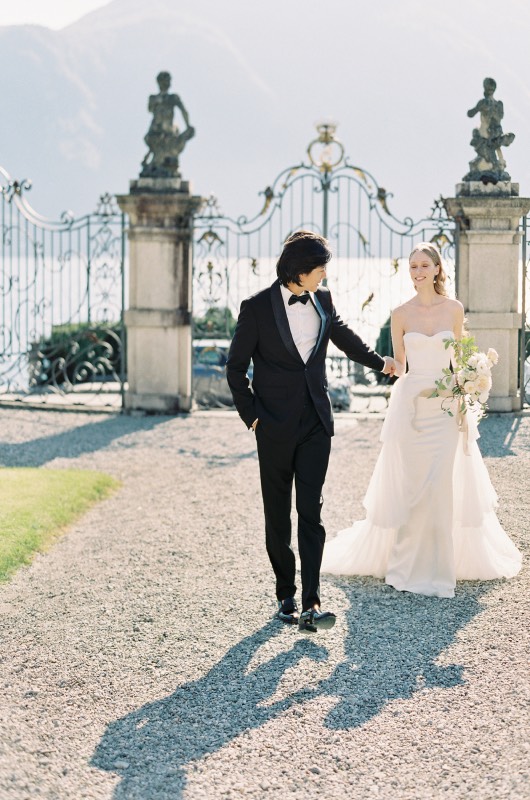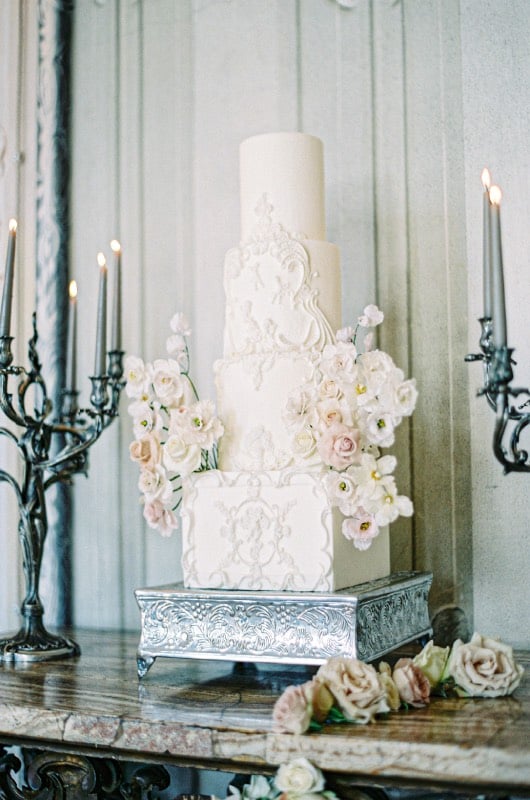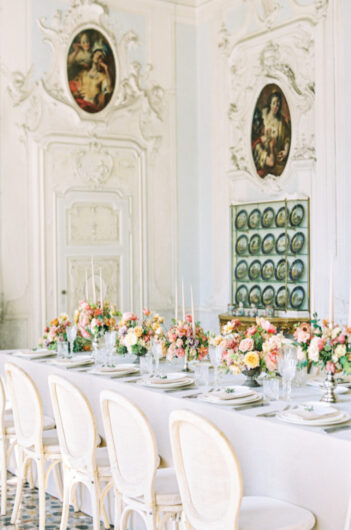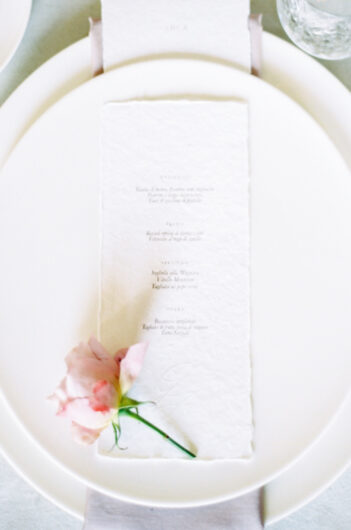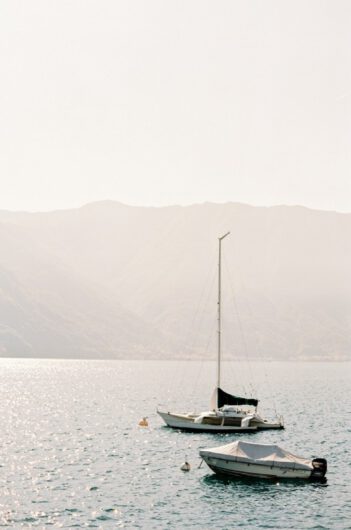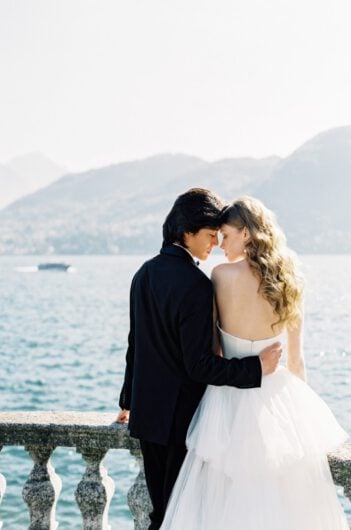 photographer: Amy Mulder | host: The Seasons Workshops | venue: Villa Sola Cabiati | coordinator: Before the Moon| designer & stylist: Federica Beni | florist: Floraison | cake: MonAnnie | gown: Eva Lendel | veil: Noon on the Moon | rings: Maison Artaner Pairs | earrings: Amélie George | men's shoes: Gianbatti Stagarofalom | hair & makeup: Alessandro Mancino | lace styling mat: Olive and Oak | silk ribbons: Silk & Willow | papers: Acqua & Ink | table, chairs, & linens: Sofi Design | models: 4upper