As a bride, determining a dreamy look for your big day that embodies your personality may be challenging, but consider trying these
four staple looks that could be key to finding your bridal style.
With a bit of help, you'll be able to find just what you're envisioning, fashion-wise, for each moment of your special celebration.
Make A Statement
Find the style that makes you feel beautiful. Whether it be a plunging sweetheart neckline with lace motifs, a strapless layered tulle dress, or a floral lace bow on the back, find the look that brings out the beauty in you. Discover a style that exemplifies your authentic self inside and out.
​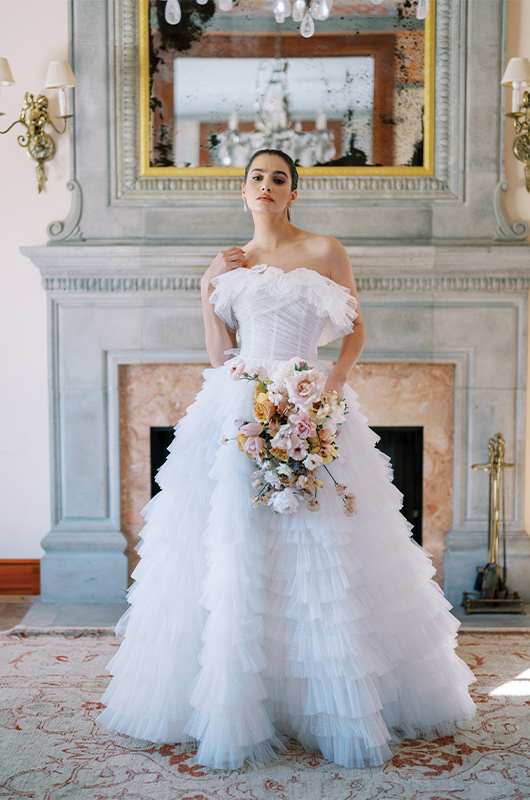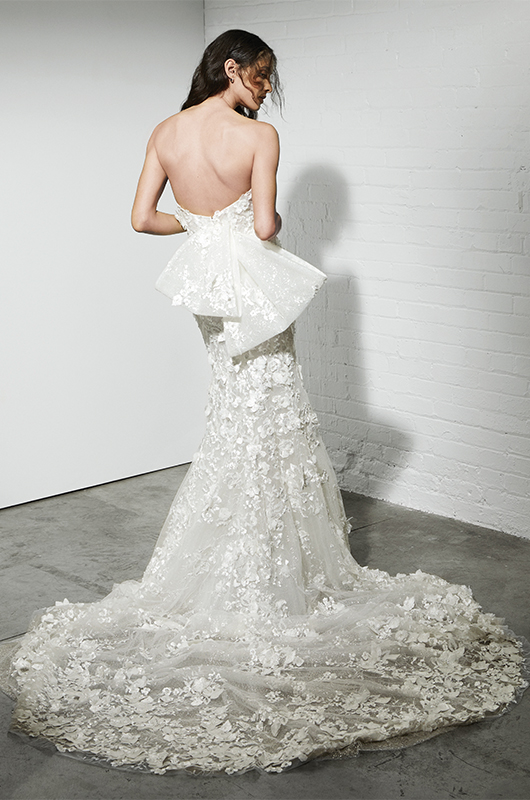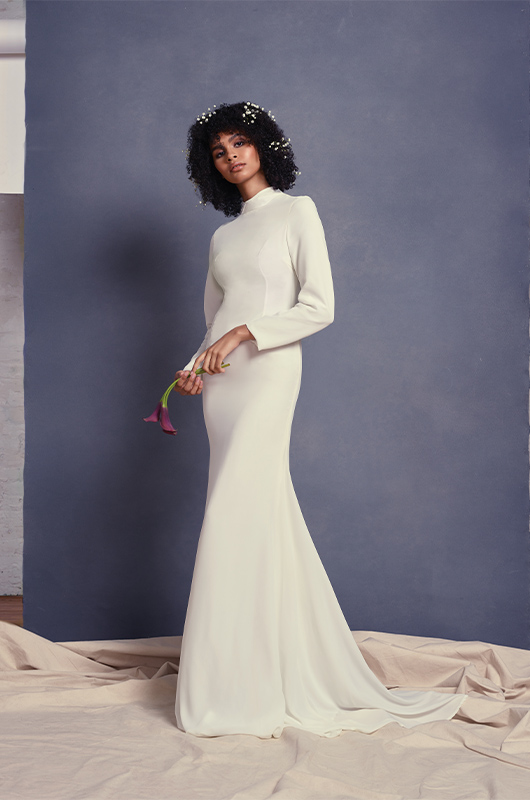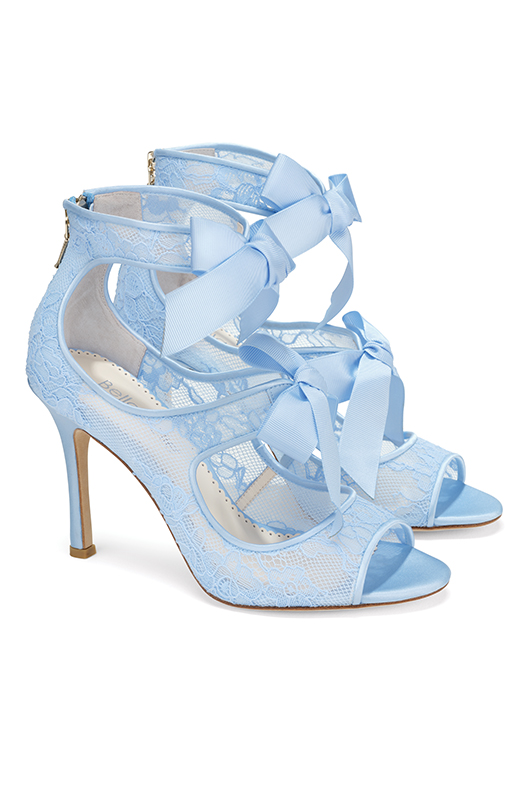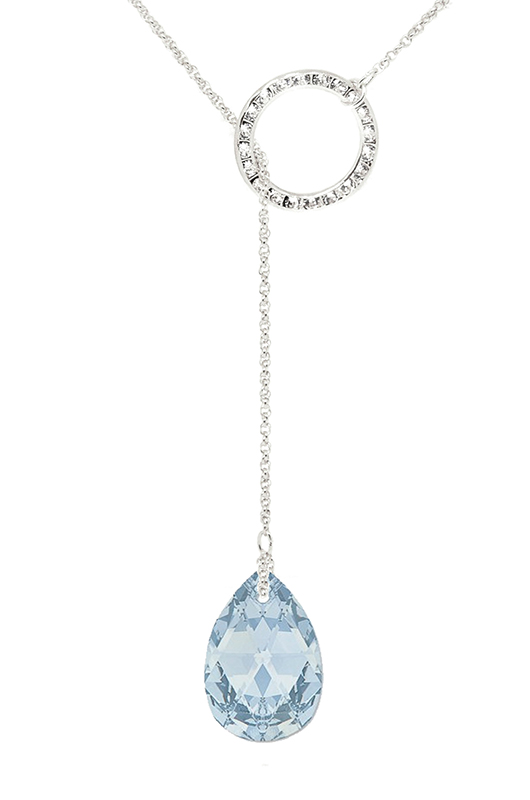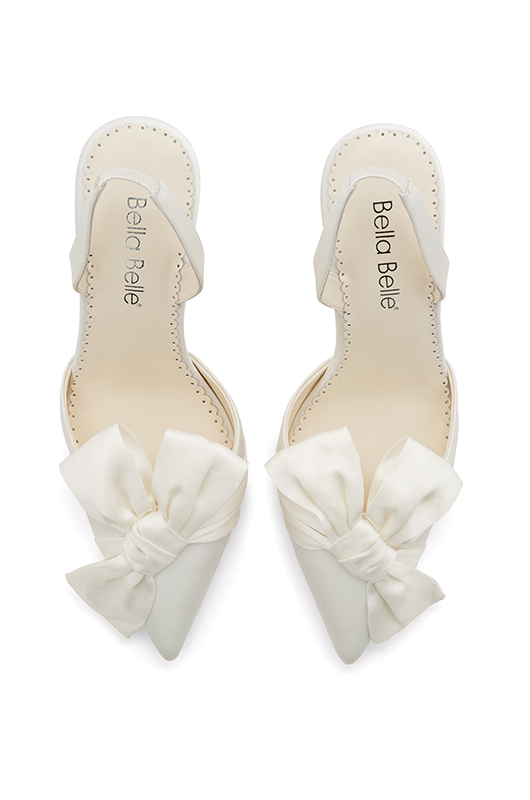 Stepping Into Bridgerton
The hit Netflix series has been all the rage this wedding season, and empire-waist gowns, ruffled lace sleeves, and decadent jewels make Bridgerton attire a source of inspiration for modern brides. Embellishing the design with beaded flowers, pops of color, soft flowing fabrics, and intricate appliques will bring the Daphne out in your style.
​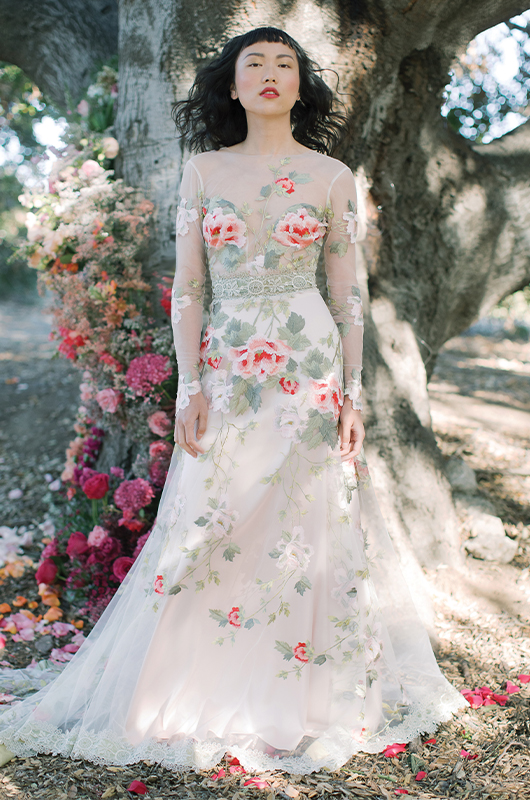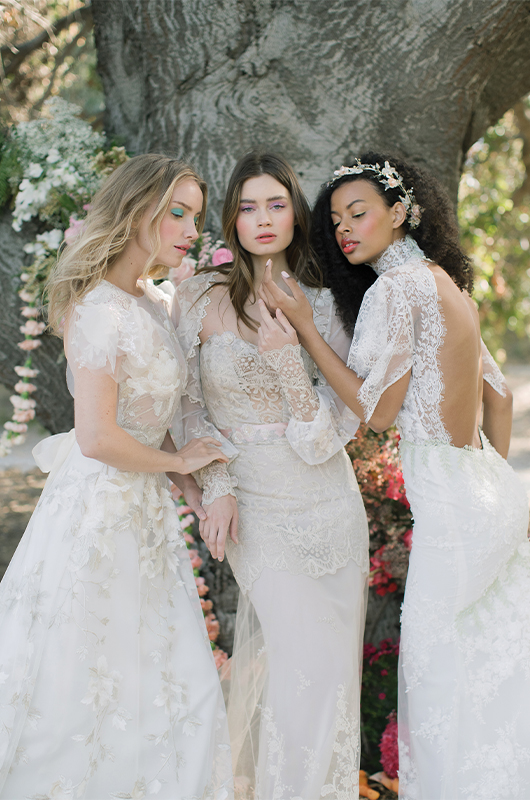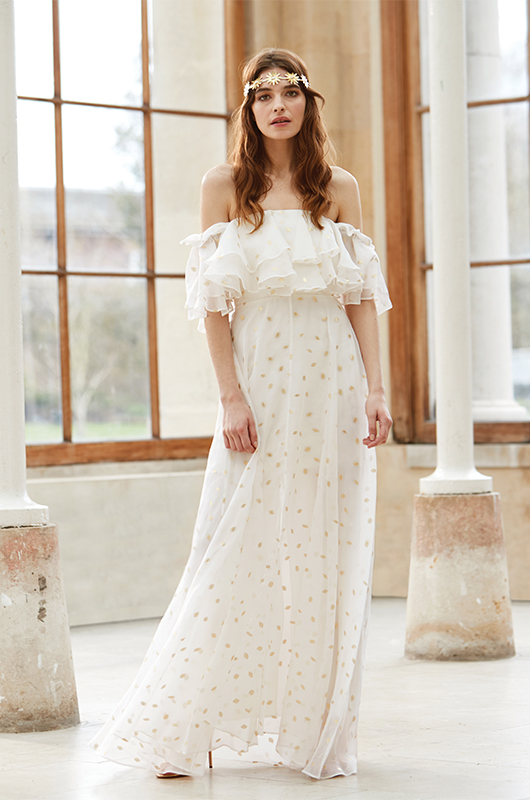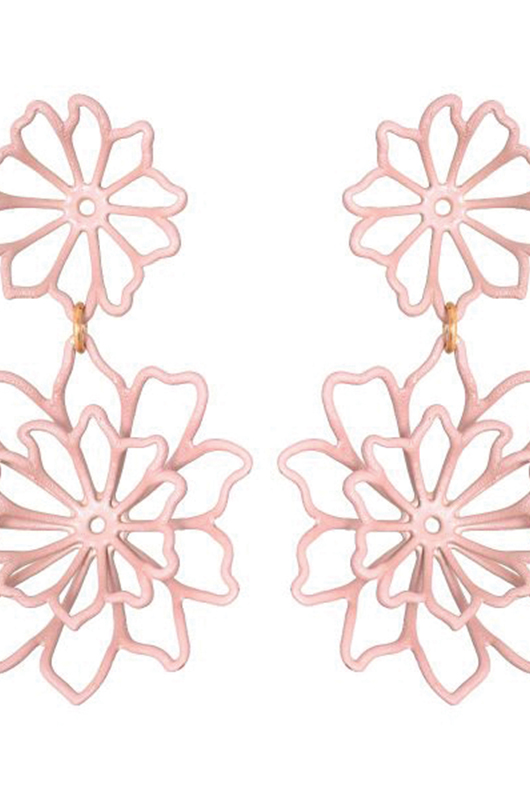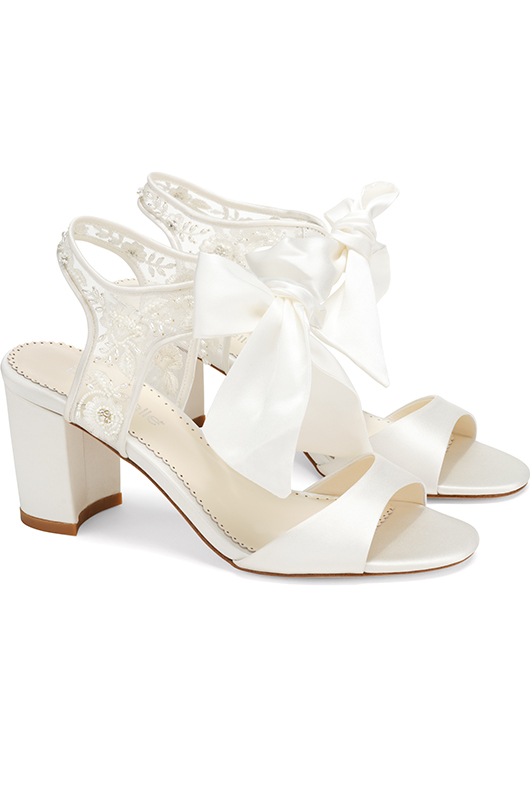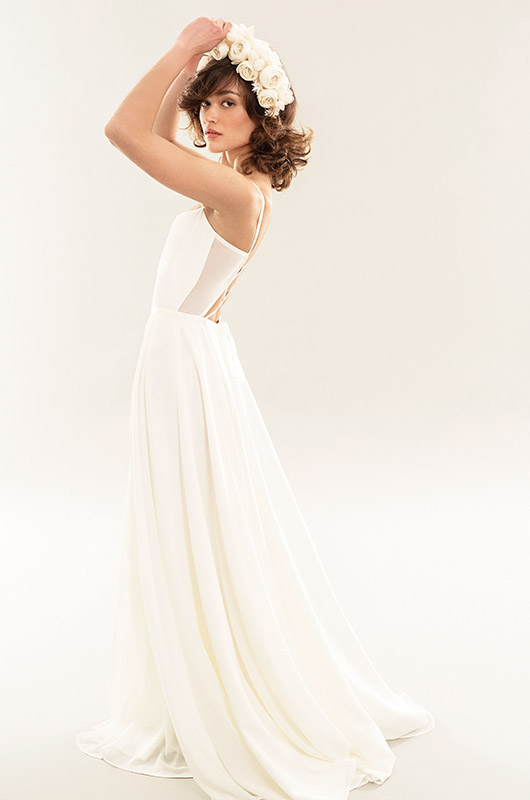 Blending Your Style
Separate sets are a perfect choice for any bride wanting to add a statement with versatility. Choosing a classic tailored pantsuit or a flirty top and skirt duo creates countless ways to mix and match pieces that are comfortable, flattering, and add a little bit of sass. These looks are also fabulous pieces to incorporate into your bridal shower or even your rehearsal dinner!
​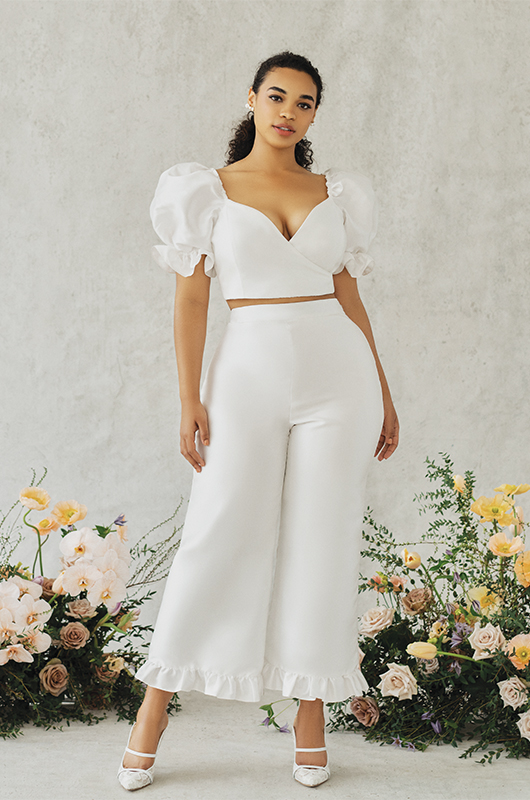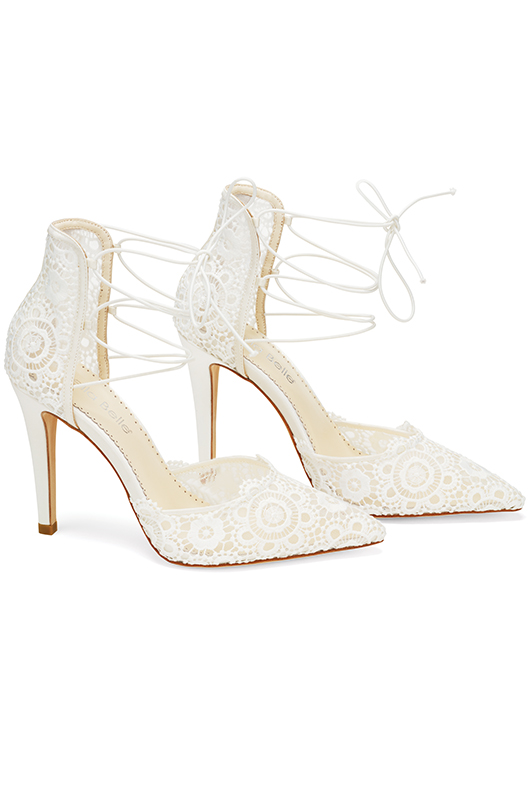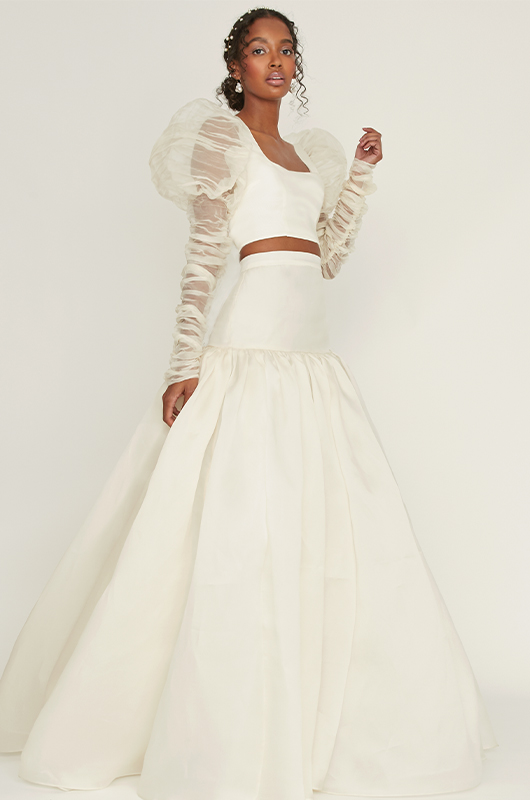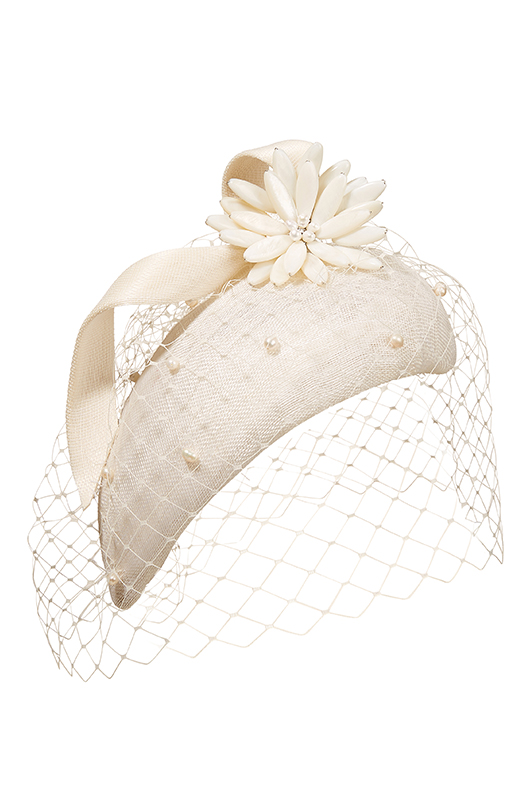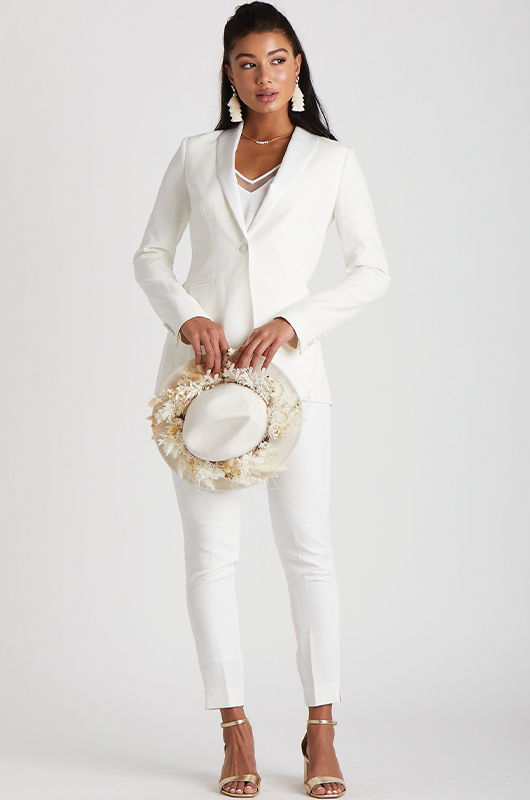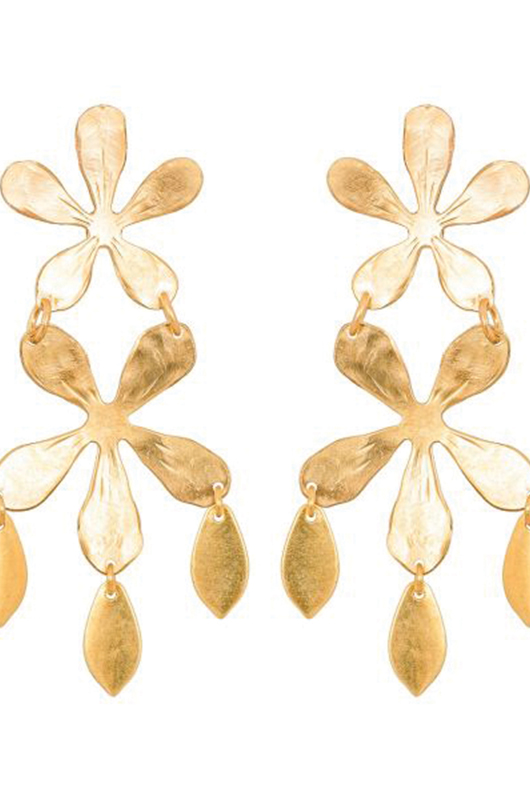 Little White Dress
A little white dress may be proportionally mini, but they are full of grand opportunities and a perfect alternative for all of your special occasions. Nothing says bold like a short dress with character that will display your style. Consider going short for your rehearsal dinner, reception after the ceremony, or for the perfect destination wedding. A little white dress would even add a fun flair to your bridal shower get-together!
​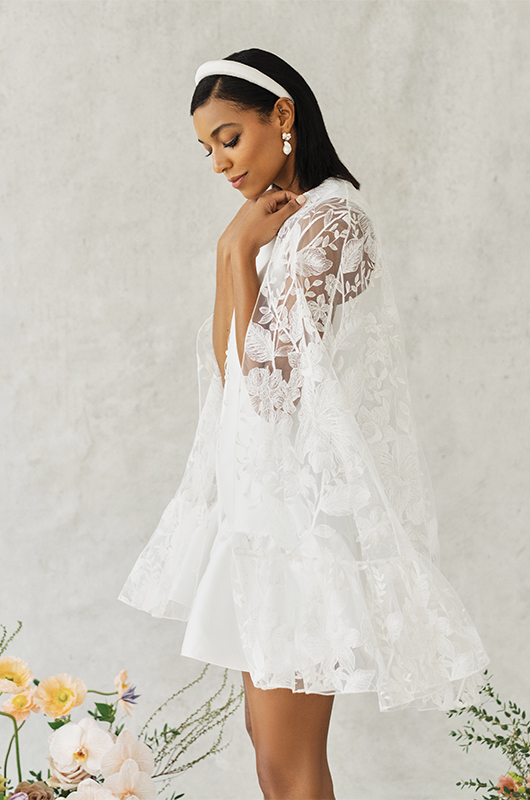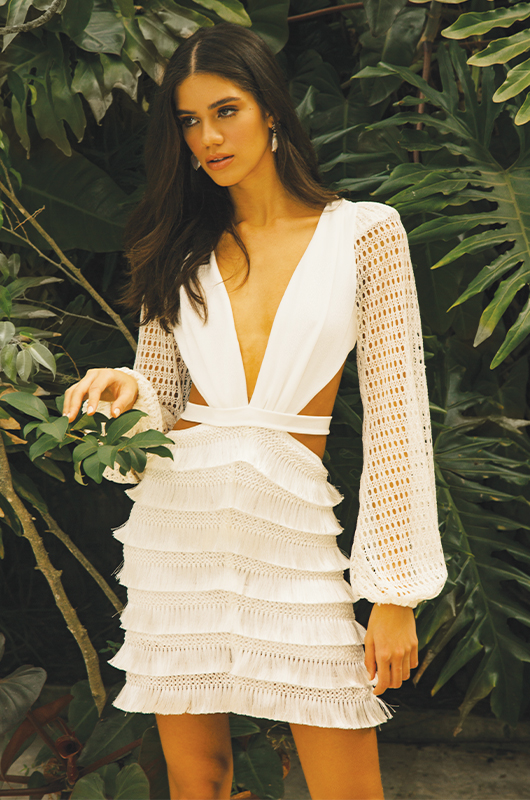 Cut-out Fringe Mini Dress: PatBo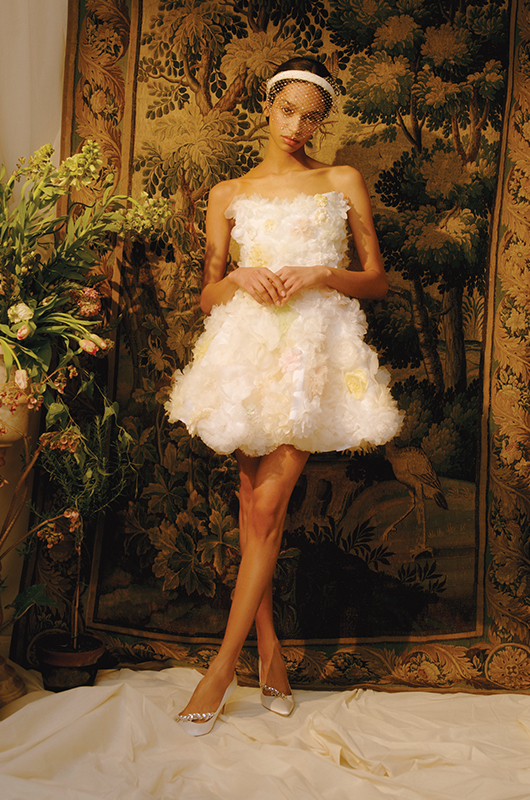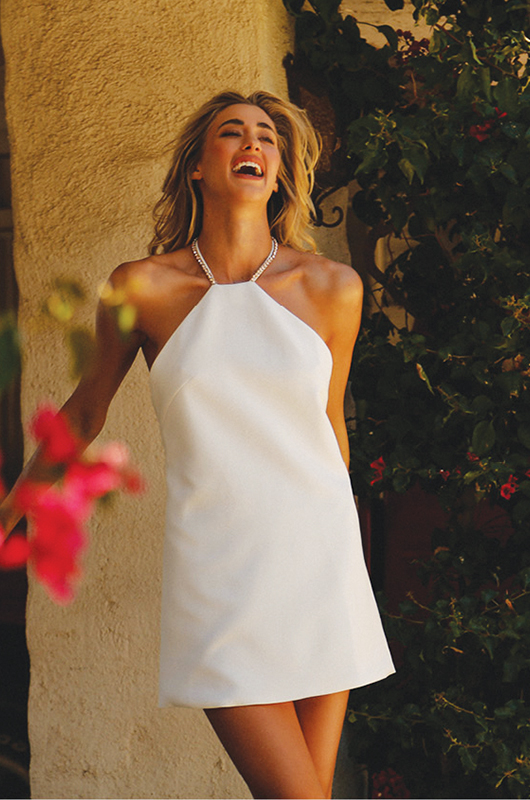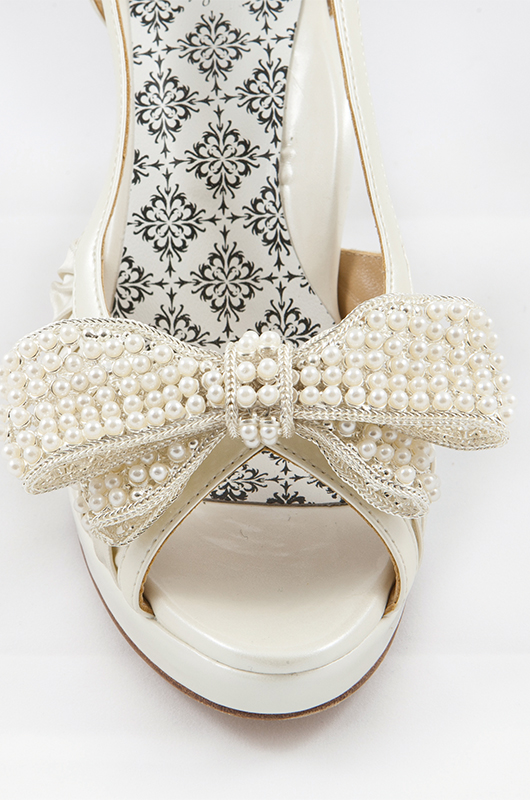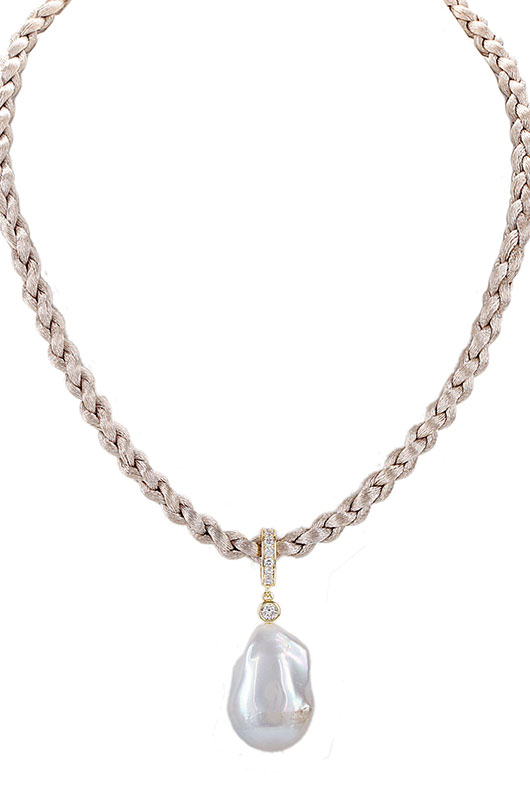 Gathering bits of inspiration here and there will help you settle on what you're imagining yourself dressed in at each celebration leading up to and including your wedding. These four staple looks could be key to finding your bridal style, and may even open your eyes to pieces that you'd never thought you'd be rocking on your big day.