{ From the Intern's Desk }
By: Bailey Heldmar
                     You're going to wear your engagement ring for the rest of your life, so it's important that you absolutely love it. While you've probably been eyeing women's rings for years and have a good idea of what you like and don't like, your boyfriend/fiancé is probably clueless. Clueless men are probably the reason behind the seemingly endless number of platinum and solitaire diamond engagement rings. They're simple, elegant, classic, and a safe bet for a man that's getting ready to pop the question.
These rings are beautiful, of course, but they might not be the best choice for a bride who has a distinctive personal style. Luckily for those brides, colored stones like emeralds, sapphires, and rubies are reappearing in engagement rings. Opals or pearls are perfectly preppy ring options, and a raw diamond is just the thing for an edgy, urban bride. Check out Kate Middleton's gorgeous sapphire and diamond ring if you're still unsure of the color trend. It will give you serious ring envy. Not everyone can marry a prince, but your engagement ring should make you feel like royalty.
Whether you're dreaming of an ornate antique ring or something more modern, it has never been easier to find the perfect engagement ring. Stores and websites are popping up that specialize in one-of-kind, vintage, and unique rings. If a proposal is in your future, here are some of our favorite sites for antique and non-traditional engagement rings.
If you love all things vintage, Trumpet and Horn has a gorgeous collection of antique rings: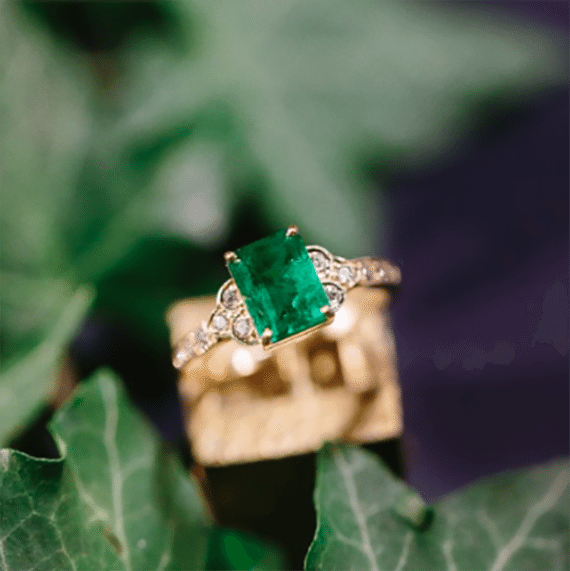 Stone Fox Bride is a great shop for more modern ring styles (be sure to check out the raw diamonds):
Stone Fox Bride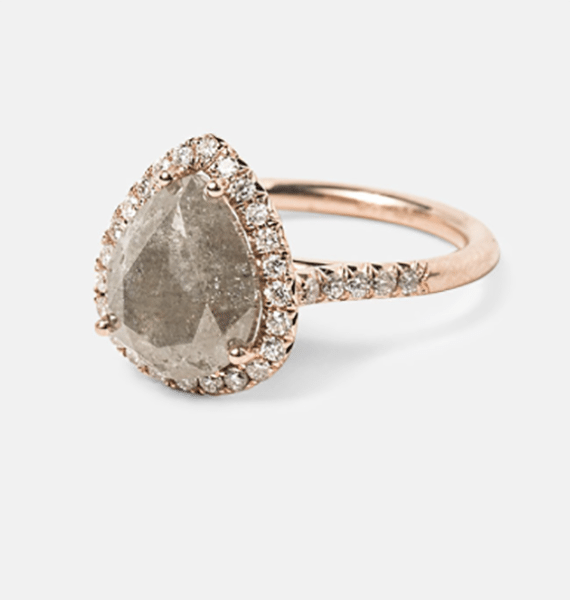 If you know you want something unique, but aren't quite sure what's right for you, Catbird has styles ranging from vintage-inspired to minimalist and modern:
Cat Bird NYC