Natalie Daemi, New York based gown designer, was brought to our attention by one of her brides. Julie Langford sent us an email explaining that we must know her fabulous gown designer.
She writes, "I have to say that my dress designer Natalie Daemi did a PHENOMENAL job on creating a wedding dress that used lace from my mother's dress yet spoke so clearly to my vintage bohemian style for which I am well known. She not only created the design from scratch (and measured me via Skype from her home in New York to my home in Denver), she was wonderfully kind throughout the entire process and gave a percentage of our payment to Restore NYC, an organization that rescues and houses victims of human trafficking.
I'm not sure if Southern Bride does these sort of stories, but had to clue you into how wonderful this girl is."
Why, yes, Julie, we absolutely do stories on women who empower other women through art and design!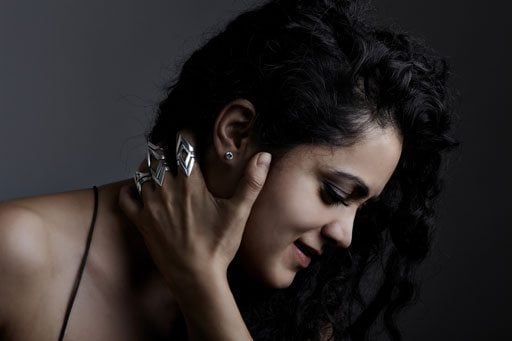 Natalie was born in Iran during a turbulent time. In the wake of a nearly decade long war, her family left for Sweden seeking liberation and freedom. With new hope and independence, Natalie found her true calling: helping those in need. At the age of twenty, she moved to Los Angeles to live and work at a shelter for homeless youth. Her passion for charity led her to search for ways to give back more globally. It was at this moment she decided to study fashion design; a way for her to create something truly beautiful with a purpose.
Upon completion of her studies, Natalie relocated to New York City where she currently resides and designs custom pieces, as well as tailor-made wedding gowns.
A portion of the proceeds from each wedding gown she makes is donated to Restore NYC, an organization that rescues and houses victims of human trafficking.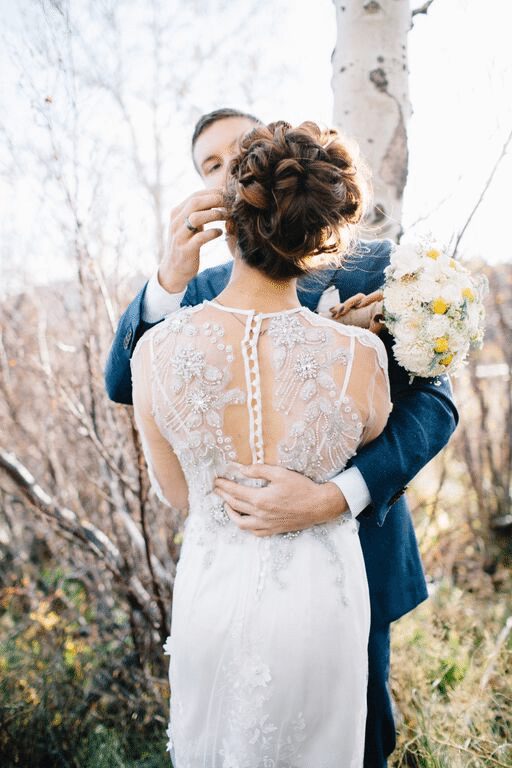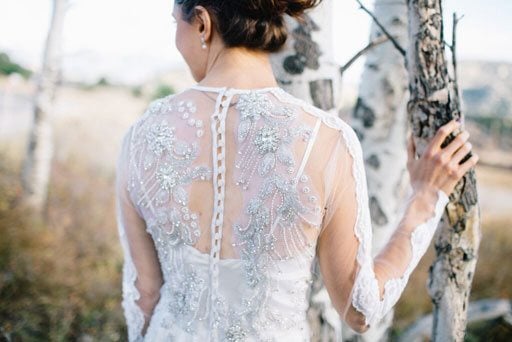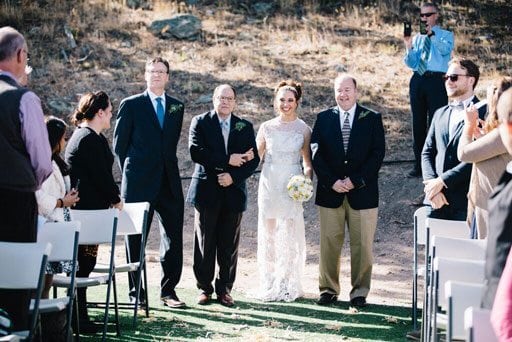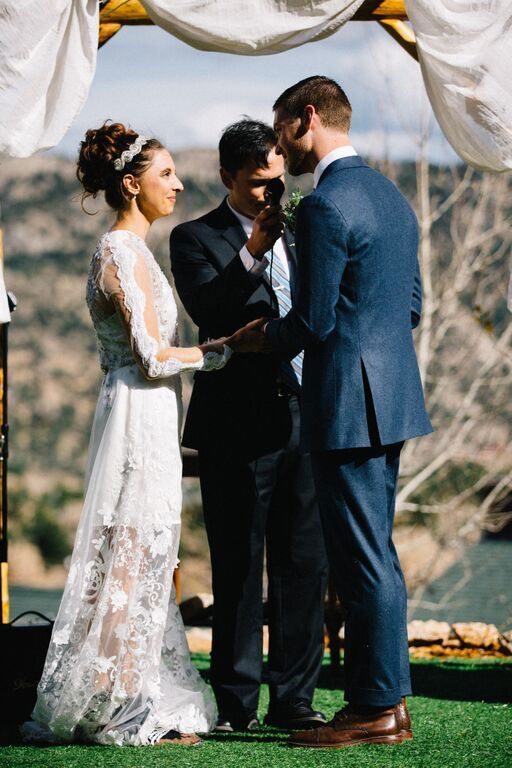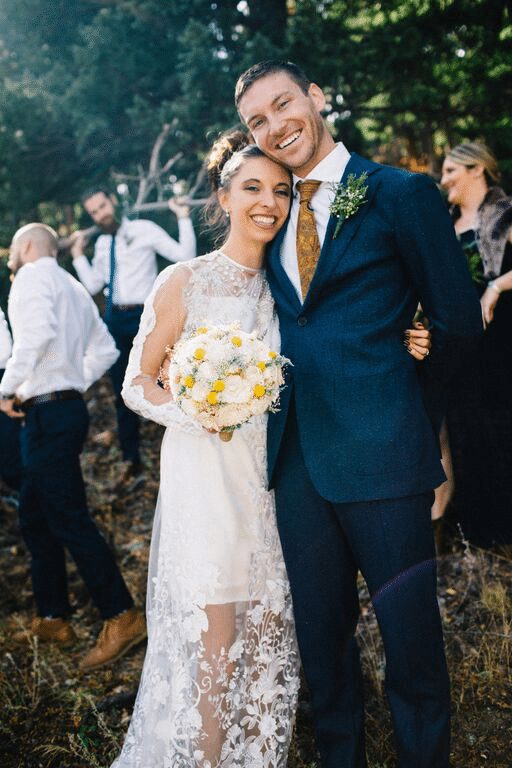 :: credits ::
{ photography: Chandler Kim | bride and groom: Julie and Andrew Langford | venue: Mary's Lake Lodge in Estes Park, CO }