Veils are a classic and timeless bridal accessory that brides have been wearing for many, many years. It's the icing on the cake and totally completes the bride's wedding day look and truly makes her feel like the blushing bride she is. With so many styles to choose from, a bride has many options. Today we are happy to share some information about Jackson Bridal, an online shop that carries veils of all lengths and styles.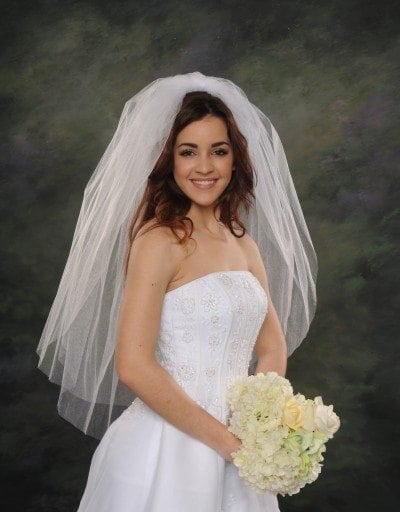 Jackson Bridal Veils was created in June of 2012 as an online bridal veil store. Each veil is handcrafted using Illusion tulle. Jackson Bridal's veils come in the short fly away length to the extra long cathedral length. You can also find the popular bubble veil in several lengths and styles as well.
Along with the style options Jackson Bridal has to offer, there are also several color options for brides to choose from. The available colors for veils include: White, Ivory, Light Ivory, Silk White, and Diamond White. When a bride orders a veil from Jackson Bridal, the veil ships within 2 business days from when the order is placed.
If a bride is interested in something a little different and a more custom type veil, Jackson Bridal can do custom veils in any length.  And when it comes to pricing, brides will be pleasantly surprised to see just how reasonable the veils are. Some even start as low as $15.00, which would be for a short, fly away veil.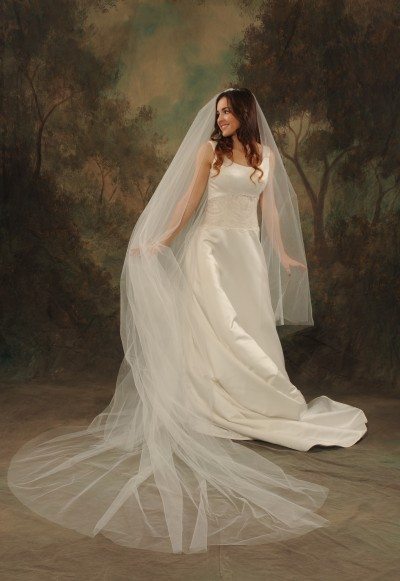 To view veils from Jackson Bridal and to find out more, visit their Etsy shop by clicking HERE.