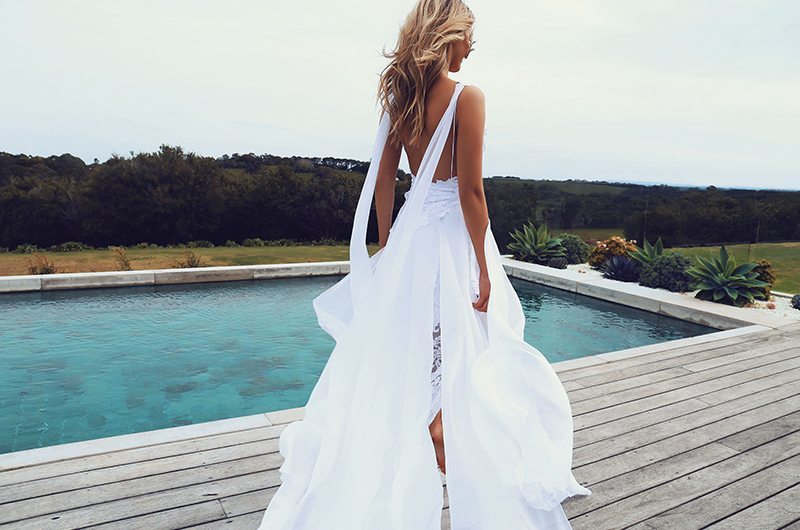 Ever wondered what the most pinned wedding dress is? Southern Bride has got you covered.
Meet Hollie 2.0 – the free flowing chiffon and lace gown that is nothing less than magical. It also features a graduated center-front split in the lace layer of the skirt and a French lace bodice. The delicate straps and glimpses of skin between each layer are almost angelic, making it the perfect balance of simple and bold.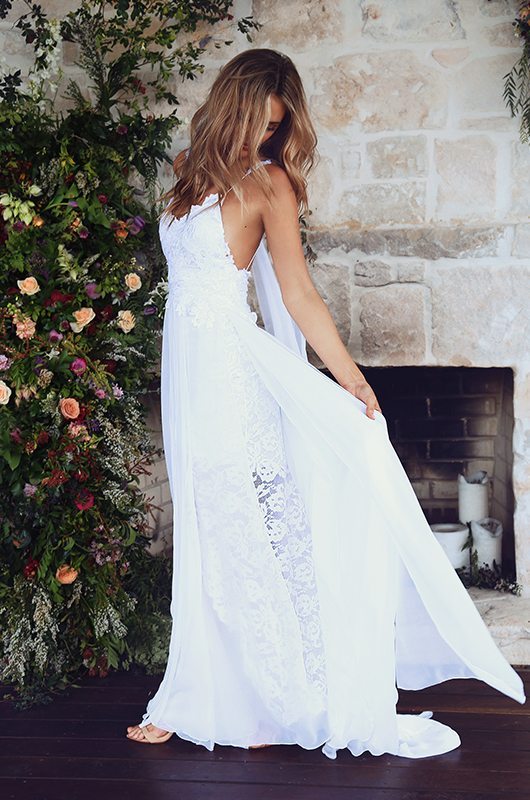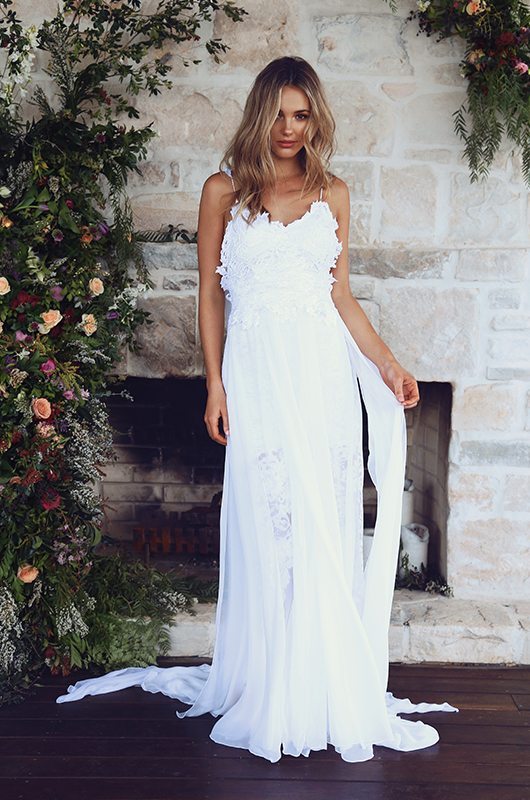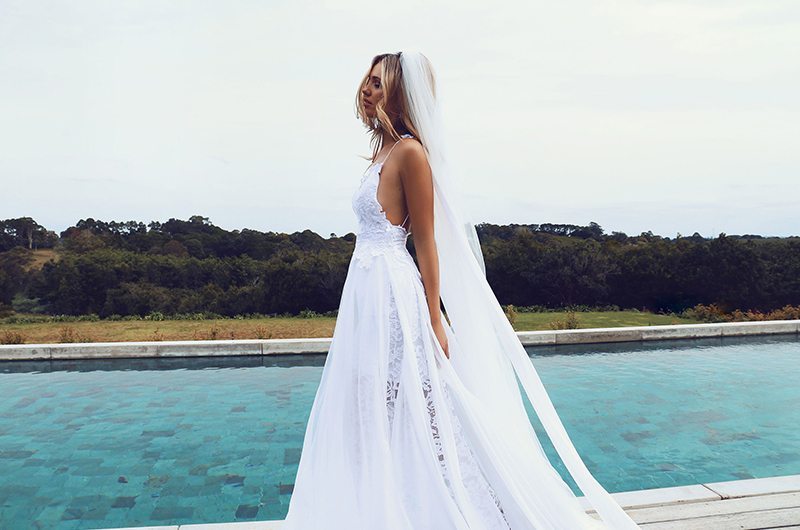 This stunning gown comes from Grace Loves Lace, a company out of Australia that ships worldwide. Established in 2010, this web-based brand is committed to allure, exclusivity and following their coastal lifestyle.
Their first American store front on Abbot Kinney Boulevard in Los Angeles opened in July 2016, which has allowed them to expand and open doors to the United States.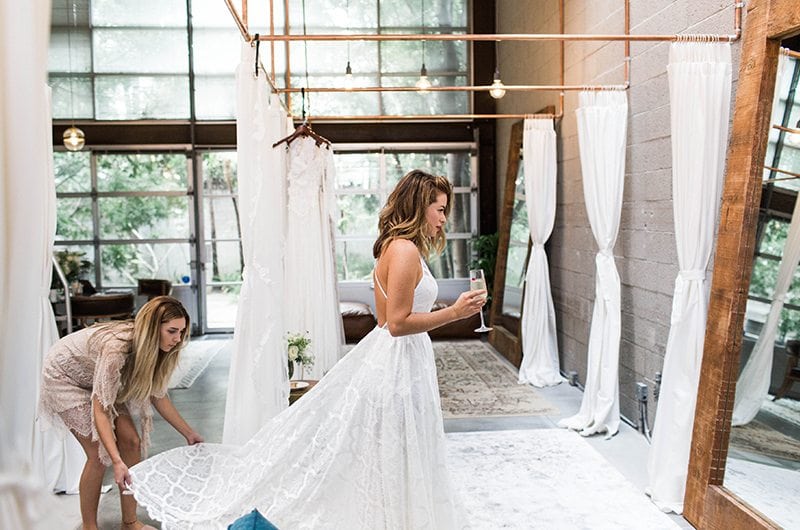 The lace and silks are sourced directly from Europe and every garment is handmade in Australia, with prices varying from $790-$6,000.
Grace Loves Lace specializes in pleasing the unique, free-spirited bride.
"What sets us apart is the quality of our fabrics, our unique designs and the flexibility of our fits. Unlike traditional dresses with uncomfortable boning and impractical textiles, our designs are effortless and comfortable and all carry a stretch component for an easy fit."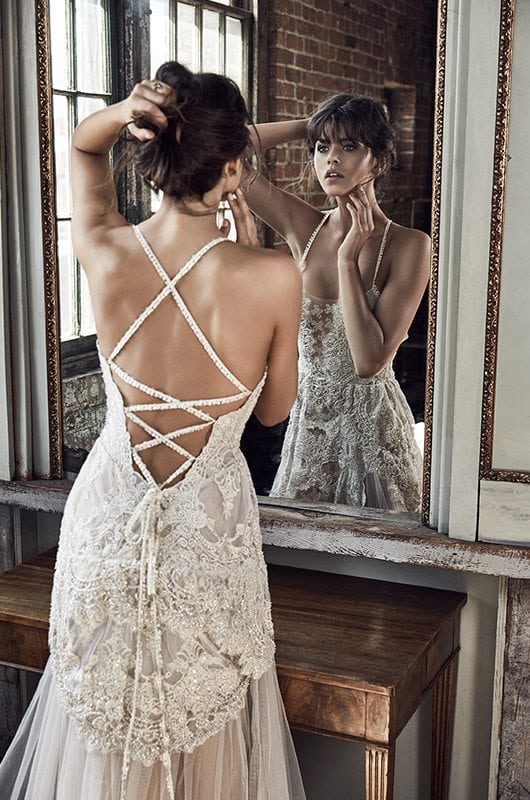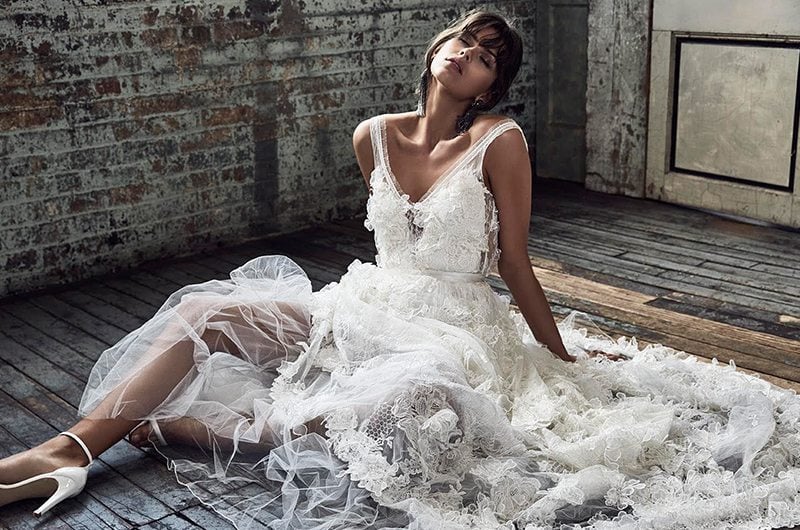 Grace Loves Lace recommends ordering as soon as possible, although they work with various wedding deadlines. Their dresses undergo a final 3-step high-grade professional quality control before delivery, so you're guaranteed to get what you pay for.
Placing an order is easy as A-B-C, and they have a team of assistants on the phone all day to help out.