When it comes to finding the perfect shoes for your wedding day, it's all about the perfect fit! Below are some tips to keep in mind when shopping for shoes for your big day.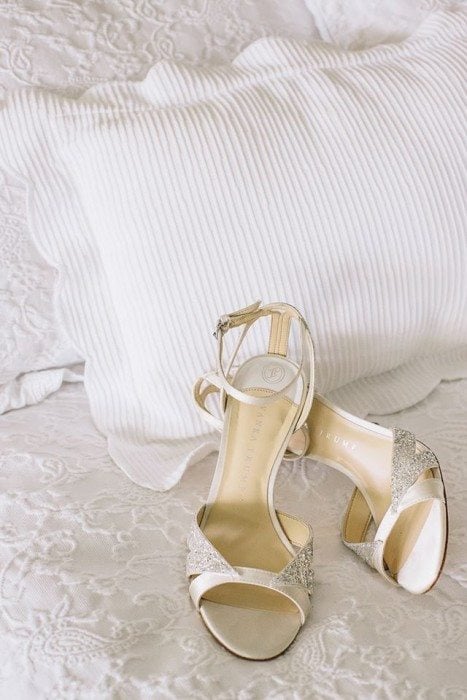 photo by VUE photography
They need to comfortably bear your weight while also giving you support so you can appear graceful as you walk down the aisle.
The perfect wedding shoe should not only feel great but they should look spectacular as well.
If you are trying to match your shoes to your dress, take a swatch of fabric with you when you go shopping.
Sometimes after being on your feet all day, they can swell. Same is true on your wedding day. So, when going shopping for your shoes, make sure you go at the end of the day so that your feet are at their biggest if they do tend to swell. This is also good to see how your tired feet will feel in certain shoes.
The shoes you wear on your wedding day should fit your comfort level. If you are not into a high heel, don't force yourself to wear it.
While a high heel may not be your cup of tea, but you feel as a bride it's what you want to wear, then compromise with yourself and your comfort level. Wear your  heals for the ceremony and the first part of your reception, then change into a comfy stylish flat for the rest of the evening.
Last, but certainly not least . . . be true to your bridal style and comfort level!
#southernbridemagazine #southernbride #bridalstyle #shoes #weddingshoes #weddings #brides