Supreme attention to detail and Southern sophistication, and a little bit of sass, the ladies of Southern Protocol are truly fabulous and Southern Bride is in LOVE. Located in the heart of Charleston's historic King Street Shopping District, they have earned the reputation as one of the most premier wedding and event planning firms in the South. It's all about the details. So let Southern Protocol help make your most festive events unforgettable!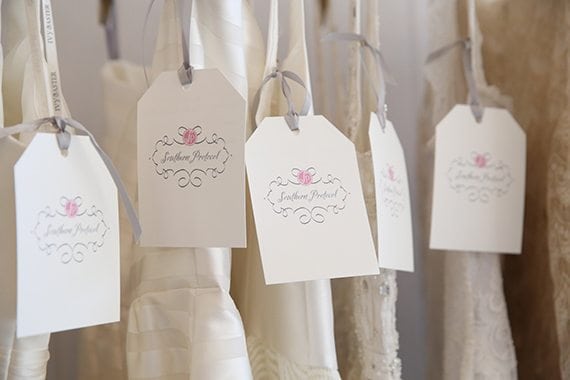 Using flawless execution and charm, while keeping Southern style and tradition in mind, they have been designing gorgeous events since 2003. Southern Protocol believes a wedding is a once in a lifetime celebration that requires a reined eye and they want to help every step of the way. After expanding their Southern lifestyle brand into a design center and boutique, partners Lizz Akerman and Michelle Miller have built Southern Protocol into a one-of-a-kind shop. Offering designer gowns, couture accessories, and gifts, this shop is a must for any Southern Bride. Their boutique size allows them to work closely with clients and to help brides find that dream-worthy gown. At Southern Protocol expect your experience to be stress-free, joyful and sometimes celebratory with a little bit of champagne!
Too far way from Charleston to visit? Don't worry! Southern Protocol is expanding their boutiques to Nashville, Tennessee and St. Louis, Missouri.