We know brides everywhere are thinking "What will my groom wear?" We have decided to give our grooms some well deserved attention and help them look their best on the big day. Whether your guy is more traditional or modern, we can help him look his most polished! We have designed some go-to looks and broken them down to make shopping as simple and easy as possible. We hope you enjoy part 1 of our four day grooms fashion series: Classic Black Suit.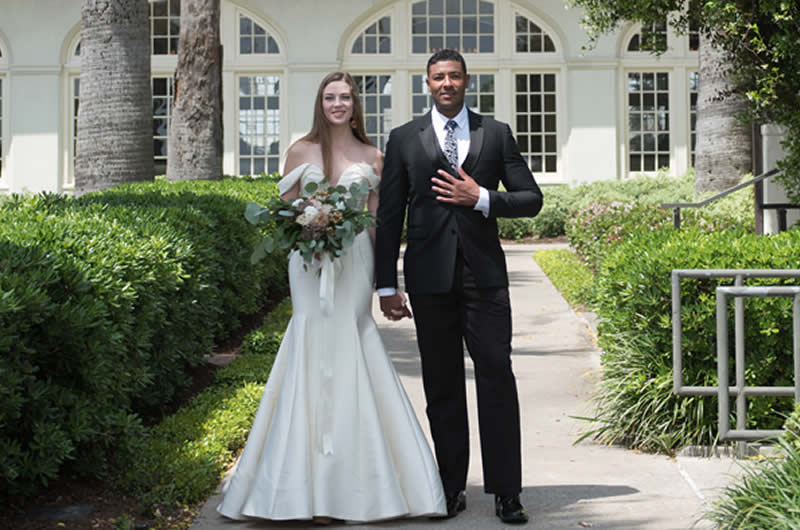 All men look fabulous in classic black. Any man, traditional or minimal, will own this classy black on black look. To add some personality, match it with some fancy, decorative socks, and their favorite watch. A perfect groom's gift for any classy gentleman could be a personalized engraved box of cigars to share with his groomsmen before they walk down the aisle.
Photographer: Maz Stroud
See our full groomswear feature in print HERE!