As the holiday season has come to an end, there are undoubtedly many happy couples that have gotten engaged last month. Engagement is the first tangible commitment to the couples' forever after. This beautiful commitment is symbolized by an engagement ring, which delights the hearts of the ladies and possibly gives a little fright to their gentlemen attempting to figure out the perfect ring to propose with. But, as the seasons change so do the trends that come with them and Southern Bride is happy to report that 2023 trends bring some relief in the pressure of engagement ring design as this season the trends have moved to a more relaxed and varied style of creating the perfect forever engagement ring.
Although the long-loved solitaire, princess and cushion cut rings are timeless, bespoke engagement jewelry is the new trend of 2023, playfully adding colored gems and vintage aspects to the design. What once used to be a solo project, couples are now designing their own engagement rings to reflect their personality and style. Southern Bride has conferred with New York City based With Clarity jewelry design house to bring the current trends and bespoke designs in a sustainable and affordable manner. As the design of the ring is at the forefront of the couples' creativity, it is important to reflect on the practices of diamond mining and its environmental and social impact. With Clarity brings unique bespoke designs with sustainably grown diamonds handcrafted in-house by their designers and gemologists. Presented are some exquisite engagement rings reflecting this year's unique design trends.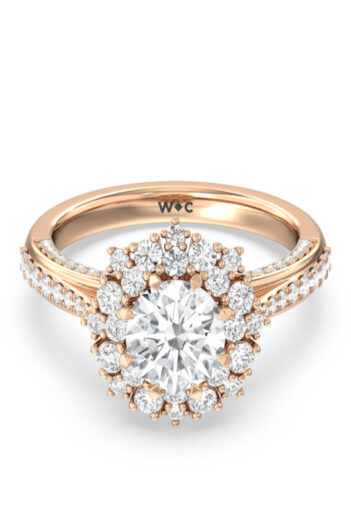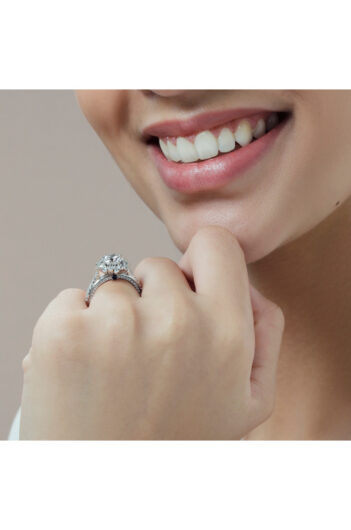 Something Blue Hydrangea Bloom Halo Engagement Ring
This halo bloom inspired by hydrangea flowers is a majestic standout piece. Adorned with delicate features including a peek-a-boo created blue sapphire and a swoop of pave diamonds on the gallery. With Clarity provides the ability to customize any ring and design with all the colors of the gold rainbow: yellow gold, white gold, rose gold and platinum.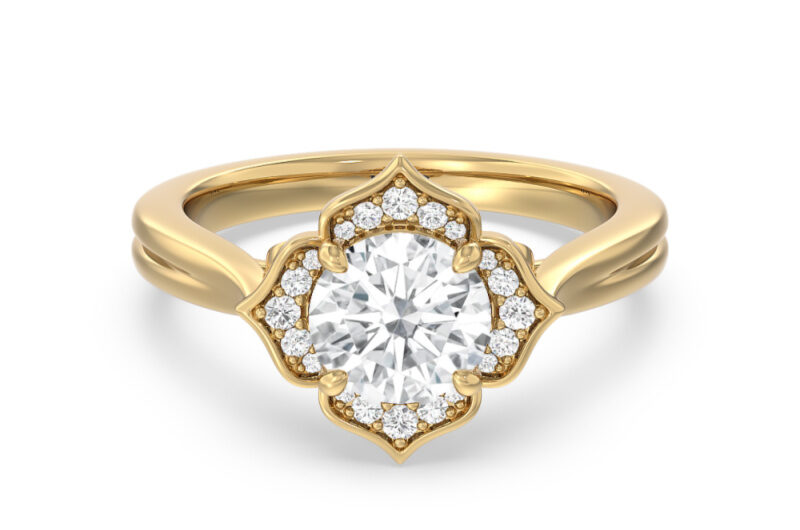 Vintage Royal Fleur Diamond Engagement Ring
This beautiful engagement ring has a vintage-inspired halo of four pave diamond petals highlighting the sparkle of the center stone. The ring's royal cathedral shank features an engraved split detail along the band and scrollwork in the gallery, leading to a classic four-prong setting.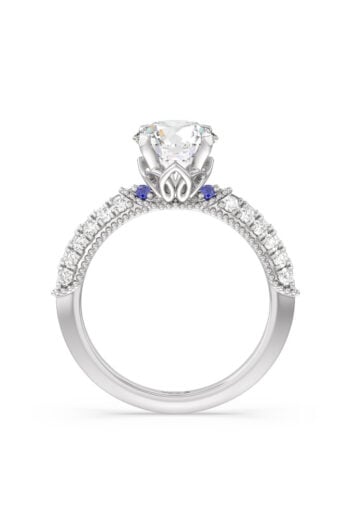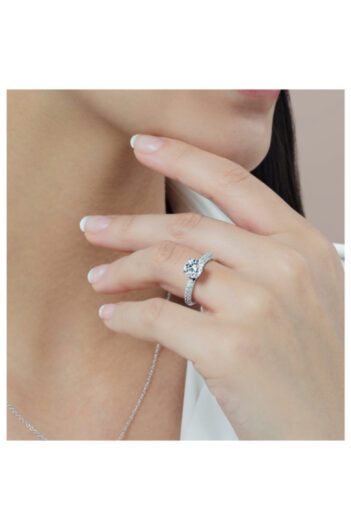 Something Blue Orchid Knife Edge Engagement Ring
This sparkling diamond studded knife edge engagement ring is inspired after the rarest blue Orchid. Completing the look is a fine miligrain and created blue sapphire shouders with a decorative Orchid basket.
It is inevitable that in the exciting process of choosing an engagement ring, many do not think about the history of the diamond purchased. With Clarity, couples can rest assured the diamond they buy is conflict-free. In addition, With Clarity offers IGI Certified lab grown diamonds without compromising the quality. It is the most sustainable and affordable way to purchase a diamond. Couples are able to create the desired design within a budget. After all, it is the love and individuality in the design that makes it  so special.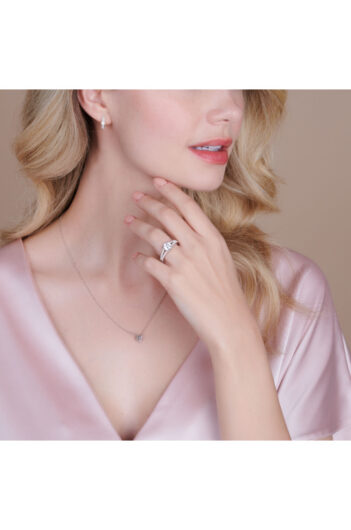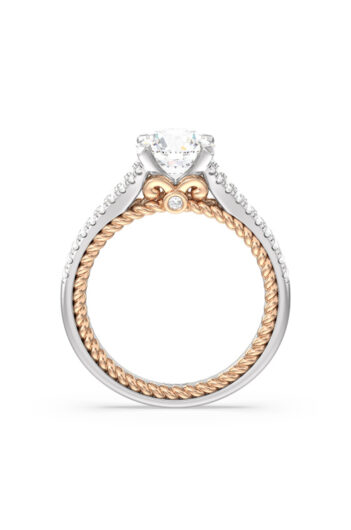 Split Shank Rope Hidden Accent Engagement Ring
This unique design features an inner rope design on the band along with diamond studded split shank to highlight the center stone. Finished off with a hidden diamond accent on the gallery to create a ring sure to cause a stir.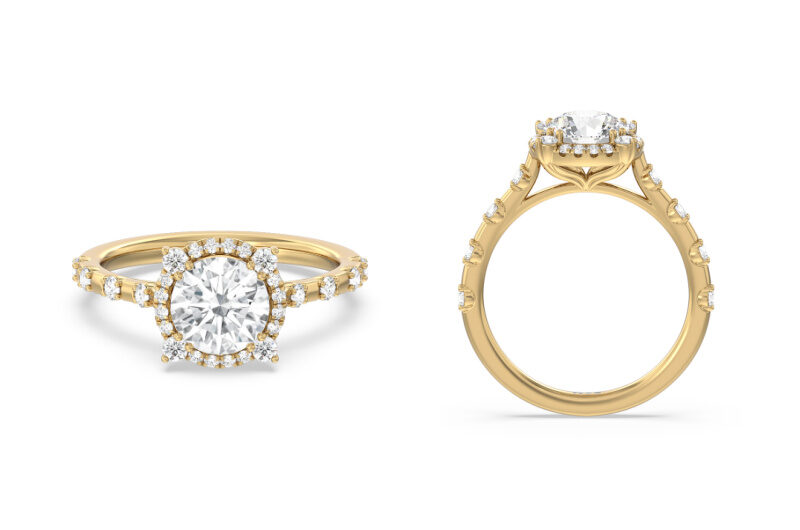 Fancy Pave Halo Engagement Ring
The shank is adorned with diamonds spaced elegantly half of the way around the band whilst the unusual halo features 4 larger diamonds at the corners to create a sophisticated and modern design
The process is made seamless from research to design with their expert gemologists and designers. With Clarity offers in-house lab grown diamonds at a 30% lower rate than naturally grown diamonds. Clients have the ability to try a replica of their design sent to their home before committing to purchase. With free resizing, available financing and a lifetime warranty, it is no wonder With Clarity has received high praise from a number of reputable journalistic sources.
In line with current trends, With Clarity offers gemstone engagement rings, one of our editor's favorite.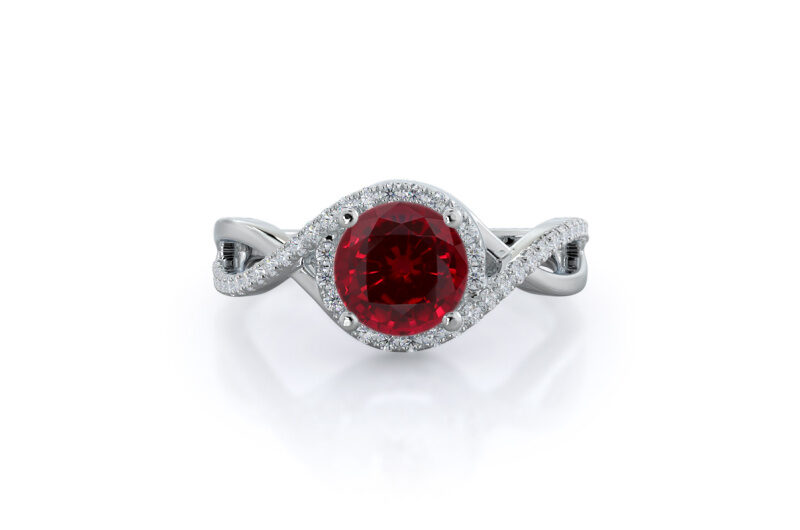 Open Twist Halo Ruby Ring
A graceful twist of metal meets a twist pave set with diamonds for a stunning look that is sure to stun anyone.
Engagement is one of the most memorable moments of a couple's journey. Creating a unique, one-of-a-kind ring should be just as special of a process without breaking the budget or compromising ethics. Visit With Clarity to start your special journey.