Shopping for an engagement ring can often be a daunting experience. However, the online fine jewelry retailer With Clarity makes the process effortless. With Clarity offers gorgeous engagement rings, emulating Southern elegance and minimalist simplicity. With Clarity's Elegance Collection perfectly embodies the 2023 trend of quiet luxury.
The Elegance Collection engagement rings are certain to dazzle. Sold in a variety of styles, shapes, and metals, the rings can be easily customized. All With Clarity rings are fairly priced and ethically sourced, ensuring impeccable quality and beautiful designs at affordable prices.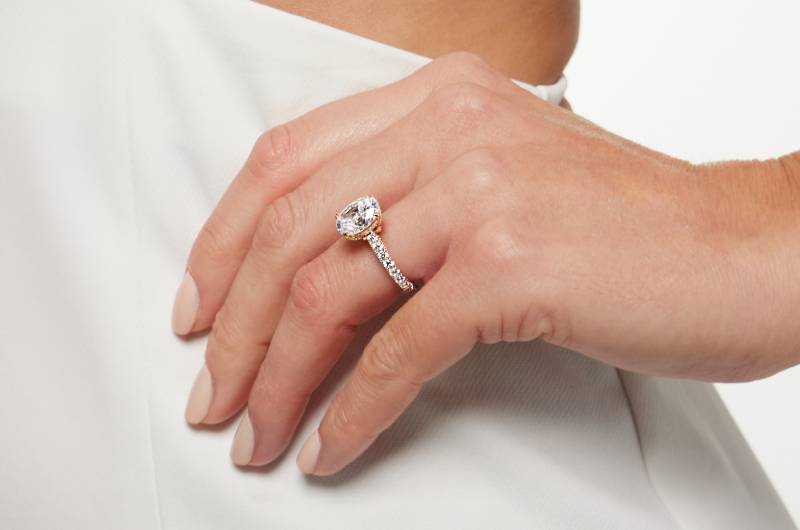 With Clarity was founded by husband and wife, Anubh Shah and Slisha Kankariya in 2013. They combined passion and technology to deliver meticulously crafted rings, created by expert gemologists. With Clarity offers free shipping and returns, lifetime warranties, financing, and insurance on all of their jewelry, making for a worry and hassle-free shopping experience.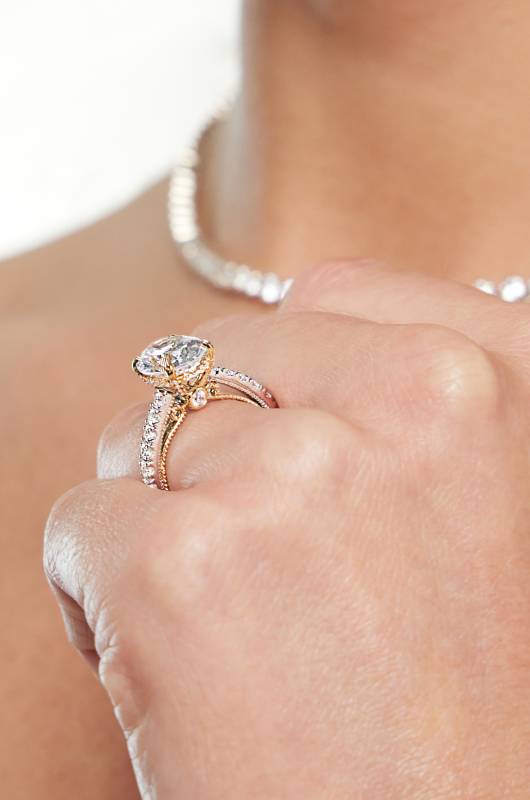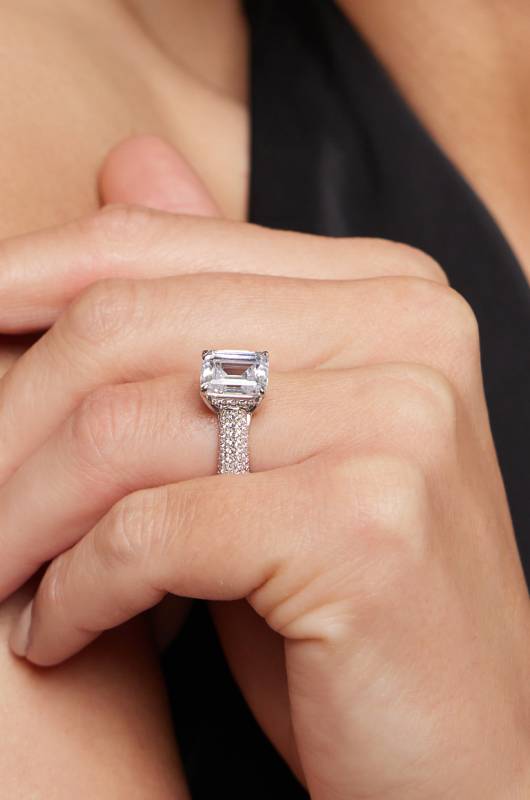 The emerging 2023 fashion trend, quiet luxury, is artfully encapsulated with the Elegance Collection's beautiful engagement rings. Quiet luxury places an emphasis on understated elegance in everyday fashion looks. Simple, high-quality jewelry pieces are an essential component of subdued luxury fashion. The minimalist engagement rings offered by With Clarity are of unmatched beauty, making for an exemplary addition to elegant Southern simplicity.
Five Stunning Engagement Rings from With Clarity's Elegance Collection
Asscher Pave Diamond Engagement Ring
This elegant Asscher diamond engagement ring is held on a four prong basket setting and has a hidden halo for additional sparkle. The Asscher Pave Diamond Ring has a slender band studded with round diamonds.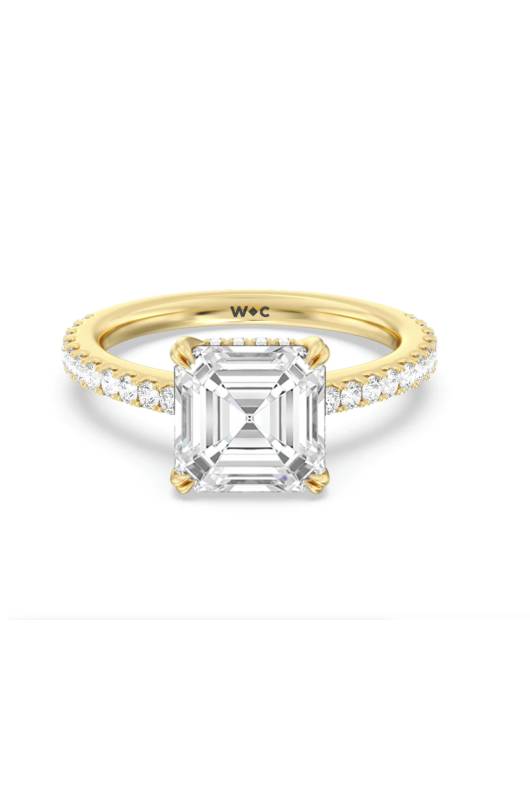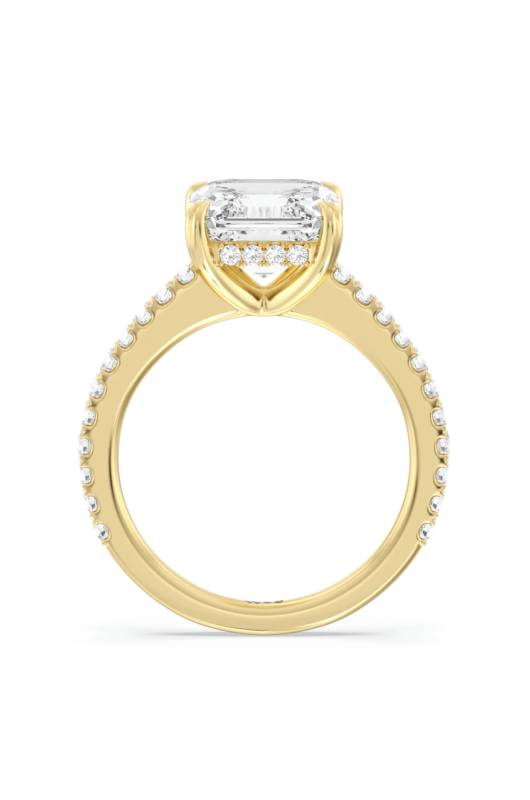 Emerald Hidden Halo Engagement Ring
The Emerald Hidden Halo Engagement ring is simply opulent. It has a paved setting, diamond center stone, and a triple row of diamonds around the band.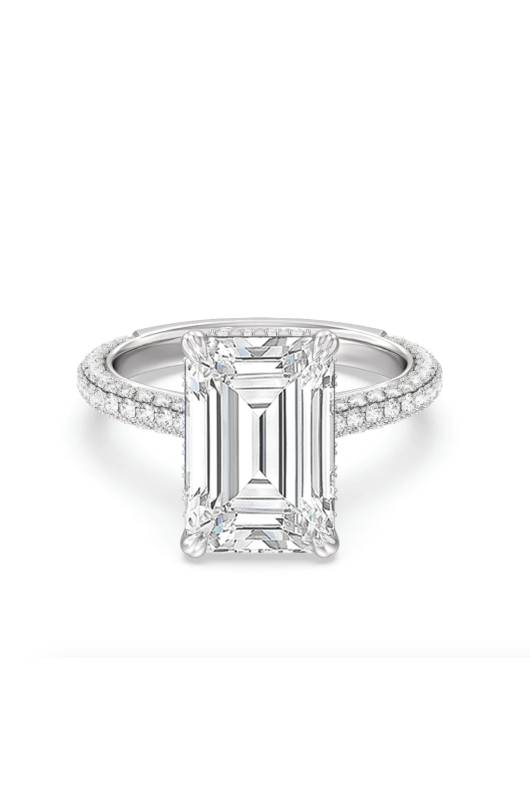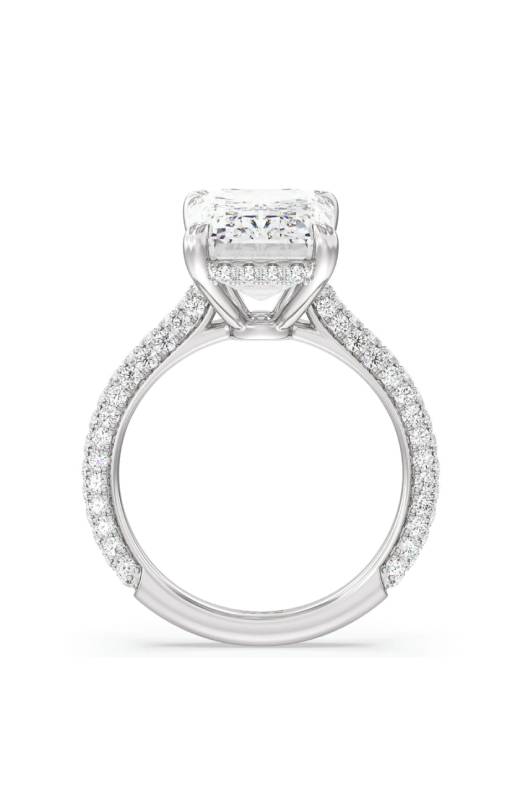 Marquise Split Engagement Ring
With Clarity's Marquise Split Engagement Ring features a center stone marquise diamond. An understated hidden halo of round diamonds accentuate the center stone, adding a delicate shimmer to this classic engagement ring.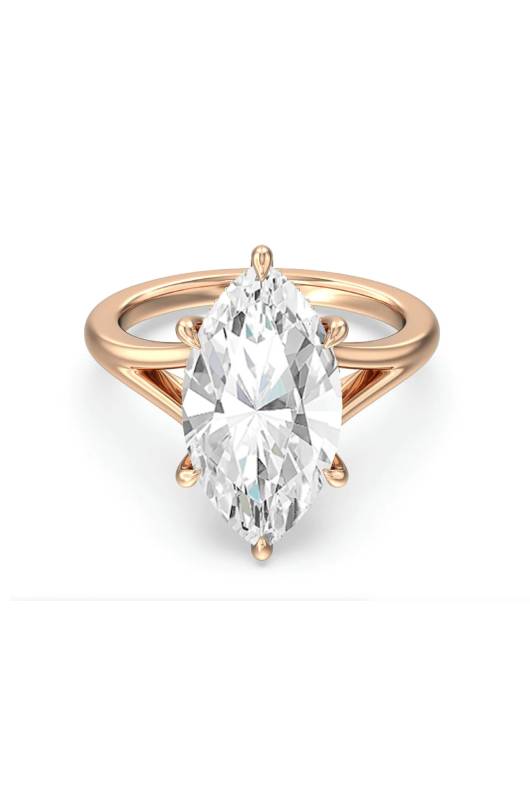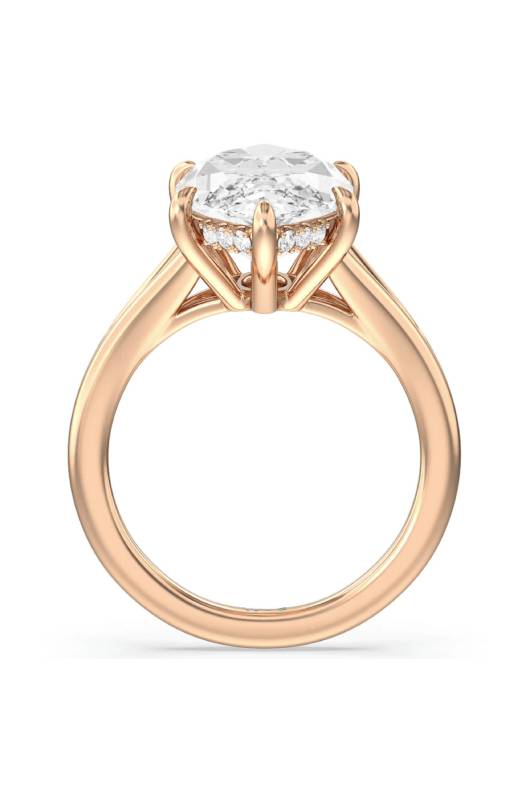 Radiant Three Stone Engagement Ring
The Elegance Trillion Three Stone Engagement Ring, has a minimalist knife-edge band encasing a gorgeous three-stone setting of an emerald-cut diamond between two triangle diamonds. The Radiant Three Stone ring is timelessly graceful. Its delicate design is a medley of quiet luxury and Southern elegance.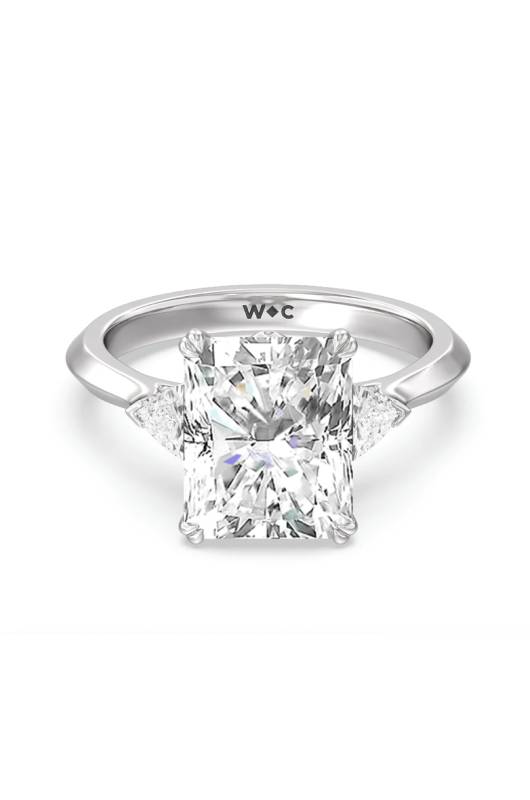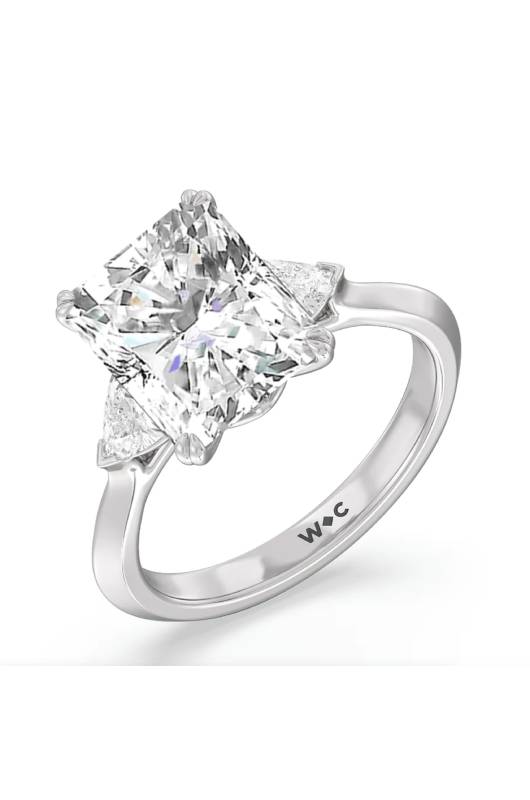 Round Hidden Halo Engagement Ring
For an effortless approach to quiet luxury, look no further than the Round Hidden Halo Ring, a gorgeous solitaire engagement ring. With a split shank, cushion-cut diamond, and four-prong basket setting, this ring epitomizes understated, everyday Southern elegance.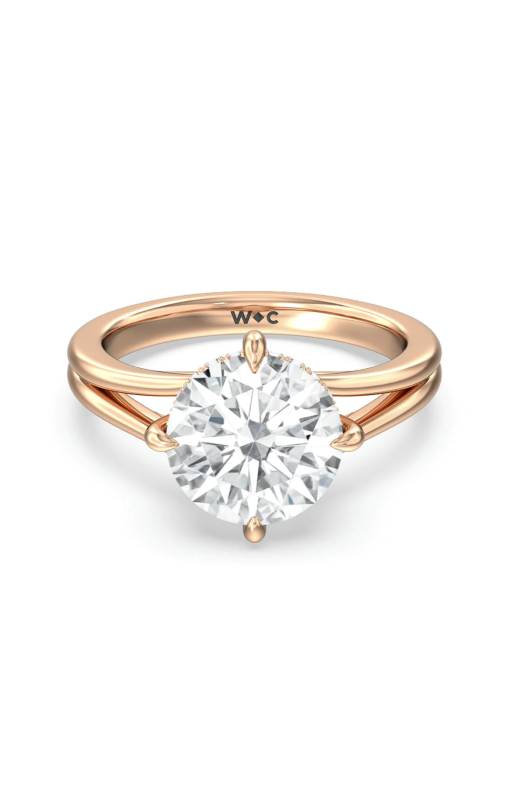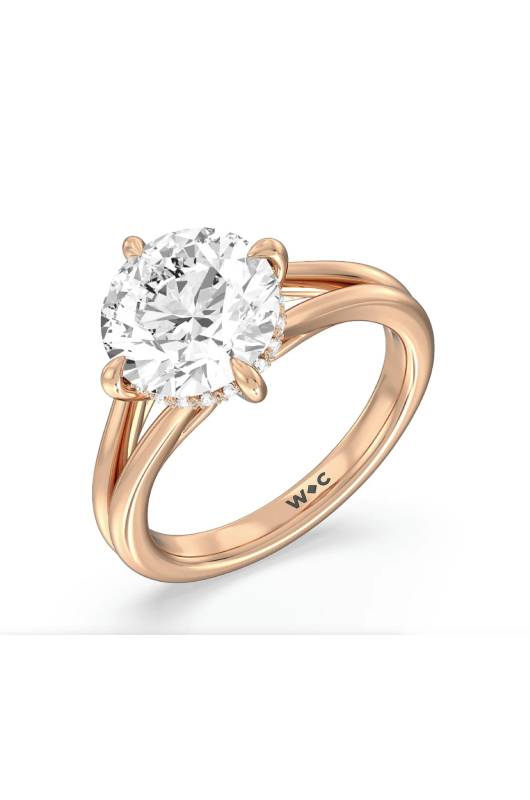 To find a uniquely gorgeous minimalist engagement ring perfect for you and your loved one, browse With Clarity's Elegance Collection.