Bar Les Frères, classic French bistro, where Absinthe makes the heart grow fonder.
By Suzanne Scharff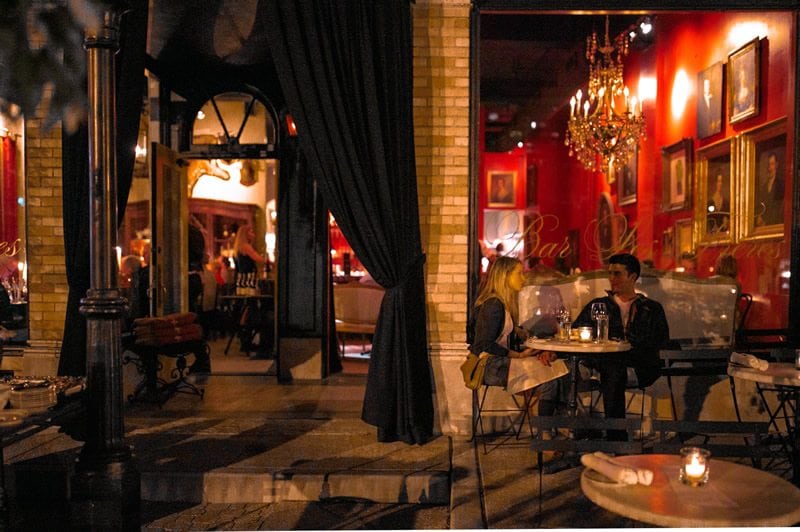 Upon our arrival, we were greeted by friendly staff and seated at a cozy marble-topped table accompanied by a surprisingly comfortable settee and elegant armchairs; a large picture window showcased a lovely street view. Taking in our surrounding we commented with delight at the crimson walls, eclectic wall décor, array of inviting seating vignettes and the abundance of well-placed fresh flowers and flickering candles. There's not a bad seat in the house.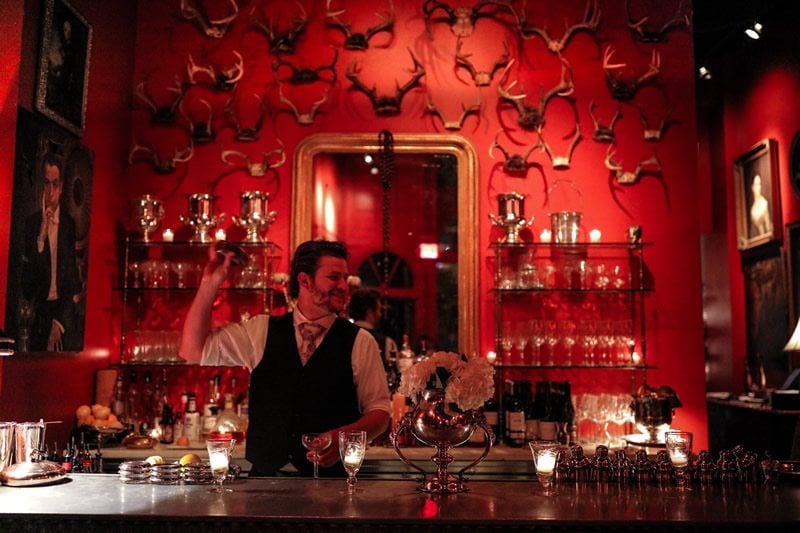 An inviting bar with a slightly more masculine appeal provides the focal point of the establishment with soft lighting, stately antique mirror and an arresting punctuation of antlers. A lively, slightly hushed buzz permeated the air, suggesting fun, perhaps mischievous secrets were being shared. Or perhaps it was just a collective sense of "aren't we smart for being here."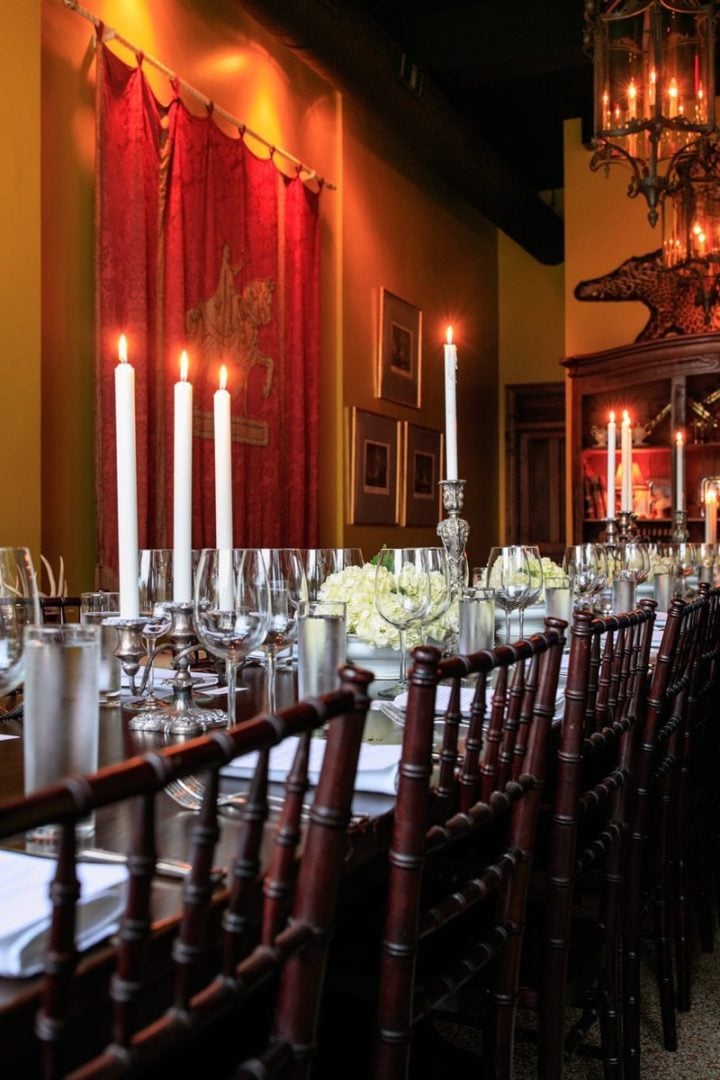 Settled in with our exceptional cocktails, our server, who was attentive, and mirrored the atmosphere with a witty and slightly irreverent table-side manner, filled us in with the house specialties and history of the establishment and owner, Zoe Robinson. The self-professed Francophile is also the proprietor of the divine Italian eatery, I Frattellini, located directly across the street.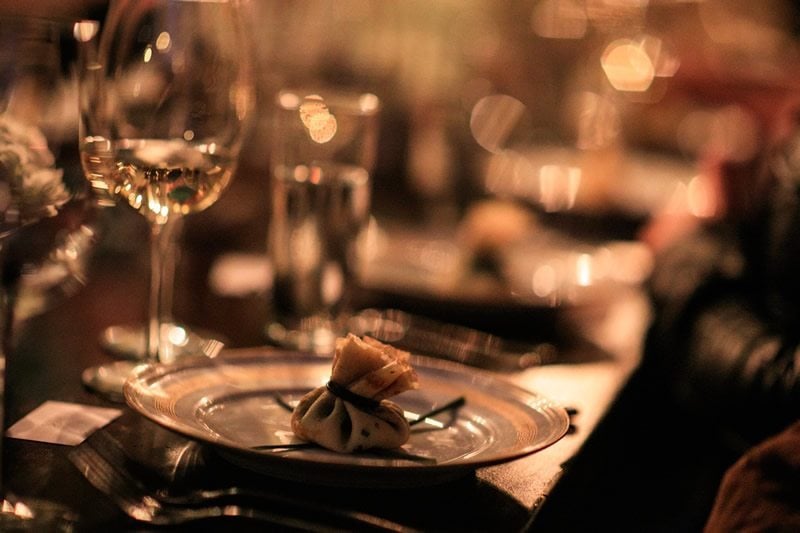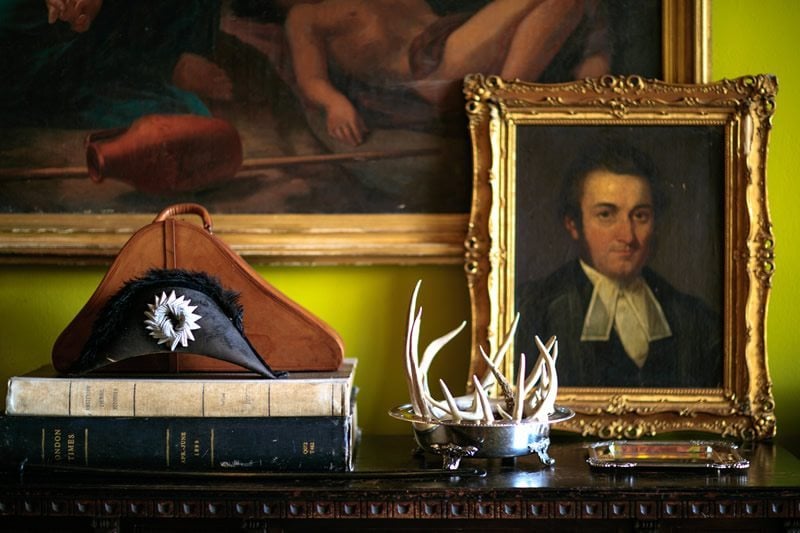 With drinks in hand and their medicinal properties taking hold, we eagerly honed in on the menu honoring the classic, land and sea, dishes of France. Over the next few hours we oohed, mmhed and aahed over the delicacies of steamed mussels in a delicate wine broth, a heady Gruyere soufflé and seasonal salads; refined yet comforting dishes of coq au vin, filet au poivre, almond encrusted trout and a deeply satisfying roasted beet tartin. For dessert – our hearts were slain with chocolate mousse of Grand Marnier, strawberry tart and a show stopping crème brulee.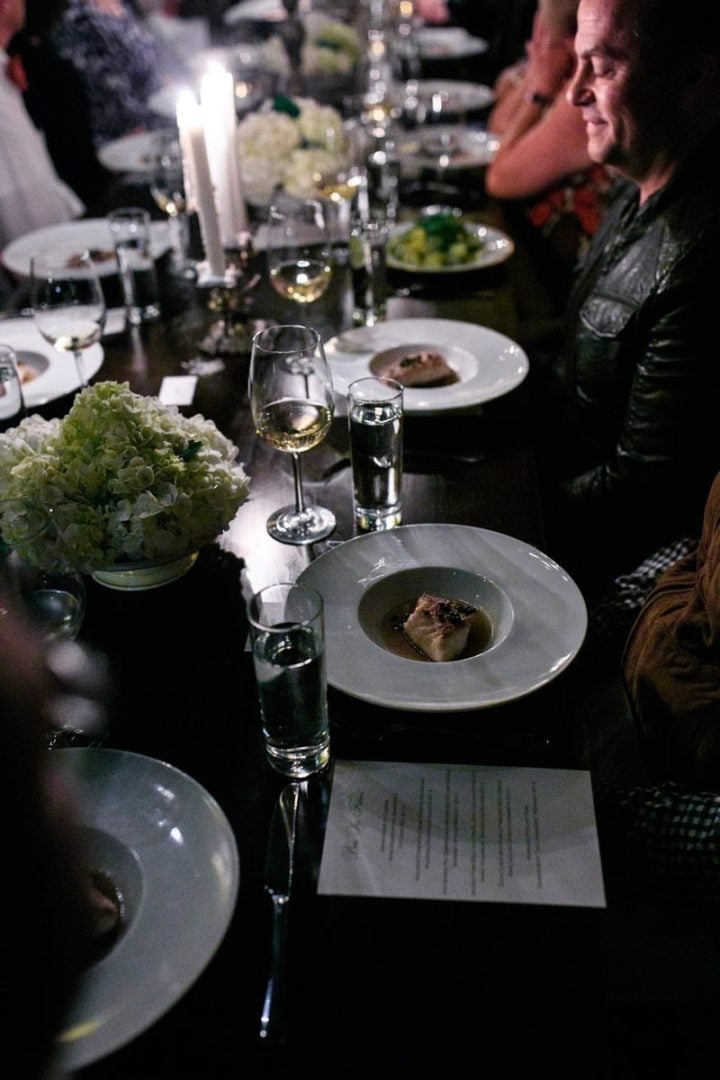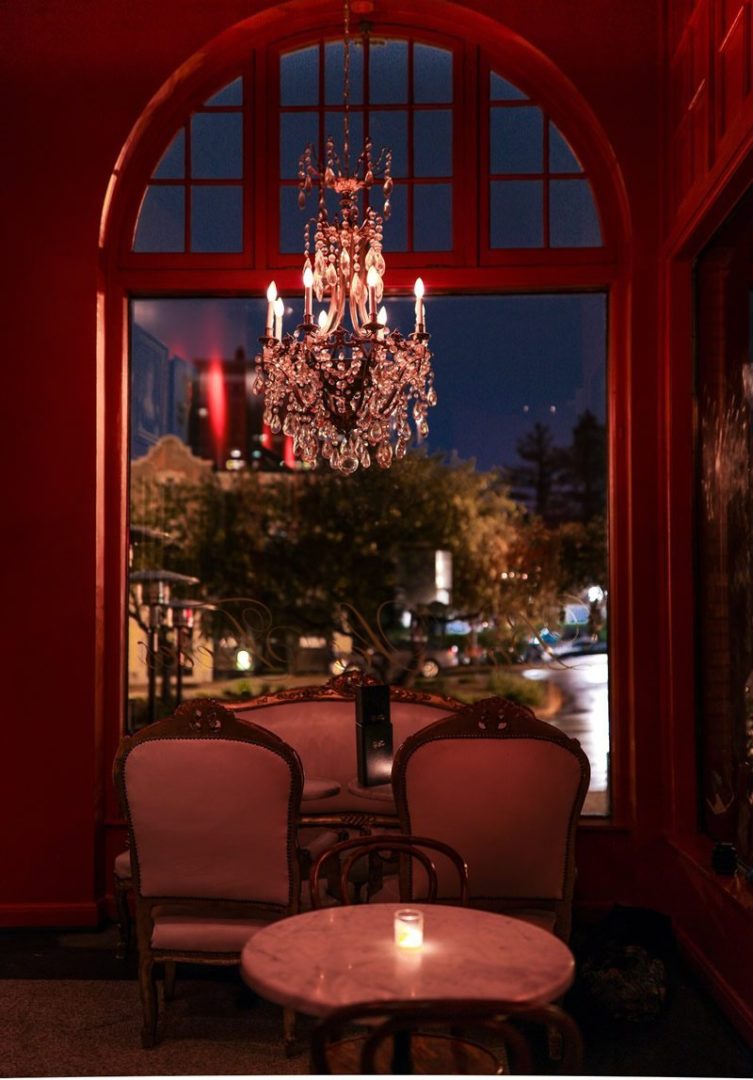 As the evening came to a close – we lingered over the seductive Absinthe digestif and recollected on what a beguiling experience Bar Les Frères offers and quite obvious what an exceptional location for any romantic and celebratory occasion from intimate proposal, an enchanting engagement party to a dramatic rehearsal dinner.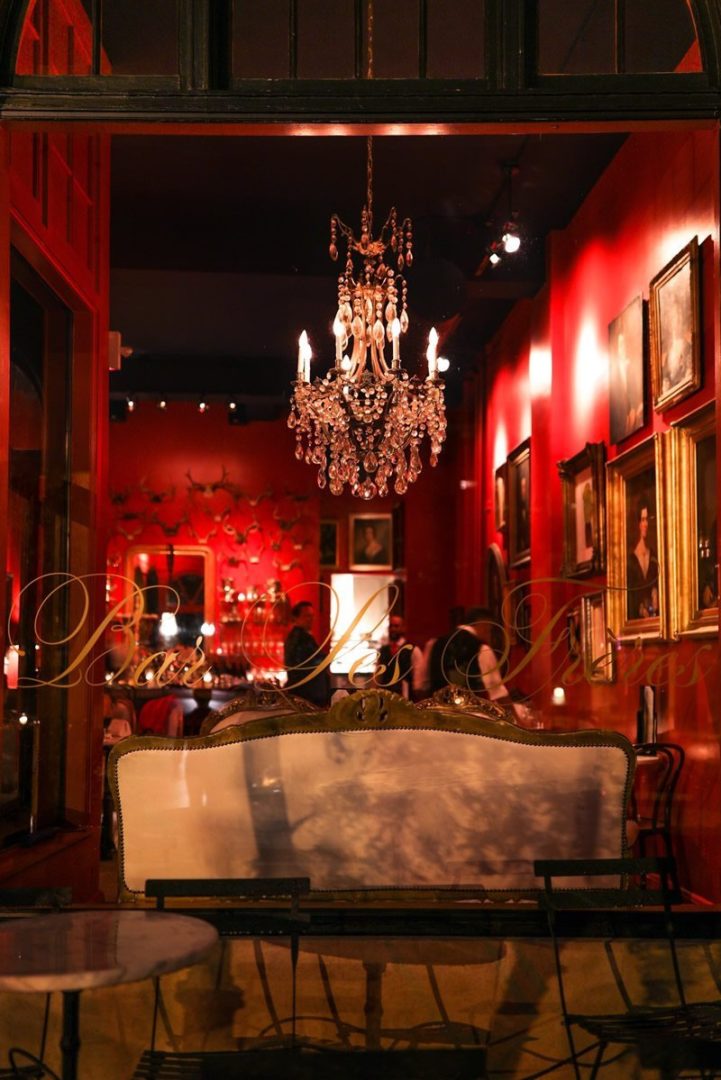 A creative event team is ready to assist in planning your milestone. (Seated dinner is available for 20 and standing cocktail buffet for up to 35). Nous adorons beaucoup Bar Les Frères!