Calling foodies everywhere …
Southern Bride's favorite food festivals of the South should be on every foodie's bucket list. Check out five of our favorites!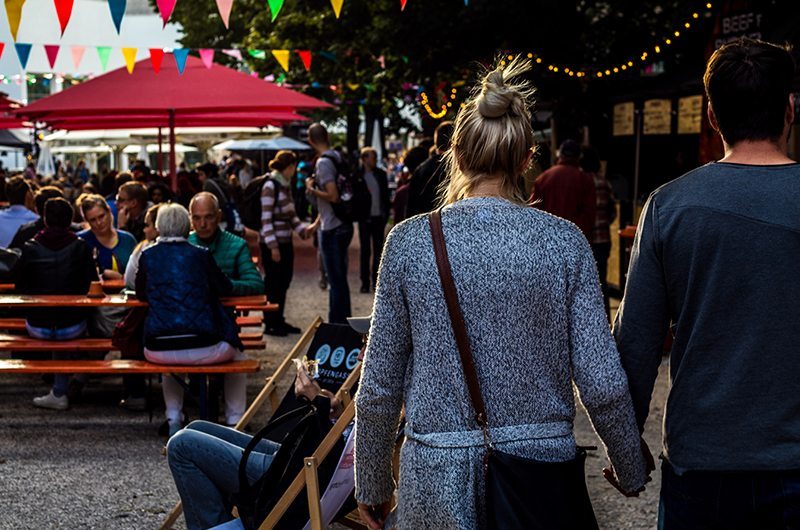 Charleston Wine + Food Festival
Charleston is a city with a vibrant food scene which is apparent during this annual festival during the first full weekend in March. Located in Marion Square, Charleston Wine + Food offers all-access and unlimited tasting & sipping in Culinary Village. There are also culinary demos and live music to keep you busy during your food breaks. This is not a festival to miss, we already have it on our calendar for next year!
For more information, visit https://charlestonwineandfood.com/.
Austin Food + Wine Festival
This festival is everything Austin has to offer, from delicious bites to innovative spirits and funky nightlife. This festival has renowned chefs, sommeliers, and winemakers from around the country and Austin's culinary scene. "From tacos and tequila to grilling and grapes, spoil yourself with the sights, sounds and signature flavors that make Austin the hip destination it is today."
This one kicks off in just a few days, so get your tickets today at https://www.austinfoodandwinefestival.com.
New Orleans Wine & Food Experience
New Orleans Wine & Food Experience, or "NOWFE", showcases what New Orleans does best. Hundreds of wineries and restaurants have been welcoming gourmet food connoisseurs for the past 26 years. NOWFE offers a variety of ticket options to fit what culinary experience you desire.
Visit https://www.nowfe.com/, and kick the summer off right with delicious food in NOLA.
Atlanta Food & Wine Festival
Offering the best flavors of the South, Atlanta Food & Wine Festival is every foodie's dream. From tasting tents to master studios to dinner series, this festival offers the experience to #KnowTheSouth. A deliciously southern weekend is guaranteed is on the calendar here!
Visit https://atlfoodandwinefestival.com/ for more information.
Memphis in May World Championship Barbecue Cooking Contest | http://www.memphisinmay.org/engage/calendar/2018–world-championship-barbecue-cooking-contest/
It wouldn't be the South without Barbecue and Memphis is notorious for serving the best! A pork and smoked filled competition served with a sauce wrestling competition on the side will be a weekend to remember. This competition is a pork lover's idea of heaven, and we are counting down the days until May!
For more information, visit http://www.memphisinmay.org/.