​As many weddings are starting to return back to normal—especially summer outdoor weddings—it's time to start thinking about the details that will make your wedding the most memorable time of your life. From the champagne toast to the wine selection on tap, it's easy to overlook the importance of a quality wedding bar and cocktail menu. Especially when hot weather is in full swing and your guests' thirst needs to be quenched, here are four tips on how to set up the perfect wedding bar.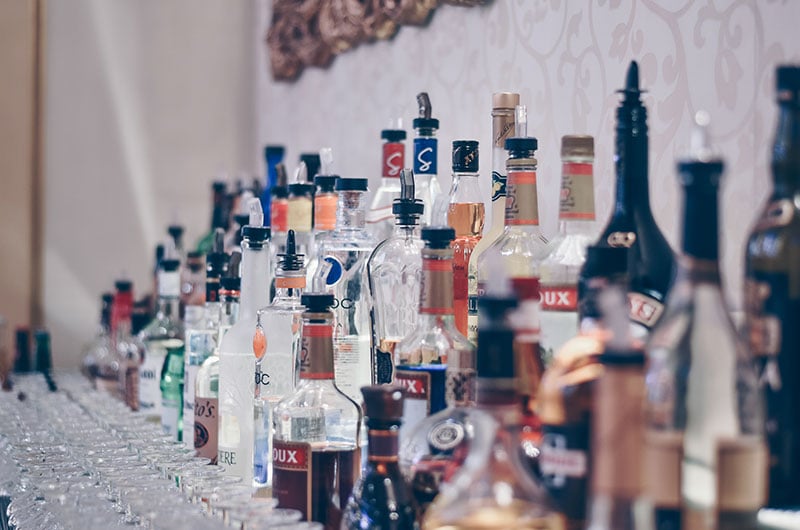 Like any other item on your budget, it can be a daunting task to allocate funds for alcohol. While using a caterer may be better for food since it's easier to plan a meal per person, buying your own assortment of alcohol will lend itself better to the variation of consumption from person to person. Reference your guest count, then ask yourself how many guests like to drink, how many guests are likely to have more than one drink, and what kind of drinks your guests like.
Additionally, consider last-minute and day-of options in case you have too few drinks for the crowd. What if you need an extra bottle of champagne for a toast or you run out of tequila before the night ends? Use alcohol delivery as your helping hand to bring you whatever booze or mixers you want. It's super fast and affordable, especially when figuring out a wedding budget. Preparation, calmness, and remembering your options will make buying alcohol a breeze.
2. Set up the perfect bar area.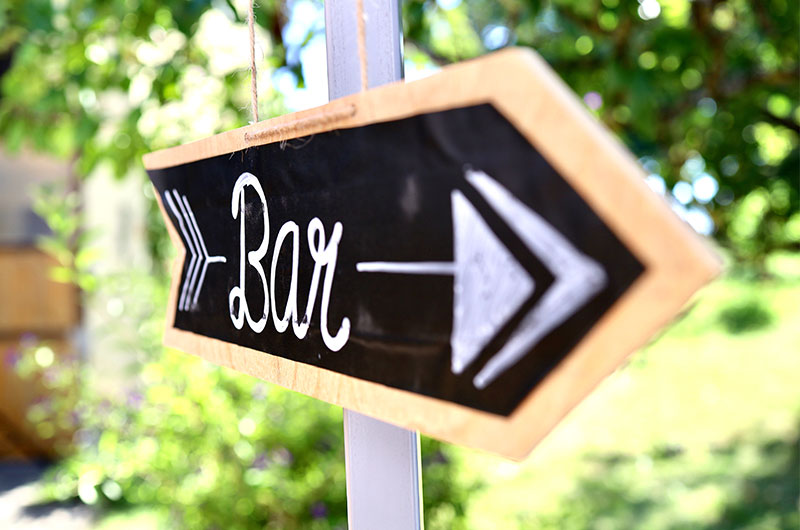 Once you acquire your collection of alcohol, it's time to set up your bar area at your wedding. Whether your event is taking place in a venue or your backyard, creating a dedicated bar area will help guests know where to go and will keep your floor plan organized. When selecting your bar area, be mindful of foot traffic. Choose somewhere that can accommodate many people standing around at once that is near the festivities but also slightly separated from the reception. Choose a corner of a room if your reception is indoors and a wide open space if it's outdoors.
Then, plan down to the details. Be mindful of how each drink is presented. Sorting by the type of drink will be key to organizing your bar area. Create a wine section, a beer section, and a cocktail section so guests know where to head. If you have a lot of guests, even consider separate bars for each.
3. Serve signature cocktails.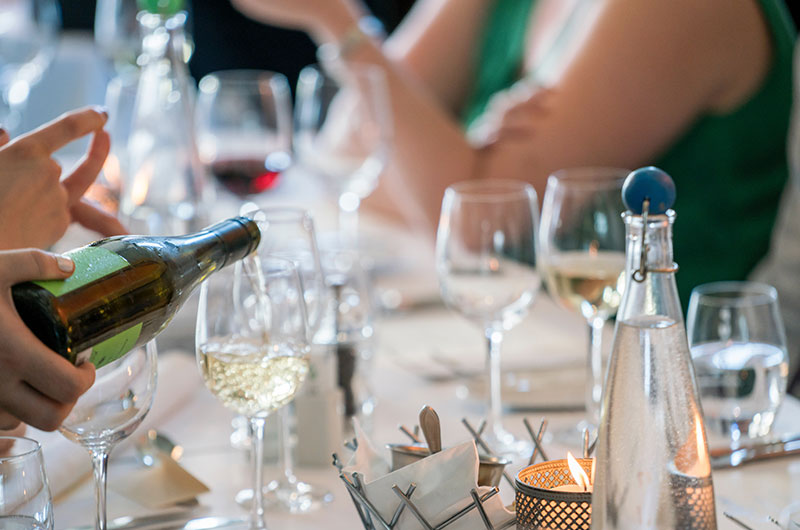 Now for the most fun part of creating your wedding bar: deciding on your signature cocktails. Create a signature cocktail that nods to your personality as a couple, a fond memory between the two of you, or the season of your wedding. You can also serve two signature cocktails, one for each of your favorites. Customizing your lineup of drinks based on things that mean the most to you shares a personal gesture with your guests.
Alongside your unique cocktail creations, be mindful of specialty local brands as well. During the summer, many local breweries often have great deals and summertime variations of beers and spirits that can be a valuable addition to your wedding bar.
Show off all your hard work setting up your drink selection by creating a stylish menu for your guests. Set up a cocktail menu at the bar(s), or leave some on each table. Designate a cocktail hour during your reception and make an announcement over the loudspeaker when the time comes to get everyone involved. There are so many ways to nudge your guests toward the bar, so get creative!
Learning how to set up the perfect wedding bar can add additional personal design elements to your reception space and can create an activity that keeps your guests entertained as the festivities shift from ceremony to celebratory reception.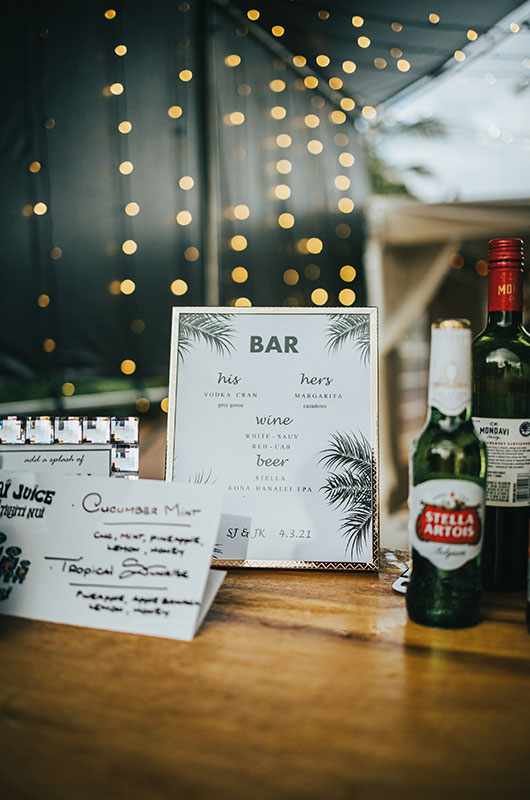 Whether you opt for a classy cocktail hour or you create a casual bar supplied with the best local and personal beverages, you'll find that drinks are an important part of your reception that will only add excitement to your big day.
Images courtesy of Pexels