The cake tasting is undoubtedly the most enjoyable aspect of wedding planning. However, with so many tastes and designs to choose from, picking a wedding cake may be overwhelming, much like everything else regarding wedding planning. We spoke to celebrity cake designer Kelly Gray to narrow down some choices and current trends.
Over-the-Top Wedding Cakes
Maximalism is having a moment and we're seeing this expressed through over-the-top wedding cakes – think intricate details, impressive heights, and indulgent flavors. Although it comes down to personal taste, I think this is a beautiful way for couples to create a celebratory moment and add a bit of whimsy to their big day.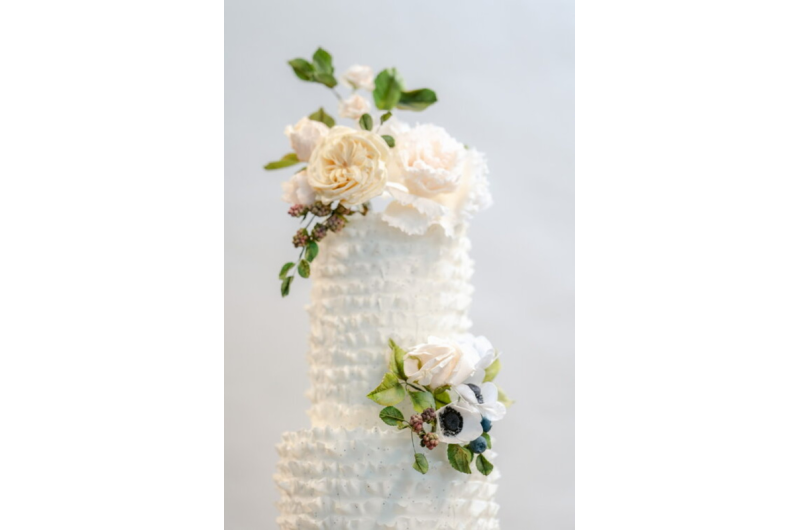 Sketched Cake Designs
There's been an uptick in couples seeking unique ways to capture memorable moments from their wedding such as live paintings or disposable cameras on guest tables. A great option is working with a cake designer whose process includes sketching out a custom-tailored design as a keepsake. It's a subtle memento that has the ability to encapsulate so much of the mood of the day.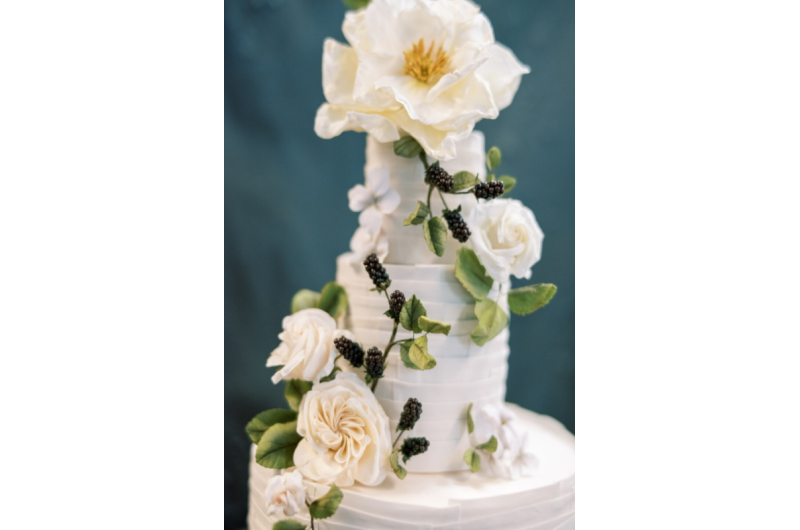 Mailed Tasting Cakes
With so many couples opting for more intimate destination weddings and cake designers across the country gaining viral followings, overnight express shipped tasting cakes and online Zoom design meetings have increased in popularity. Not only does it allow couples to sample their cake at home and mull things over without the baker watching over them, but often times they're able to invite family and friends to get involved in the process. For my clients, I offer the option of adding additional slices via overnight shipping so they have enough for everyone.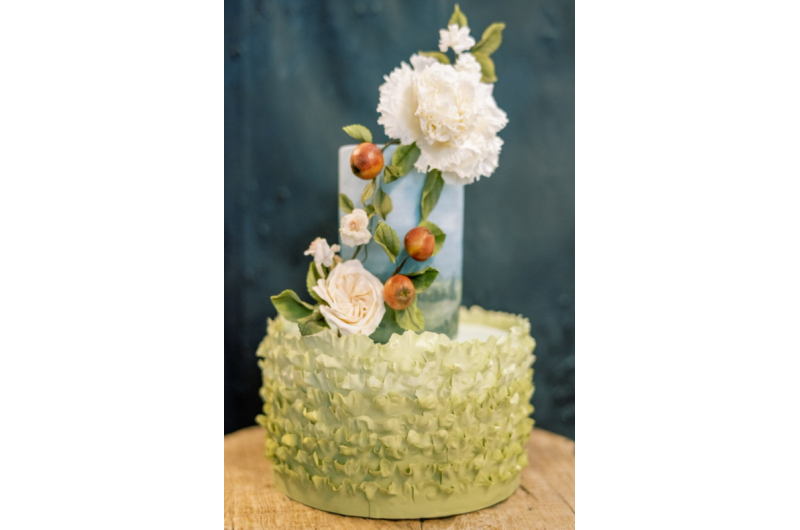 Custom Cake Flavors
The wedding cake industry has exploded in recent years and cake design and budget has been a huge part of that. For many bakers and cake designers, this added budget and creative freedom can often mean couples are open to exploring custom cake flavors. Rather than giving clients a list of flavors to choose from, I like to get to know my clients through a unique in-depth questionnaire that helps me craft flavors that are custom to their personal preferences and personality. I love creating a brand new flavor combination that no one has ever done before. It's such a special touch for the reception to help my clients personalities shine.