We are totally feeling the Christmas spirit at Southern Bride! We've got christmas music playing in the office and decorations everywhere. We're merry and wanting to spread some Christmas cheer!
"It's the little things" is a phrase that is so true when it comes to entertaining. Whether it's your wedding, your rehearsal dinner, or a Christmas party with your friends and family, it's the little details that really pull a party together. We love Aardvark Straws and the way their adorable designs add the perfect touch to your holiday drinks. Mallory, of Aardvark Straws, was so kind to share this delicious holiday drink recipe with us at Southern Bride and we thought you all would love it, too! With apple liqueur and ginger beer it looks as good as it taste!
Happy Holidays and enjoy your Gingered Apple Sparklers!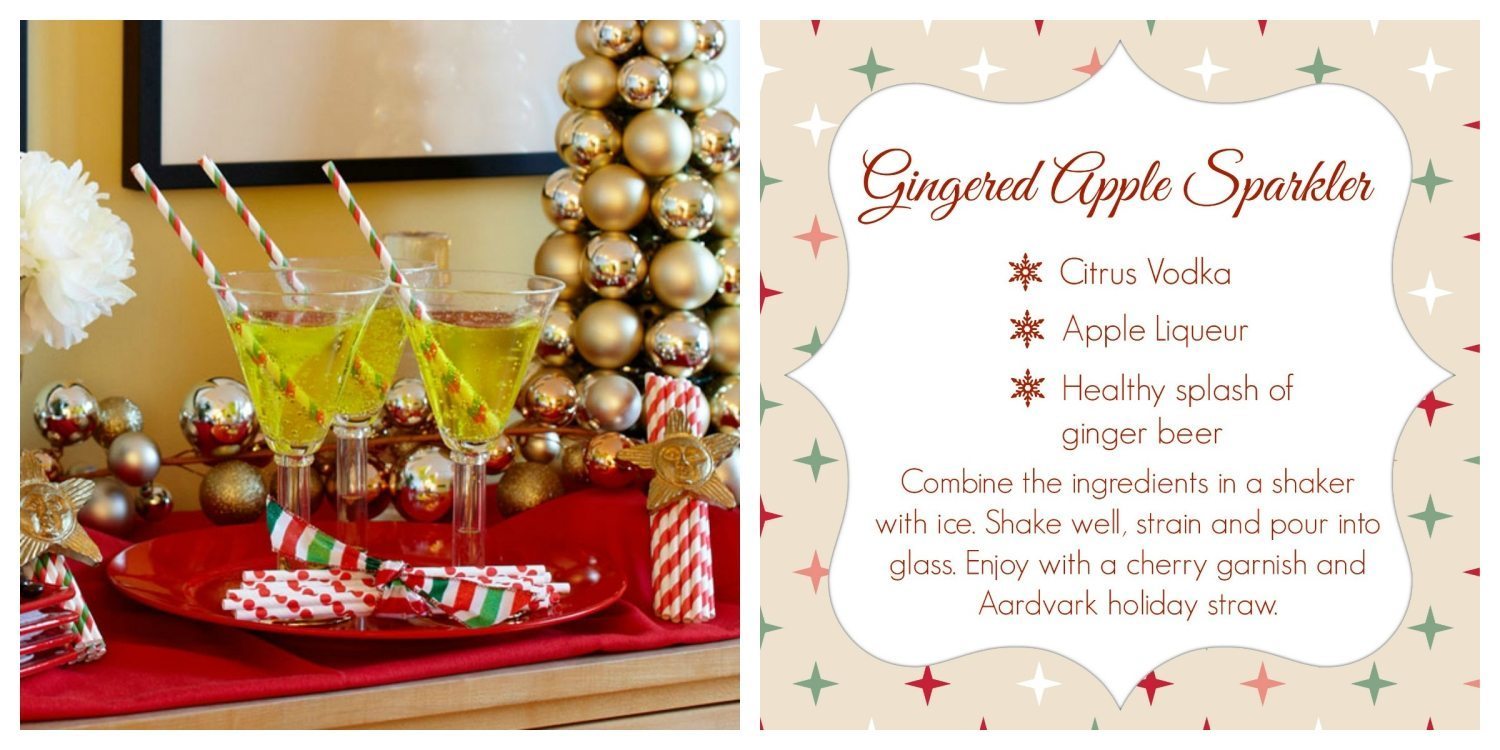 Aardvark straws are available online at www.aardvarkstraws.com. A package of 24 straws ranges from $4.99-$5.25, and a package of 144 straws is $19.99.