Today is National Southern Food Day, which reminds us how much we love to see couples incorporate their favorite Southern foods on their wedding day!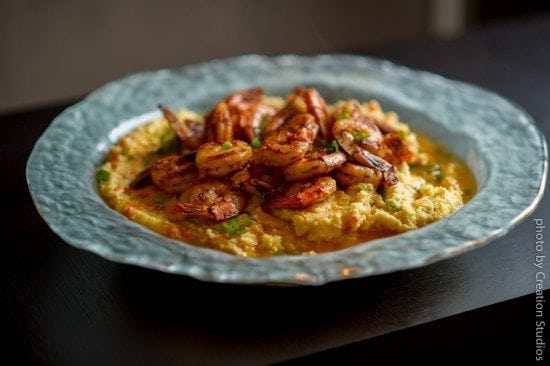 Many couples decide on Food Stations for Southern favorites like BBQ,  Shrimp and Grits, Mashed and Sweet Potatoes, Low Country Boil, Mac 'N Cheese, Chicken and Waffles, the list goes on and on.
If you have a sit down dinner, have a few of your favorite Southern dishes for your guests to choose from. Another great idea is allowing your caterer to use an old family recipe of your favorite Southern food or dessert.
No matter how it's served, your favorite Southern dish will be enjoyed by all and will be the perfect delectable detail at your Southern wedding!
photo provided by: Simply Delicious Caterings
photo: Creation Studios