Whether an alcoholic beverage or alcohol-free, sipping on some bubbly at your event is a fun and festive way to toast the special occasion. From having a cocktail mixer in hand, or sipping on an elegant glass of wine, try a few of the
newest alcoholic and non-alcoholic beverages to spice up your wedding drink menu.
Lali (Non-Alcoholic)
Enjoy your evening, and wake up without the hangover! Subtract the calories and the alcohol with this wine alternative that incorporates organic grapes harvested from California's flourishing Central Valley vineyards. In its easy-to-grab, green recyclable packaging, you won't have to worry about long waits at your wedding bar or the accidental dropping of wine glasses. Sip on several flavors of this refreshing and authentic 25-calorie drink while safely dancing the night away!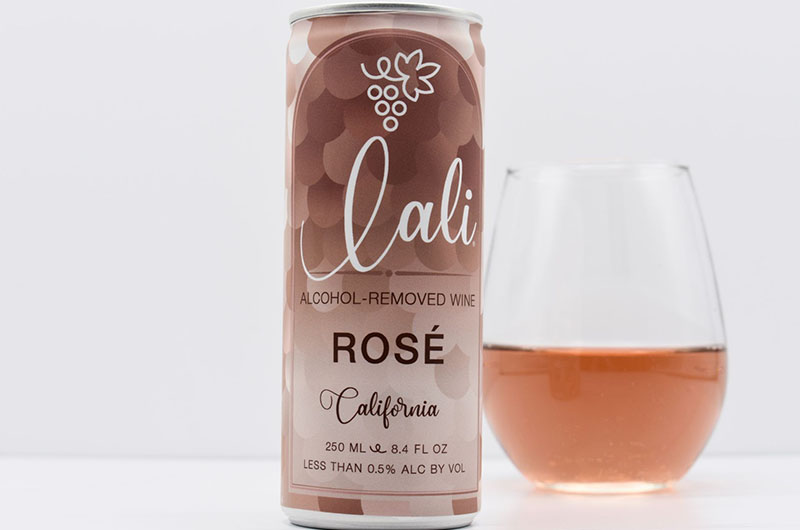 Ritual (Non-alcoholic)
Drinks with less alcohol are becoming all the rage for guests looking to watch their waistline, curb drinking, or even enjoy the party without worrying how many times they've filled their cup. With this comes fun, dynamic mocktails, and Ritual Zero Proof Spirit Alternatives has just the recipes for any beverage lover, whether you're a rum fanatic or a tequila talker, their mocktail creations are a must to try! Enjoy 1:1 in your favorite cocktail, or in part with traditional spirits for a low-ABV version. Ritual's products are non-GMO and gluten-free, and are made of all-natural botanicals to echo the taste, smell, and burn, without the alcohol or calories.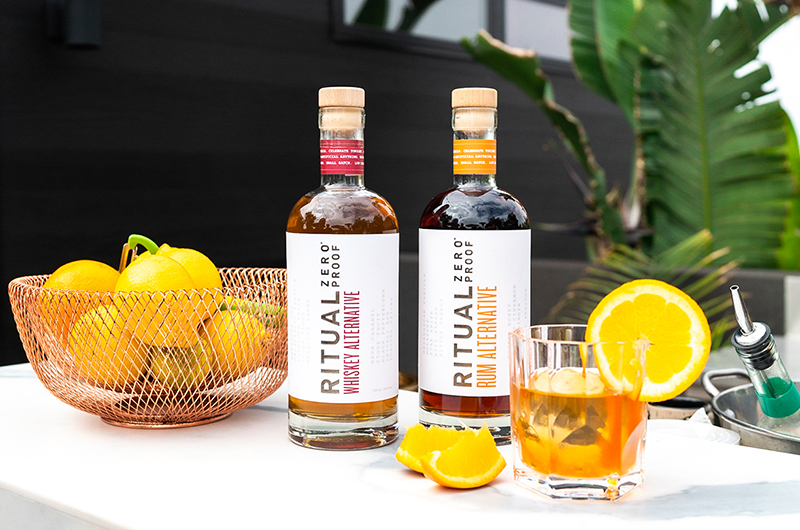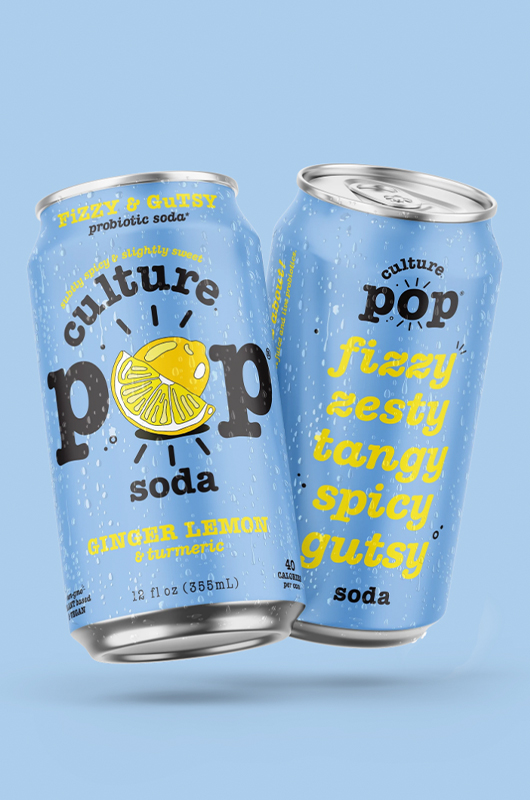 CulturePop (Non-alcoholic)
Canned cocktails with health benefits…what more could you ask for? These non-alcoholic cocktails pack quite the variety of flavors and probiotics. This alternative to alcohol makes for just the right grab-and-go drink while dancing the night away at your reception!
Now that we've covered some soon-to-be non-alcoholic hits at your wedding bar, dive into some of our favorite, alcoholic statement beverages that are sure to spice up your evening.
Ohza (Alcoholic)
These cost-effective and all-natural sparkling wines give you and your beau the freedom of stocking your wedding bar with unique options for your guests, without the hassle of extra glassware or necessary ingredients. Ohza presents you and your party people with four tasty canned cocktail flavors to choose from: The Classic Mimosa, Classic Bellini, Cranberry Mimosa, and Mango Mimosa, all inherently festive and sure to make a reappearance at the next celebration.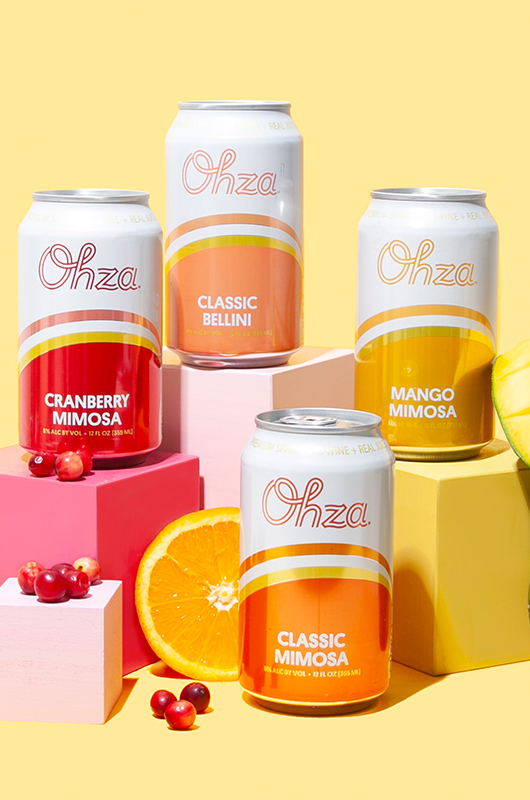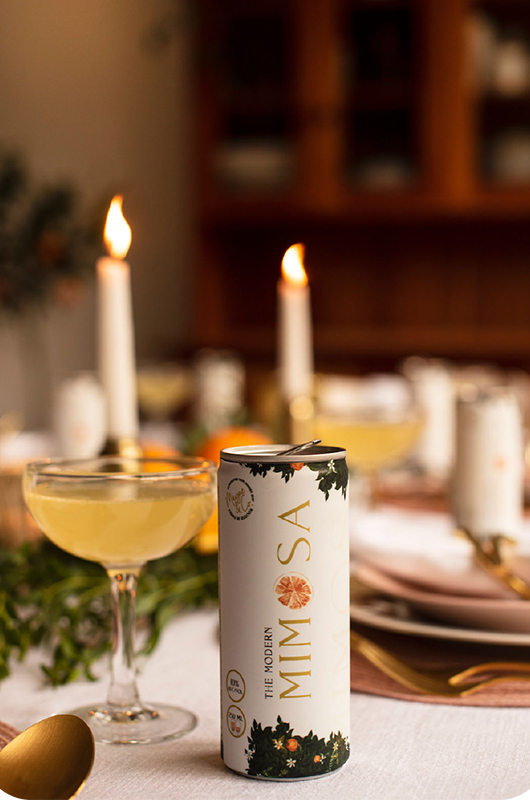 Modern Mimosa (Alcoholic)
Whether you're dreaming of sipping on mimosas poolside or celebrating relaxing with your bridesmaids before walking down the aisle? Set the champagne bottle aside and take a sip of The Modern Mimosa. This beautifully packaged, canned mixture of sustainably produced Italian wine and California orange juice is redefining your bubbly Sunday brunch experience. Additionally, they'll soon be releasing bridesmaid boxes, as well as the option to personalize cans, making them the perfect beverage of choice for showers, bachelorette parties, and weddings!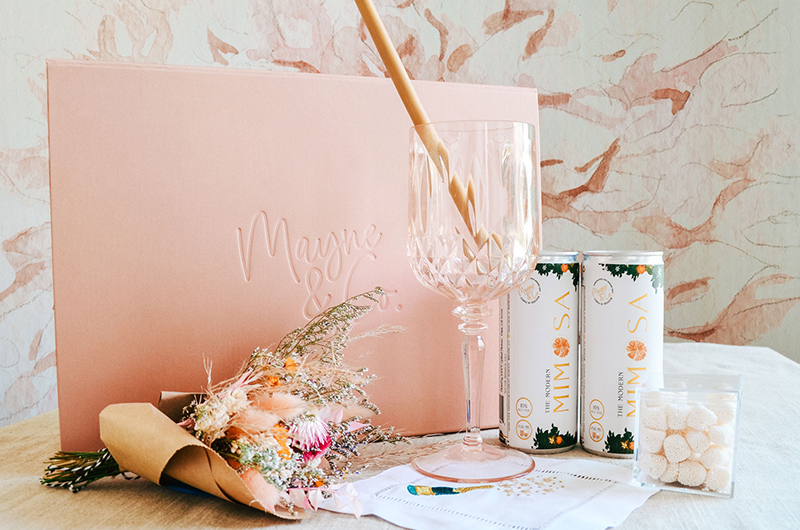 JNSQ (Alcoholic)
This luxury bottle of wine speaks of timeless elegance with its beautiful, vintage bottle and classic French taste. Made with premium California grapes, the full size is just right as a staple behind the bar, as gifted mini bottles to your girls that will be standing by your side on your big day, or a fabulous gift to place in hospitality bags for your out of town guests.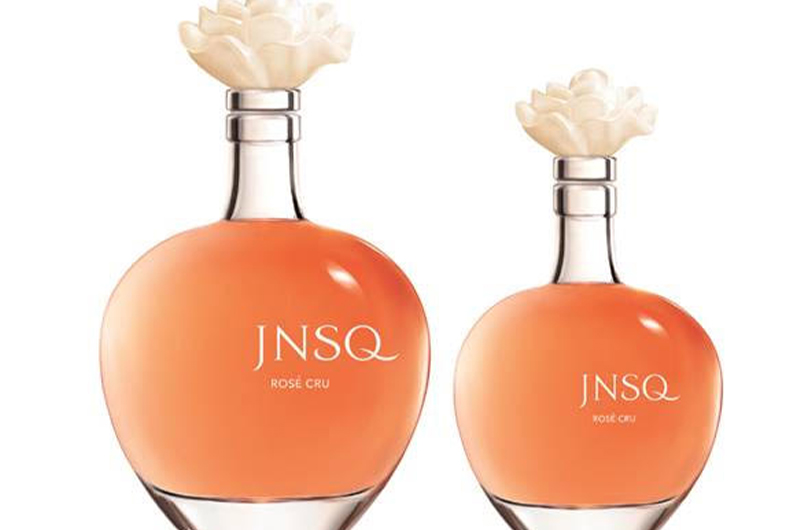 The Meltdown (Bar Toy)
Don't worry, we didn't forget about the fun bar tools that piece together a unique, entertaining experience at your drink-making table. The Meltdown Ice Press boasts luxury and makes quite the statement gift for a cocktail-loving couple. The customizable tool creates perfectly shaped ice spheres in just under one minute. Unlike other ice molds and presses, Meltdown's three models (Chubby, Copper Topper & Mogul) are made from the highest quality materials, like copper and aluminum that produce a superior shaped, 2.5-inch ice ball for spirit drinks. A sure cocktail conversation piece!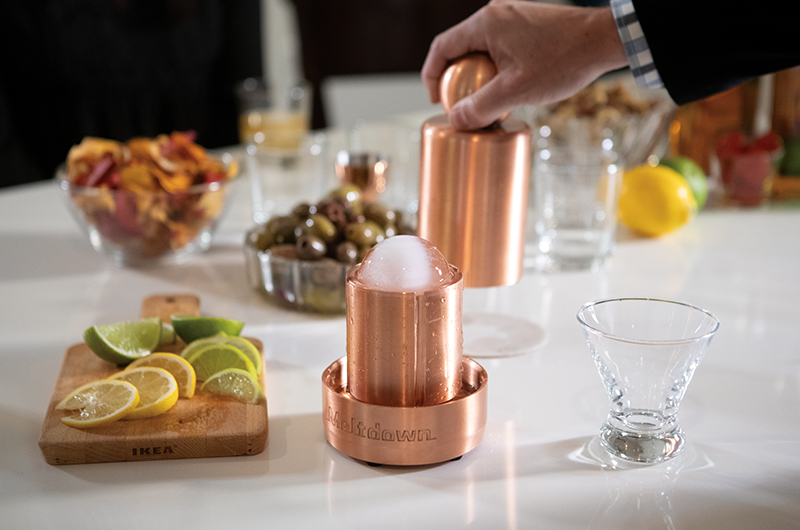 While deciding what beverages to provide your guests with may seem daunting, consider trying some of the newest alcoholic and non-alcoholic beverages to spice up your wedding drink menu. These fabulous options are sure to provide a night of endless fun for everyone and put a new twist on the classic signature bar options.