If you've been looking for a fun way to pop the question to your bridesmaids, try popping champagne!
When Southern Bride's Assistant Editor got engaged this past year, she knew she wanted to ask her two sisters to be co-maids of honor. After searching for a creative way to "propose" to them, nothing felt exactly right for the celebratory, elegant feel she was seeking. Then she came across The Sip.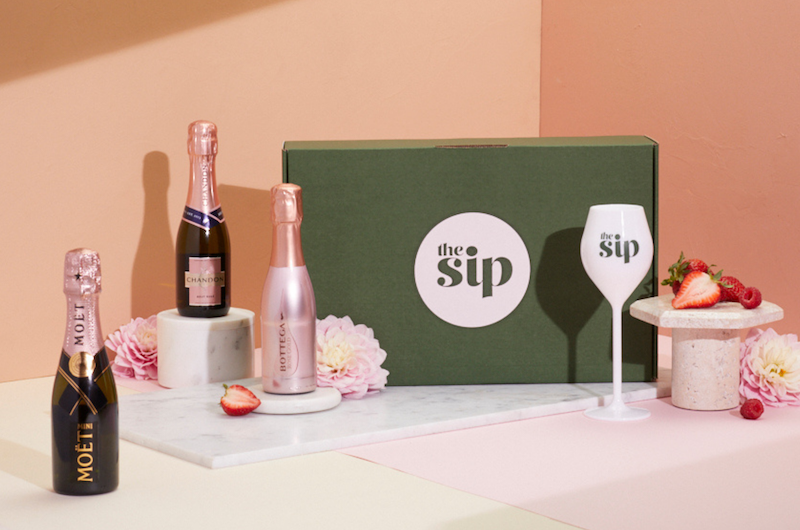 The Sip is a Black women-owned sparkling wine brand founded by two best friends who bonded over their love of bubbly. The brand curates the world's best Champagne and sparkling wine into beautiful boxes delivered right to customers' doorsteps. Choose from specialty curated boxes for one-time purchase or a bi-monthly subscription service that will deliver new wines from the top Champagne houses as well as Black and women-owned brands every other month to taste and discover. Each box includes 2-3 187ml and 375ml bottles, a special gift, and a down-to-earth tasting guide to empower people to learn what they like. Every sale on The Sip's site – from boxes to full-size bottles and fun wine accessories like this rose gold disco ball cup – funds clean drinking water for women and children in need (5,500 gallons so far). This is a major bonus for brides seeking heartfelt luxury gifts that will also give back to others.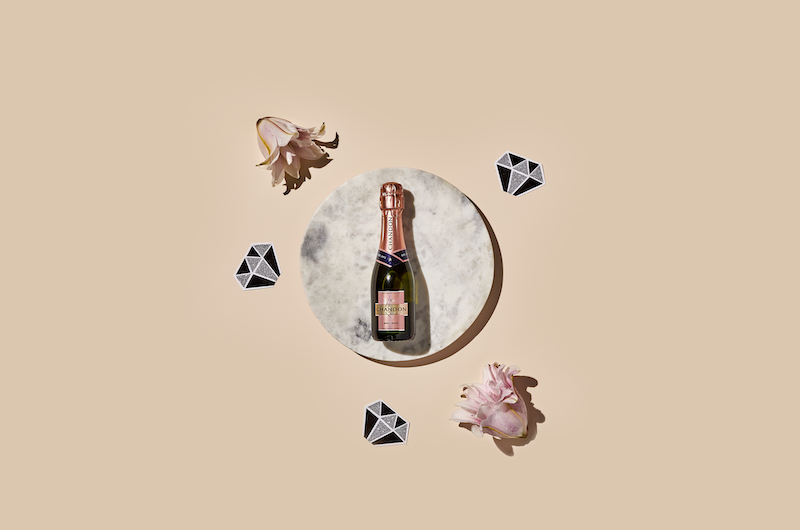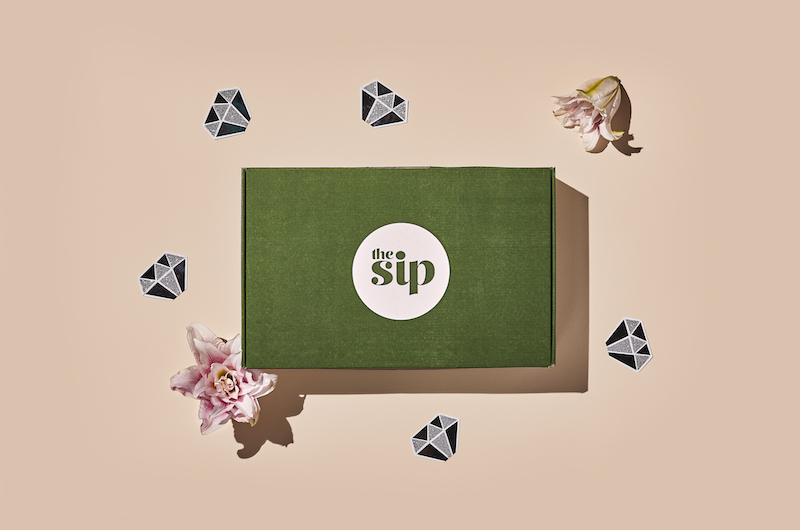 For her MOH proposals, our Assistant Editor selected her favorite of The Sip's curated boxes: Rosé All Day. Wrapped in The Sip's beautiful packaging, the box included three exquisite bubbly brands: Bottega – Rose Gold (187ml), Luc Belaire – Rosé (187ml), and Moët & Chandon Nectar Imperial (187ml). The box also included an adorable Sip branded chalet drinking glass. The Southern Bride editor said it added a dose of celebratory fun to her maids of honor proposals as they all toasted to her upcoming wedding.
With a record number of weddings in 2020 (the most since 1984!) many engaged couples are feeling the pinch to budget for their own wedding while attending others that were postponed. Thankfully, The Sip lets brides pop the question to their wedding party in a special way without breaking the bank. Because of The Sip's small bottle formats, each box actually costs less than a bottle of French champagne.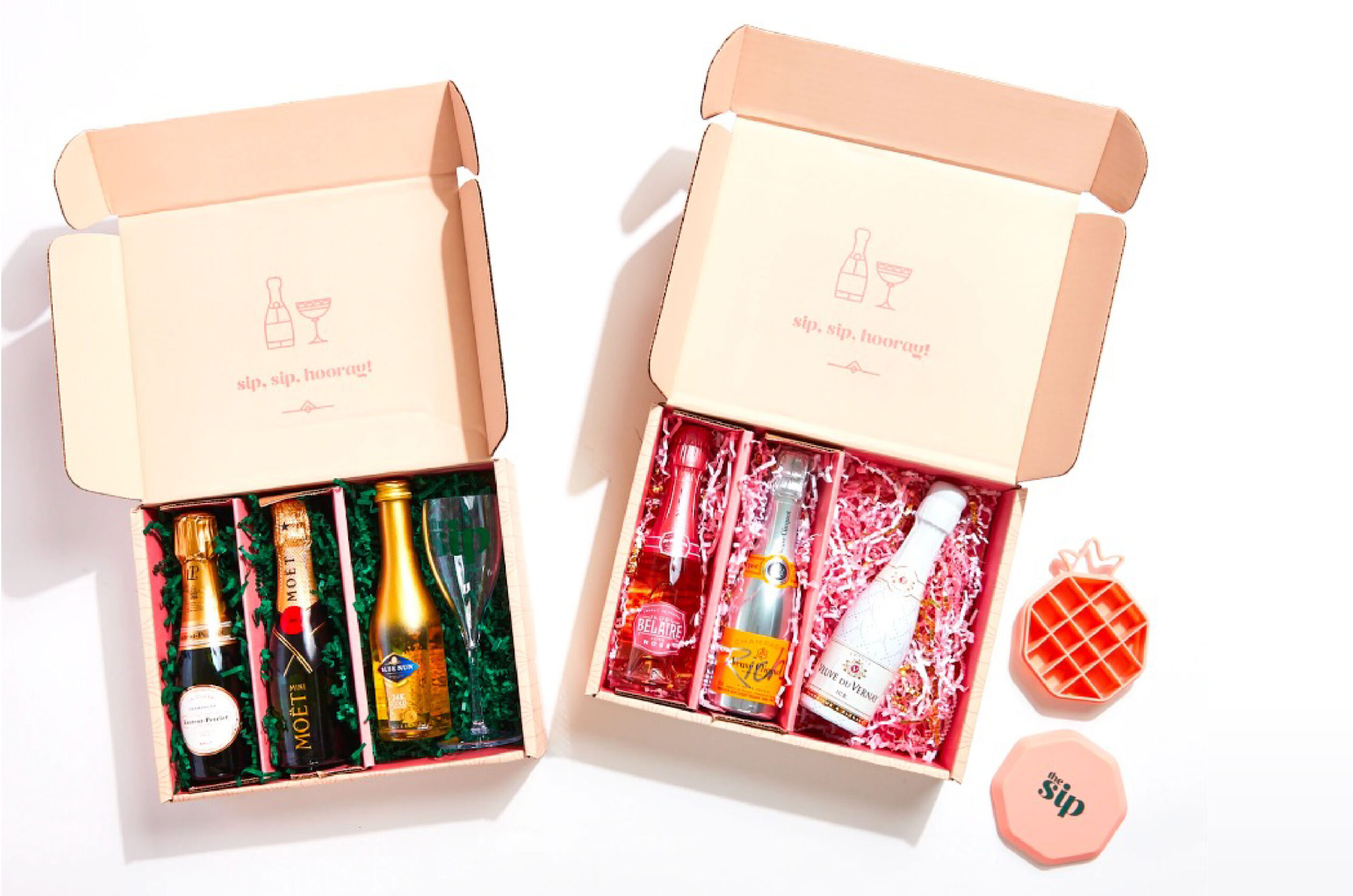 Brides who are considering proposing to their bridesmaids or wedding guests on the lookout for a special and affordable gift for a bride in their life – are sure to love The Sip's curated boxes. Not only does The Sip make it easy to discover new wines and turn any moment into a celebration, they are also changing the landscape of the wine industry to be more inclusive and equitable. We'll cheers to that!
For more information on The Sip, visit thesip.com.