Off the Beaten Path in Sonoma Wine Country: A Sample Wedding Weekend Itinerary
By Sherra Meyers
Photography by Krista Marie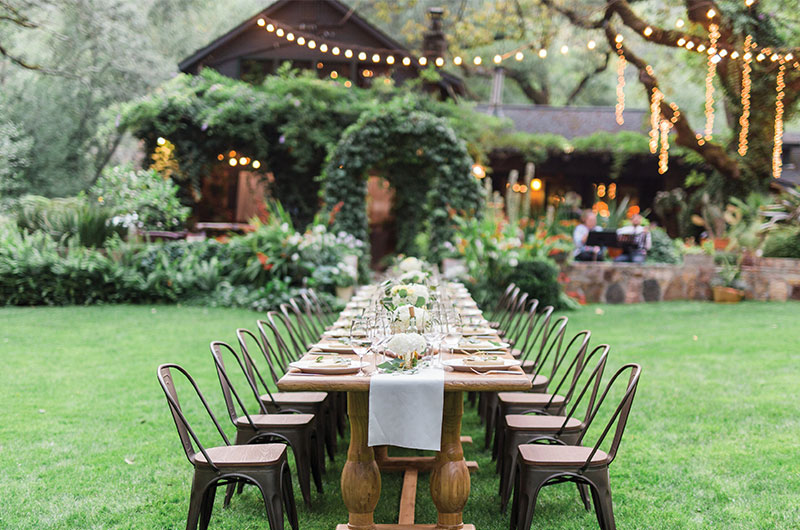 You may think a wine country wedding only exists in fables and legends but alas, Southern Bride's recent visit to Sonoma County, California proves formidable dreams can indeed be brought to fruition. While in Sonoma, we explored some of the most exquisite estates and boutique wineries that open their properties to the public for nuptial ceremonies and celebrations. Some, though, are so exclusive they only allow two to three weddings a year. Most, if not all, are private and require that you book directly with a professional service that represents the estates. Luckily, we had the opportunity to meet with Off the Beaten Path, a full service wedding and special events design company, to learn the "ins and outs" of planning a dreamy wedding weekend in one of the nation's most sought after travel destinations. The K Group, another local business that represents private estates, often collaborates with Off the Beaten Path to bring you the best venues in the region.
Below is a sample itinerary we put together to provide inspiration for an excursion filled, wine country wedding weekend, starting with accommodation options and ending with a farewell Sunday brunch. For further details on each business, visit SouthernBride.com under Sonoma Wine Country Wedding.
Accommodations
 Vintners Inn is a 44-room boutique hotel situated on 98 acres within the Russian River Valley
appellation, reminiscent of a European village with spanning culinary gardens, fountains and vineyard views.
Hyatt Regency Sonoma Wine Country, located in the heart of Santa Rosa, was built in 2002 and boasts a modern, country-chic atmosphere. Its ideal location means that numerous restaurants, wineries, breweries and shopping are all within walking distance.
THURSDAY- Guests Arrive, Welcome Cocktails, Light Dinner
Guests will most likely fly into the San Francisco Airport (SFO) and will need to rent a car unless
transportation is provided. We recommend Beau Wine Tours and Napa Valley Chauffeur. Each offers
sedans to limousines, mini busses and full size coach buses. Both also offer customized wine tours with dedicated drivers who are knowledgeable about the region, providing guests with the optimal wine country experience.
Three J Farms is a private estate poised on a hillside with meticulously manicured open grounds and
stunning sunset views over distant vineyards. An ideal venue for welcome cocktails and a light dinner
including seasonal flatbread pizzas, assorted salads served with featured local wines, as suggested by Off the Beaten Path.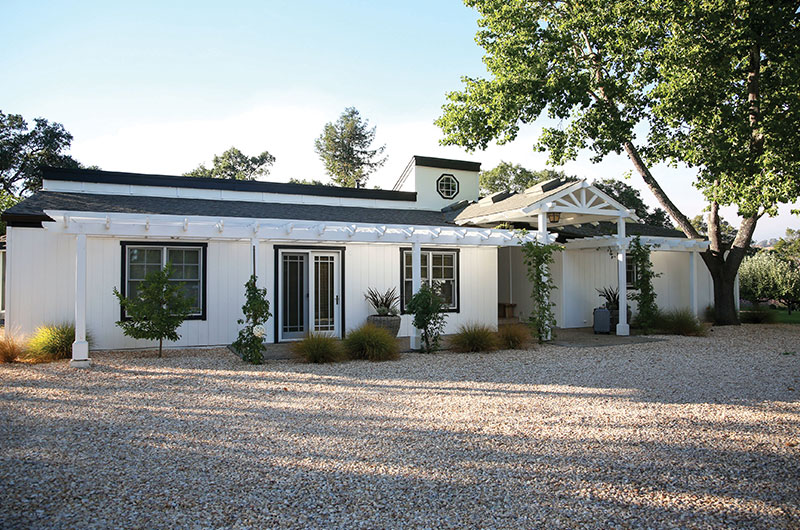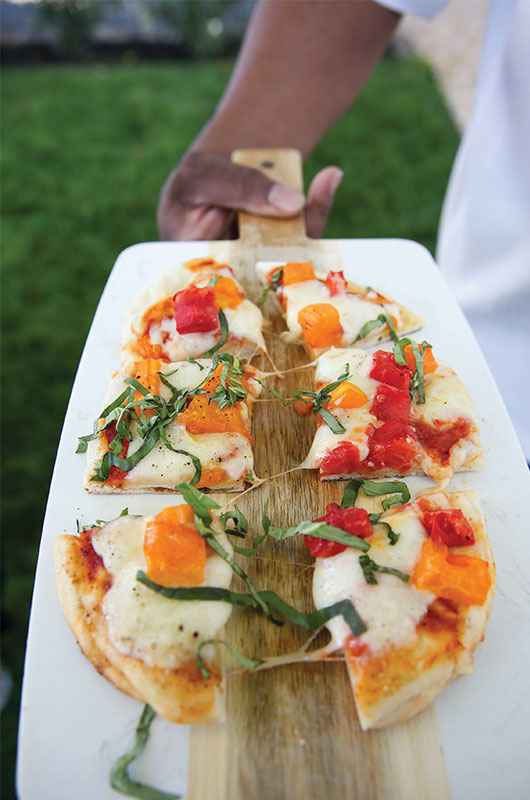 FRIDAY – Daytime Excursions, Rehearsal Dinner
Begin the day with a private, group wine tasting at K Squared Cellars. With nine years of experience at Charles Krug Winery and a single barrel of Russian River Pinot Noir in his garage, Andrew Moore developed a passion for small lot premium wines and eventually opened his own winery. Named after
his two children Kaylie and Kyle, K Squared Cellars has been making wine since 2015. Located at the hip Artisan's Alley where a collection of breweries, distilleries and wineries are found.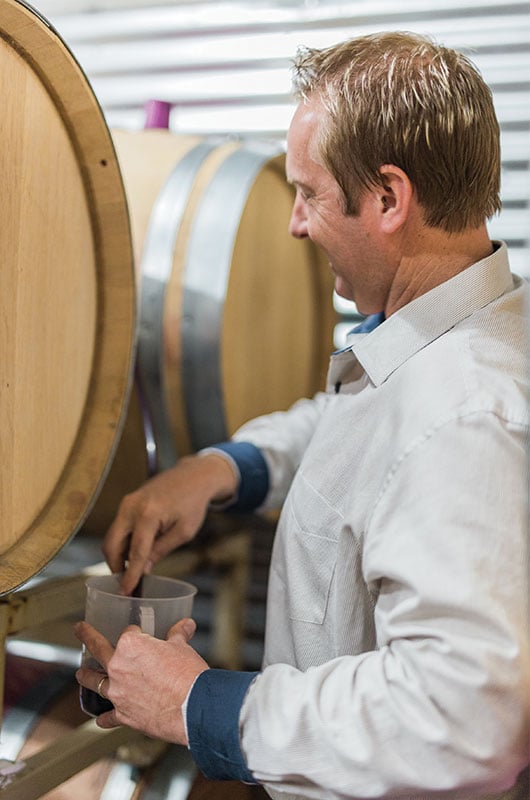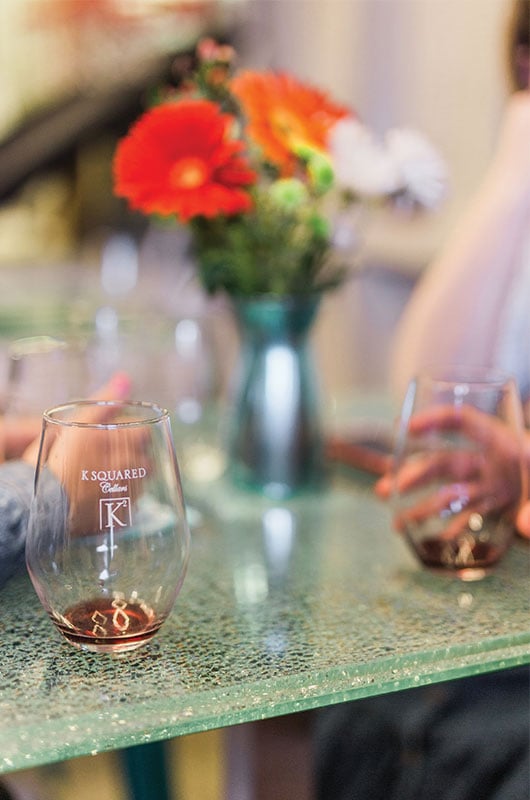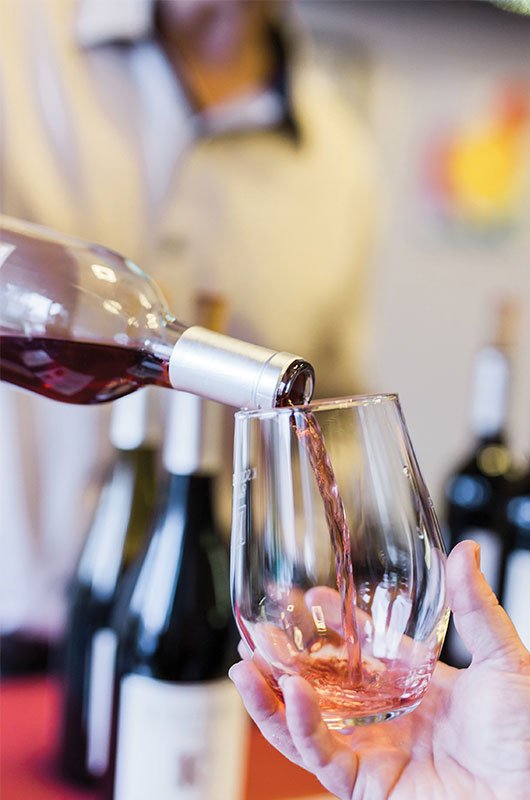 Front Porch Farms, a private estate and organic farm, offers tours and wine tastings on an expansive, outdoor covered patio. Start with a light accouterment of cheese, fruit, and crackers, and then let the wine tasting number two begin! In the meantime, Off the Beaten Path will create a garden picnic lunch harmoniously blending farm fresh ingredients. After, enjoy a walking tour of the grounds but note that it tends to get warm. Encourage guests to wear comfortable shoes and hats. For a cool twist on the agenda, have Off the Beaten Path organize Amy's Wicked Slush to set up a slush bar – a chilling treat that will keep everyone refreshed.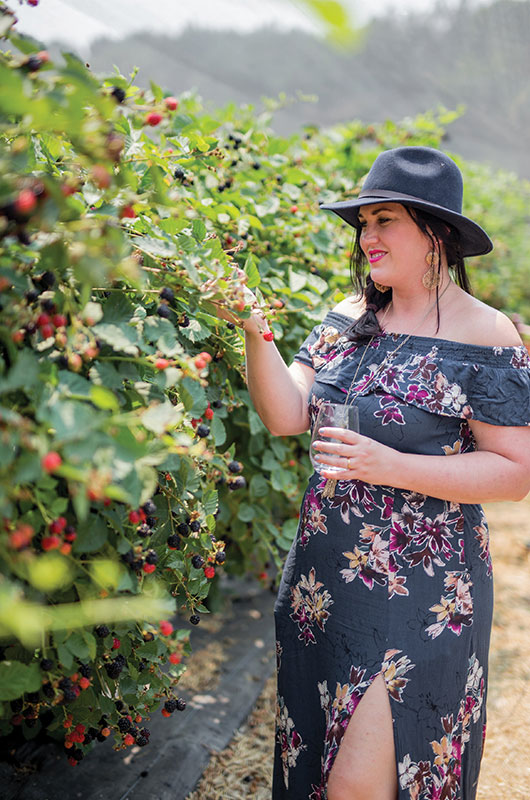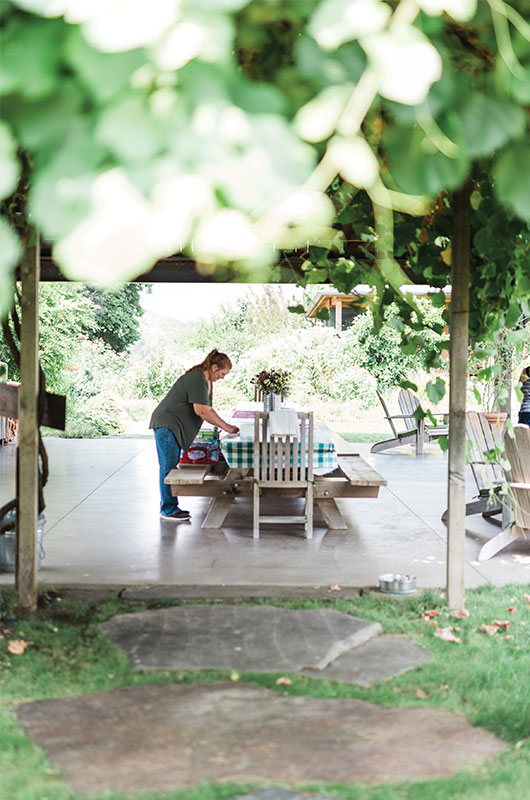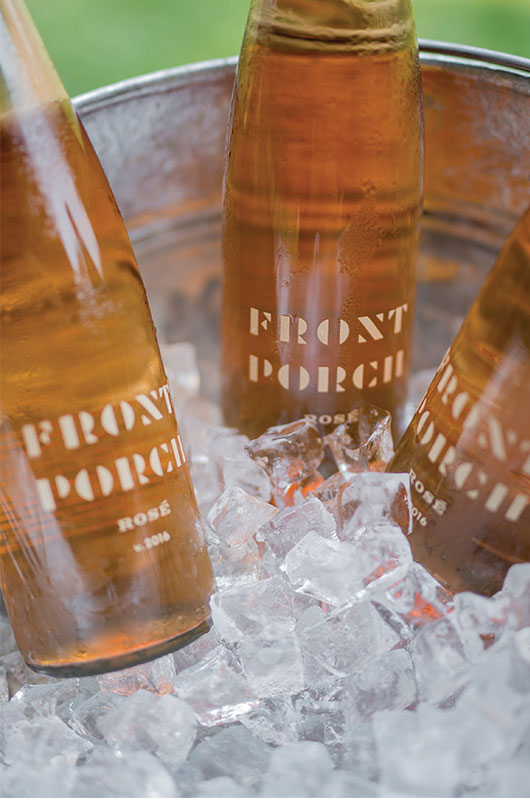 Petroni Vineyards, a private estate situated on a plateau featuring vistas of vineyards and olive trees entwined about the estate similar to what someone might see in Tuscany, is one of the most impressive rehearsal dinner locations. An intimate tasting and dining experience within their wine caves is an event in itself to remember.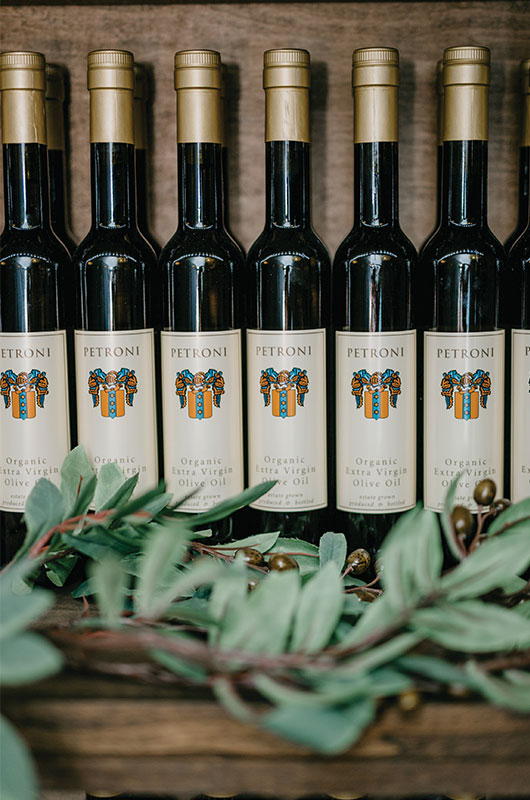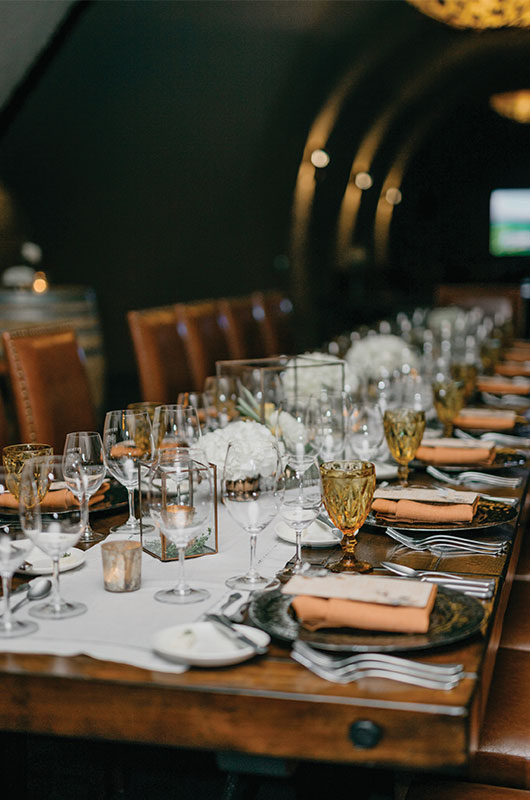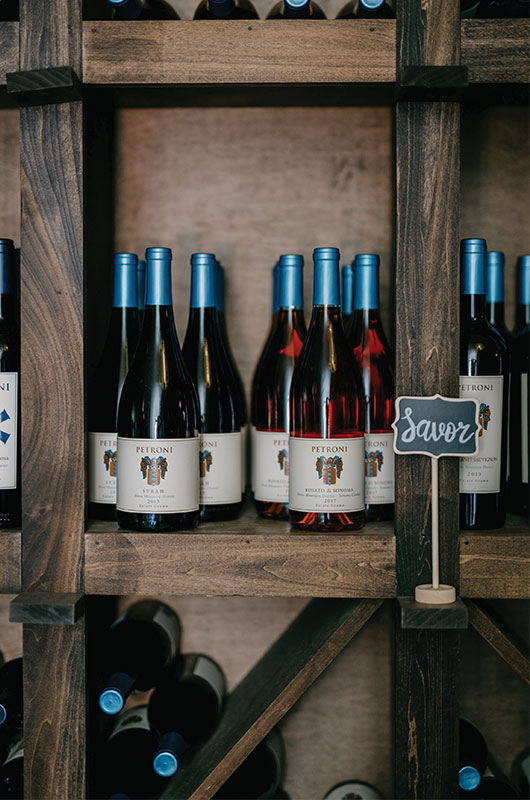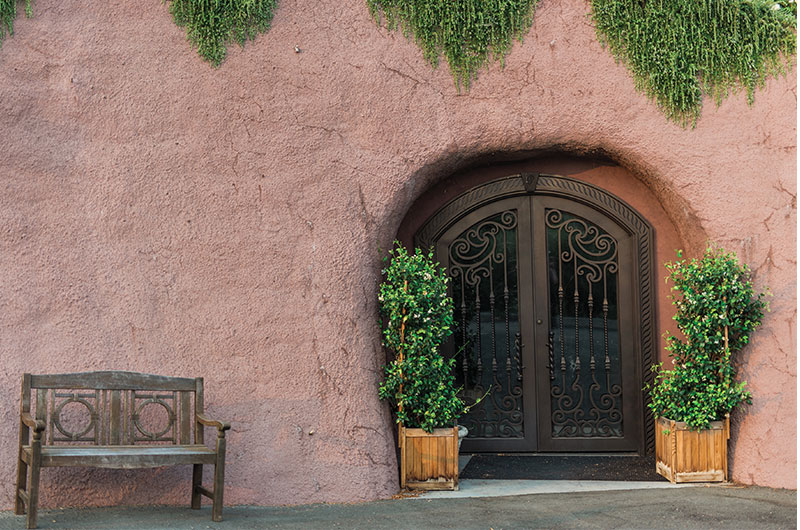 SATURDAY – Big Day Details
Spend time with your nearest and dearest before saying "I do." Osmosis Day Spa, an award winning Japanese gardens sanctuary, offers a tranquil space for the bride and bridal party to enjoy quality time together before the ceremony. Decompress over the inimitable Cedar Enzyme Foot Bath, signature hot tea, and a group stroll through the gardens. Guys can head to Beffa Springs Ranch, a private estate that provides the unique opportunity to visit a working ranch and learn how organic practices benefit the environment. Alley 6 Craft Distillery, a small batch craft distillery, features whiskey and gin spirits; a great way for the groomsmen to unwind or start the party early!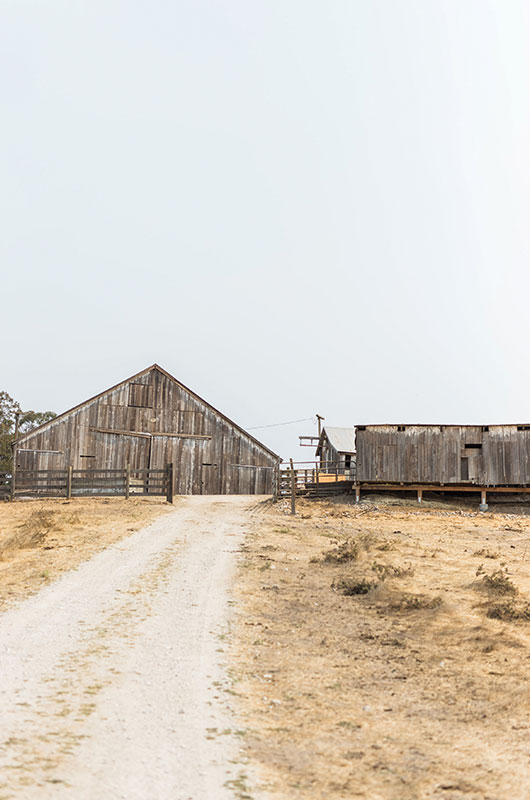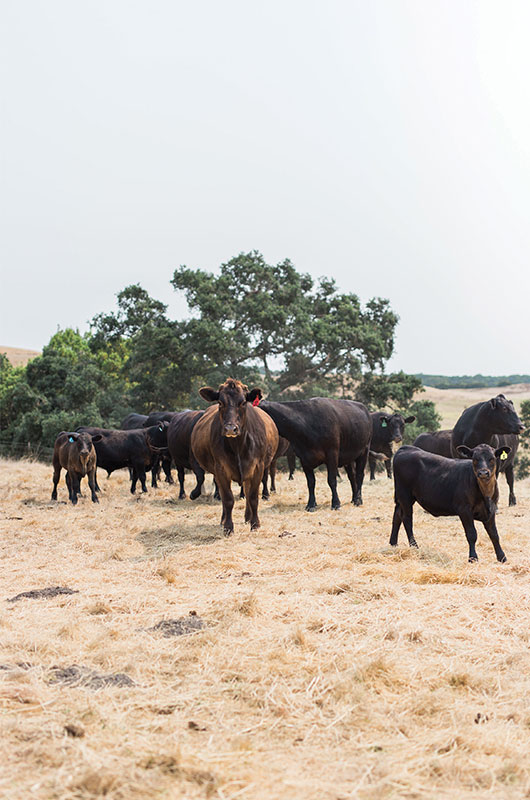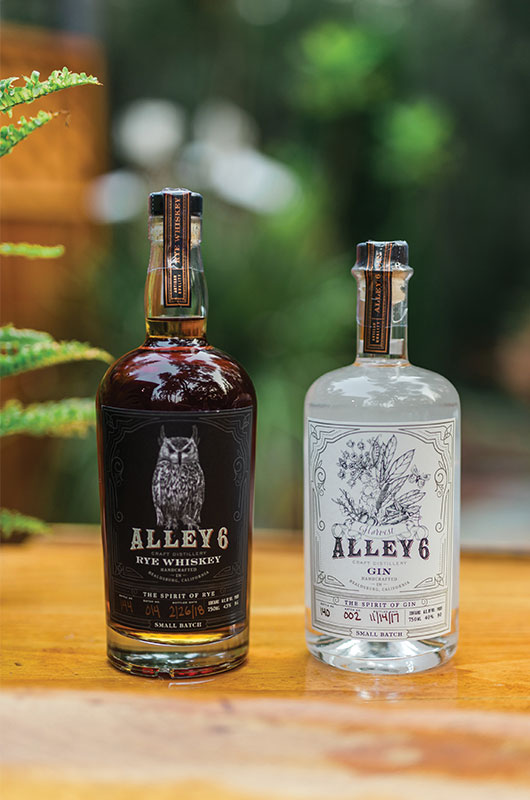 Tie the knot at a private estate as they are exclusive, intimate and usually the best kept secret. Many offer luscious outdoor grounds that can accommodate both the ceremony and reception. Though we're unable to divulge estate name that we explored, we can tell you that it's tucked way back into the hills, boasts a rolling creek, two sprawling lawns, a stone patio, and is the epitome of charming.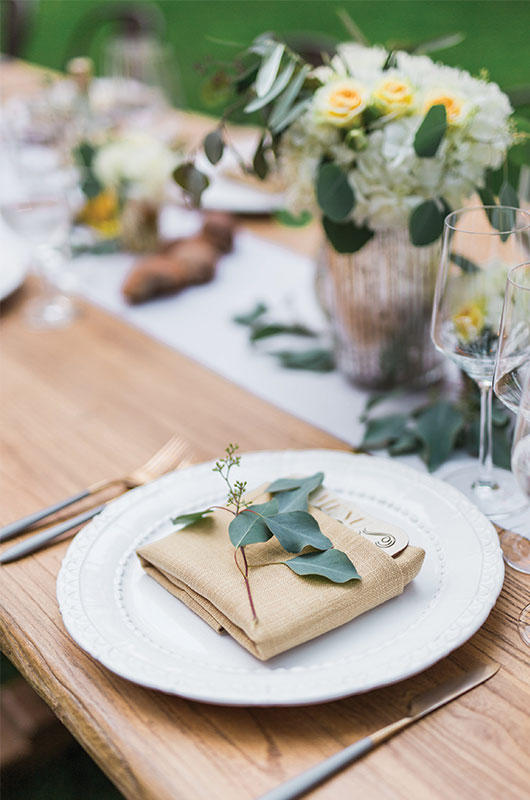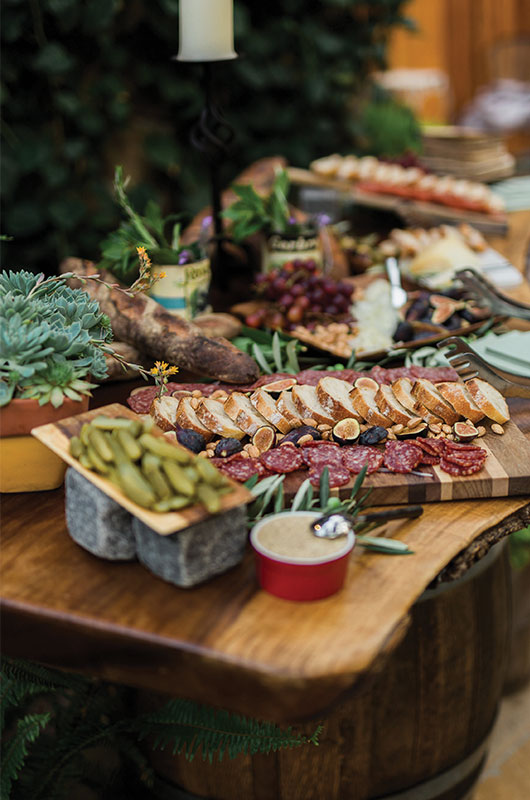 SUNDAY- Send-off Brunch
Say farewell to a memorable weekend at the family owned Servino Ristorante located in the delightful town of Tiburon. Reserve the Bella Vista Room and deck, which has breathtaking views of the San Francisco skyline.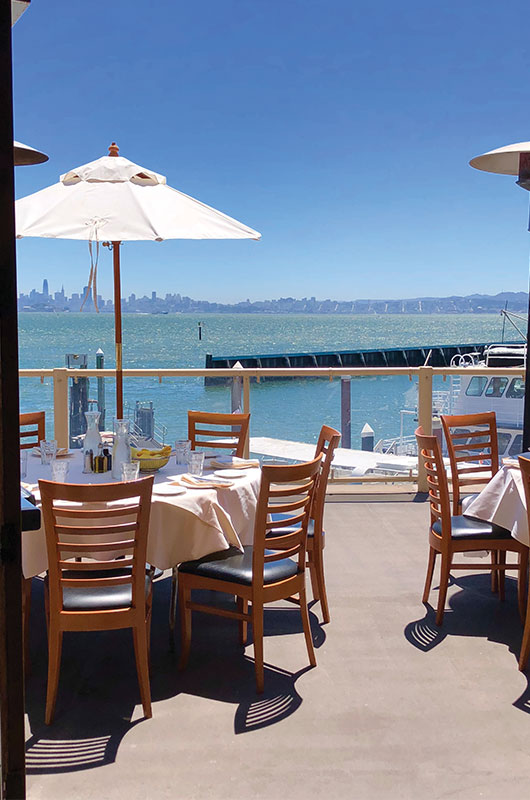 Note to Self
Begin the weekend with a group activity as guests will be ready to explore and mingle as soon as they arrive, especially if it's their first time in Sonoma.
Remember that guests will be just as excited as you to visit wine country and may opt to stay an extra night or two to make the most out of their trip. Provide a list of recommended "to-do's" (such as the ones below) guests can refer to when deciding how to spend downtime or added travel days.
Hospitality bags are a wonderful way to welcome guests. Include items such as maps that can be
obtained from the Sonoma County Tourism office, usually complimentary and other uniquely themed
wine country items. Go to SouthernBride.com and search for Sonoma Wine Country Wedding for a complete list of gifts ideas that will enhance your welcome bags.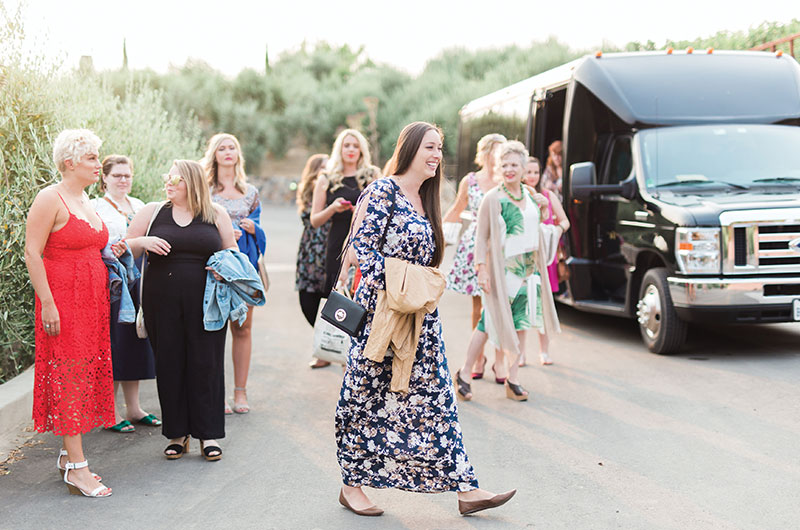 Guest Time
The Petaluma Historical Library & Museum is a historical building dating back to1904 and houses a permanent exhibit of handmade wedding gowns all worn by former Petaluma residents from 1870-1960s.
Cowgirl Creamery founded by former chefs Sue Conley and Peggy Smith who channeled their
experience and expertise into an artisan cheese making business in 1997. Classes and tastings are
available creating an interactive, informative, and delicious experience.
Amy's Wicked Slush, owned by Amy Covin, brought her love for Italian ice from Boston to Healdsburg. After realizing there was nothing like it in Sonoma County she decided to open her own
shop, offering over 12 luscious flavors. Try the Split, a combination of Italian ice with soft serve ice
cream
Moshin Vineyards by Rick Moshin uses sustainable farming methods that are minimally invasive
through the use of gravity-flow and solar energy to make their wines. The vineyard specialize in small-lot, handcrafted wines including, Pinot Noir, Sauvignon Blanc, Chardonnay, Merlot, Petite Sirah and Zinfandel.
Be an educational guest at Heidrun Meadery, a winery that produces a honey wine (mead), specifically of the sparkling variety using the traditional French Methode Champenoise.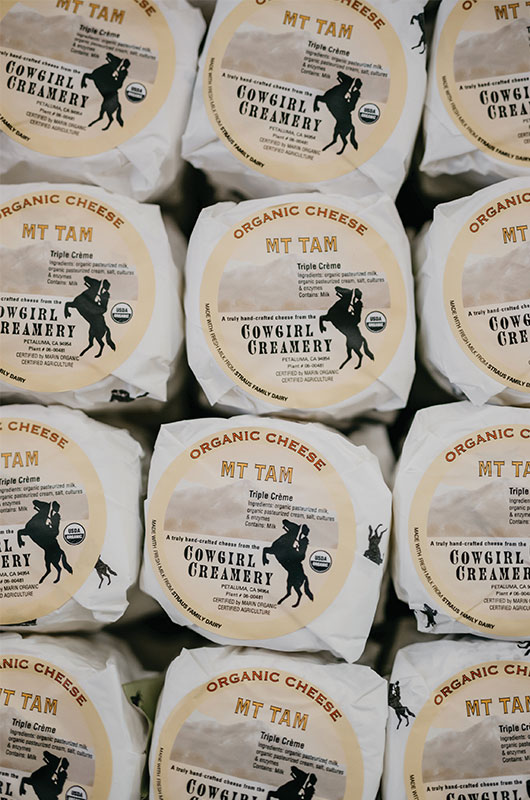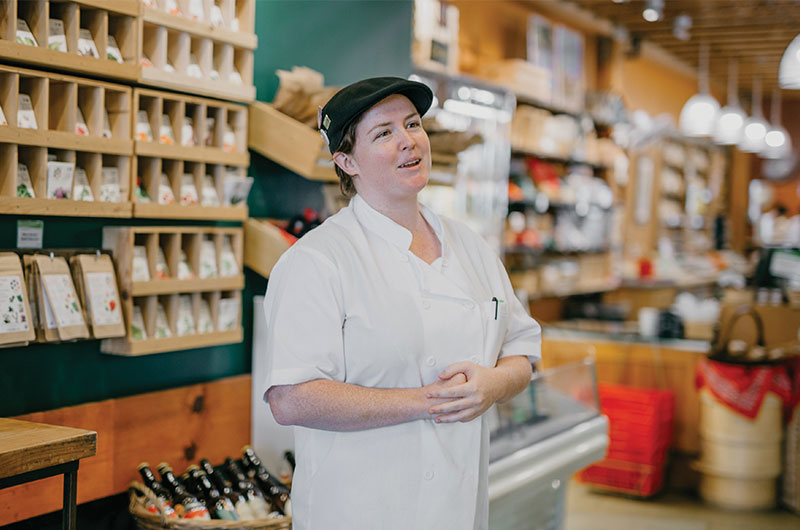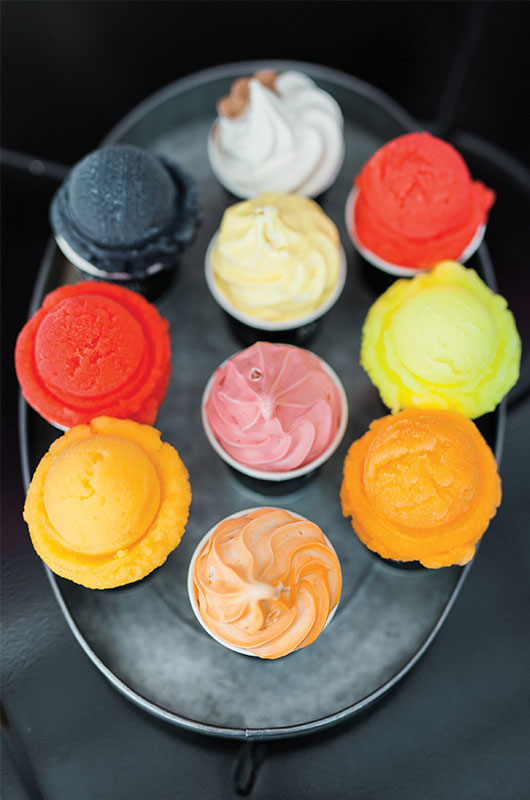 Resources
Live Music: Keri Campbell Music Violinist, composer and producer. She can provide solo or trio packages.
Rentals: Encore Event Rentals A full service event design and rental company providing delivery, setup and pick up. Check out their interactive Design Center on their website.
Sparkling wine: ONEHOPE Wine Indulge while doing good is the main principle of ONEHOPE Wines. We
recommend the California brut sparkling wine in gold and silver shimmer bottles – perfect for celebrations!
Every bottle purchased provides donations to different charities to feed the hungry, provide clinical trials for
cancer patients, find forever homes for shelter animals and much more.
Gift Idea for Him: Boudoir by Chee Photographer Charity Epperson helps you create a lasting memory for him and lesson of empowerment for you. Charity's ambition is to not only create sensual yet tasteful images for you and your hubby, but it's also her ambition to help women feel confident and beautiful inside and out.