Professional and home chefs alike know that with the right kitchen tools, anything is possible, but with so many appliances on the market, it can be tricky to figure out what kitchen tools you need on your wedding registry and what you need for your new kitchen. 
Piling your registry with over-specialized implements can lead to cluttered drawers filled with items that will collect dust over time. Save some time planning and save some kitchen space by investing in a tool that can do it all: the Thermomix® TM6, an all-in-one kitchen appliance that consistently performs over twenty-four different culinary functions––all at the touch of a button.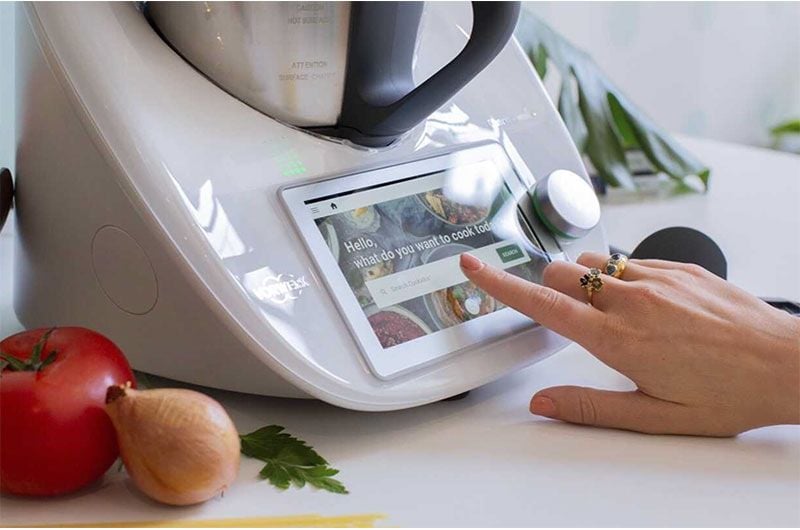 The TM6™ allows chefs to master any recipe, from perfectly-cooked rice for a weeknight dinner to exciting experiments that will wow your guests. Want to make some homemade yogurt? Use the fermentation mode. Worried about the sticky mess at the bottom of your mixing bowl? No problem, use the pre-cleaning function! The TM6™ truly does it all, with functions ranging from chopping, slow-cooking, emulsifying, whisking, caramelizing, sautéing, blending, juicing, kneading, and much more. Still debating what kitchen tools you need on your wedding registry? Trade all of those one-time gadgets for one appliance that packs a real punch.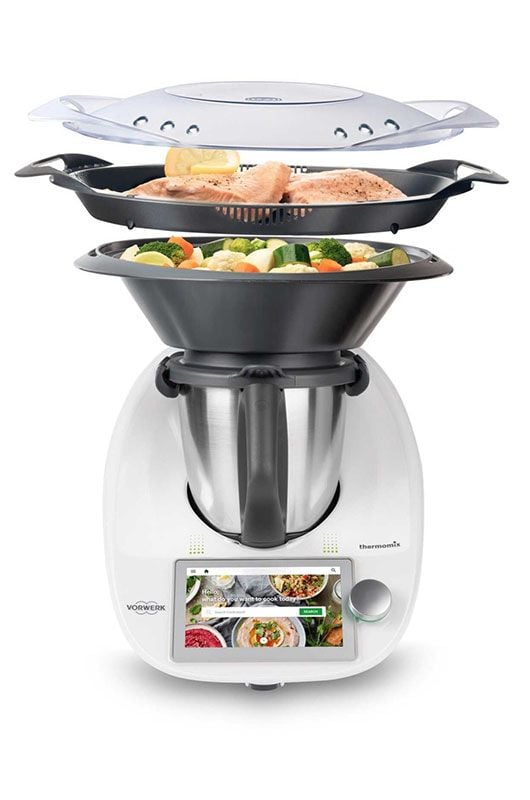 To make the user experience a breeze, the TM6™ has a guided cooking feature to help you and your significant other prepare your favorite meals perfectly each time. Cookidoo®, the digital recipe platform that powers Thermomix®, provides access to over 50,000 guided recipes from around the world.
If your travel plans have been put on pause due to the pandemic, explore the world through a culinary lens with some homemade food. Begin the day with a delicious breakfast in Paris and end it with a romantic dinner in Rome, all from the comfort of your kitchen. Simply type in what you want to eat or the ingredients you have to use on the TM6&#x2122's touchscreen display and begin cooking.
Perfect for quarantine chefs, the platform also allows you to order groceries from its built-in "Shoppable Recipes" feature, ranging from ingredients you need for dinner to those paper towels you keep meaning to pick up.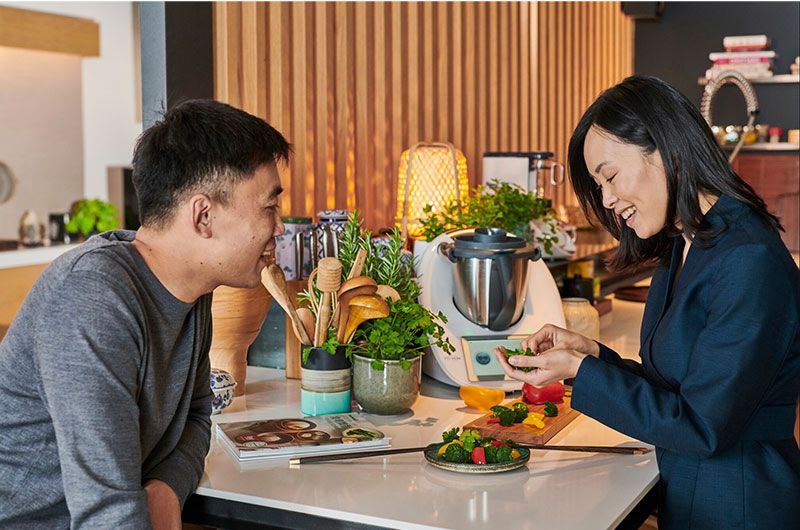 Whether you are planning for your wedding or starting to think about your new home as a newlywed, you're in need of good food, the heart of any important milestone. Thermomix® is committed to the mission of improving people's lives in the kitchen, and that starts with your wedding registry. Instead of sifting through countless articles about what kitchen tools you need on your wedding registry, let Thermomix® simplify your dream registry. We guarantee you will be impressed with your new sous-chef.
Images provided by Thermomix®