We are so happy to host Jill Penfold, The L.A. Bride Trainer, on our blog today. Her 3 moves for getting strapless gown ready has got all the Southern Bride girls inspired to get fit!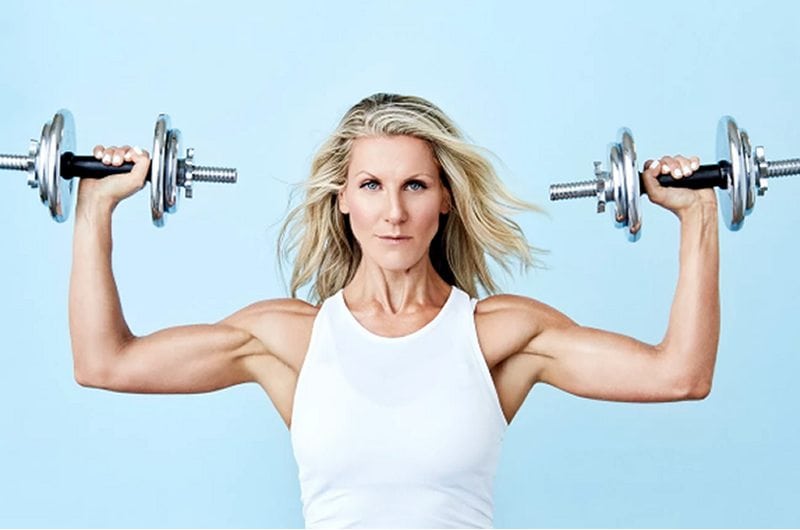 A Strapless Wedding gown is the epitome of elegance and body contouring. With a multitude of variations such as Neck Line/ Length/ Skirt Style/ Skirt Fullness…you are bound to find one that fits and looks the way you always imagined. Most brides will need to have some alterations performed on their dream gown in order for it to fit perfectly. First of all, think about how you want to look and what exercises need to be performed in order to achieve the results you are looking for. Of 1000 Brides asked by FITNESS magazine*, 43% double their workouts to lose weight before their big day. However, most brides don't know where to start, as the exercises can be very specific. So, let me help you.
When I first meet a bride-to-be 9 times out of 10 she has already chosen her gown, it's important to make sure she has a picture of her dream wedding gown with her, that way I can begin creating her program based on the areas of her body that need the most work. I also take in to consideration the neckline of the gown. There are so many variations and each bride will fit in to her gown in her own way. My goal is to make sure each bride goes to her final fitting confident, that the zip goes up, buttons aren't tight and that the dress and bride are a match made in heaven. Areas of concern are usually around the neckline (armpit area), arms, upper back and shoulders. My very first recommendation is about nutrition and cleaning up my clients diet as soon as possible. Once we have spoken openly about food we turn our attention to getting the Brides body 'Sculpted and Toned'. So, here are my top 3 exercises for a strapless gown. Proven to work. Proven to make you shine on your big day. Strict adherence must be applied to your nutrition guide for ultimate results.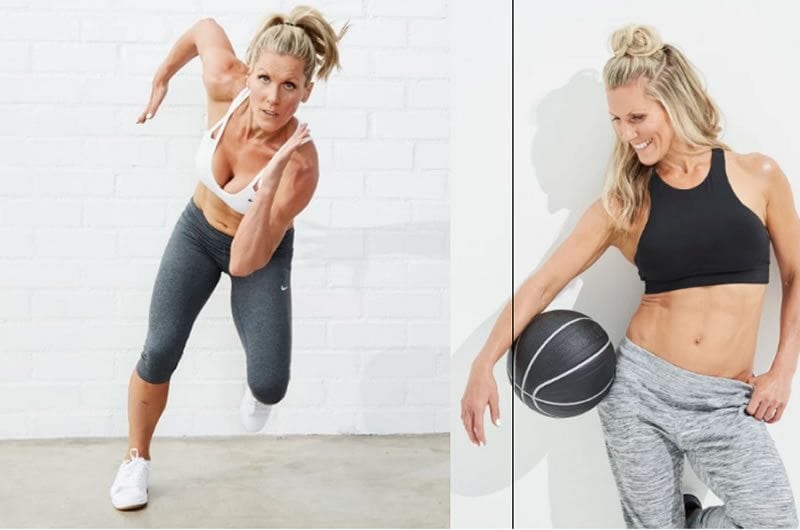 Top 3 Moves for a Strapless Gown
Equipment Needed: Small 2-5lb Dumbbells, a Bench or Chair
Repetitions: 12-15, Sets: 3-4, Resting 90 seconds between each set.
1. Curl and Press – Area worked Biceps and Deltoids (Arms and Shoulders)

2. Bent over Fly- Area worked Lats and Rear Deltoids (Upper Back and Shoulders)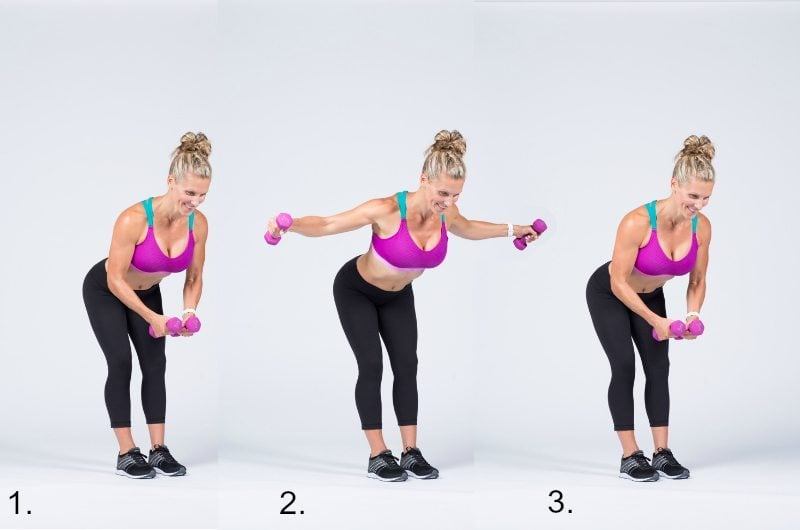 3. Tricep Bench Dips- Area worked Triceps (Back of the Arm)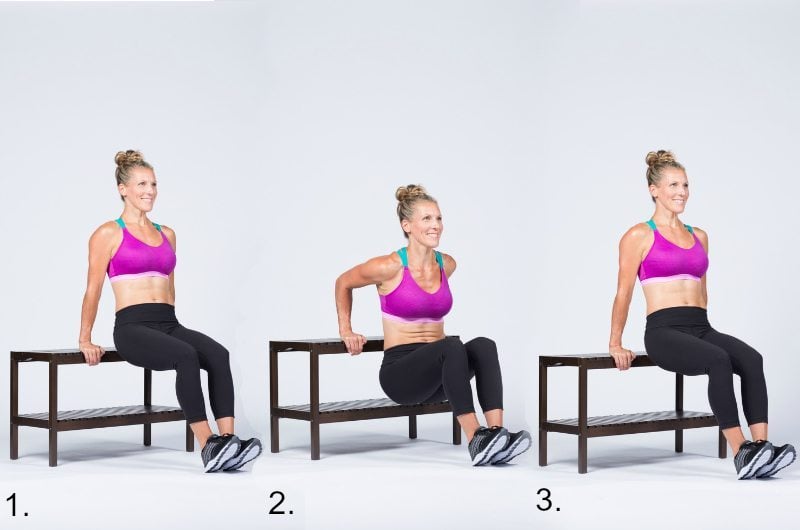 My Final Tip
Full body fitness should NOT be overlooked. Getting your body fitter and healthier will allow your entire body to naturally sculpt itself to its potential. Burn calories and boost your metabolism with 20-30 minutes of cardio 3-4 times per week, leading up to your big day in addition to your isolation weight training, shown above.
L.A. Bride Body MISSION
The 'LA Bride Body Transformation System' is the latest and exciting new initiative designed to give any Bride-To-Be the support in achieving their dream day and beyond!. By taking part in this program, brides will not only benefit from achieving optimal fitness, but receive support in daily nutritional choices. My mission is simple: to help people achieve health and well-being in time for their wedding day and in the comfort of their own home. Find it at www.LABridebody.com.
*Survey performed in 2016 by Fitness Magazine on 1000 Brides-to-be.